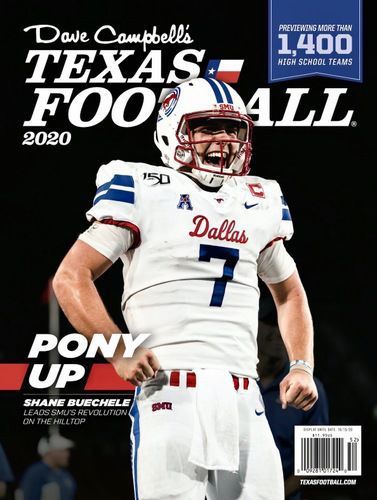 The 2020 edition of Dave Campbell's Texas Football magazine will be available for purchase at the Texas Sports Hall of Fame's gift shop beginning Tuesday.
The magazine costs $11.95 plus tax. A limited number of advance copies are available. The Hall of Fame's gift shop is open 9 a.m. to 5 p.m. Monday through Saturday.
The Hall will not host an autograph session with Campbell this year due to COVID-19.