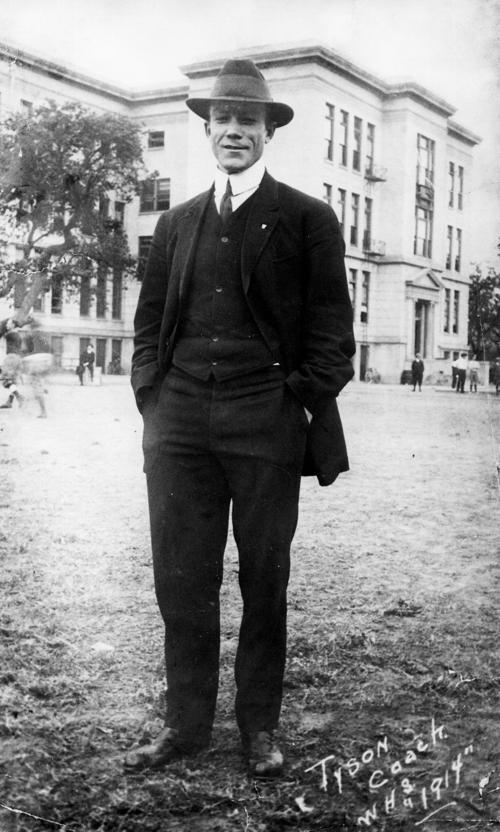 During the Roaring Twenties, the Waco High Tigers roared louder and longer than any team across the state of Texas.
The Tigers won four state championships during that decade, capped by their unbeaten 1927 team that was deemed the national champion after a 44-12 pounding of Latin High School of Cleveland, Ohio, in a postseason challenge game.
The Tigers won with superior execution, unmatched discipline, and innovative coaching.
That coach was Paul Tyson, who was so revered by his peers that legendary college coaches like Notre Dame's Knute Rockne and Stanford's Pop Warner sought him for advice.
His memory is still vivid as the Waco Independent School District plans to build a new Paul Tyson Field in his honor. On Thursday, WISD will unveil updated construction plans to renovate and relocate the old Paul Tyson Field, which was completed in 1961.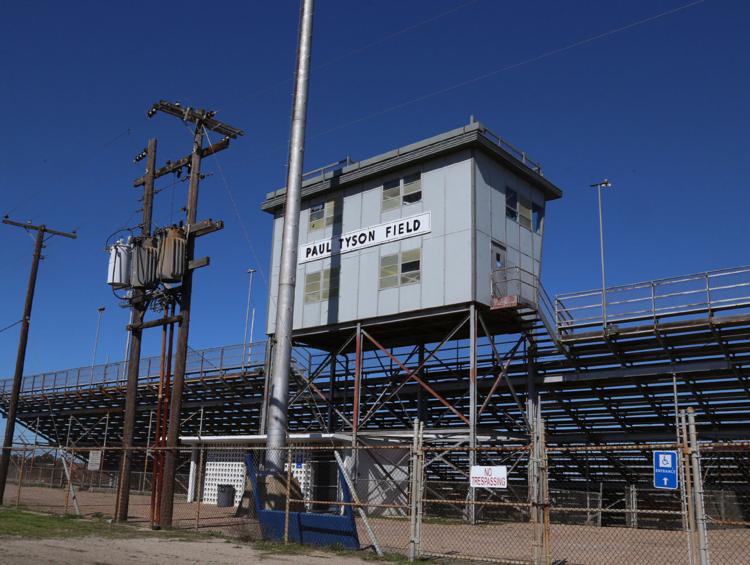 "Paul Tyson was arguably the greatest coach of the pre-World War II era," said Texas high school football historian David Barron. "He had those great teams in the 1920s. During that decade, there were more years that Waco was playing for the state championship than not. You always hear stories that if Knute Rockne had lived, Tyson might have gone on to be on Rockne's staff, and who knows what might have happened from there."
Tyson compiled a 205-42-16 record during his extensive Waco High tenure from 1913-41. From 1921-27, the Tigers were almost unbeatable as they went a stunning 81-2-2, highlighted by the four state championships.
Waco High won its first state championship in 1922 and followed with three more from 1925-27. The Tigers lost in the 1923 and 1924 state title games.
The Tigers' 1927 squad is regarded as one of the best in Texas high school football history as it went 14-0 and outscored opponents 784-33.
"I talked to former Waco High players while they were still alive and I've studied his career a little, and I think he was the first 'professional' high school coach in Texas," said Texas Sports Hall of Fame vice president for museum operations Jay Black. "He traveled to coaching clinics and studied with Knute Rockne and Pop Warner, and was the first high school coach that I know of to do that. He had a detailed playbook and was what people would consider a player's coach."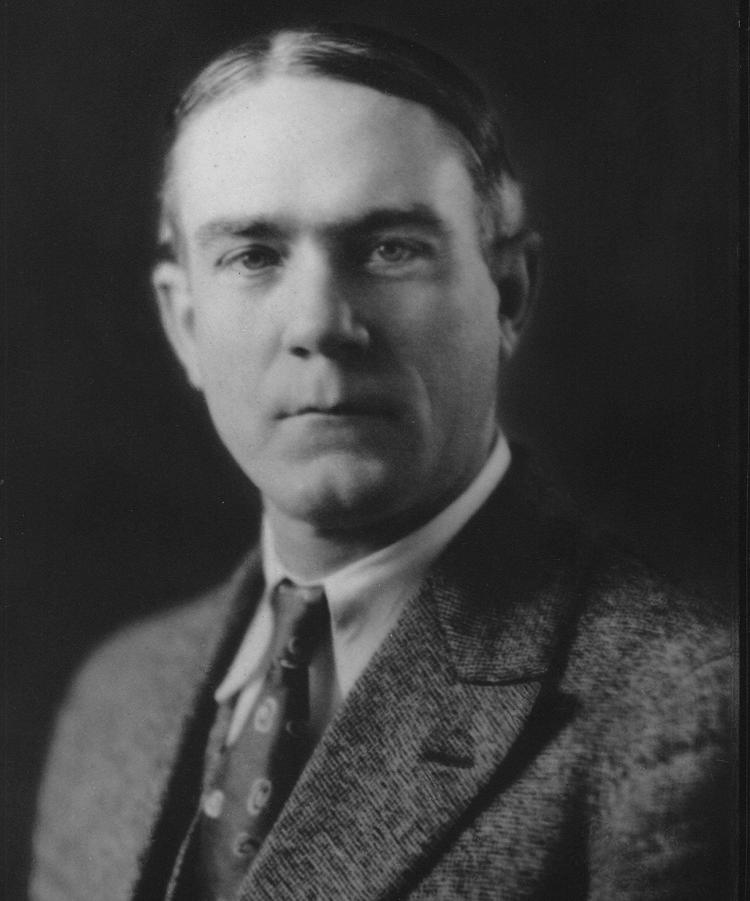 Football in the 1920s had a much different look than today's era of spread offenses and wide-open passing games. Tough, physical football ruled. But even in the comparatively limited scope of ground-based offenses, Tyson was innovative as he fooled defenses with a "spinner" play that relied on the quarterback handing the ball to backs going in different directions.
"The most important part of football in the 1920s was three yards and a cloud of dust," Black said. "But Coach Tyson used the spinner play that relied on misdirection, and Waco High would win by lopsided scores in an era when scores were usually low. It took teams a while to catch up with the spinner play."
Unlike other legendary coaches, Tyson didn't berate players. He'd calmly take them aside and explain what he wanted on each play. He demanded perfection and there were few teams around that could match the Tigers' high level of execution.
"Mr. Tyson's coaching was complicated but it worked beautifully once you understood it," said Dr. Howard Dudgeon, who played on Waco High's 1927 team, in a 1999 interview with the Tribune-Herald. "Every play had to be exact. He'd stand there with a stopwatch during practice and made sure every play was run perfectly. We were doing things like trapping and cross-blocking way back then. The success of our offenses depended on speed, aggressiveness and precise blocking."
After growing up in Santa Anna, Texas, Tyson had planned to become a doctor when he enrolled at Waco's Addison-Randolph College (which later became TCU) in 1904 where he played for the football team. He graduated in 1908 and attended the University of Chicago's Pritzker School of Medicine.
He taught high school and coached in Tyler before coming to Waco High to teach biology and coach the football team. His first Waco High team in 1913 only finished 1-3-2, but the Tigers quickly started winning and were starting to become a powerhouse by the 1920s.
Tyson's 1921 team finished 9-0 and outscored opponents 526-0, but didn't compete for the state championship because Waco High didn't join Texas' University Interscholastic League until 1922.
Led by dominating running back Boody Johnson, the Tigers went 11-0-1 and won their first state championship in 1922. Johnson scored every point in Waco High's 13-10 win over Abilene in the state title game as he scored on a two-yard run, hit an extra point, and dropkicked field goals of 47 and 28 yards.
Johnson rushed for more than 3,500 yards in 1921-22, and scored 231 points during the 1922 season.
"Harold Ratliff (former Associated Press sports editor) said Boody Johnson was the best high school football player he ever saw," Barron said.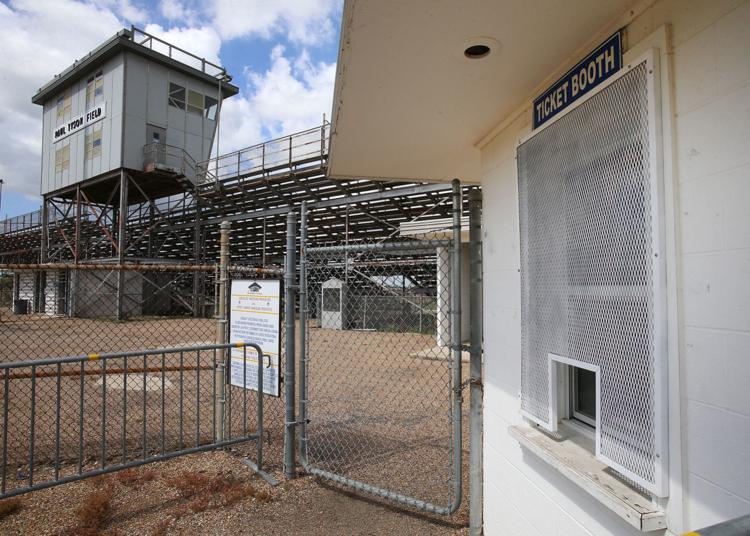 After a 3-0 loss to Abilene in the 1923 state championship game and a 31-0 loss to Dallas Oak Cliff in the 1924 title game, the Tigers won their second title with a 20-7 decision over Dallas Forest Avenue in 1925.
That championship kicked off a string of three straight state titles for the Tigers as they rolled to a 20-7 win over Dallas Oak Cliff in 1926 and a 21-14 win over Abilene in 1927.
Waco High's 1927 squad averaged 56 points in demolishing 14 straight opponents. The Tigers' 124-0 pummeling of Houston Davis is still the most points ever scored in a Texas high school playoff game.
Tyson watched defenses' heads spin after he devised his spinner play in the 1927 season. Quarterback Tommy Glover operated the spinner to perfection as running backs Maurice Pierce and Wendall McClennan broke off explosive plays all season.
"The spinner play changed the face of high school football," Dudgeon said. "You could run a multitude of formations from it. You had defenses trying to tackle three different people. It took several years for the defenses to catch up."
Midwest High School power Latin High of Cleveland challenged Waco High for a game to determine the 1927 mythical champion. But the Tigers were way too powerful as they romped to a 44-12 win on Dec. 26 at the Cotton Palace field in Waco.
"The funniest thing about that game happened before it was played," Dudgeon said. "The Latin High team went to the Hippodrome to see a stage show. Sam Coates, who played at Baylor and stood 6-2 and weighed 220 pounds, was at the show and introduced himself as our quarterback Tommy Glover, who was really 5-11 and 155 pounds. They were pretty shocked when they saw Tommy the next day."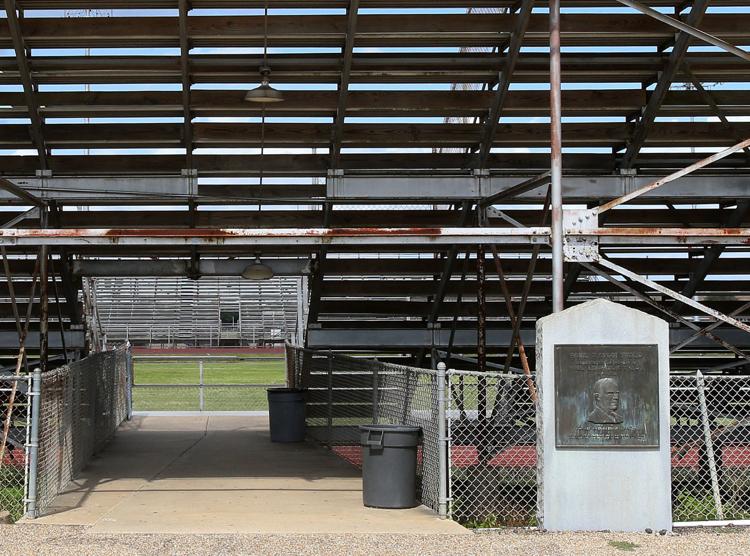 Tyson was rumored to become offensive coordinator at Notre Dame before Rockne died in a plane crash in Kansas in 1931. Though Tyson never won another state title, the Tigers came close in 1939 when they dropped a 20-14 decision to Lubbock in the championship game.
After the Tigers finished 8-2 in 1941, Tyson was fired before the 1942 season after refusing to resign amid allegations that he was getting too close to his players. Tyson got more than 300 letters of support from parents of players he coached, but the school board demanded his resignation.
"Those rumors were the cruelest hoax that anyone could have played," said former Waco High running back Francis Pulattie in a 1999 interview with the Tribune-Herald. "They had to be the furthest thing from the truth."
Although he went on to coach several more years at Beaumont South Park High School and Daniel Baker College in Brownwood, he never experienced great success again.
Tyson died in 1950 at age 65 when he suffered a brain hemorrhage during a faculty meeting at Daniel Baker. His remarkable coaching career at Waco High earned an induction into the Texas High School Football Hall of Fame.
"I played for Matty Bell at SMU and I was around great coaches like Rice's Jess Neely and TCU's Dutch Meyer," Pulattie said. "But Mr. Tyson was superior to those coaches in his techniques and ways of doing things. He was a genius."
Be the first to know
Get local news delivered to your inbox!