---
Robinson's homecoming game started off damp from an early evening rain and the Troy football team made sure it had a gloomy ending as well as the Trojans escaped with an overtime victory.
Troy running back Zach Hrbacek scored his third touchdown of the contest on an eight-yard run in overtime and kicker Beau Workman booted his first extra point of the night to lift the Trojans to a 35-28 victory on Friday night at Rocket Field.
Robinson running back Malik Ford took the snap in the Wildcat formation on first-and-goal from the Troy 7 on the Rockets' overtime series. Ford ran to his right and was attempting to fight his way into the end zone when he fumbled. Troy linebacker Caleb Owens recovered the fumble, sealing the win for the Trojans.
Hrbacek's game-winning score in overtime capped an evening in which he ran for 209 yards on 35 carries.
Robinson took a 28-20 lead late in the third quarter when quarterback Jordan Rogers scrambled for an 11-yard touchdown.
But the Rockets couldn't put the game away.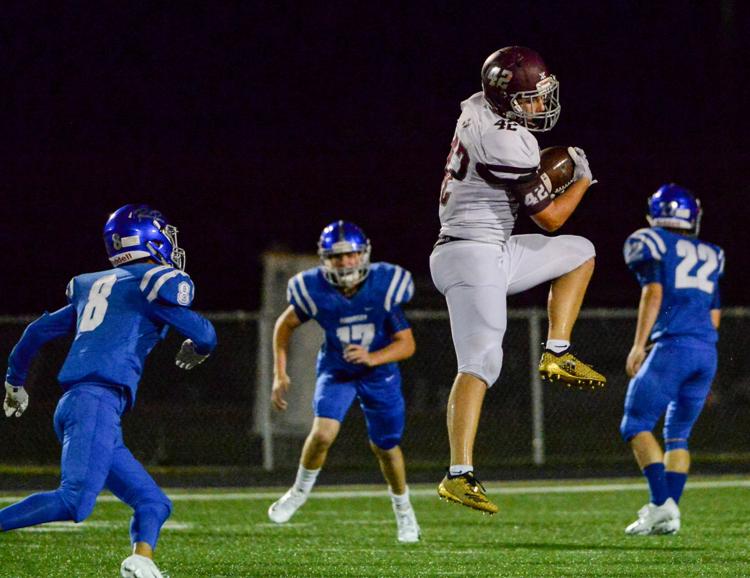 Troy fullback Sam Jones rumbled 13 yards for a touchdown, then caught the two-point conversion pass from quarterback Riley Cosper to tie it at 28 with 8:21 left in the fourth quarter.
The Trojans had a chance to take the lead in regulation with a first-and-goal from the Robinson 2 with less than 3 minutes remaining. But Troy absorbed a five-yard false-start penalty and Robinson linebacker David Williams sacked Cosper for a nine-yard loss to squash the scoring chance.
Robinson running back Brady Kay rushed for 117 yards on 19 carries, but he came out of the game with an upper-body injury late in the second half. He didn't return for Robinson's final drive of regulation, nor did he play in overtime.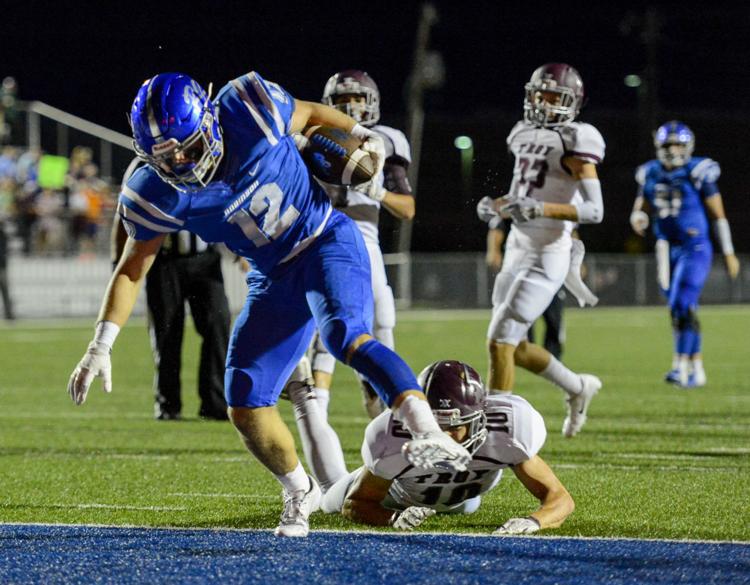 The Trojans and Rockets traded punches in the first half with their feature backs taking center stage.
Hrbacek gained 137 yards on 15 carries in the first and second quarters, darting for touchdowns of 20 and 8 yards.
Kay answered with 94 yards on 12 totes and scored on runs of 4 and 15 yards.
Kay's first score capped Robinson's 43-yard touchdown drive on its first possession. Kicker Robert Roque booted the extra point that gave Robinson a 7-6 lead they would not relinquish for the rest of the half.
The Rockets led 14-12 at halftime, but 4 penalties for 30 yards and a turnover in the second quarter kept Robinson from seizing momentum going into halftime.
Be the first to know
Get local news delivered to your inbox!