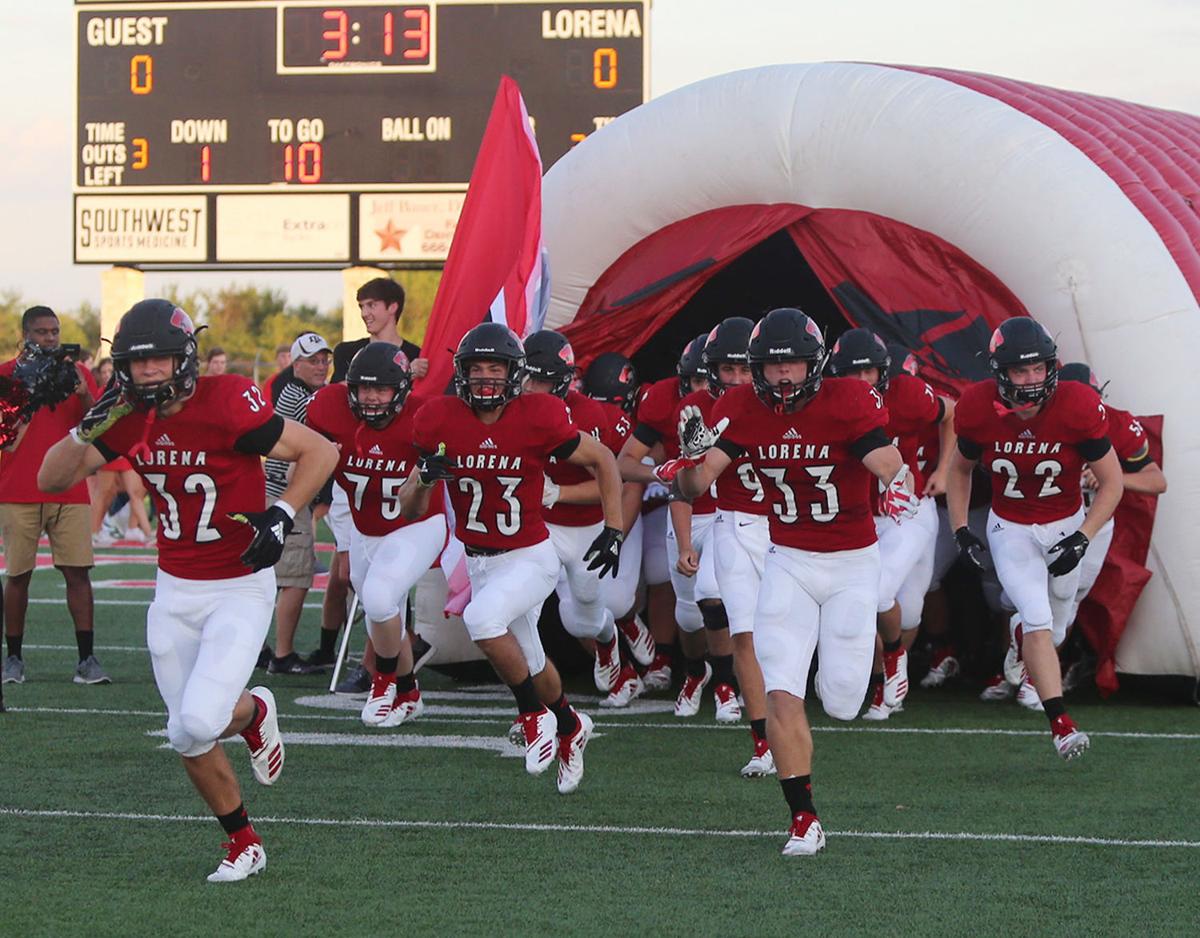 The UIL released its cutoff numbers for next February's realignment on Tuesday, which combined with recent snapshot enrollment figures, gives some clarity to where area schools will be slotted.
The UIL determined Class 6A will be 2,220 and above; 5A is between 1,210 and 2,219; 4A is 515-1,209; 3A is 230-514; 2A is 105-229 and 1A is below 105.
Even more specifically, the football divisions are as follows: 5A D-I is 1,900 to 2,219; 5A D-II is 1,210-1,899; 4A D-I is 865-1,209; 4A D-II is 515-864; 3A D-I is 350-514; 3A D-II is 230-349; 2A D-I is 165.5-229; 2A D-II is 105-165.4; 1A D-I is 59.5-104.9 and 1A D-II is 59.4 and below. As in past season, the 6A playoff brackets will be divided into division by enrollment at the end of the regular season.
The new figures cause some movement in the Super Centex region. Lorena and Fairfield, both of whom were in 4A D-II, will move to 3A D-I. Lorena's snapshot enrollment figure was 505, 10 students below the cutoff for 4A. Fairfield came in at 504.
China Spring and Gatesville will remain in 4A, but move from 4A D-I to 4A D-II in football.
Belton remained in 6A despite plans to open the new Lake Belton High School next fall. Lake Belton was slotted in 4A.
Midland stiff arms MCC rally, 82-79
MIDLAND – The Midland College Lady Chaps edged McLennan, 82-79, on Tuesday at the Chaparral Center.
McLenna trailed by 14 in the fourth quarter, but cut Midland's lead to two when Jade Bradley nailed a 3-pointer in the final minute.
The Lady Chaps made the necessary free throws at the end to hold off the Highlassies.
Bradely led McLennan with 22 points and Mele Kaloni Kailahi pitched in 14.
The Highlassies return to action on Saturday versus LSU-Eunice at 2 p.m.
Devils fire Hynes after dismal start to season
NEWARK, N.J. — John Hynes paid the price for the New Jersey Devils failing to deliver on the high expectations created by having three No. 1 overall draft picks in the lineup.
Hynes was fired as coach Tuesday after a 9-13-4 start that left the team in last place in the Metropolitan Division and with the NHL's second-worst record.
General manager Ray Shero announced the move roughly 20 minutes before Hynes was scheduled to speak to the media before the Devils' game against the Vegas Golden Knights. Hynes had been coach for four-plus seasons.
Shero said assistant Alain Nasreddine would become the interim coach and Peter Horachek, a pro scout for the team, would join the coaching staff as an assistant.
The dismissal comes a day after the Devils were ripped by the Buffalo Sabres 7-1, a game Shero said was hard to describe. That followed a 4-0 loss at home to the rival New York Rangers on Saturday.
Be the first to know
Get local news delivered to your inbox!