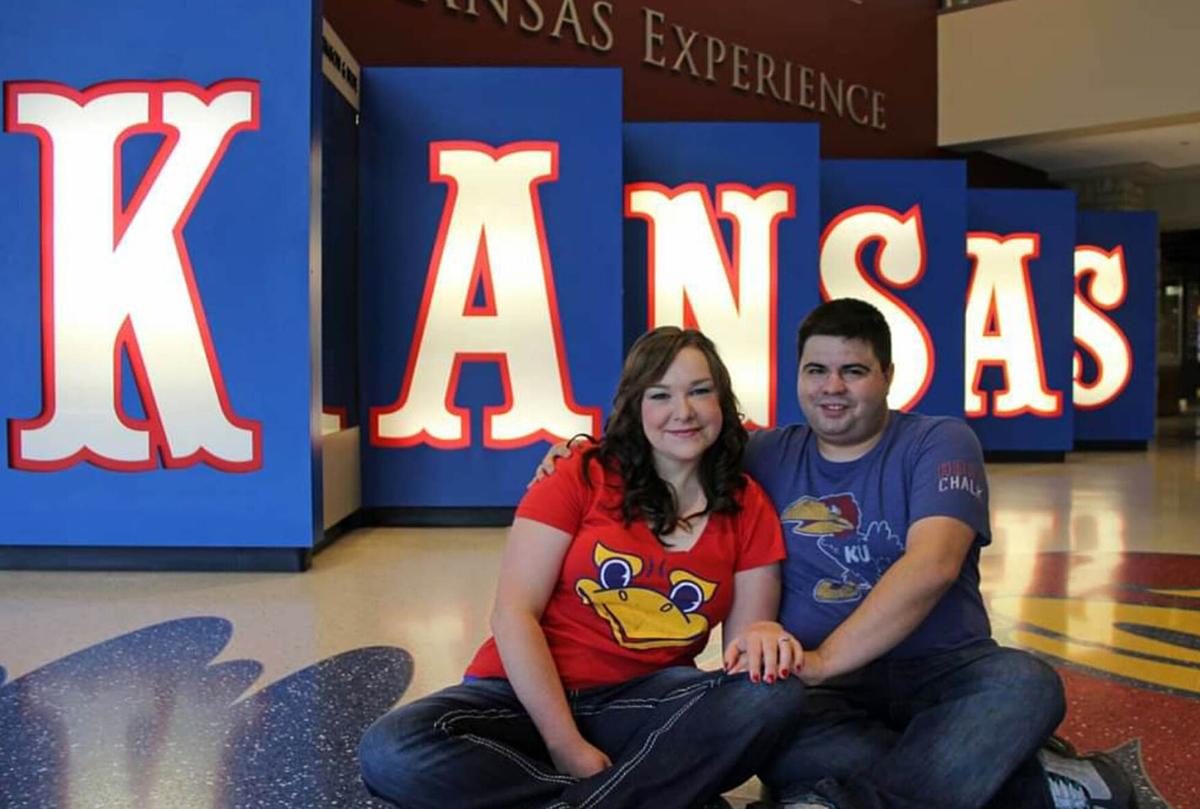 Kristin Hoppa's text appeared on my phone about 4:30 p.m. Wednesday asking if the Baylor-Kansas football game was still on for Saturday.
I assured her that all signs pointed toward them playing amid the pandemic, and she replied that I'd better not get Jayhawks running back Pooka Williams sick, or else.
I told Kristin that I'd pass along her wishes to Baylor coach Dave Aranda to make sure Pooka gets through the game safely. This exchange was no surprise because I was used to getting texts from her on Jayhawks' sports.
That's the last text I'd ever receive from Kristin. She died at age 34 early Thursday morning due to complications from diabetes.
To say everybody at the Trib newsroom is grieving is an understatement. We're all shocked and in complete disbelief that she won't be with us anymore.
I really feel sympathy for her husband, Kirk Barrios, a sales account executive at KWKT-TV in Waco.
Kristin wasn't just a great reporter on the police beat, she was the most lively person in the newsroom. Her robust and big-hearted personality made everybody smile.
She wasn't only the life of the party, she usually threw the parties. Both Trib photographer Rod Aydelotte and I have hosted parties at our houses that Kristin organized. I'm still finding remnants of fireworks from the arsenal she brought over for the Fourth of July party that she threw at my house in 2019.
But nothing consumed her more than the Kansas men's basketball team. I've never been around a fan of any team who was more devoted than Kristin to her Jayhawks.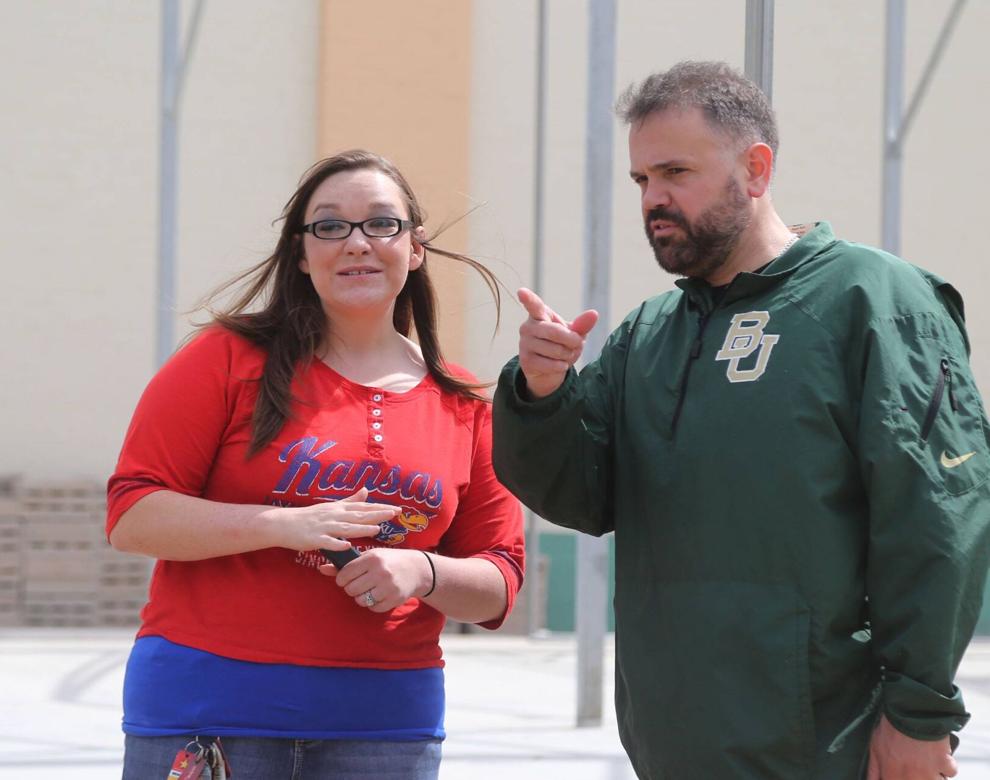 She attended Kansas during the most glorious period in the Jayhawks' athletic history. The football team surged to the 2008 Orange Bowl where the Jayhawks beat Virginia Tech to finish off a 12-1 season.
A few months later, the basketball team won its first national championship in 20 years in a 75-68 overtime thriller over Memphis. She often talked about Mario Chalmers' three-point shot to send the game into overtime like it was fresh news.
As a Kansas student, Kristin routinely camped out at the Jayhawks' Allen Fieldhouse to get tickets to the basketball games. I can see her organizing a tent party and making sure everybody had a lot of fun.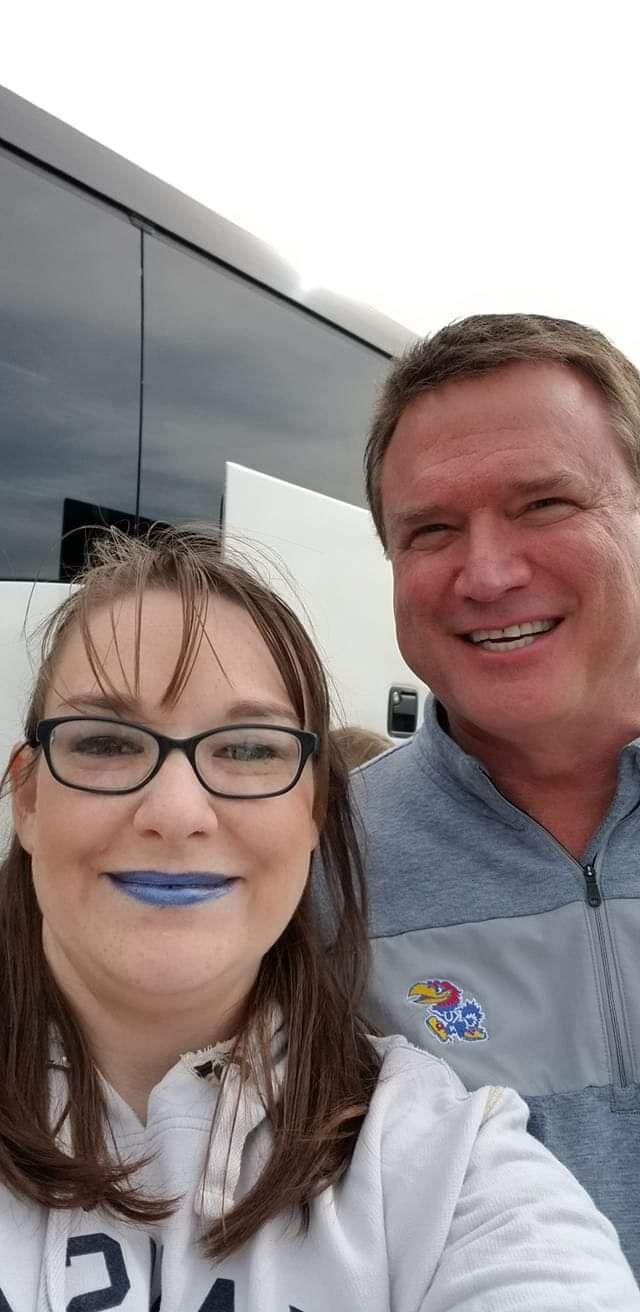 When she began work at the Trib in January 2016, I quickly learned how passionate she was about the Jayhawks.
I casually mentioned to another sportswriter that it would be good for the Big 12 if some team other than Kansas won the men's basketball championship for once.
Sitting behind me in her cubicle, she spun around in her chair and responded pretty loudly: "What? That's all we've got!"
When I went to her house to watch a Kansas basketball game for the first time, I didn't really need a street address since she and Kirk hung a Jayhawks flag outside.
The Jayhawks theme ran throughout the house. There were the wedding pictures of Kristin and her bridesmaids wearing blue and red Kansas colors. Bold "Rock Chalk" letters were displayed prominently on the living room wall. Blue and red Christmas lights hung from a ledge.
"Now I want to show you our Kansas room," said Kristin, leading me back to a room with more Jayhawks paraphernalia.
"It looks like every room is a Kansas room," I observed.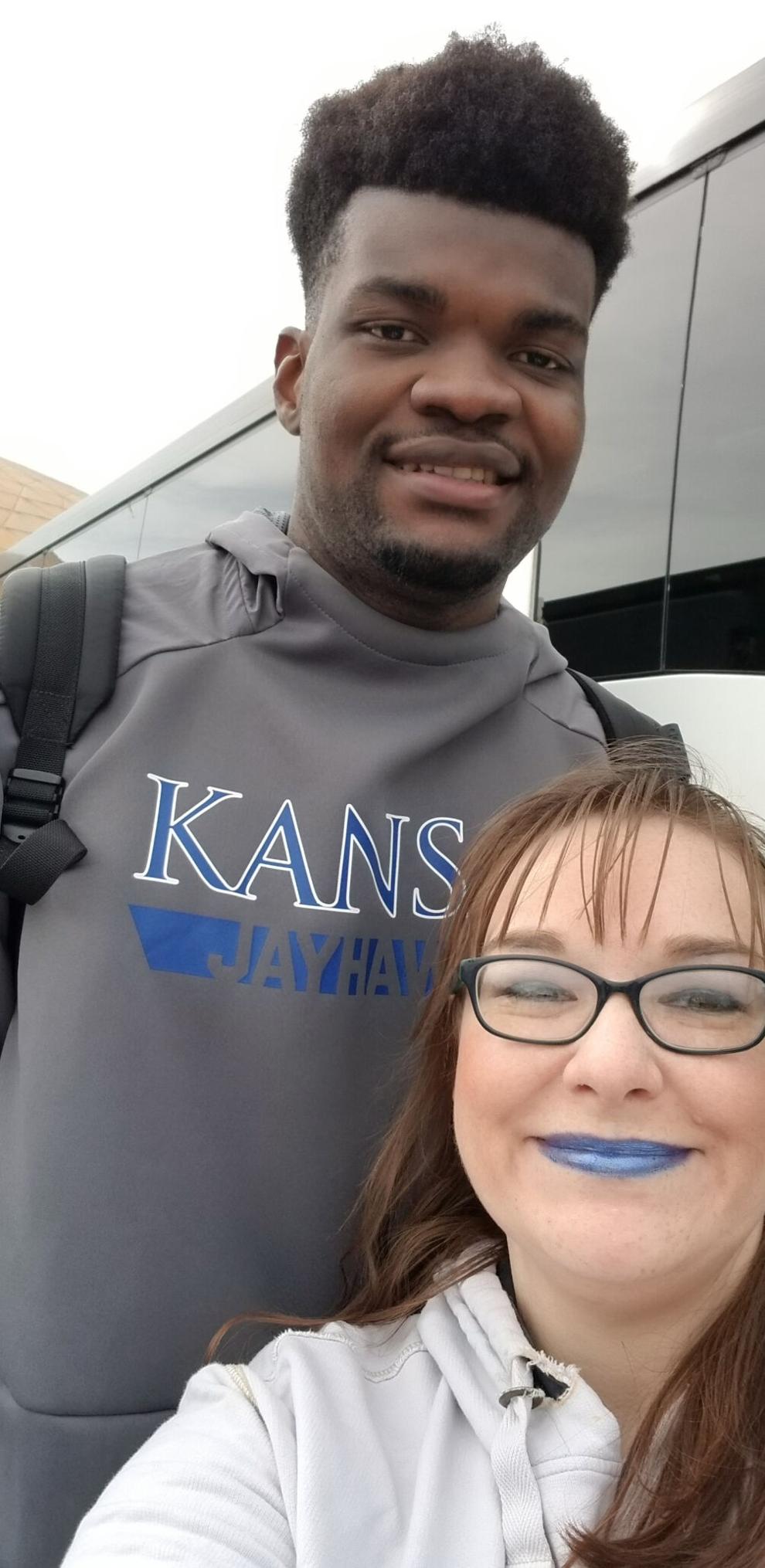 Watching a Jayhawks game with her and Kirk was quite an experience. Every moment, they seemed to be in agony even when it appeared the Jayhawks were going to win comfortably.
Sitting with them were their dogs, Wilt and Buike, dressed in Jayhawks outfits. Wilt was named after all-time Kansas great Wilt Chamberlain while Buike was named after recent Jayhawks All-America center Udoka Azubuike.
When the Jayhawks beat Duke in the 2019 Elite Eight, I got permission to come back to their house for future games since apparently I was good luck as Kansas made its first Final Four since 2012.
After the Jayhawks beat the Bears in their last meeting on Feb. 22 at the Ferrell Center, Kristin waited outside by the Kansas bus and proudly took pictures with Azubuike and coach Bill Self.
Of course, she was wearing her Kansas blue lipstick with a big smile on her face.
She texted me the pictures while I was inside the Ferrell Center working on my game story. I'm going to keep those photos because they will always bring back wonderful memories of Kristin and her Jayhawks' fandom. She was in her element.