ARLINGTON, Texas (AP) — Mike Trout homered again on his birthday, but Robinson Chirinos drove in two runs without a hit and the Texas Rangers …
Jon Cooper wants to stop the conversation now: Steven Stamkos isn't fit to play until he says so.
ANAHEIM, Calif. (AP) — A former Los Angeles Angels employee has been charged with conspiracy to distribute fentanyl in connection with last ye…
OAKLAND, Calif. (AP) — Major League Baseball has been in touch with the Oakland Athletics about their bench coach making a gesture that appear…
LAKE BUENA VISTA, Fla. (AP) — Jakob Poeltl knew the Utah Jazz were going to try to take away the perimeter.
PHOENIX (AP) — It was a rarity at the time and provided a very 2020-style photo op: Oakland's masked first baseman Matt Olson chatting with Lo…
LAKE BUENA VISTA, Fla. (AP) — Devin Booker does not like the notion that the Phoenix Suns, whose playoff chances were beyond slim when the sea…
LUBBOCK, Texas (AP) — Texas Tech women's basketball players have accused coach Marlene Stollings and her staff of fostering a culture of abuse…
SAN FRANCISCO (AP) — The spotlight on Jordan Spieth should be bright enough to cut through the marine layer blanketing Harding Park this week …
OAKLAND, Calif. (AP) — Walkoff grand slams are becoming such old hat for the Oakland Athletics this season that they have learned to celebrate…
SAN FRANCISCO (AP) — Gone for now are the days of baseball players, often dirt-stained and still in uniform, gathering in the clubhouse to sca…
EDMONTON, Alberta (AP) — Players from the Vegas Golden Knights and Dallas Stars knelt on the ice before their game Monday to support Black Liv…
LAKE BUENA VISTA, Fla. (AP) — Russell Westbrook scored 31 points and the Houston Rockets used strong defense down the stretch for a 120-116 vi…
ANAHEIM, Calif. (AP) — The Houston Astros didn't even need to lift their bats from their shoulders to chase Shohei Ohtani from another wild pe…
Trouble keeps following Winnipeg Jets, from one of their best players not reporting to training camp to a bevy of injuries throughout the regu…
LAKE BUENA VISTA, Fla. (AP) — Going shopping was a top priority for Taylor Jenkins when he was first hired as coach of the Memphis Grizzlies.
LAKE BUENA VISTA, Fla. (AP) — James Harden scored 49 points and the Houston Rockets outlasted the Dallas Mavericks 153-149 in overtime Friday …
The powerhouse Southeastern Conference reconfigured its schedule Thursday to include only league games in 2020, a pandemic-forced decision tha…
NEW YORK (AP) — Two-time defending NL batting champion Christian Yelich has a long way to go if he wants a three-peat. The Milwaukee Brewers s…
BIRMINGHAM, Ala. (AP) — AP source: Southeastern Conference will limit football season only to conference games because of pandemic.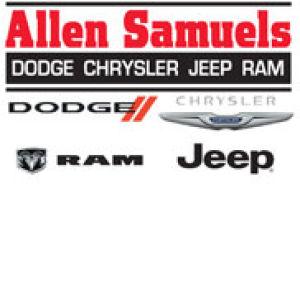 Allen Samuels Chrysler Dodge Jeep Ram l Waco TX
The fake crowds and phony noise were tolerable, at least for a few games. Empty ballparks, too, because it was worth it to have baseball back …
HOUSTON (AP) — The Houston Astros are trying to put their sign-stealing scandal behind them.
ARLINGTON, Texas (AP) — Arizona Diamondbacks right-hander Merrill Kelly lost his no-hit bid with one out in the seventh inning when Rougned Od…
ARLINGTON, Texas (AP) — There is a series of high brick arches along an outfield concourse reminiscent of their old stadium and asymmetrical o…
Two-time AL Cy Young winner Corey Kluber could be done for the season after only one inning for the Texas Rangers.
HOUSTON (AP) — Reigning AL Cy Young Award winner Justin Verlander has a strained right forearm and will be shut down for at least two weeks.
ARLINGTON, Texas (AP) — Corey Kluber's Texas debut lasted just one inning.