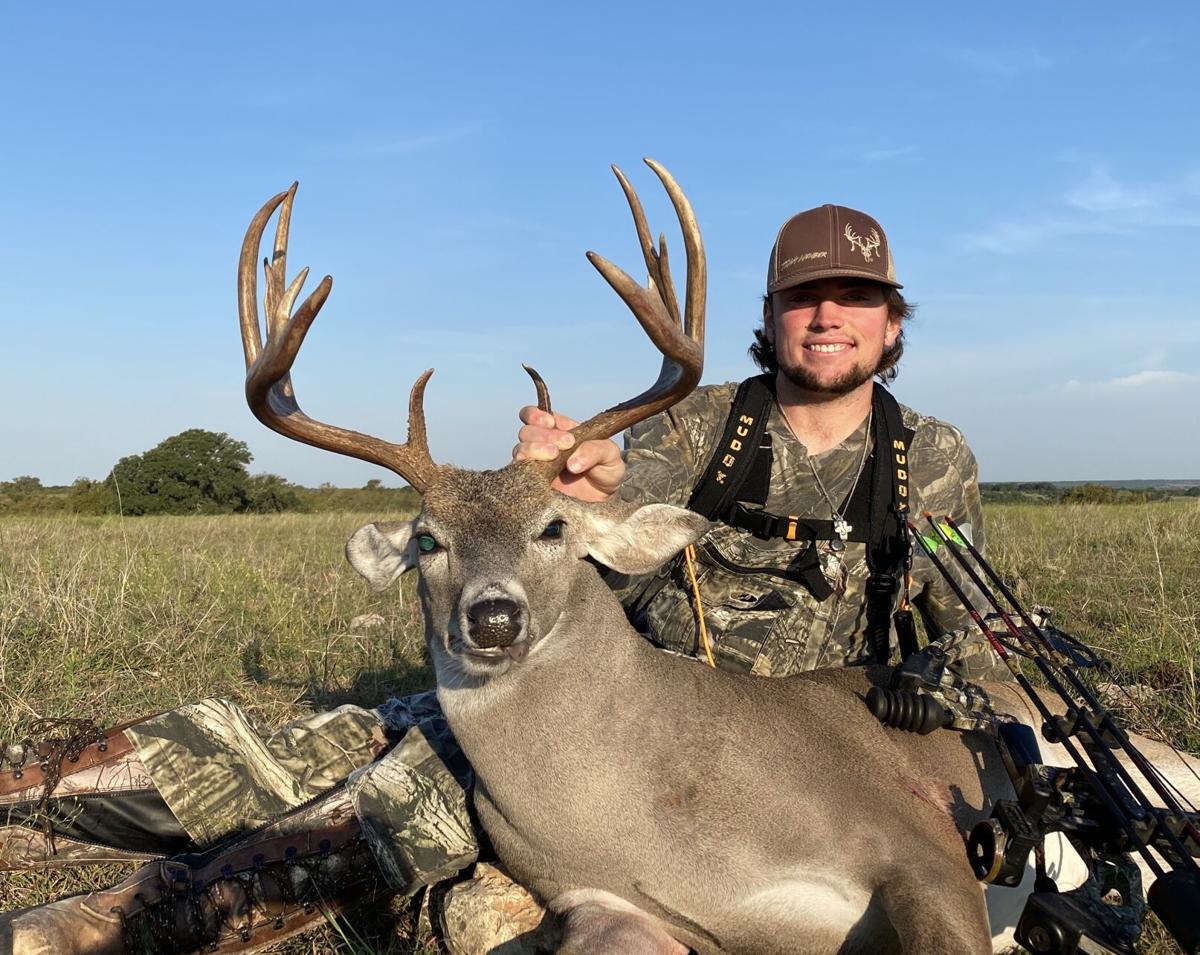 Take a late-night drive out to the countryside and you'll likely see a deer or two crossing the road in front of you, and as October wears on into November, more and more deer will be on the move in search of romance as the rut, or mating season, sets in.
There's already a growing number of dead deer along the roadways that connect Central Texas cities with outlying rural areas, and the odds of deer-related traffic accidents during the rut increase with time and travel.
The rut typically kicks in during October and peaks in November in Central Texas, and during this time, deer act like it's their first time at a big-city nightclub — they're blinded to just about everything but the pursuit of romance.
According to State Farm Insurance research, 46% of automobile-deer accidents take place from October through December, and according to the data, Texans face a 1 in 269 chance of hitting a deer over the next year.
This love-struck behavior also makes hunting them quite a bit easier, since they're much less wary of hunter scents, sounds and movements, but it still takes a good measure of preparedness, stealth, and a sharp shot to take down a white-tail.
The rut is triggered by decreasing daylight hours, but other ingredients play into overall deer behaviors like food availability, temperature and other factors. The more comfortable the environment, the more they'll likely give in to their instincts.
The past handful of years have been conducive to body and antler growth, fawn production and survival, and other positives that should add up to making this season a good one for hunters. 2015 and 2016 were both excellent years for fawn crops, according to wildlife biologists, and that means plenty of big, healthy 5 year-old deer will be out there when the gun season opens on Nov. 7.
A couple of useful tips to remember are that deer are herd animals, so if you see one, there will probably be more nearby, and driving with bright lights on at night will improve your ability to see further and wider, maybe allowing enough time to slow down or otherwise avoid colliding with amorous deer.
Fish shifting into fall mode
You couldn't tell it by this weekend's summer-like temperatures, but autumn is here and cooler weather is settling in, which means that fish and wildlife are shifting from their summer patterns into fall mode.
Catfishing legend Danny King (Danny King's Catfish Punch Bait) told me last week as he was preparing to fish a Catmasters tournament that the bite is picking up. "Water temperatures are dropping fast, and that means these catfish are going shallow for a feeding frenzy before cold weather sets in," King said.
He's hearing reports of good-sized channel cats being caught in one to two feet of water, and says the blues won't be far behind. He's also seeing other signs of change, including pelicans arriving, along with other birds.
No shortage of state park options
There are half a dozen state parks within an hour's drive of Waco, and these Lone Star State treasures are especially valuable these days, when recreational options are dwindling by the week.
State parks are open for day use and camping, and many feature hiking/biking trails, fishing opportunities, and other activities to get your blood pumping. You can get a much-needed dose of fresh air and wilderness with some home-style comforts, and no fishing license is required in state park waters. However, fishing regulations must be adhered to by anglers of all ages.
Reservations are recommended, and health-related precautions are required. For reservations, fees, and more information, visit the Texas Parks & Wildlife's state parks website.
Don't forget your 'license' to outdoor fun
Central Texas isn't alone in its COVID-related woes, but our region's trends are heading in the wrong direction in almost every meaningful category. With the likelihood rising that more schools, businesses, and events will fall victim to the outbreak, more folks will likely start looking for safer ways to spend time.
The outdoor sports offer a lot of benefits for families — excitement, exercise, togetherness, and more. During the spring's shutdown, a lot of people bought fishing and camping equipment, kayaks, bicycles, and other outdoor-related gear. One thing to remember if you're dusting off that stuff is to check your licenses to make sure they're still valid.
Kids under the age of 17 don't need a license to fish, but they're still bound to abide by size and bag limits for whichever species of fish they're catching. Some fishing licenses are available as year-from-date-purchased, but if you bought a fishing/hunting combo or other license package, it expired on Aug. 31 and you'll need to buy a new one.
One thing people learned back during the spring was that there's more to life than sitting around on weekends watching other people on television. Granted, now that football season is rolling, it's a little more tempting, but remember to get out and make your own fun. After all, life isn't a spectator sport.
Be the first to know
Get local news delivered to your inbox!