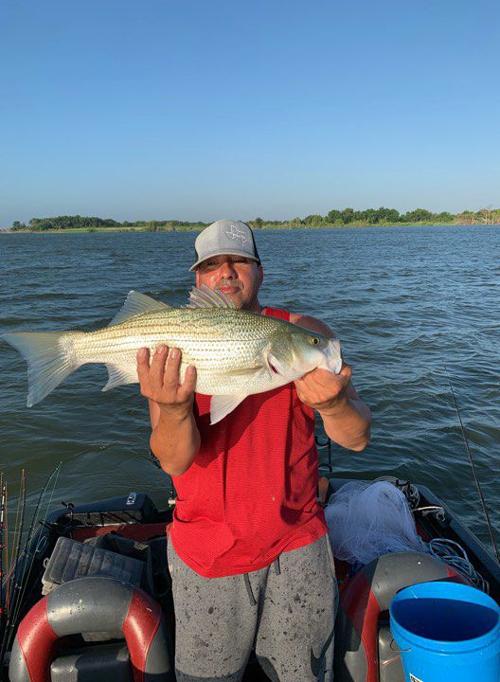 Remember bipartisanship? It's a tragedy that our country has become so politically polarized that not only our politicians have dug in their heels on seemingly every issue, but also that everyday Americans are splitting apart and tossing hatred at each other. Families and old friends are knocking each other around on social media, and the division we're seeing arguably hasn't been this severe since the Civil War.
I was raised in politics, and grew up knowing a lot of politicians from both sides of the aisle. I paid attention to the news, and remember seeing President Ronald Reagan and House Speaker Tip O'Neill respectfully hammering each other over policy disagreements during the day, followed up by a trip to a bar for drinks after the work day ended.
It was a different world, and I look hopefully to the day when decency returns to our politics and society.
So when I see a spark of bipartisanship, I seize on it, and recently I've been following an effort to preserve fish and wildlife populations through protecting habitats from overdevelopment, invasive species, diseases, and extreme weather. And everybody seems to agree that it's a good thing.
According to a recent Texas Parks & Wildlife article, as many as a third of our nation's species are in danger of becoming threatened or endangered, but a bill just introduced in Congress could help mitigate the trend.
The Recovering America's Wildlife Act (RAWA) would provide $1.3 billion annually to state initiatives to support protecting habitats and populations, and the funds would come from existing revenues, meaning no new taxes would be required. Texas would receive more than $50 million per year.
U.S. Representatives Debbie Dingell and Jeff Fortenberry introduced the bipartisan legislation with 61 co-sponsors and nationwide support from conservationists, hunters, anglers, businesses, the oil and gas industry, and the outdoor recreation industry.
"Healthy fish and wildlife populations are the backbone of Texas' multi-billion dollar outdoor recreation economy," said John Shepperd, spokesman for Texas Alliance for America's Fish and Wildlife, "which includes hunting, angling, wildlife watching, kayaking, nature tourism, camping and hiking. Research has proven children do better in school when they connect with nature. Functioning ecosystems provide food, fiber, timber, pollination, and clean air and water which benefit all of us.
Under the plan, if it's passed and signed into law, funds will be distributed through grants and partnerships. Including initiatives for private landowners to conduct wildlife and habitat stewardship efforts on their properties. Other funds will go toward outdoor education and recreation opportunities.
The bill is supported equally between Republicans and Democrats, and Texas' members had the second highest co-sponsors of any state with six Republicans and seven Democrats signing on.
We're a long way from Reagan and O'Neill, but maybe stuff like this will chip away at the hatred. Maybe.
Brazos facts
Did you know the Brazos River is the 11th longest river in America? It runs from New Mexico, winding through Texas and finally emptying into the Gulf of Mexico near Freeport.
Early Spanish explorers gave the river its name (it's been shortened from the original Rio de los Brazos de Dios, which means, "The River of the Arms of God.") It's got a high salinity level, making it unsuitable for drinking supplies, but also making it a great system for saltwater transplant species like striped bass, which are native to oceans.
The river is dammed in 3 places, creating Possum Kingdom, Granbury and Whitney lakes, and although there's a low water dam in Waco, it's just used to control the river level as it runs through town.
The Brazos has been home to people since before Europeans arrived, and Waco's Indian Spring Park, Suspension Bridge, and Lover's Leap are just a few of the historic features associated with this amazing river.
Tips on hybrids
The summer heat has forced most anglers to shift their fishing schedule to avoid the mid-day temperatures, but those heading to the water when the sun's angles are lower (or when the sun is blasting the other side of the planet) have found a lot to celebrate.
I woke up and cranked up my social media during breakfast this morning just in time to watch Waco angler Keith Rodriguez going live with a video and catching the heck out of some Lake Waco catfish, white bass, and hybrids.
"If you can find the whites schooling on top, the hybrids will also be around," he said. His big hybrid of the day measured 23 inches in length and weighed 10.4 pounds, and he caught it bouncing a silver slab off the bottom.
I've typically found that when you're in a school of surface-feeding white bass, the deeper you can get your bait, the better chances you'll have of catching a bigger fish. The big ones seem to hang below the frenzy and take easy meals of the injured shad and other bait fish that sink toward the bottom.
He's also catching blue cats drifting and using cut shad for bait in 20-25 feet of water.