It probably will come as a shock to those in the track and field community, but Francie Larrieu Smith has retired her running shoes. She doesn…
The 2020 edition of Dave Campbell's Texas Football magazine will be available for purchase at the Texas Sports Hall of Fame's gift shop beginn…
Growing up in Copperas Cove, Robert Griffin III never dreamed of winning the Heisman Trophy or being inducted into the Texas Sports Hall of Fame.
Former Waco High defensive terror Derrick Johnson and ex-Baylor women's basketball star Sophia Young have again made the ballot for the Texas …
As the Star-Spangled Banner played that day in Rio de Janeiro, Michelle Carter needed some time to grasp the historical significance of what s…
Although museums in Texas have legally had the option to open to visitors since May 1, the Texas Sports Hall of Fame has kept its turnstiles l…
The Texas High School Football Hall of Fame has postponed its annual banquet in response to COVID-19 concerns.
Gatesville's football home has gotten a face-lift and a name change for the 2020 season.
Some Central Texas football and volleyball teams took their first, possibly tentative steps toward the upcoming season as they hit the field f…
"It was hot and full of masks," said La Vega head coach Don Hyde as local Class 1A-4A teams stepped onto the field for the first day of footba…
AUSTIN – Junior Maggie Davis scored 16 of her 23 points in the second half to lead the Richfield Ramblers to a 56-43 win over defending champi…
Eubin Shim is one to watch.
The former head basketball coach at Bosqueville High School, who resigned in 2016 after allegations of improper conduct with a student, was pl…
BRADENTON, Fla. – After her senior season at Baylor was cut short and the beginning of her WNBA career delayed for more than a week by the COV…
Baylor athletic director Mack Rhoades said on Wednesday the university is looking at potentially opening McLane Stadium at 25 percent capacity…
Former All-American Baylor and Waco High defensive lineman Andrew Billings announced that he's opting out of the 2020 NFL season with the Clev…
When All-America guard Jared Butler announced that he's returning to Baylor for his junior season, coach Scott Drew was off-the-charts excited.
Even in a global pandemic, dreams can come true.
FORT WORTH, Texas (AP) — TCU football coach Gary Patterson apologized for himself Tuesday for repeating a racial slur when telling a player to…
If you were a kid in the 1970s and 80s, like me, you had an overinflated fear of the dangers of quicksand. Every other TV show, some character…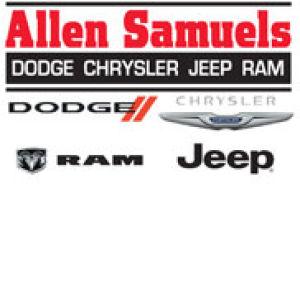 Allen Samuels Chrysler Dodge Jeep Ram l Waco TX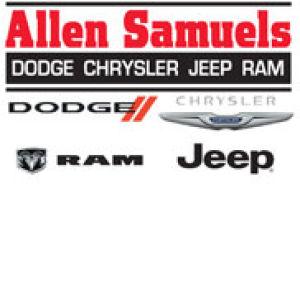 Allen Samuels Chrysler Dodge Jeep Ram l Waco TX
Baltimore Orioles (5-6, second in the AL East) vs. Miami Marlins (5-1, first in the AL East)