Here in this grand land we know as the Lone Star State, we are blessed with an abundance of sports Halls of Fame, which you can find in every …
It probably will come as a shock to those in the track and field community, but Francie Larrieu Smith has retired her running shoes. She doesn…
The 2020 edition of Dave Campbell's Texas Football magazine will be available for purchase at the Texas Sports Hall of Fame's gift shop beginn…
Growing up in Copperas Cove, Robert Griffin III never dreamed of winning the Heisman Trophy or being inducted into the Texas Sports Hall of Fame.
Former Waco High defensive terror Derrick Johnson and ex-Baylor women's basketball star Sophia Young have again made the ballot for the Texas …
As the Star-Spangled Banner played that day in Rio de Janeiro, Michelle Carter needed some time to grasp the historical significance of what s…
Although museums in Texas have legally had the option to open to visitors since May 1, the Texas Sports Hall of Fame has kept its turnstiles l…
Everything you need to know about the Texas high school football playoffs.
It ended up being a good year for football players.
Terry Crawford made the comment in passing, but it definitely had some staying power.
Call it a two-man show. The Dynamic Duo. The Terrific Twosome. Whatever you want to call it, La Vega needed every bit of it Friday night.
Even before the ball was ever tipped, it was a winning night for the Live Oak girls basketball team.
All it took was one tweet for the beast to be unleashed in Baylor senior forward Mark Vital.
Rashad Weaver wanted you to notice.
For the first time since December 1982, The Associated Press men's basketball poll doesn't include Duke or North Carolina.
Jared Butler has been a thorn in Kansas' side since he erupted for a career-high 31 points as a freshman two years ago in an intimidating envi…
An electricity crackled in the night air as fans streamed through the Ferrell Center doors. As they rose before the game and deliriously waved…
The Baylor men's tennis team claimed a pair of victories over SMU on Monday at the Hawkins Indoor Tennis Center.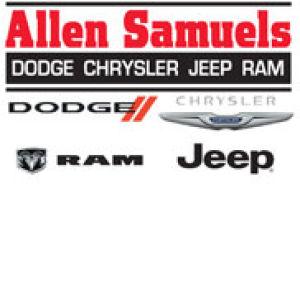 Allen Samuels Chrysler Dodge Jeep Ram l Waco TX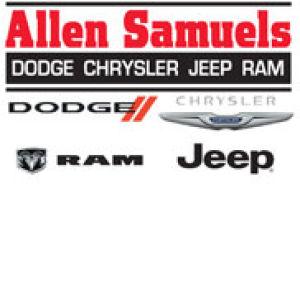 Allen Samuels Chrysler Dodge Jeep Ram l Waco TX
ST. PAUL, Minn. (AP) — Toby Gardenhire, the son of former major league manager Ron Gardenhire, will manage Minnesota's new Triple-A affiliate,…
NEW YORK (AP) — Jared Porter went from rising star to unemployed — literally overnight.
Coronavirus canceled the NFL Combine.
One problem for the Chicago Bears when pondering the possibility of them trading for Deshaun Watson: What would make them a preferred destinat…
What do Jared Goff, Baker Mayfield, Lamar Jackson and 41-year-old Drew Brees have in common with Deshaun Watson? Answer: Nothing.
NEW YORK (AP) — New York Mets fire general manager Jared Porter.
Packers or Raiders? Jim Kelly or Joe Montana? Chuck Noll or Don Shula? How much trivia do you know from 52 years of Super Bowls?