Here in this grand land we know as the Lone Star State, we are blessed with an abundance of sports Halls of Fame, which you can find in every …
It probably will come as a shock to those in the track and field community, but Francie Larrieu Smith has retired her running shoes. She doesn…
The 2020 edition of Dave Campbell's Texas Football magazine will be available for purchase at the Texas Sports Hall of Fame's gift shop beginn…
Growing up in Copperas Cove, Robert Griffin III never dreamed of winning the Heisman Trophy or being inducted into the Texas Sports Hall of Fame.
Former Waco High defensive terror Derrick Johnson and ex-Baylor women's basketball star Sophia Young have again made the ballot for the Texas …
As the Star-Spangled Banner played that day in Rio de Janeiro, Michelle Carter needed some time to grasp the historical significance of what s…
Although museums in Texas have legally had the option to open to visitors since May 1, the Texas Sports Hall of Fame has kept its turnstiles l…
China Spring outside linebacker-defensive end D'Marion Alexander has verbally committed to Kansas.
A year ago in this space, I sang Friday's praises. I noted how everybody's always working for the weekend and wrote, "It's no different here a…
For most of the last two decades, Rodney Smith has been a consistent, steady presence for University High School athletics.
Even as the world has changed dramatically in a global pandemic, one constant remains ever true in Crawford, Texas. The Lady Pirates still fea…
Many a high school volleyball team aspires to greatness. More than ever in 2020, teams in Texas find themselves in a state of gratefulness.
BEDFORD — A year ago, Kiley Cobb promised his father that a missed extra point would never again be the difference in a Mexia football game. F…
Baylor senior quarterback Charlie Brewer and his teammates got a reprieve when the Big 12 decided to keep playing football Tuesday night after…
With 2020 calling the ultimate audible, you might suspect that Dave Aranda and his staff would be behind schedule. But the first-year Baylor h…
Baylor coach Dave Aranda could see a weight being lifted off the shoulders of his players during a meeting Tuesday night, when word began to f…
As news began to break Tuesday night that the Big 12 planned to keep playing football this fall, Baylor coach Dave Aranda could see the joy al…
Baylor has switched to primarily single-game tickets for the 2020 football season and will open at 25 percent capacity at McLane Stadium due t…
A longstanding football adage purports that a team that has two (or more) quarterbacks really has none at all.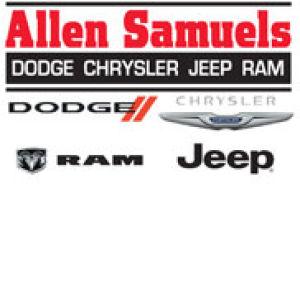 Allen Samuels Chrysler Dodge Jeep Ram l Waco TX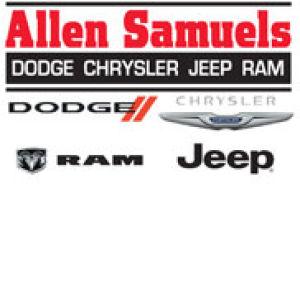 Allen Samuels Chrysler Dodge Jeep Ram l Waco TX
CHICAGO (AP) — Yu Darvish's bid for a no-hitter ended when Justin Smoak homered off the Chicago Cubs pitcher with one out in the seventh innin…
PHILADELPHIA (AP) — These aren't the 100-loss Baltimore Orioles anymore.
CHICAGO (AP) — St. Louis' series opener against the Chicago White Sox has been postponed to Saturday, giving the Cardinals an extra day to rec…
CINCINNATI (AP) — Adam Frazier hit the first of three homers off Anthony DeSclafani, who hasn't beaten Pittsburgh in his last seven tries, and…
BOSTON (AP) — Hunter Renfroe hit two homers and drove in three runs, Mike Zunino belted a three-run shot over the Green Monster and out of Fen…
LOS ANGELES (AP) — Dodger Stadium will serve as a vote center for the presidential election in November, making the Dodgers the first Major Le…
SAN DIEGO (AP) — "El Niño" is bringing a welcome wallop to San Diego.