Baylor's national championship-winning men's basketball coach, the BU program's only National Baseball Player of the Year and one of its all-t…
Sophia Young arrived at Baylor before the Lady Bears were a national power and before she was a savvy, veteran basketball player.
When I was a kid, the NFL came into my world in 1968.
Every now and then as a sportswriter, you get to interview one of your heroes.
The stories of fathers coaching their sons under the bright lights of Friday night football are plentiful and part of the fabric of Texas' che…
Coaching Texas high school football isn't for everyone, but for certain guys it tends to latch its hooks into you.
Waco High, Baylor greats make Texas Sports Hall of Fame class: An NFL star and a BU national champion join DeMarcus Ware, Leroy Burrell and Ch…
No matter who was on the mound for Midway this spring, Panthers baseball coach Eddie Cornblum had a high comfort level, an ace in the hole.
Baseball Central Texas all-district softball teams
If you constantly strive for perfection, you'll usually end up disappointed. Nobody's perfect, after all.
Tommy Allison has been hired as Midway's offensive coordinator, new Panthers head football coach Shane Anderson confirmed on Thursday.
Anyone who's in the know is well aware that Central Texas is loaded with strong baseball teams and players.
If you enjoyed Friday Night Lights the (actual) TV show, buckle up, it's not going away.
Baylor women's tennis signs Sahdiieva
Baylor star guard Jared Butler's experience at the NBA Draft Combine hit a speed bump when he was flagged to go before a fitness-to-play panel.
From his Colorado home, Burt Burrows avidly followed the McLennan Community College baseball team's run to the NJCAA national title in late Ma…
The ruling handed down from the U.S. Supreme Court on June 21 was unanimous
EUGENE, Ore. — When KC Lightfoot ended his college career early at Baylor this past spring, he made the decision to put his focus on making th…
The Baylor football team landed a commitment from offensive lineman George Maile on Monday.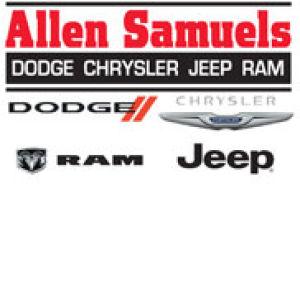 Allen Samuels Chrysler Dodge Jeep Ram l Waco TX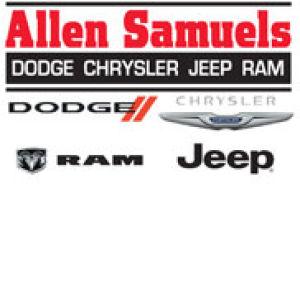 Allen Samuels Chrysler Dodge Jeep Ram l Waco TX
NEW YORK (AP) — Marcus Stroman has a sore hip, Michael Conforto's return was delayed due to coronavirus concerns and Joey Lucchesi is out for …
MIAMI (AP) — Outfielder George Springer was in the Toronto Blue Jays' lineup Tuesday night for only his fifth game this year, and this time he…
They were two regular-season games, and nothing on the sports calendar carries less currency than NBA regular-season games.
ST. PETERSBURG, Fla. (AP) — Wander Franco, a 20-year-old infielder considered the best prospect in the minor leagues, joined the Tampa Bay Ray…
MINNEAPOLIS (AP) — The Cincinnati Reds didn't look drained to manager David Bell, despite this recent slide.
ST. PETERSBURG, Fla. (AP) — Boston Red Sox left-hander Chris Sale is ready to take the next step in his comeback from Tommy John surgery and t…
CHICAGO (AP) — Cleveland Indians right-hander Aaron Civale appears headed to the injured list because of soreness in the middle finger on his …