Here in this grand land we know as the Lone Star State, we are blessed with an abundance of sports Halls of Fame, which you can find in every …
It probably will come as a shock to those in the track and field community, but Francie Larrieu Smith has retired her running shoes. She doesn…
The 2020 edition of Dave Campbell's Texas Football magazine will be available for purchase at the Texas Sports Hall of Fame's gift shop beginn…
Growing up in Copperas Cove, Robert Griffin III never dreamed of winning the Heisman Trophy or being inducted into the Texas Sports Hall of Fame.
Former Waco High defensive terror Derrick Johnson and ex-Baylor women's basketball star Sophia Young have again made the ballot for the Texas …
As the Star-Spangled Banner played that day in Rio de Janeiro, Michelle Carter needed some time to grasp the historical significance of what s…
Although museums in Texas have legally had the option to open to visitors since May 1, the Texas Sports Hall of Fame has kept its turnstiles l…
See who put up all the big performances this week.
You've got to stop and appreciate the little things, these days more than ever.
Voting has exploded in the Super Poll, but there's just 1 day left to get your favorite high school football players into the finals.
In Arlington, the Temple Wildcats served up a stunning upset as they rocked Longview, ranked No. 3 in Class 5A Division I, in the nightcap of …
In Dallas, Garrett Peacock picked apart the Oak Cliff Life secondary, passing for 258 yards and a pair of touchdowns to lead the Wildcats to t…
In Kerens, the Chilton Pirates defense produced four takeaways and held Kerens to 134 yards of total offense to win a low-scoring affair.
Baylor had been patient and perhaps a little envious of other college football teams that had tightroped the COVID-19 threat and played their games.
Matt Rhule wins 1st NFL game — Panthers 21, Chargers 16
Baylor senior running back Trestan Ebner enjoyed a big night as he scored four touchdowns while becoming the first player in school history to…
After COVID-19 stopped three attempts to play a season opener, Baylor finally got on the field against a team it feels quite confident against…
Given all the waiting, the anticipation, it had to feel like Christmas morning for the Baylor Bears.
A 25% capacity crowd cheered the Bears and Dave Aranda to their first victory of the COVID-19 football season.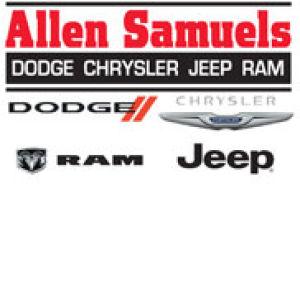 Allen Samuels Chrysler Dodge Jeep Ram l Waco TX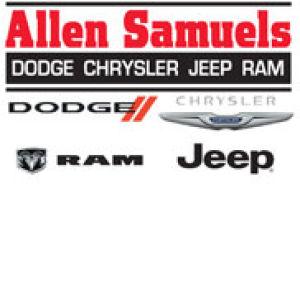 Allen Samuels Chrysler Dodge Jeep Ram l Waco TX
NEW YORK (AP) — Miami heads to its first postseason appearance since the Marlins' 2003 World Series title with its first winning record in mor…
NEW YORK (AP) — DJ LeMahieu became the first player to win undisputed batting titles in both leagues and Juan Soto the youngest NL champion as…
A look at what's happening around the majors Monday:
ANAHEIM, Calif. (AP) — The Los Angeles Angels fired general manager Billy Eppler on Sunday after the long-struggling franchise finished its fi…
MINNEAPOLIS (AP) — Tucker Barnhart and Eugenio Suárez had RBI singles during a three-run 10th inning, and the Cincinnati Reds beat the Minneso…
Christian Yelich and the Milwaukee Brewers got off to a ragged start this year. They never got above .500. And they dropped their last game to…
LOS ANGELES (AP) — Shohei Ohtani wants to remain a two-way player for the Los Angeles Angels, even though he didn't come close during the shor…