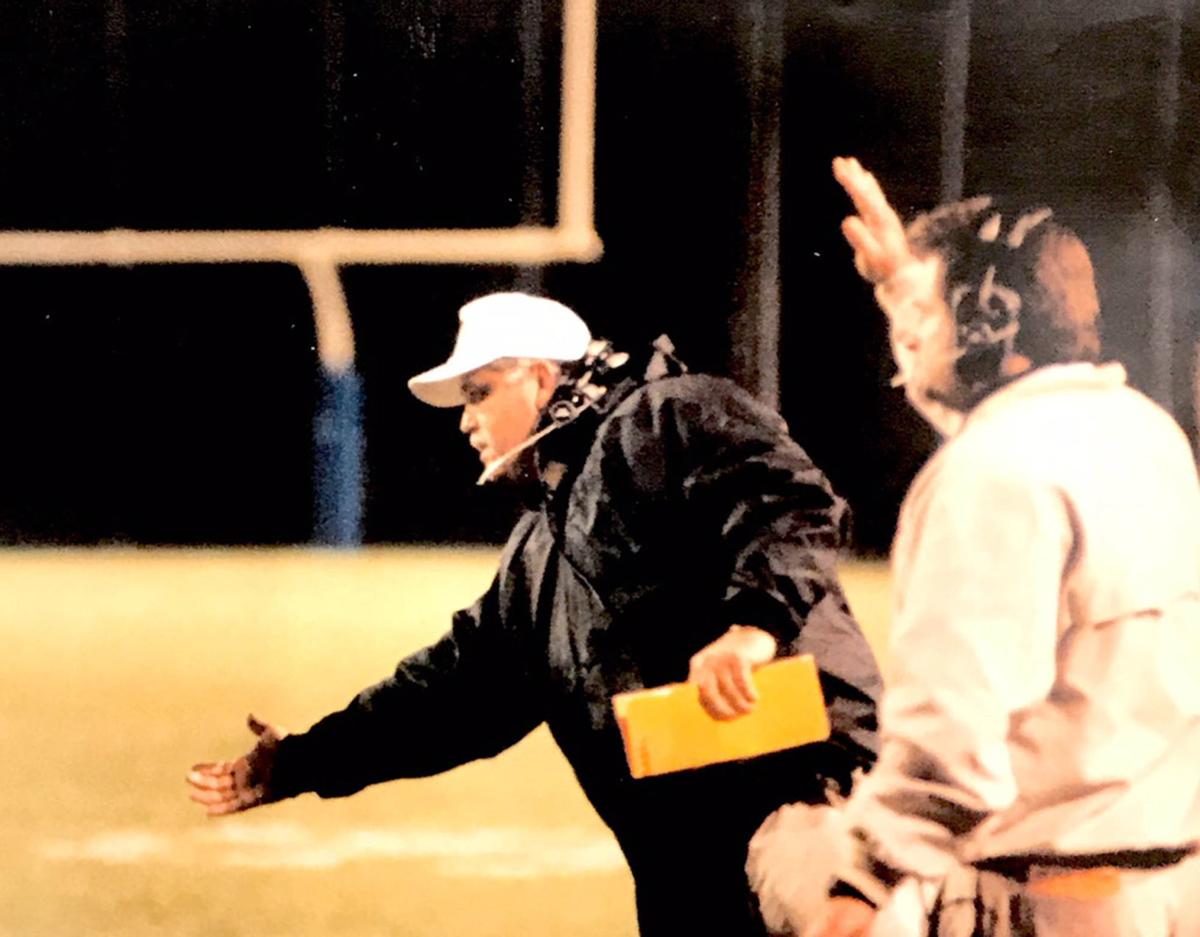 These days, a lot of people like to talk about how hard they work.
Check out Twitter or YouTube and it's easy to find football players preaching the gospel of grinding.
But there's working hard for the sake of working hard, and then there's the kind of diligence that doesn't keep track of hours. Former Sealy football coach T.J. Mills exemplified the latter.
Just consider the story of Mills and his coaching staff's effort to gain an edge on their way to the state championship in 1994.
The Sealy Tigers had just won a grueling battle against Columbus, 12-6, on a rain-drenched field in the state quarterfinals in Katy on Friday night. Since they had survived and advanced, the Sealy coaches' task on Saturday was to drive more than 200 miles to Kingsville to scout Bandera versus Port Isabel. When Port Isabel won the game, the Sealy coaching staff met up with the Tarpons coaches to exchange game film at a K-Bob's Steakhouse.
Only the Port Isabel coaches threw Mills and his staff a curve. The Tarpons weren't handing over their game films.
"Oh, my God, you could've heard a pin drop," longtime Sealy assistant coach Mark Faldyn said. "We as a coaching staff standing behind (Mills), everybody's going, 'Crap, this roof isn't tall enough, 'cause he's fixing to blow this (darn) roof off this building.'"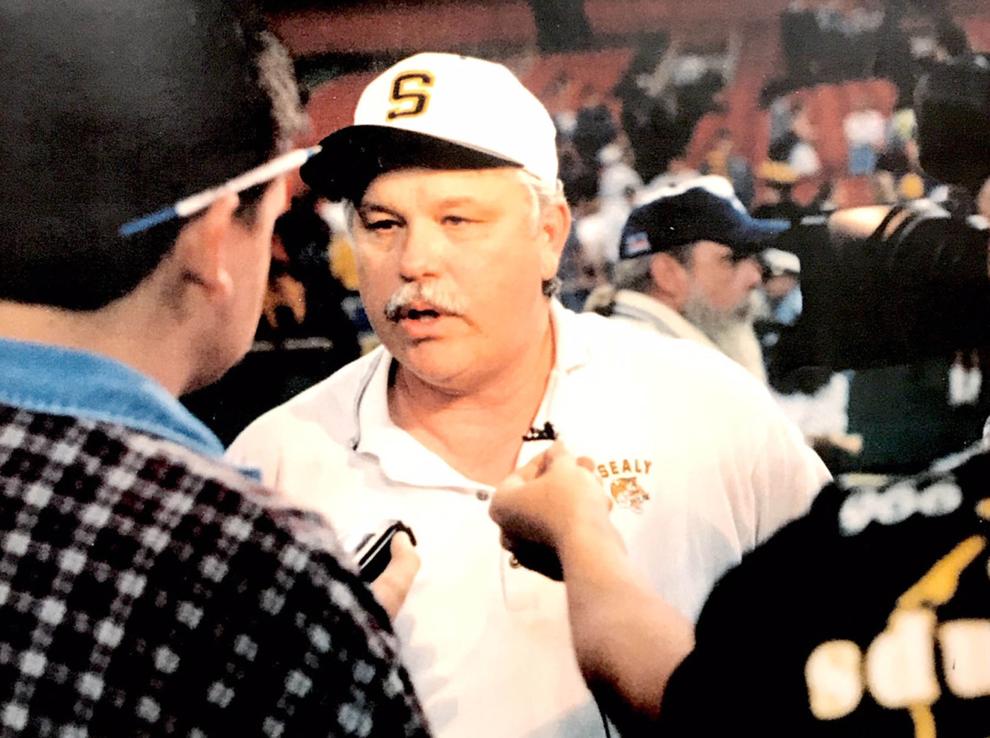 But Mills didn't lose his cool. He succinctly told the Tarpons coaches what he thought of the idea, and then the Sealy coaches went back to work. The Tigers staff crisscrossed the southern part of Texas all night, gathering film on Port Isabel from sympathetic coaching friends from Kingsville to Bandera to Sinton and then back to Sealy. Around sunrise, they made it back to their field house and went to work breaking down the film.
"You don't forget things like that," Faldyn said. "That's the intensity he had to work and to give his players the advantage to win. We were going to work twice as hard to give our kids the chance to win. That's the intensity that rubbed off on all of us."
Sealy went on to defeat Port Isabel in the semifinals, and then thumped Atlanta, 36-15, in the Class 3A state championship game. That marked the beginning of an amazing run as Mills led Sealy to four consecutive 3A titles.
Mills, who is one of only two Texas high school 11-man coaches to win four straight state championships, will be inducted posthumously into the Texas High School Football Hall of Fame on May 4.
After leading Sealy on its run of championship, Mills guided the Tigers back to the championship game in 1999 before they were defeated by Commerce, 17-10. He left for Odessa Permian following the 1999 season and coached the Panthers for three seasons. He then returned to the Houston area where he finished his head coaching career in La Porte. Mills retired with a career record of 195-71, was chosen the Texas Sports Writers Association Coach of the Year four times and entered the Texas High School Coaches Association Hall of Honor in 2014.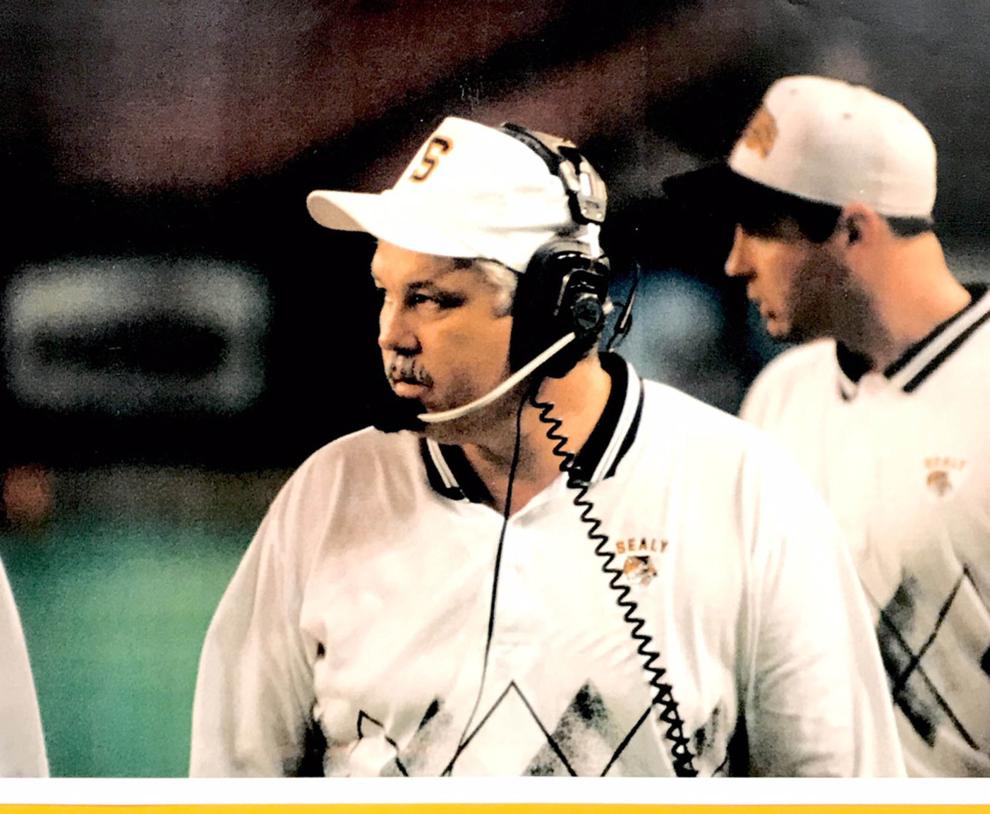 Mills and his wife Becky moved back to Sealy, where he died of a heart attack in the spring of 2015. But his influence on Sealy remains as the Tigers now play in T.J. Mills Stadium.
Becky Mills will be in Waco to represent her husband at the Hall of Fame induction ceremony on May 4 at the Ferrell Center. A large group from Sealy is expected, including T.J. and Becky Mills' daughters Cortney Janicek, Killy McNickle and Kasey Mills, and their husbands.
Faldyn said he'll be there along with a big group of former Tigers.
"We feel just as much honored as him receiving that award," Faldyn said. "We were all glad that we were a part of that and he was a part of our lives. He had a significant impact on our lives. I think this honor reflects that."
When Stephenville won its first two Class 4A state championships in the early 1990s, there wasn't a more versatile player on the field than Ja…
At a recent NFL event in New Jersey, Ken Houston found himself sitting next to his friend "Mean" Joe Greene. Houston was wearing the Pro Footb…
Coahoma, Texas, is a small town of less than a thousand people sitting on Interstate 20, midway between Big Spring and Colorado City. The Dair…
To this day, more than 35 years later, the 1983 Daingerfield team is still spoken about with reverential tones in East Texas.
Few people have been more integral to Waco sports history than Ken Casner.
During the 27 years he spent at Fox Sports Southwest, Jon Heidtke helped oversee coverage of all manner of sports, from the NBA to Major Leagu…
Eighteen out of 22. That's the record of Scott Phillips, Texas high school football coach. In 22 years of coaching, he took his teams to the p…
As 34-year-old Adrian Peterson prepares for his 13th NFL season, his nickname "All Day" becomes more and more fitting with each sunrise.