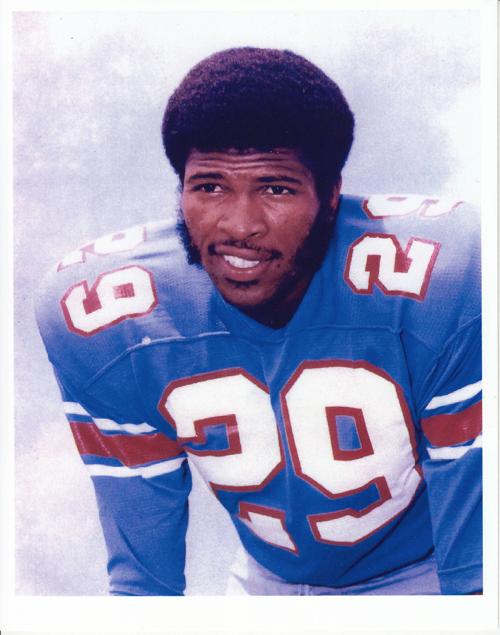 At a recent NFL event in New Jersey, Ken Houston found himself sitting next to his friend "Mean" Joe Greene. Houston was wearing the Pro Football Hall of Fame ring he received as an inductee in 1986.
Greene has also been enshrined in Canton, but on this occasion he was wearing a different ring, and Houston leaned over to get a closer look at it.
"I said, 'What's that? What are you wearing?'" Houston said. "And he said, 'That's what you'll be getting next week.' I said, 'Oh, man. That's great.' I'm totally excited."
The jewelry acquisition in question is a ring representing induction to the Texas High School Football Hall of Fame, which Houston will gain on May 4 at the Ferrell Center as part of the Class of 2019. Though Houston, 74, has accumulated enough football honors in his life to open up his own personal Fort Knox, he considers this one as special as any of the rest.
"It means an awful lot," Houston said. "Each one is different, they all have different expectations from the group which set them up. Anytime a group or a Hall of Fame chooses to honor you, you can't help but feel very excited."
Houston grew up playing every sport imaginable in his hometown of Lufkin, and even was a competitive swimmer. The school system was segregated at the time, and by the time he was old enough for high school, he enrolled at Dunbar, the school for African-American students.
There, he met a man who laid a firm foundation for his life ahead in Elmer Redd, Dunbar's head football coach.
"When I look back at it, I wasn't the first guy who was drafted to play pro ball. I think we had five other guys from Lufkin at the time who went on to play pro ball," Houston said. "But we didn't look at ourselves as future pro players. We just looked at ourselves as a good team who worked hard. That was the expectation set by Coach Redd."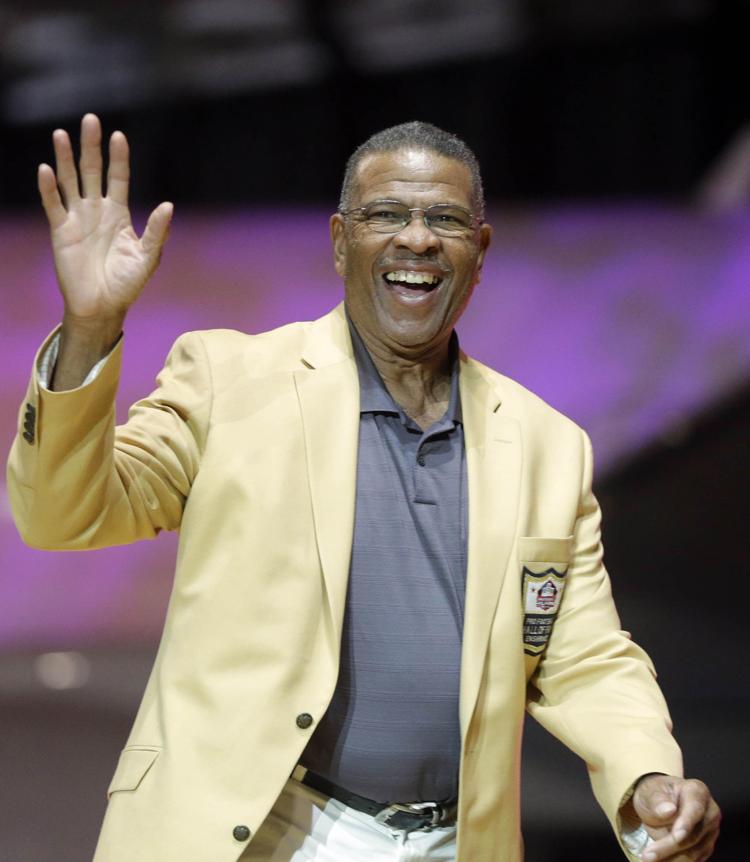 Coach Redd preached discipline, a message that continually echoed in Houston's eardrums, as he also heard it at home.
"Back then, a lot of parents still had control over their kids," he said. "I remember coming home sometime on a game day and my mom telling me to get some rest, so I actually got in bed at 4:30. At 5 o'clock, Coach Redd brought the bus by and talked to my mom, so that I could join the team to play that night. The approach was just totally different than what you might see today."
Houston excelled across the board athletically, and had some basketball scholarship options. But only one school offered a football scholarship, Prairie View A&M, and Houston said that he wasn't even Prairie View's top choice from Dunbar.
"We had a guy, Wiley Smith, who was really, really good, and he was the guy Prairie View was after," Houston said. "They ended up signing me, too."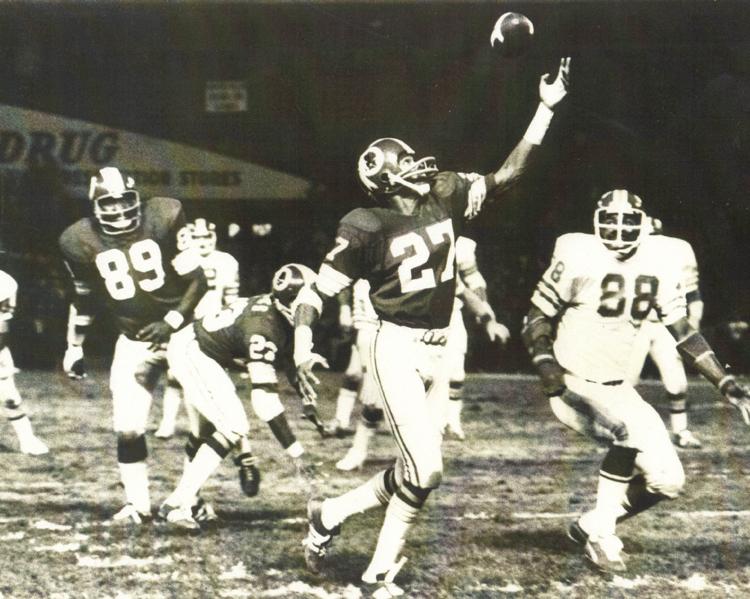 Under the leadership of head coach Billy Nicks, Houston developed into one of the nation's top defenders. He also ran track and competed on the swim team all four years at Prairie View.
The nearby Houston Oilers selected Houston in the ninth round of the 1967 NFL Draft. Houston was glad to get a chance to play, but he also set out to prove that he was just as good a player as any of the first rounders.
"That was the biggest thrill for me, trying to see, 'What does No. 1 look like? Who is that person?'" Houston said. "Because I wanted to be just as good, if not better. Another person might be smarter than me, they might be bigger or stronger, but I was out to prove that they weren't better."
Still, Houston's desire to prove himself on the field didn't consume his every waking thought. In fact, he also carried a dream to be a teacher, and said that he took only half of his $14,000 rookie salary as he missed some of camp to moonlight in education.
As a safety, Houston showed an instinctive knack for knowing where the ball was headed. He intercepted 49 passes in his 13-year career, which included 12 trips to the Pro Bowl.
Houston is a member of both the Oilers/Tennessee Titans Ring of Honor as well as the Washington Redskins Ring of Fame. He was named to the NFL's 75th Anniversary All-Time Team, the league's All-Decade Team for the 1970s, and in 2009 he was named to the UIL's All-Century Team for his high school exploits back at Lufkin Dunbar.
After his football career ended in 1980, Houston returned to education. He worked in coaching for around a decade, then transitioned into a position as a guidance counselor for another 20 years.
His football career helped Houston see the world, but he always took a part of Lufkin with him.
"It's a combination of the coaching I received in Lubbock, and what my parents and grandparents taught me, that Biblical teaching, that made me who I am," Houston said. "I refuse to think I'm old. I wake up and say, 'What today? What can I do today?' I want to keep going as long as I can."
These days, a lot of people like to talk about how hard they work.
When Stephenville won its first two Class 4A state championships in the early 1990s, there wasn't a more versatile player on the field than Ja…
Coahoma, Texas, is a small town of less than a thousand people sitting on Interstate 20, midway between Big Spring and Colorado City. The Dair…
To this day, more than 35 years later, the 1983 Daingerfield team is still spoken about with reverential tones in East Texas.
Few people have been more integral to Waco sports history than Ken Casner.
During the 27 years he spent at Fox Sports Southwest, Jon Heidtke helped oversee coverage of all manner of sports, from the NBA to Major Leagu…
Eighteen out of 22. That's the record of Scott Phillips, Texas high school football coach. In 22 years of coaching, he took his teams to the p…
As 34-year-old Adrian Peterson prepares for his 13th NFL season, his nickname "All Day" becomes more and more fitting with each sunrise.
Be the first to know
Get local news delivered to your inbox!