Sometimes you don't find what you are born to do, but rather it finds you.
That turned out to be a recurring theme for the nine new members of the Texas Sports Hall of Fame on Saturday. They sang out a chorus of how apparent chance, adversity or coincidence led them to their intended athletic pursuits, then picked them up and carried them to places they never expected to go, including the Hall of Fame.
Take Sophia Young-Malcolm, for example. Basketball wasn't a big deal in the West Indies, where she grew up. The real passion there was a sport called netball, which contained elements of basketball only without the dribbling or the backboard. So when Young-Malcolm finally picked up a basketball for the first time at age 15, it wasn't entirely foreign.
"I guess you could say I was pretty good at that game (netball)," said Young-Malcolm, who went on to become a basketball All-American at Baylor and a WNBA all-star in San Antonio. "So the transition from that into basketball, the only thing I had to learn was dribbling. And, actually, using a backboard to shoot a layup. That took a while. But catching and running and footwork was pretty similar."
Besides Young-Malcolm, the rest of Saturday's inductees included Waco product and Kansas City Chiefs career tackles leader Derrick Johnson, Olympic gold medalist shot putter Michelle Carter, former Dallas Cowboy defensive standouts DeMarcus Ware and Charlie Waters, the NFL's career leader in yards-per-punt Shane Lechler, five-time Olympic team runner Francie Larrieu-Smith, two-time Olympian and WNBA pioneer Teresa Weatherspoon, and former 100-meter world-record sprinter Leroy Burrell. They comprised both the 2021 and 2020 classes of the Hall of Fame, as last year's group wasn't able to be enshrined due to the COVID-19 pandemic.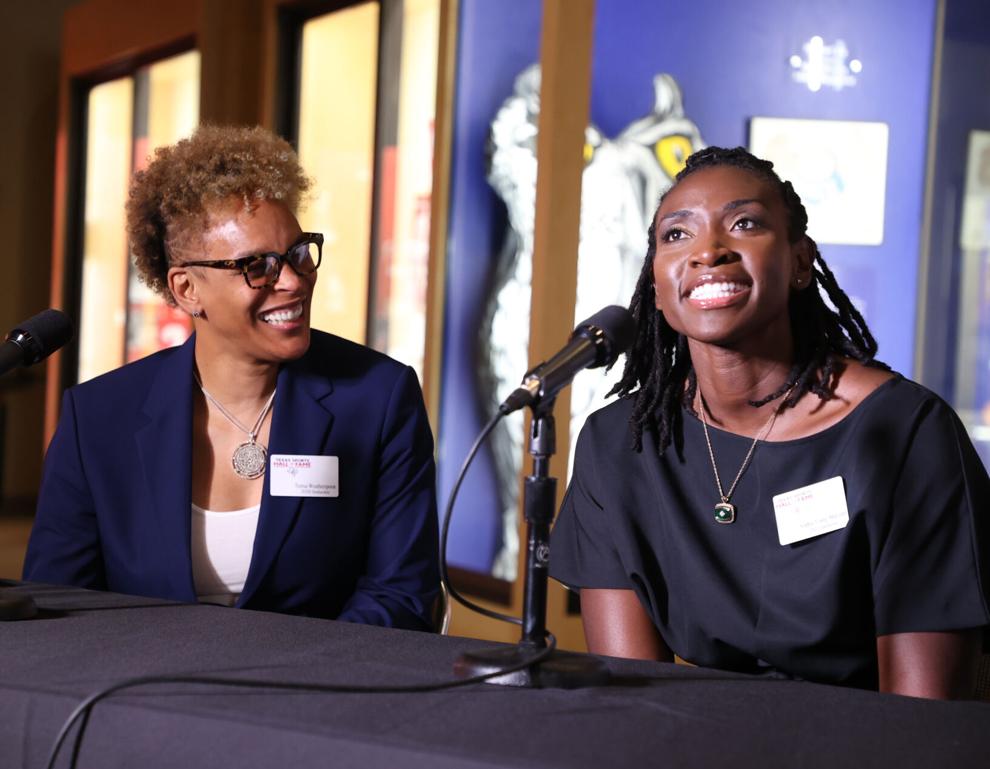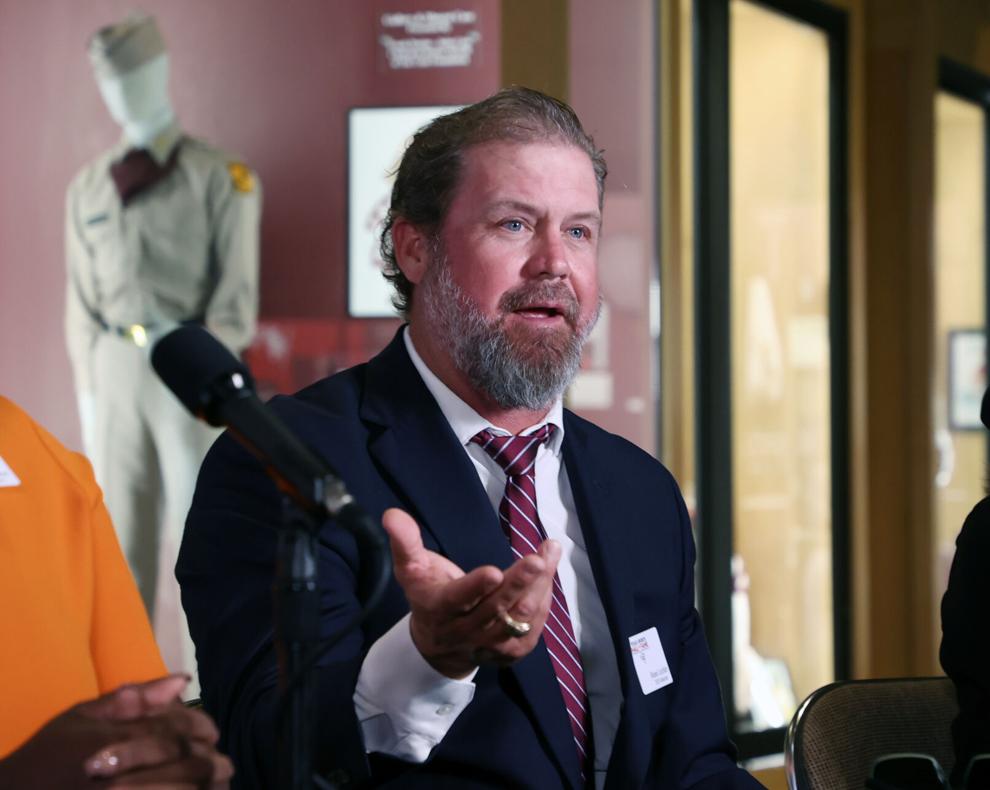 Lechler will go down in history as one of the best punters in pro football history. But he played all sports growing up in tiny East Bernard, Texas, and when he signed with Texas A&M he thought he'd play quarterback as well as hit a few balls for the Aggie baseball team.
Punting was just something he taught himself how to do in the backyard, but he never really figured it would take him very far. Then-A&M coach R.C. Slocum saw things differently.
"I get hurt playing quarterback, tear my quad, and I was like, 'Oh Lord, this is bad," said Lechler, a nine-time NFL All-Pro with the Raiders and Texans. "Probably one of the best and worst meetings I ever had was three days after that. R.C. pulled me into his office and he said, 'Your quarterback stuff is done. If you want to punt, take this on, you can do it for a long time.' I did not know he meant for 18 years in the National Football League."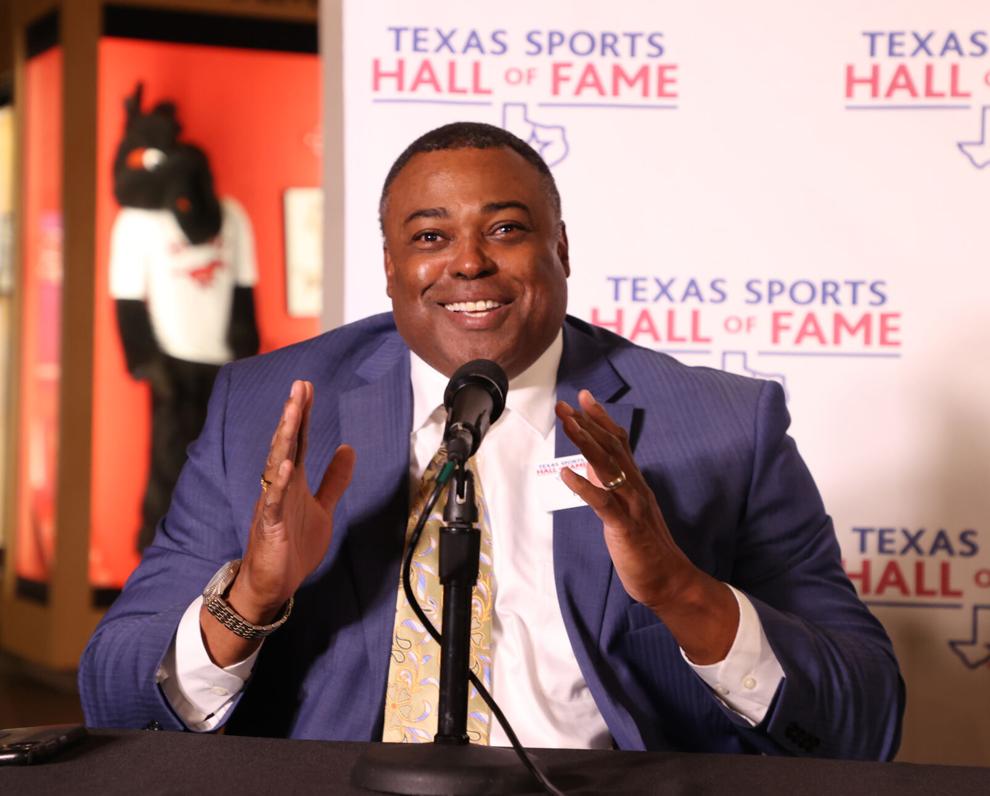 As a kid, Burrell also fancied himself a baseball player. But he had a physical limitation that pushed him elsewhere. He is blind in his right eye, which doesn't translate well to the diamond.
"I couldn't hit and I couldn't catch, and that's pretty problematic when it comes to baseball," Burrell said.
What he could do is run. Turned out he could run as fast as anyone on the planet. Burrell twice set the world record in the 100 before going on to a long and successful coaching career as the track and field coach at his alma mater the University of Houston.
"I happened upon track, and through that I was able to kind of find myself," Burrell said. "I really do owe a lot to the sport, and I'm grateful that the sport found me, and I was able to blossom and grow."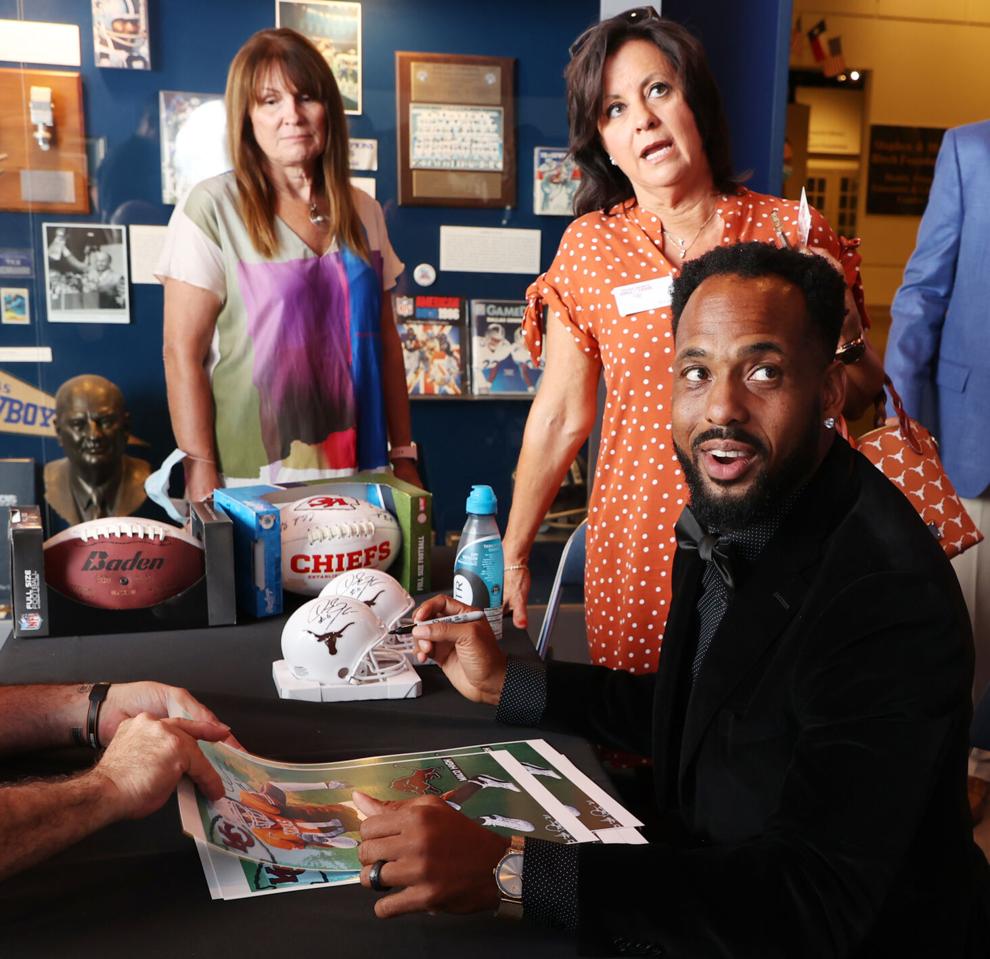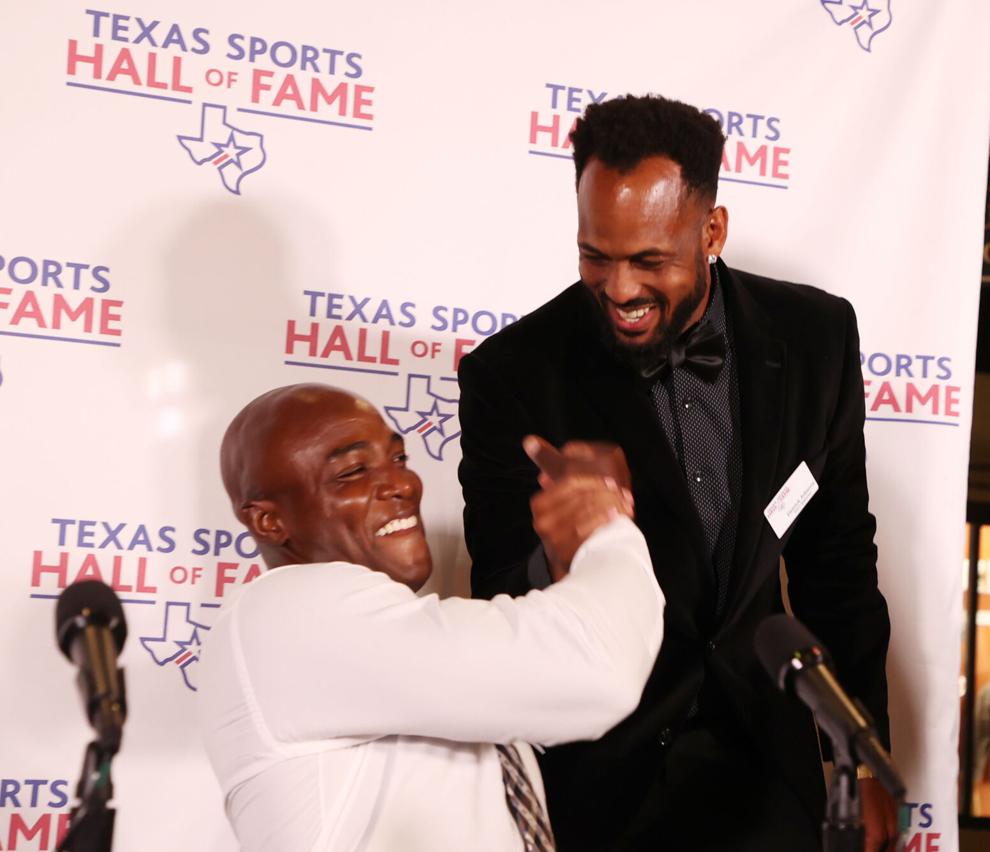 Johnson used adversity to maximize his potential as a football player. After an accolade-heavy career as a destructive defensive force for Waco High and the University of Texas, he encountered something he'd never experienced before in his fifth NFL season. That being, a seat on the bench.
Chiefs coach Todd Haley played Johnson sparingly as a backup linebacker that season. While DJ didn't agree with the decision, he also didn't wallow in it, and re-dedicated himself to his craft.
"My success came after I fought through adversity. If you can fight through something that doesn't favor you, it has great benefits," Johnson said. "When I had that moment, I had to decide whether I was going to mildew or barbecue in my fifth year. I barbecued, for sure. Every year after that, I made some kind of Pro Bowl status or All-Pro status, which was big-time for me. … I still don't like that he benched me, though."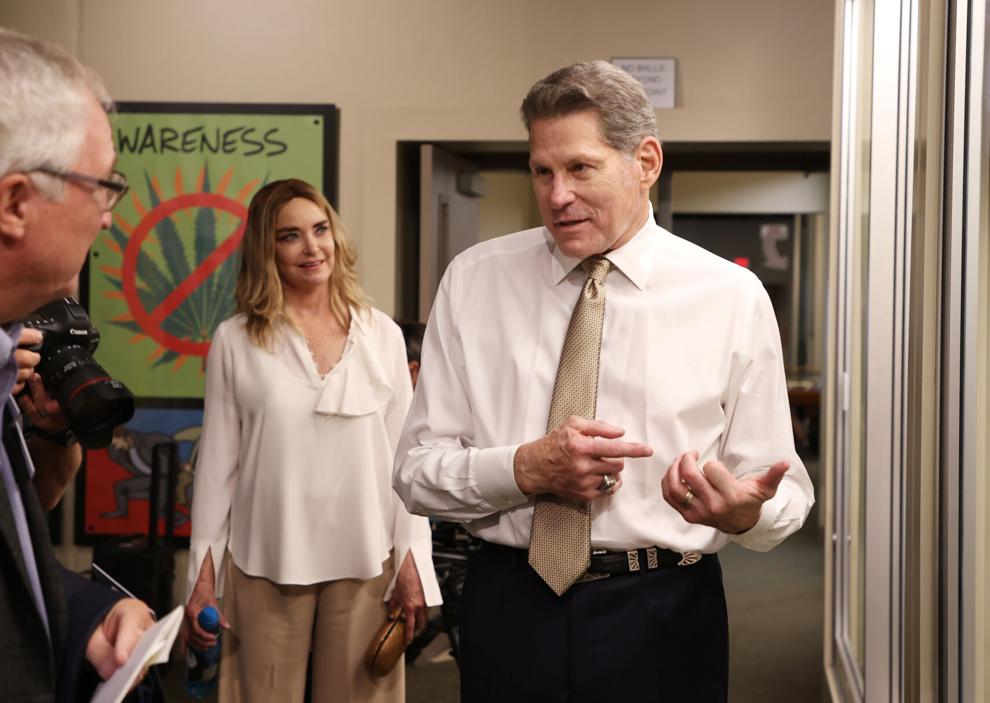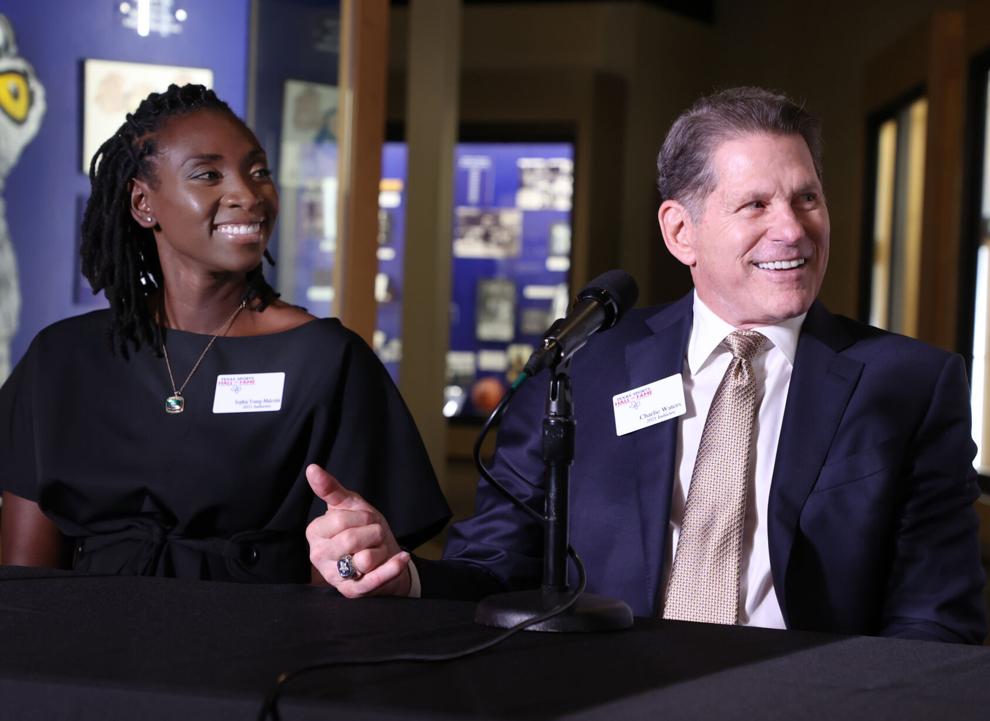 Like Lechler, Waters played quarterback growing up, including for a time at Clemson before moving to receiver. So when the Dallas Cowboys picked Waters in the third round of the 1970 NFL Draft, he wasn't so sure about heading to Dallas, considering that head coach Tom Landry wanted to move him to the defensive secondary.
"I'd never made a tackle in my life," Waters said.
But Landry, who had followed a similar pattern in his own playing days, took Waters under his wing and taught him the nuances of the safety and cornerback position. It worked out rather well, since Waters made three Pro Bowls and won a pair of Super Bowl titles in his 12 seasons with the Cowboys.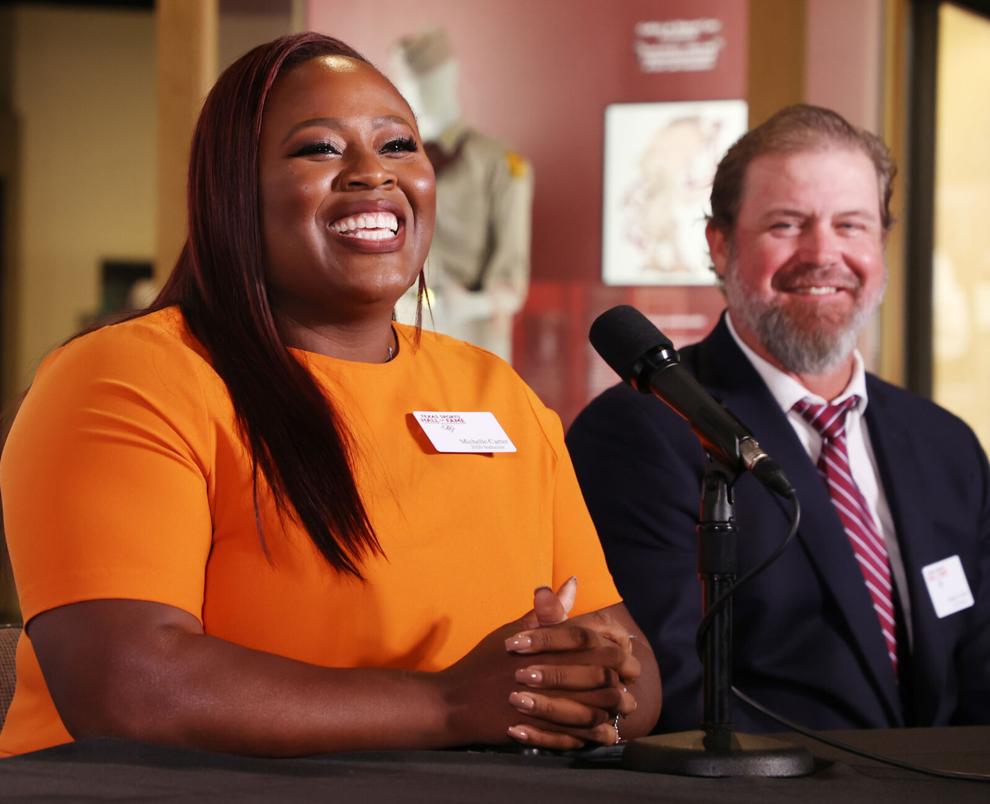 Even those who are seemingly born to excel at a certain sport have to forge their own way. Michelle Carter's father Michael achieved greatness as both an NFL lineman and Olympic shot putter. Michelle said that even as an infant she had a big, broad-shouldered frame, and yet Michael never steered her toward the shot put ring. In fact, when she approached him with the idea of trying it when she was in junior high, he cocked his head and wondered why.
"I came to him with the permission slip and said, 'Hey, Dad, can I try out?' And he said, 'Who told you to try out?'" she said. "I said, 'I'm interested. Can I just try and see?' And he told me that day, 'You don't know what you're getting yourself into.' … But from that day on, he was my coach, and he wanted to make sure I would be great."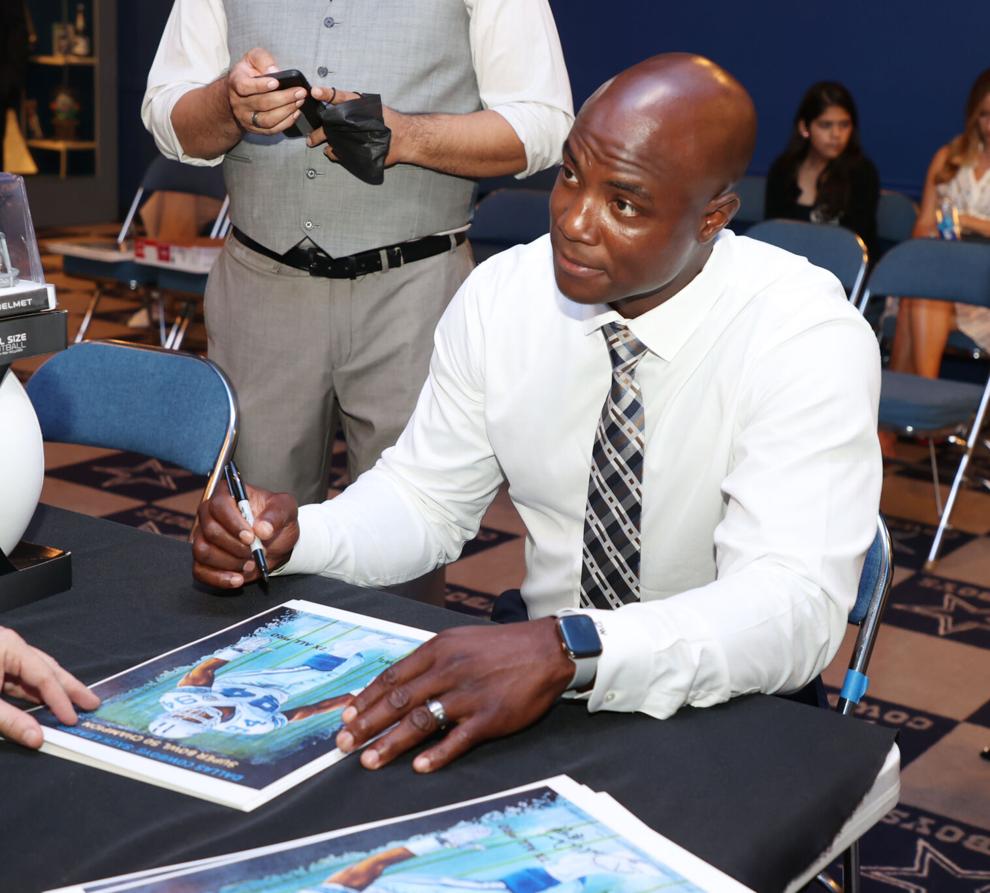 Ware remains the Cowboys' all-time leader in sacks with 117, but he said he wouldn't have become the singular defensive dynamo he did without "putting myself second" and drawing inspiration and support from others. Ultimately, that sacrifice led Ware to winning a Super Bowl title with the Broncos in 2016, a moment he said still brings him chills.
Growing up in California in the 1960s, Larrieu-Smith had to hunt to find an on-ramp for girls' track and field, because most high schools didn't offer it as an option for young women. But she came across an AAU team, the San Jose Cindergals, that allowed her to discover her passion. She went on to become the first woman to run a sub-4:30 mile.
"I was just trying to run fast, and that happened," she said. "I hounded my parents until they found me an outlet to participate in the sport, and from the very get-go I wanted to go to the Olympics and do the very best I could."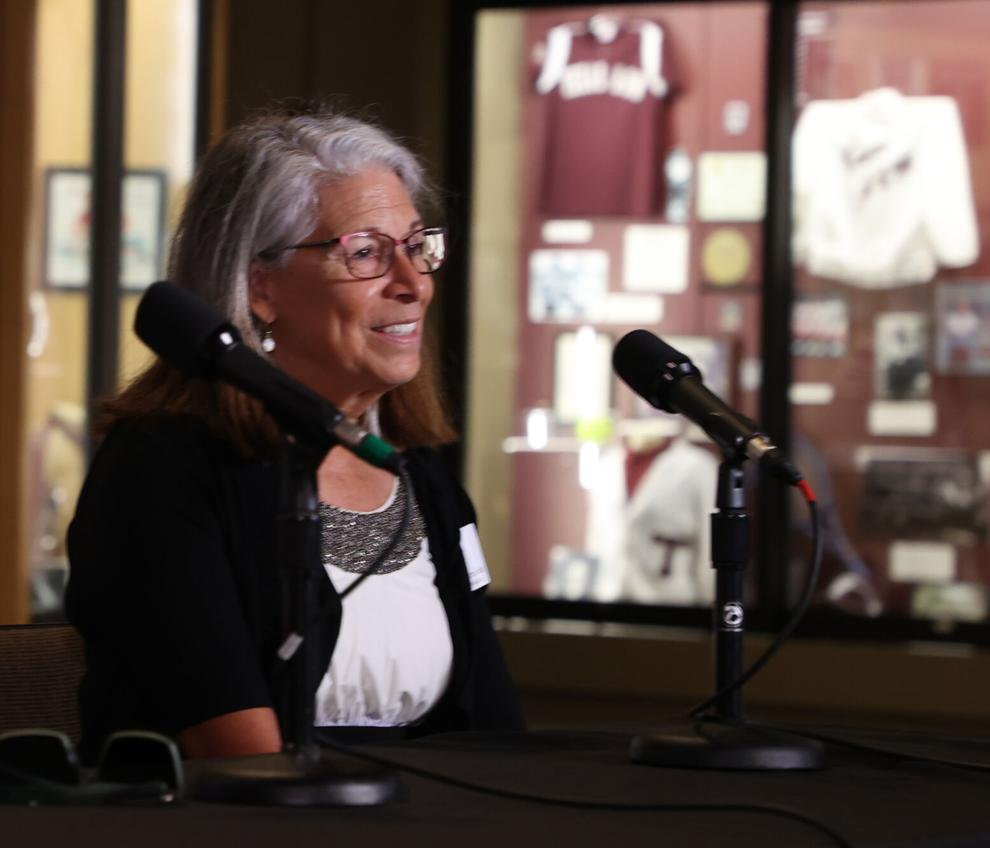 PHOTOS — Texas Sports Hall of Fame induction banquet: Aug. 28, 2021
PHOTOS — Check out the scenes from the Texas Sports Hall of Fame induction banquet on Saturday night.