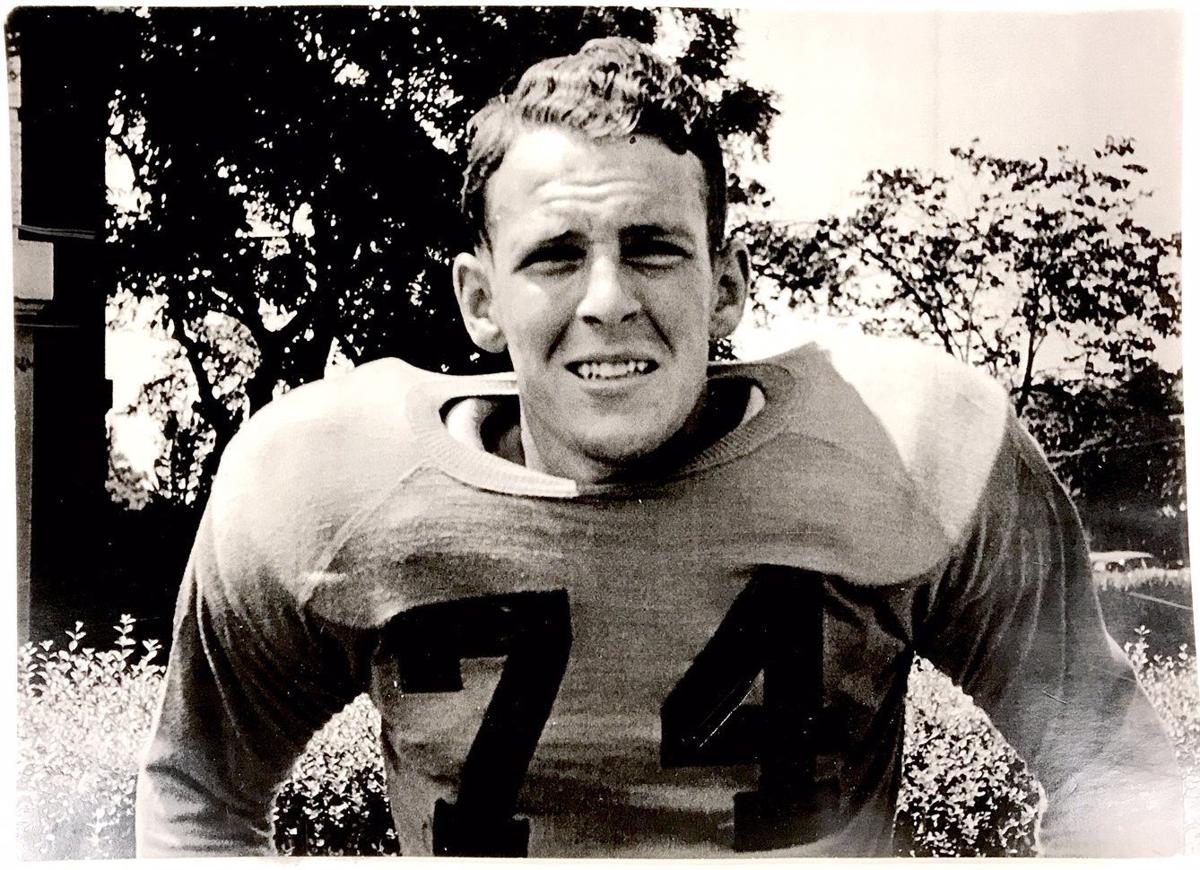 Few people have been more integral to Waco sports history than Ken Casner.
Not only was he an all-state football player for Waco High, he became an All-America defensive lineman for the 1951 Baylor squad that reached the Orange Bowl. He later coached at Waco High, Richfield and Baylor.
On Saturday, Casner will be inducted posthumously into the Texas High School Football Hall of Fame. Before he died in 2009 at age 79, he had already been inducted into the Baylor and Waco Independent School District athletic halls of fame.
"He was very quiet about honors and things, he was very humble," said his daughter Kathy Goodrich. "He was so glad that he could play football and excel because it was a way he got to go to college."
Long before offensive and defensive lines were overtaken by 300-pound behemoths, Casner looked like a giant to many of the players he matched up against in his era. He stood 6-2 and weighed 230 pounds.
"They called him Tank because he was the biggest man on the team," Goodrich said. "If you look at a team picture, he was a head above everyone else. He stayed pretty injury free in high school, probably because he was bigger than every else."
Casner's final season at Waco High was 1947, a year before the Tigers won the state championship. Before Casner's senior year, head coach Bill Dubose took the entire team to a YMCA camp near Valley Mills for a set of grueling preseason workouts. The Waco High players called it "Death Valley."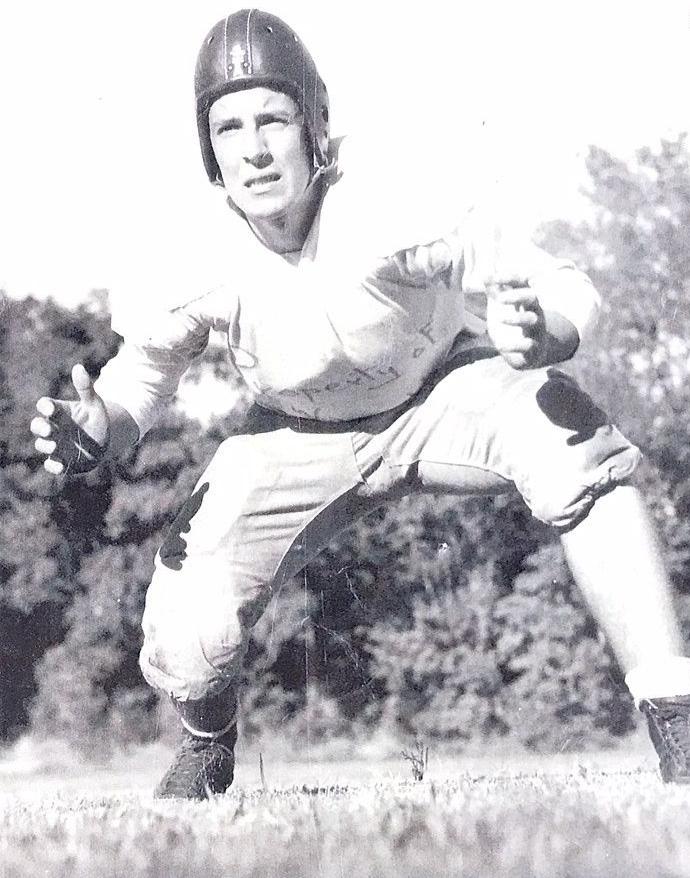 Casner survived and delivered a tremendous senior year that led to a scholarship at Baylor where he developed into a dominant defensive lineman. Flanked on the line by All-American Bill Athey and Gale Galloway at linebacker, Casner helped Baylor's defense emerge as one of the best in the Southwest Conference during his three varsity seasons from 1949-51.
"I told him one time after we played, if we ever go back to war I want you as my wingman," Galloway said. "He's one of the few that could still play today, he and (former Baylor offensive end) Stanley Williams. He was one of the finest gentlemen and most outstanding players I've ever had the privilege to be around."
During Casner's three varsity seasons, the Bears finished 23-7-1 overall and 12-5-1 in the SWC. One of their biggest wins of the 1950 season was a 27-20 decision over Texas A&M on Baylor's homecoming.
Texas A&M's offense was built around All-American Bob Smith, who rushed for a then-SWC record 1,302 yards. When the Bears faced the Aggies that season, they let Smith know how seriously they played defense.
"In 1950, A&M came to Baylor and they had an outstanding fullback named Bob Smith," Galloway said. "The first time he took the ball, he ran 35 or 40 yards for a touchdown. I told Ken and the rest of defensive team that we hadn't seen a guy like this before. The next time, Ken hit him low and I hit him high and broke his nose."
Casner was a force for the 1951 team that finished 8-2-1 and earned a spot in the Orange Bowl where the Bears dropped a 17-14 decision to Georgia Tech.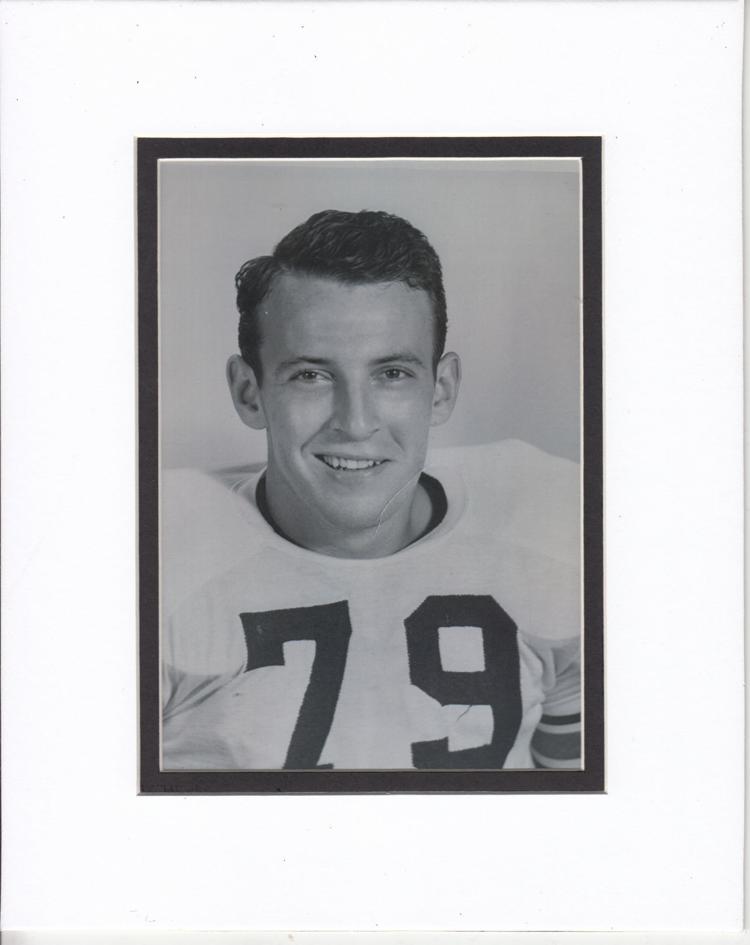 After his college career, Casner was a fourth-round pick by the NFL's Los Angeles Rams. While he was playing for the Rams, he once recalled how movie star Kirk Douglas bought his lunch at the studios of Twentieth Century Fox.
Casner served in the Air Force and then played in the Canadian Football League, where he once played three games in four days as a member of the Saskatchewan Roughriders.
After his playing days were over in 1957, Casner came back home to coach Waco High and Richfield before joining John Bridgers' staff as a defensive coach at Baylor in the mid-1960s.
In the 1970s, he began working as a parole officer in Waco and later became a commissioner for the Texas Board of Pardons and Paroles before retiring in 1991.
Near the end of his life, Goodrich said Casner suffered from dementia, and was asked if he wanted to join a lawsuit by former players against the NFL. He wouldn't even consider it.
"He said 'No, football is the way I got my education,'" Goodrich said. "He told me to throw it away because it was his choice to play football. He was a very smart man and wanted to do well in his life."
To this day, more than 35 years later, the 1983 Daingerfield team is still spoken about with reverential tones in East Texas.
Coahoma, Texas, is a small town of less than a thousand people sitting on Interstate 20, midway between Big Spring and Colorado City. The Dair…
At a recent NFL event in New Jersey, Ken Houston found himself sitting next to his friend "Mean" Joe Greene. Houston was wearing the Pro Footb…
These days, a lot of people like to talk about how hard they work.
When Stephenville won its first two Class 4A state championships in the early 1990s, there wasn't a more versatile player on the field than Ja…
During the 27 years he spent at Fox Sports Southwest, Jon Heidtke helped oversee coverage of all manner of sports, from the NBA to Major Leagu…
Eighteen out of 22. That's the record of Scott Phillips, Texas high school football coach. In 22 years of coaching, he took his teams to the p…
As 34-year-old Adrian Peterson prepares for his 13th NFL season, his nickname "All Day" becomes more and more fitting with each sunrise.
Be the first to know
Get local news delivered to your inbox!