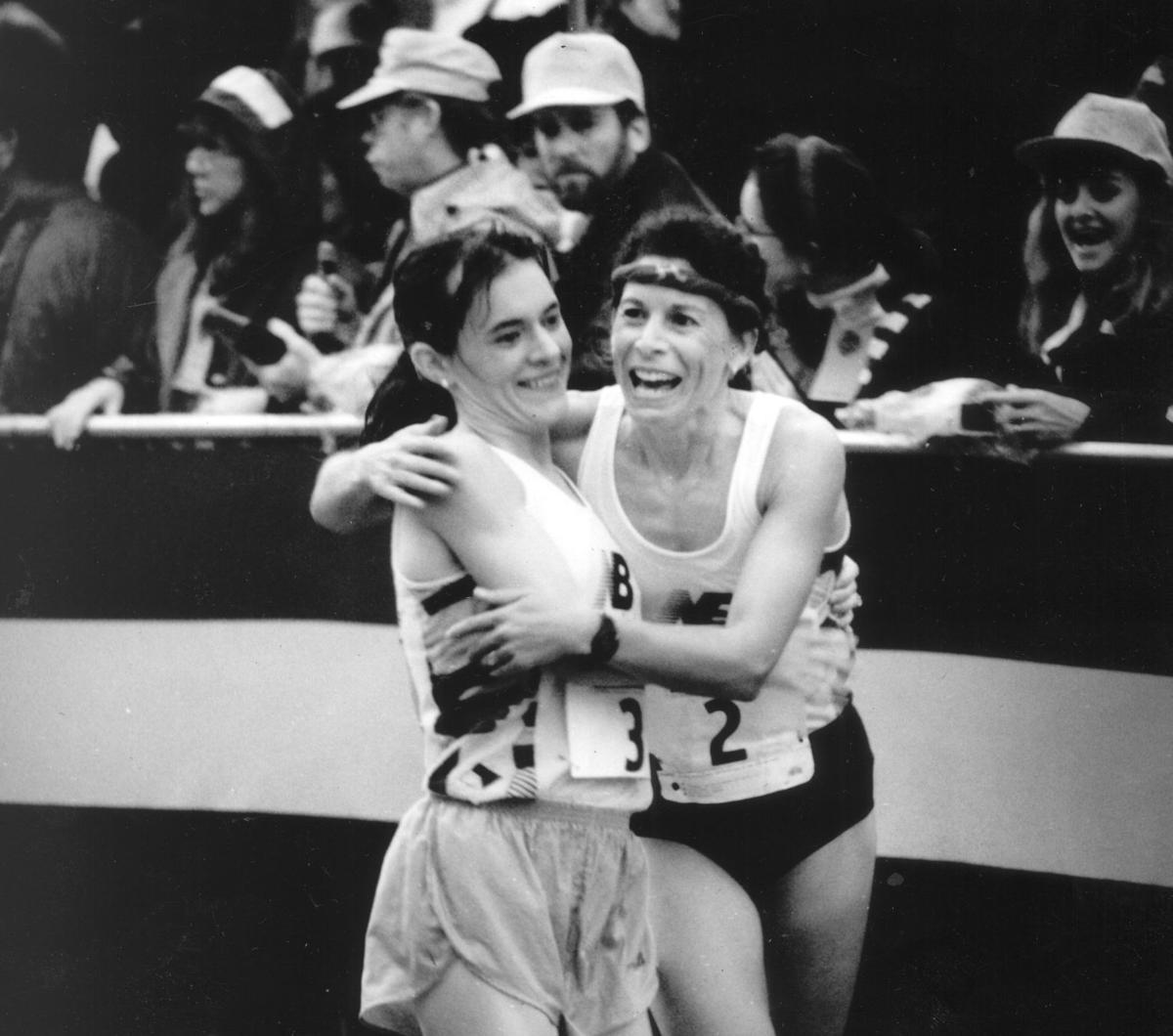 It probably will come as a shock to those in the track and field community, but Francie Larrieu Smith has retired her running shoes. She doesn't run anymore.
Oh, you'd better believe that at 67 years young, Smith still keeps active. She works out in other ways — biking and walking among them. But her knees scream at her when she tries to run, and she admits that she no longer finds the desire to push herself to what she always called "the zone of discomfort."
Lord knows she's earned the right to take a break.
When it comes to long distance running, Francie Larrieu Smith covered the "long" aspect of it and then some. She ran at an elite level for roughly a quarter-century, from the late 1960s to the early 1990s, and qualified for five U.S. Olympic teams. The last three of those Olympic experiences came while she lived and trained in her adopted home of Texas, and now she's reached another, unanticipated finish line of sorts, as a member of the Class of 2020 for the Texas Sports Hall of Fame.
"It was unexpected. Let's put it that way," Smith said, describing the moment when she received the Hall of Fame call. "A Hall of Fame induction is something that you don't expect. It's a nice recognition. It's an honor to be recognized as an athlete when you're growing up and you're performing and competing. You're not thinking about whether or not you're going to be inducted into a Hall of Fame."
Before she was a runner, Francie was a fan. Her older brother Ron — who died in June at age 83 — established himself as one of the country's top distance runners during Francie's childhood. Ron won a pair of national titles in cross country, and competed in the 1964 Olympic Games in the 10,000 meters.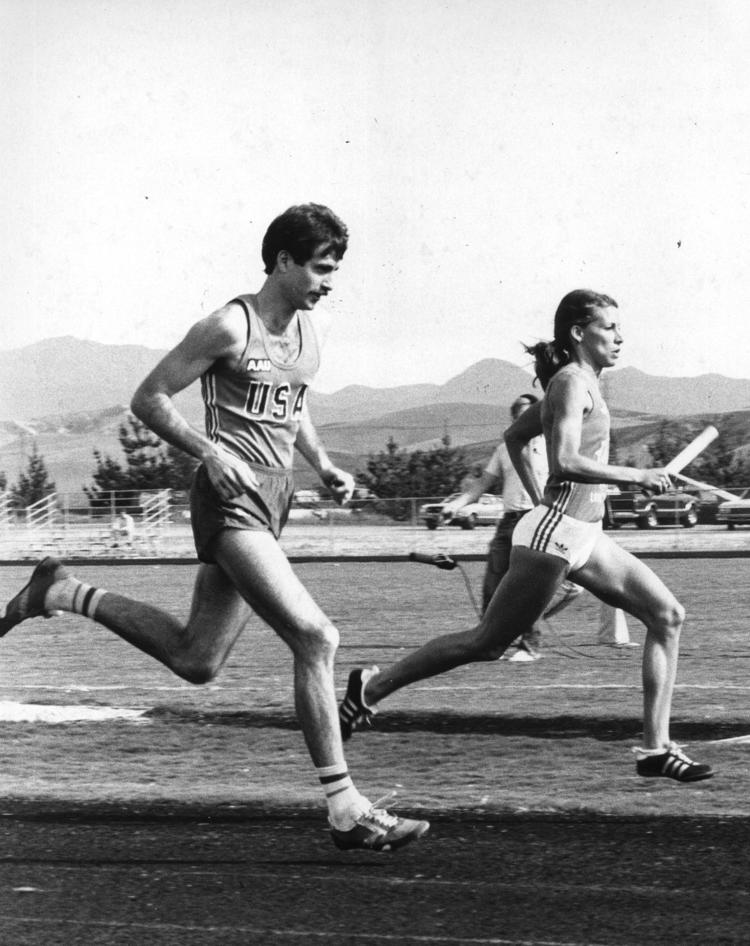 Francie cheered and clapped hard for her brother. But she also took particular interest in the women's races.
"When we were kids we'd go watch him run and I saw girls running. I said, 'Daddy, I want to do that, Mommy, I want to do that,'" Smith said. "I knew I was pretty good at running and that girls could compete, and my brother went to the Olympics. I thought, 'Oh, I want to go to the Olympics.'"
Francie grew up in the San Francisco Bay Area, what is now known as Silicon Valley. She toed the line for her first competitive race at age 13, and before long was dusting girls her age and older.
Of course, this was the 1960s, pre-Title IX. High schools didn't offer girls track and field teams at the time. Francie attended Fremont High School in Sunnyvale, Calif., and briefly enrolled in the girls' sports class. But she had no interest in the three sports the class explored: basketball, swimming and field hockey. "I'm no good at hand-eye (coordination)," Smith said, laughing.
Instead, she ventured out to the track and trained with the boys. Fremont's coach, Preston Doss, had worked with Francie previously, and invited her to work out with Fremont's boys athletes. She even got the chance to run in meets.
"Nobody said boo about it," she said. "I have since gotten wind that there were some conversations within the district about whether they would allow me to run. They did, but I couldn't wear a uniform, that kind of thing. I didn't care about that. All I cared about was going to those (AAU) races on the weekends, where I would race against other girls."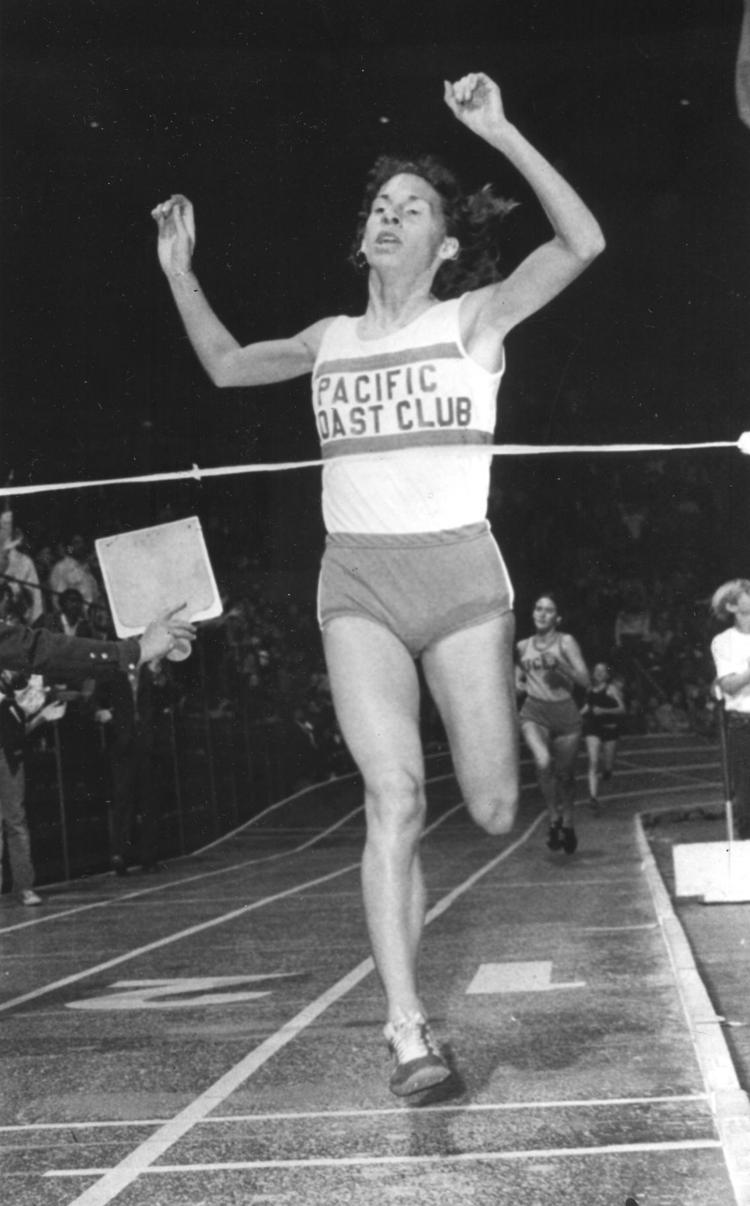 She won more than her share of races. Francie claimed the AAU national title in the 1,500 meters at age 17 in 1970, and would go on to win 22 national titles over her career. Funny thing is, she didn't look the least bit intimidating when she stepped on the track.
"When I started developing a reputation, people would meet me for the first time and they'd say, 'Oh, you're the runner. How come you're so little?'" Smith recalled. "And I'd ask my Dad, 'Daddy, why do they say that?' And he said, 'Because people have a vision of female athletes, and they're Amazon women.' What he meant was big, bulky, muscular. I was just this skinny little thing."
Smith joined the San Jose Cindergals, a girls AAU track and field team in the area. College scholarships were nonexistent for young women at the time, but she still attended Cal State-Long Beach and UCLA.
"I can look back on my career and say that, honestly, it never occurred to me that I lacked opportunity, because I was doing exactly what I wanted to do," she said.
In 1972, Francie seized hold of a dream that she had first voiced as a 12-year-old girl while watching Ron race. She made the U.S. Olympic squad for the Summer Games in Munich, West Germany.
"It was amazing to step on the track in the Opening Ceremonies," Smith said. "Because that was when it really hit home. 'I've done this, I'm here, here I am.'"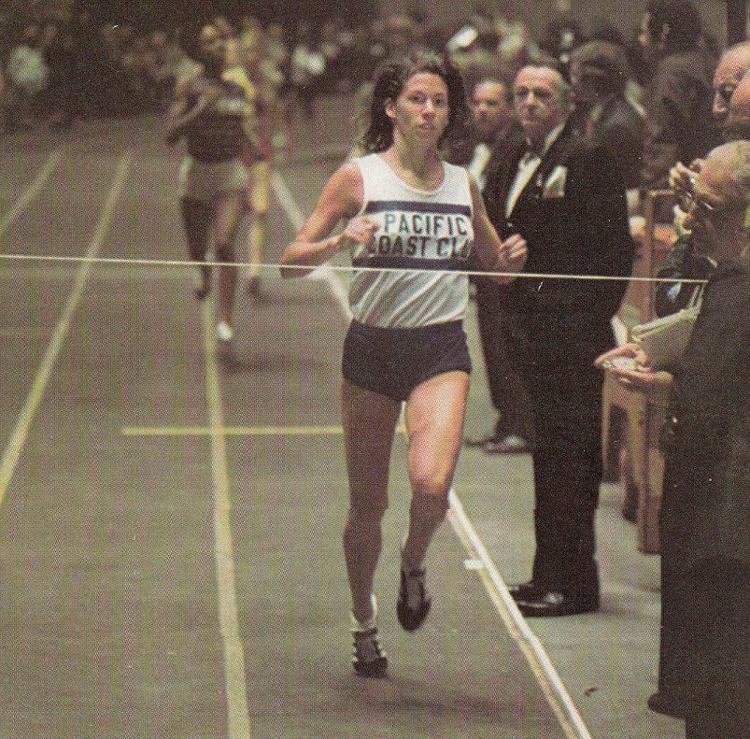 Before those '72 Olympics, the longest distance for a women's race was 800 meters. Francie jumped at the chance to compete in the first-ever Olympic women's 1,500. She made the semifinals, clocking a time of 4:15.26, but fell short of the finals. She's not one to make excuses, but the '72 Summer Games were marred by a terrorist attack where 11 Israeli athletes and coaches were killed. That tragic incident happened in between Francie's preliminary and semifinal races, and she had a hard time getting her mind in the right place to compete. "I just think there was too much distraction for me," she said.
Her running journey was only just beginning, though. In 1975, she became the first U.S. woman to run a sub-4:30 mile indoors, and she later added the same designation outdoors. She added a world record in 1975 when she ran 4:28.5 and over the course of her career she set the American record in the event six different times.
She qualified for the 1976 Olympics in Montreal and again made the U.S. team in 1980. However, the Americans never made it to Moscow, as the United States opted to boycott the Games amidst the Cold War with the then-Soviet Union. "At the time, there's not anything you can do about that," Smith said, pragmatically. "Honestly, I was not having the best year."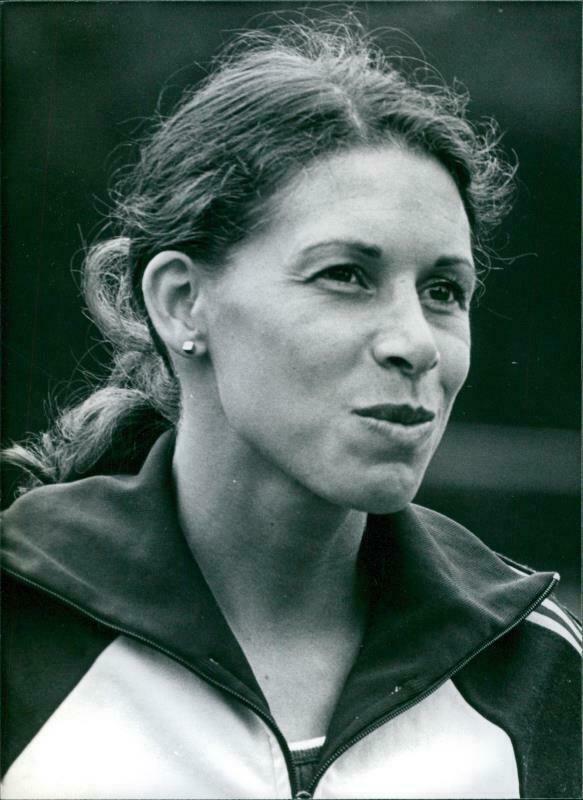 In 1980, Francie also married Jimmy Smith, a professor of kinesiology, and moved to Dallas. She missed out on the 1984 Olympics in Los Angeles — "I totally screwed up, messed up," she said — but redeemed herself four years later by qualifying for her fourth Olympic team for the Seoul Summer Games, this time in the 10,000 meters.
"In '88, that was the first time I walked off the track and knew I had done everything," said Smith, who finished fifth in the Olympic final. "I was disappointed not medaling, but very happy that I had walked off the track for the first time in the Olympic Games knowing that I had given it everything I had and had no excuses."
Smith's ability to bounce between different distances and excel went unmatched. She could bust it whether the race spanned four laps or 40. She competed in the likes of the 1,500, the 3,000, the 10,000 and the marathon over the course of her career. In 1999, Runner's World magazine dubbed her "the most versatile runner of the quarter-century."
"I had a gift," Smith said.
She ran her first marathon in Houston in 1986. She jumped into the world of road racing with both soles, and figured that she would compete in that race when it made its Olympic debut in Seoul. But then the IOC added the 10,000 to the program, and she downshifted.
"It was a conscious decision of mine to switch from road racing, because of marathoning, it had become popular in the U.S.," she said. "I had decided consciously to switch from the track to road racing. Then they added the 10K and I was like, 'Woo-hoo! I love the track. That's my place.'"
By the time the 1992 Olympics rolled around in Barcelona, Smith knew she was reaching the bell lap of her career. She finished third at the Olympic Trials in the marathon — she's the first American woman to run both a sub-4:30 mile and a sub two-and-a-half hour marathon — to make her fifth Olympic team.
Her quest for a medal remained intact. Then she received word of another honor — hey, Francie, we want you to carry the flag.
It was a mind-blowing moment. Each year one athlete is chosen to be the flag bearer for his or her respective country, and in Barcelona, that was Francie for the USA. She called it "probably the greatest honor of my life."
"Our team captains gave me a copy of what they'd written (for the nomination), and it was just a two-paragraph thing, and it compared my career with the evolving development of longer distance running," she said. "How it evolved from being only the 800 to the marathon over the course of my career. It said I was somewhat of a pioneer in that way."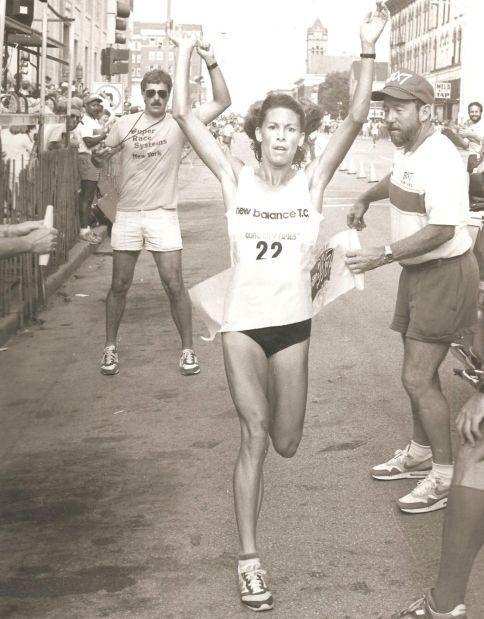 The 1992 Summer Games will forever be remembered as the year of the Dream Team. It was the first time NBA stars like Magic Johnson, Larry Bird and Michael Jordan were allowed to play, and they captured much of the media attention.
Because of the swarms of crowds everywhere they went, the Dream Teamers avoided the Olympic Village. Smith said the other U.S. Olympic Team members didn't know whether they'd even participate in the Opening Ceremonies.
"There at the stadium you'd walk down and it was the length of a straightaway in the tunnel, and as soon as we walked into the tunnel, there (the Dream Team players) all were standing to the side, and the whole team cheered, like, 'Yay! They're walking with us!'" Smith recalled.
She was nervous carrying the flag, but laser focused. Nobody gave her any protocol on how to carry it. She just knew she couldn't drop it for any reason. Even though it was light, that meant she wanted to keep two hands on the flag at all times, just in case a swift wind gust arrived. So when the rest of her U.S. teammates doffed their hats as they passed by the King of Spain, Francie was stuck. She improvised and opted for an "eyes right" military-style salute.
"All I could think of as we were parading down there was, I have to be perfect," she said. "I'm an appendage to the symbol of the American people, and I have to be perfect."
The moment washed over her when an NBC cameraman approached and said, "Smile, you're on American TV!" And she'll never forget when the U.S. team reached the point of the track where the 10K would normally start.
"I looked up into the stands on the turn and I saw all these American flags waving down at me," she said. "And I still get very emotional when I think about that moment. What an incredible, special moment that was."
Smith never reached her lifelong goal of winning an Olympic medal. She finished 12th in the marathon at those '92 Games. But she competed for longer than she ever dreamed possible, and she takes solace in the fact that she always poured out all her energy in whatever race she embarked upon, no matter the distance.
After she stopped running, she needed a new career. For years she had eyed teaching and coaching as an eventual landing spot. But the classroom didn't suit her like the track did. She took a job as the head track and field and cross country coach at Southwestern University in Georgetown in 1999, and spent two decades in that role before retiring in May of 2018.
"It's just so rewarding to work with young people, and it keeps you young," Smith said. "Just having the opportunity to be around them and all the things that they're into with music and whatnot. When I first started coaching, I'd drive a 15-passenger van and these kids in the back would play their music. Listening to them talk, it was really fun."
She doesn't miss it, though. Retirement suits her well. She divorced from Jimmy in 2013, and spends these days working out and attending plays and concerts at Southwestern when she can. Normally she and a friend spend part of each summer in Italy, but COVID-19 altered those plans this year.
Recently, she tackled a new project, attempting to go through some of the old photos and newspaper and magazine clippings from throughout her running career and get them organized. She said that she's not a scrapbook person, but has enjoyed the jogs of memory these images and stories have provided.