The same pandemic-related questions that have bedeviled professional and college sports are front and center for high school administrators ac…
NORMAN, Okla. (AP) — Oklahoma coach Lincoln Riley never imagined having his quarterback run the ball so much.
BELTON — Prosecutors in Texas plan to seek the death penalty for a professional MMA fighter accused in the deaths of two people whose bodies w…
Bill Self stood in a room just off the court in Allen Fieldhouse on Selection Sunday and lamented that the Big 12 managed to squeak only six s…
For the umpteenth time (OK, the ninth in the Tom Brady-Bill Belichick era), the New England Patriots will be playing in the Super Bowl. One ma…
MOBILE, Ala. — The rookie quarterback class of 2018 lived a charmed existence from start to finish. It was heralded at the outset, teams posit…
NEW ORLEANS (AP) — Bevo's pregame strategy was to run right at the Bulldogs.
No. 10 La Vega (5-2, 2-1) at Alvarado (2-7, 0-4)
GROESBECK — Groesbeck's resurgent season continued, as the Goats gored nearby rival Fairfield, 28-7, on a cold, wet Monday night at Goat Stadium.
BREMOND — The Bremond Tigers separated themselves in the third quarter, forcing two turnovers and scoring three times in that frame to pull aw…
MART — The Mart Panthers didn't squint under the glare of Monday Night Football.
Whose star shined brightest on Friday night? Check out the top performances and vote for the Trib players of the week here.
Due to the COVID-19 pandemic, the Baylor men's basketball schedule has been reduced from 31 to 27 games in accordance with NCAA guidelines.
Senior running backs John Lovett and Trestan Ebner are staying on the Baylor football team after reports surfaced Sunday night that they're op…
As the response to the COVID-19 pandemic continues to dictate many facets of life, the upcoming women's college basketball season will adjust …
College basketball thrives on unpredictability.
Perhaps it's COVID-19 disrupting practices or maybe defenses have improved, but Big 12 offenses aren't blowing up the scoreboard like they nor…
AUSTIN — Nobody on the Baylor football team has struggled through more injuries to play than fourth-year sophomore receiver Gavin Holmes.
Maybe this BU team suffers from a split personality disorder, up one week, down the next. Maybe Texas blew Baylor's cover. (Lord knows the Bea…
Allen Samuels Chrysler Dodge Jeep Ram l Waco TX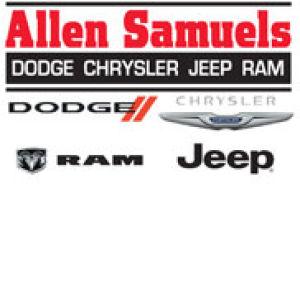 Allen Samuels Chrysler Dodge Jeep Ram l Waco TX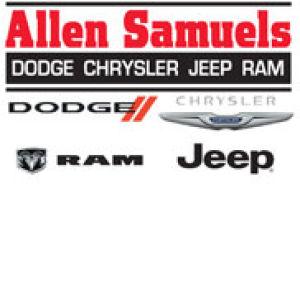 Allen Samuels Chrysler Dodge Jeep Ram l Waco TX
ARLINGTON, Texas (AP) — The Latest on Game 6 of the World Series between the Los Angeles Dodgers and Tampa Bay Rays (all times local):
Follow the latest scores and updates, as the Los Angeles Dodgers face the Tampa Bay Rays in the first game of the World Series.
ARLINGTON, Texas (AP) — Charlie Morton started the day Tuesday not knowing if he will pitch in a Game 7 of the World Series with his Tampa Bay…
ARLINGTON, Texas (AP) — The Los Angeles Dodgers' 6-2 Game 3 win over the Tampa Bay Rays was the least-watched World Series game ever, beating …
ARLINGTON, Texas (AP) — Individual whistles echo during quieter moments, and a single fan with enough persistence can leave an impression with…
A wave of layoffs are sweeping Major League Baseball this offseason because of the pandemic's impact on revenues. The Oakland A's are part of …