MILWAUKEE — Shaka Smart is leaving Texas to coach Marquette.
BATON ROUGE, La. — Khayla Pointer scored seven points in overtime as LSU spoiled No. 7 Texas A&M's bid for the best start in program histo…
The same pandemic-related questions that have bedeviled professional and college sports are front and center for high school administrators ac…
NORMAN, Okla. (AP) — Oklahoma coach Lincoln Riley never imagined having his quarterback run the ball so much.
BELTON — Prosecutors in Texas plan to seek the death penalty for a professional MMA fighter accused in the deaths of two people whose bodies w…
Bill Self stood in a room just off the court in Allen Fieldhouse on Selection Sunday and lamented that the Big 12 managed to squeak only six s…
For the umpteenth time (OK, the ninth in the Tom Brady-Bill Belichick era), the New England Patriots will be playing in the Super Bowl. One ma…
Midway senior Eubin Shim finally let loose a big grin as she walked off the 18th green.
One of the beautiful things about next month's UIL State Track and Field Championships is that it'll involve nothing but finals. Every race, e…
Midway softball coach Jordan Williams said she can see her team getting better as the playoffs approach.
When the wind blew in and scrambled the Class 6A Region 2 boys' golf tournament, Midway junior Brayden Bare held steady.
Police have charged a former Mart High School football player with capital murder in the shooting deaths of two former teammates while they we…
The China Spring baseball team put together an efficient night's work versus Madisonville to start off a busy week.
Duck hunting season has been over and done with for three months in Texas, but try telling that to the Baylor acrobatics and tumbling team.
It's been more than a decade since Lenka Broosova last suited up for Baylor as a player, but she's always been a Bear.
With Tuesday's doubleheader looming against No. 1 Oklahoma, the Baylor softball team knows how important it is to win this weekend's three-gam…
It could be viewed as an existential question, and when Baylor baseball coach Steve Rodriguez was hit with it he paused and patiently consider…
Steve Muench went to college with Todd McShay.
Taylor Ellis blasted a two-run homer as Baylor romped to an 8-0 run-rule win over Sam Houston State in five innings on Wednesday night at Gett…
Even if it had to bend over backwards, Baylor was going to do its part to make sure the National Collegiate Acrobatics and Tumbling Championsh…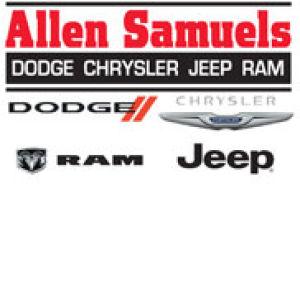 Allen Samuels Chrysler Dodge Jeep Ram l Waco TX
Who are the top running backs in the 2021 NFL Draft? Find out.
A look at what's happening around the majors today:
New York Yankees (7-11, fifth in the AL East) vs. Cleveland Indians (8-9, third in the AL Central)
Washington Nationals (7-9, fifth in the NL East) vs. New York Mets (7-7, second in the NL East)
Cincinnati Reds (9-9, third in the NL Central) vs. St. Louis Cardinals (8-10, fifth in the NL Central)
Seattle Mariners (12-7, second in the AL West) vs. Boston Red Sox (12-8, first in the AL East)
Arizona Diamondbacks (9-10, fourth in the NL West) vs. Atlanta Braves (8-10, third in the NL East)