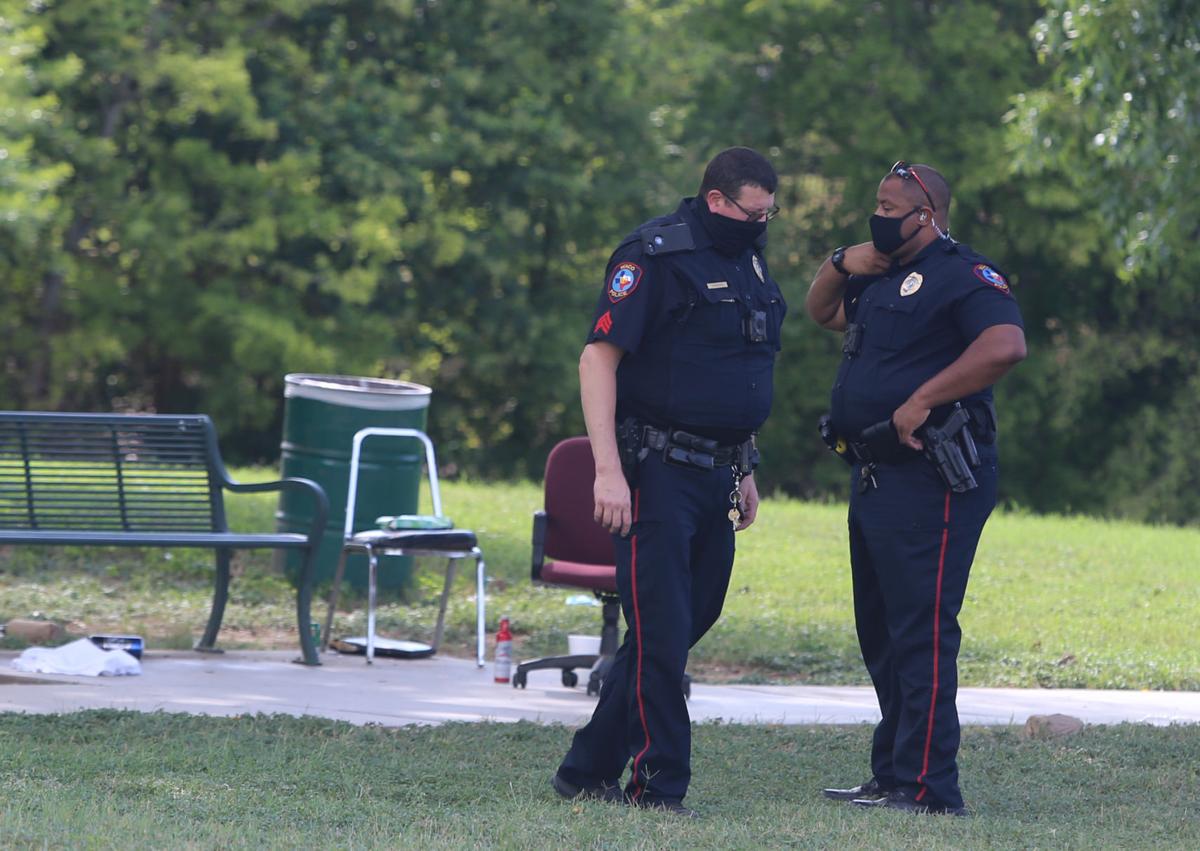 A Waco man was stabbed in the chest and face Friday afternoon before he ran to a nearby convenience store for help, Waco police Sgt. David Conley said.
Police responded to the 600 block of Colcord Avenue at about 3:30 p.m., when the injured man made it to Texas Quick Mart and employees called police, Conley said.
The man told police he was in a fight with an acquaintance at the public space near Barron's Branch apartments and ran to the store after he was stabbed, Conley said.
American Medical Response crews took him to a local hospital, and he was expected to survive, Conley said.
The injured man gave police limited information, and officers canvassed the area but were unable to find a suspect as of late Friday afternoon. The incident remains under investigation, police said.
Shooting arrest
Officials arrested a man Thursday who fired a stolen gun into the air last weekend, injuring a woman who was in bed in a home near Axtell, McLennan County Sheriff Parnell McNamara said.
Members of the U.S. Marshals Service's Lone Star Fugitive Task Force and North Texas Fugitive Task Force found Marcus Lee Broomfield, 18, of Seagoville, southeast of Dallas and arrested him there Thursday evening on a felony aggravated assault with a deadly weapon charge, McNamara said. Broomfield is accused of firing multiple rounds into the air after leaving the BSR water park Saturday, he said.
Deputies responded to a home near Beaver Lake Road and Old Mexia Road after the woman was shot and four rounds hit the house, Capt. Steve January said earlier this week. She was taken to a local hospital with a superficial wound and was expected to recover, January said at the time. He said witnesses identified two vehicles whose occupants fired weapons after leaving the water park, and deputies collected shell casings.
It was unclear Thursday night whether officials were looking for any other suspects, but McNamara said investigators tracked down one of the vehicles and that Broomfield is accused of firing the round that hit the woman. Detectives found the gun believed to have been used in the shooting, and it was stolen, McNamara said.
Broomfield was taken to McLennan County Jail, and he was released Friday on $25,000 bond.
Promotion of prostitution
A man accused of trafficking a woman for sex in at least three states was arrested Thursday at his home after posting an ad for the woman in McLennan County, an arrest affidavit states.
Police in Lubbock arrested Dayshone Lewis Johnson, 27, on a McLennan County warrant charging first-degree felony aggravated promotion of prostitution.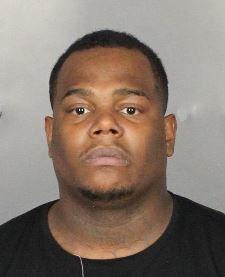 McLennan County Sheriff's Office detectives saw the ad and worked with other law enforcement officials to identify almost 80 similar ads featuring the same two phone numbers posted in Texas, New Mexico and Arizona, according to the affidavit.
Johnson would coordinate meetings for the woman to engage in sex acts in exchange for money and would drive her to the meetings, the affidavit states. Local investigators located the woman featured in the ads and determined the arrangement was consistent with human trafficking, according to the affidavit.
Johnson was taken to McLennan County Jail on Thursday night and remained there Friday with bond listed at $25,000.
Be the first to know
Get local news delivered to your inbox!