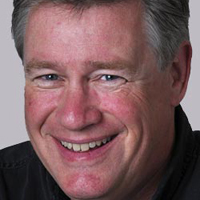 Bill Whitaker
Bio

A Dallas native, Bill Whitaker has worked as a reporter, editor and columnist in Texas journalism since January 1977, including as a popular front-page columnist for the Abilene Reporter-News. He has served as Trib opinion editor since 2009.
Did you feel the earth beneath your feet move when pro-Trump insurrectionists, stirred to violence by the president of the United States and o…
Historians will devote decades to studying and explaining not only real estate tycoon and reality-TV star Donald Trump's stunning 2016 electio…
At one point last month former Trib opinion page colleague Sandra Sanchez — my nominee for hardest-working newswoman in all Texas — completed …
That corrupting allure of political power holds some Christian leaders transfixed, even given the controversy surrounding the character of Donald Trump.
A few years ago, my wife and I moved from West Waco to the engaging, tree-lined bedroom community of Woodway. Most of my neighbors now look li…
As one whose Republican lineage stretches back to Civil War times, who with one exception has a lifetime of voting in Republican primaries (an…
The dozen graduates of the 76th Waco Police Academy, composed of whites, blacks, Hispanics, men and women, not only look a lot like the everyday folks they're serving and protecting in Waco but represent Central Texas' diversity of interests and passions.
This won't surprise anyone, but the National Museum of American History is collecting objects telling how our nation addressed the ongoing pan…
Late summer finds conversation focused on reopening schools safely, Friday night lights in pandemic times and fast-approaching elections. On C…
For all of the life-saving promise of expanding the vote-by-mail option mid-pandemic, Texans shouldn't expect it this fall. For one thing, it'…
View all