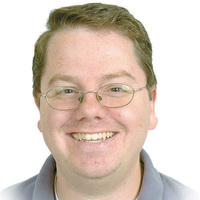 Brice Cherry
Bio

A lifelong rider of the Houston sports bandwagon and a lifelong hater of vegetables, Brice Cherry has been named the Texas AP sportswriter of the year several times during his Trib career, which began in 1998. He has been sports editor since 2012.
In the Biblical book of James, the author tells his audience to consider it joy when they "face trials of many kids, because you know that the…
Anyone who's in the know is well aware that Central Texas is loaded with strong baseball teams and players.
If you enjoyed Friday Night Lights the (actual) TV show, buckle up, it's not going away.
Midway golfer Brayden Bare showed a little bit of what he could do when he won the Class 6A Region II individual title in April at Bear Ridge …
After years crouched in the triple threat position, Clint Zander is going to relax and just do two jobs for a while.
What is better than winning a national championship?
After 18 seasons at TCU, Jim Schlossnagle has accepted the head baseball coach position at Texas A&M.
As they descended the steps of that yellow-dog bus for a practice at the gleaming turf field at Waco ISD's Veterans Stadium earlier this week,…
View all