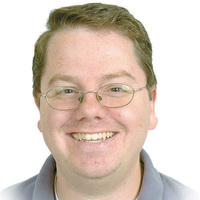 Brice Cherry
Bio

A lifelong rider of the Houston sports bandwagon and a lifelong hater of vegetables, Brice Cherry has been named the Texas AP sportswriter of the year several times during his Trib career, which began in 1998. He has been sports editor since 2012.
Even as the world has changed dramatically in a global pandemic, one constant remains ever true in Crawford, Texas. The Lady Pirates still fea…
Many a high school volleyball team aspires to greatness. More than ever in 2020, teams in Texas find themselves in a state of gratefulness.
Waco Independent School District is rolling out a $407,000 welcome mat, and should have it completed soon.
If you think it's impossible to measure a person's gift of hospitality, you don't know Jack.
Here in this grand land we know as the Lone Star State, we are blessed with an abundance of sports Halls of Fame, which you can find in every nook and cranny of Texas.
Even in a global pandemic, dreams can come true.
Gatesville's football home has gotten a face-lift and a name change for the 2020 season.
If you were a kid in the 1970s and 80s, like me, you had an overinflated fear of the dangers of quicksand. Every other TV show, some character…
Eubin Shim is one to watch.
Life never really stops jabbing.
View all