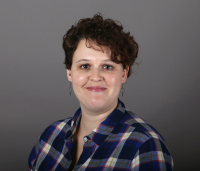 Brooke Crum
Bio

Brooke Crum joined the Tribune-Herald as the education reporter in January 2019. She has worked for the Springfield News-Leader in Missouri, Abilene Reporter-News, Beaumont Enterprise and the Port Arthur News. Crum graduated from TCU in Fort Worth.

Home town

Dallas, Texas
Another McLennan County resident has died from COVID-19 complications, bringing the local death toll to 65, the Waco-McLennan County Public He…
More than half of all McLennan County public school districts will reopen their campuses to students this month, with the majority of their students planning to return to the classroom, contrary to the recommendation of the local health authority to delay in-person classes until next month.
As McLennan County announced two more deaths attributed to COVID-19 Wednesday, local health officials encouraged households with family members more susceptible to the disease to keep their students at home until the spread of the coronavirus slows down locally.
McLennan County surpassed 50 deaths attributed to the coronavirus on Monday, with three new deaths reported, while another 135 people tested p…
Some of the largest McLennan County school districts appear willing to heed the advice of the local health authority by postponing the first d…
"It's been like trying to pilot an ocean liner with the turn radius of a jetski," board member Pam Watts said.
Two more McLennan County residents have died from COVID-19 complications, bringing the local death toll to 44, the Waco-McLennan County Public…
Three more McLennan County residents have died from COVID-19 complications, including one who lived in a long-term care facility, bringing the…
The McLennan County health authority rescinded an order Tuesday for school districts to delay the start of in-person activities, while urging …
Waco Independent School District students will start school three weeks later than normal, on Sept. 8, after the board of trustees voted 6-1 o…
View all