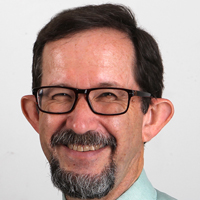 Carl Hoover
Bio

Carl Hoover has covered Waco arts and entertainment, and more, for the Tribune-Herald since 1987.
How the pandemic has upended their lives: a defense attorney, a home health worker, a performing musician, a middle school teacher, a stylist and a single retiree.
Axtell resident Michael Saldana, 33, is a Texas country singer and guitarist, who performs frequently at Central Texas venues and heads the ba…
Texas country singer Curtis Grimes isn't one to dwell on the dark side of life, which may be one reason his music does well on the radio and online.
Performing duo Taylor and Blake Powell have played before thousands of fans in mega-venues such as Minute Maid Park in Houston, Petco Park in …
The collegiate path may become a little smoother for beginning Hispanic McLennan Community College students thanks to a five-year, $3 million …
View all