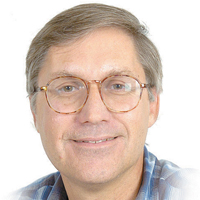 John Werner
Bio

Sportswriter at the Tribune-Herald since 1982. When days free up in the summers, I head to the mountains, the desert, rivers & lakes. Places where God's grandeur overwhelms you. Places best explored by foot, all day and sometimes for several days.
Baylor athletics reported one new positive COVID-19 case during the past week.
Following their season-opening 47-14 mauling of Kansas, the Baylor players presented Dave Aranda with the game ball to recognize his successfu…
Baylor had been patient and perhaps a little envious of other college football teams that had tightroped the COVID-19 threat and played their games.
Baylor senior running back Trestan Ebner enjoyed a big night as he scored four touchdowns while becoming the first player in school history to…
After COVID-19 stopped three attempts to play a season opener, Baylor finally got on the field against a team it feels quite confident against…
Kristin Hoppa's text appeared on my phone about 4:30 p.m. Wednesday asking if the Baylor-Kansas football game was still on for Saturday.
In an interesting plot twist, Dave Aranda's head coaching debut at Baylor will be against Les Miles, who hired him at LSU in 2016.
Baylor offense vs. Kansas defense
It took Waco High nine games to record its first win in 2019.
They know their college football careers are only a small window in their lives, so every game is precious.
View all