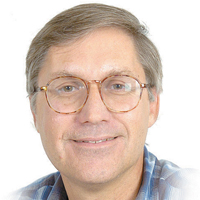 John Werner
Bio

Sportswriter at the Tribune-Herald since 1982. When days free up in the summers, I head to the mountains, the desert, rivers & lakes. Places where God's grandeur overwhelms you. Places best explored by foot, all day and sometimes for several days.
With Baylor controlling the ball, goalkeeper Jennifer Wandt wasn't in the middle of much action throughout the first 90 minutes of Sunday's re…
The Ironman is regarded as the most challenging race in the world, so Mark Saroni believes it's counter productive to put too much pressure on…
Before Baylor soccer coach Paul Jobson could even get the question out of his mouth, goalkeeper Jennifer Wandt already had her answer.
CRAWFORD — Luke Torbert has earned a reputation as a heady quarterback and a gifted safety. But a receiver?
Attention all coaches, players and fans: Drop everything you're doing. You're on high alert because LSU is looking for a football coach.
After losing four starters from the 2021 national championship team, Baylor is ranked No. 8 in the Associated Press preseason men's basketball poll.
There is nothing Baylor coach Dave Aranda likes to see more than complementary football.
Baylor's pregame welcome to future Big 12 member BYU was gracious and sincere.
By pounding its way past 19th-ranked BYU on homecoming, 38-24, on Saturday at McLane Stadium, the Baylor Bears assured that they could enter t…
View all