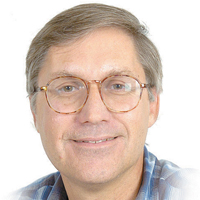 John Werner
Bio

Sportswriter at the Tribune-Herald since 1982. When days free up in the summers, I head to the mountains, the desert, rivers & lakes. Places where God's grandeur overwhelms you. Places best explored by foot, all day and sometimes for several days.
All-America kick returner Trestan Ebner knew the electrifying moment was bound to come.
All that hype about Stephenville quarterback Ryder Lambert isn't just empty words: He's a major talent. Lambert threw for 206 yards and four touchdowns and flashed his speed by running for 148 yards and a score to lead the No. 5 Yellow Jackets to a 44-12 win over Connally on Friday night.
One of Baylor's biggest goals coming into the season was to improve offensive line play, and thus far the big guys up front have exceeded expectations. 
Iowa State is extremely physical, experienced and confident coming off one of the best seasons in school history that ended with a commanding …
Xavier Newman-Johnson didn't have to do much soul searching last December before he announced he would return to Baylor for his fifth season.
A big, physical Iowa State team will be the Bears' first real test of the season, kicking off a tough stretch that includes OSU on the road followed by home games against WVU and BYU.
Joshua Ojianwuna, a top international prospect in the 2022 class, committed to Baylor on Wednesday night.
There's not much question Baylor has significantly improved since Dave Aranda's 2020 debut squad finished 2-7.
The Baylor-San Francisco soccer game was stopped due to excessive heat with 19 minutes remaining with the score tied 1-1 on Sunday afternoon a…
Baylor coach Dave Aranda's first two seasons have one commonality: The Bears opened the Big 12 by pummeling Kansas.
View all