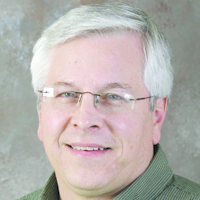 Ken Sury
Bio

Editor for Waco Today magazine and community editor at the Waco Tribune-Herald. Ken has been with the Trib since 1998.
Scott Drew came to Baylor University in 2003 telling fans that he took the head coaching job at the scandal-rocked program because he believed…
For more than 30 years the Central Texas Chapter of the Association of Fundraising Professionals (AFP) has annually honored outstanding indivi…
Call it "ho, ho, hopeful."
"We're not just talking about golf; we're talking about life. ... We feel led to get together, share the gospel and build relationships."
Some answers, though, might be found in the stars.
COLLEGE STATION — Mississippi State peppered Texas A&M's defense through the air and a safety was the final salt in the wound as the Bulld…
It's a place they can enjoy with their dogs, surrounded by vintage charm.
With its large swath of dark green turf, wooden lounge chairs and orange picnic tables beneath a covered pavilion, it looks a bit like an oasis.
The Progressive Farmer magazine. I hadn't thought about that publication in decades, but it returned to the front of my mind recently.
Heading into the fall the world is trying to approach something in the realm of normal life again. That includes the entertainment many of us enjoy.
View all