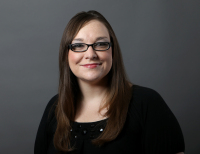 Kristin Hoppa
Bio

Kristin Hoppa has been covering public safety and breaking news for the Tribune-Herald since January 2016. She worked in Northwest Missouri covering crime-related issues before her move to Central Texas. She is a University of Kansas graduate.
A Bellmead man was arrested at his home Wednesday after police believe he raped a woman late that afternoon, an arrest affidavit states.
Robinson police are searching for a man who robbed a convenience store at gunpoint early Thursday morning before fleeing the area, Robinson po…
A 33-year-old man reported missing in Waco was found safe Thursday afternoon in Austin.
A third man accused of sex crimes against two teenagers in Hewitt was arrested Wednesday, arrest affidavits state.
Lorena police arrested a man Wednesday morning who had run away from a traffic stop the night before, taking with him a bag that was later fou…
A Waco man was arrested Tuesday on charges he sexually abused a girl in November 2018, an arrest affidavit states.
A 30-year-old cyclist suffered life-threatening injuries after he was struck by a pickup near New Road and Franklin Avenue late Wednesday morn…
Waco police were searching Wednesday for a motorist who they say drove away from a three-vehicle crash Tuesday that killed a man at New Road a…
Waco city leaders who fired Brenda Gray as public health director last month cited a series of leadership failures during this year's COVID-19…
A man whose 2018 bestiality case has remained pending more than a year since he entered a guilty plea was arrested Monday, accused of molestin…
View all