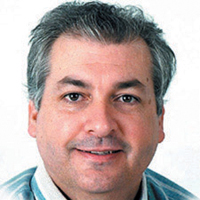 Mike Copeland
Bio

Mike Copeland is Waco native who attended Baylor University and joined the Tribune-Herald in 1978. He's been covering local business since 1992.
The Pilgrim's poultry plant in Waco now carries the union label.
Convenience stores are getting more plentiful in Greater Waco, with QuikTrip opening its first area store at New Road and I-35 while planning …
The Pilgrim's poultry plant in Waco became a polling place Wednesday, employees voting up or down on unionizing the plant.
A family-owned tire company in Mississippi will spend more than $17 million to build a distribution center in Waco, and city and McLennan Coun…
If help-wanted signs weren't appearing everywhere and SpaceX and Amazon weren't promising more than a thousand new jobs between them, news the…
Leah Stewart took a chapter from Noah's experience with water when she chose a name for her downtown restaurant in 2003.
Greater Waco is filling up, and local homebuilders say they are sawing and caulking as fast as they can amid labor shortages, high materials p…
Gracing the cover of June's Texas CEO Magazine are two Waco leaders who talk about downtown, Magnolia Market, Amazon, Topgolf, February's ice …
Still glowing from news SpaceX will build a second rocket-related facility in its industrial park, McGregor reportedly is in the running as a …
Encompass Health has opened its 141st rehabilitation hospital in the United States here in Greater Waco, and officials hosting ceremonies Tues…
View all