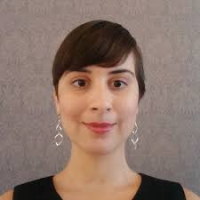 Rhiannon Saegert
Bio

Rhiannon Saegert is a graduate of the University of North Texas who formerly worked at The Ardmoreite in Ardmore, Okla., the Denton Record-Chronicle and Eater magazine.
The McGregor Mirror printed its final newspaper earlier this month, leaving another town without coverage that reflects the community.
A $42.8 million project to turn the Grand Karem Shrine Building downtown into a hotel got the nod Thursday for a $5.5 million TIF grant.
Magnolia and a business partner are asking for a $6 million Waco Tax Increment Financing Zone grant to support their $42.8 million redevelopment of the Grand Karem Shrine Building at 701 Washington Ave.
Waco's share of a $1.9 trillion federal COVID-19 relief package will go toward affordable housing efforts, home repair, grants for small busin…
After a long rebuilding process, a neon sign paying homage to the movie theater that once stood on North 25th Street will be installed Tuesday.
Successfully making the case that someone should get the COVID-19 vaccine despite their misgivings will not happen without time, genuine care …
Gov. Greg Abbott's new order against COVID-19 vaccine mandates comes almost two weeks after deadlines passed for Baylor Scott & White Hill…
It's hoped that a new $6 million plaza and walkway designed for events and parades along Bridge Street in East Waco will draw businesses and people to an area that was once a hub of activity.
City workers have disposed of old tires and cleaned up overgrown vegetation at the closed Lions Park Kiddieland, but city officials say it wil…
A new Tax Increment Financing zone covering large swaths of the city, locking in options for a chunk of property tax revenue, could be impleme…
View all