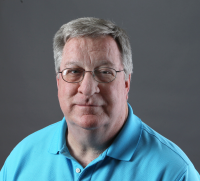 Tommy Witherspoon
Bio

Staff writer at the Waco Tribune-Herald covering courts and criminal justice. Follow me on Twitter @TSpoonFeed.
A Central Texas businessman who officials say tried to push and kick open the barricaded doors to House Speaker Nancy Pelosi's office during a…
A parolee who deputies say was in possession of 290 grams of methamphetamine was indicted Thursday on enhanced first-degree felony charges.
Authorities are aware of Grider's reported involvement in the riot, said Michelle Lee, public affairs officer for the FBI office in San Antonio. However, Lee said Department of Justice and FBI policy precludes her from commenting on "who might be charged, or under investigation, in an ongoing matter."
A weekend spike in COVID-19 cases has forced a 10-day lockdown at the McLennan County Jail, which will cause a ripple effect that further stal…
Election 2020 analysis: McLennan County sees shifts in suburbs, Hispanic neighborhoods
Lisa Hill talked to her grandparents every day. She and her husband, Jerry, checked in on them regularly to see how the feeble, elderly couple…
A woman who alleges she was raped at a Baylor University fraternity party in 2016 at an off-campus house known as the "Phi Delt Ranch" has set…
More than 1,000 Masons from across Texas are on their way to Waco for an annual meeting of the Masonic Grand Lodge of Texas in what is expecte…
Waco's state legislators will return to session Tuesday in an environment of uncertainty caused by the ongoing pandemic, COVID-related budget …
Limestone County District Attorney Roy DeFriend does not necessarily believe in coincidences but said he was pleased when the Texas Board of P…
View all