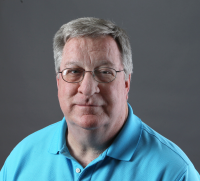 Tommy Witherspoon
Bio

Staff writer at the Waco Tribune-Herald covering courts and criminal justice. Follow me on Twitter @TSpoonFeed.
Last month's record winter storm delayed the move by a few days, but Texas Department of Transportation officials will continue the four-year,…
While the government promises to increase the availability of COVID-19 vaccines statewide as production ramps up, local health officials say t…
A McLennan County grand jury issued more than 200 felony indictments Thursday, including two in separate Waco murder cases.
A parolee from a state juvenile lockup who cut off his ankle monitor less than 24 hours before police say he was involved in a capital murder …
A Waco federal court jury awarded $2.175 billion Tuesday to a California-based company in its dispute with tech giant Intel in what is thought…
"When we are not closed because of COVID or a 100-year blizzard, we are holding court every day," West said.
Jury trials, however, remain on hold.
The wife of a Hewitt truck driver who has been in a coma for a month since his car was hit by a suspected drunken driver has filed a dramshop …
An attorney who investigated complaints against former Waco Convention Center and Waco Convention and Visitors Bureau Director Todd Bertka rec…
Todd Bertka, director of the Waco Convention Center and Waco Convention and Visitors Bureau, has resigned his position after two years on the job.
At least 80 students in the Texas State Technical College Electrical Lineworker Technology program got some real-life work experience during t…
View all