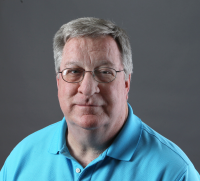 Tommy Witherspoon
Bio

Staff writer at the Waco Tribune-Herald covering courts and criminal justice. Follow me on Twitter @TSpoonFeed.
A Waco couple is suing a local dental practice, alleging officials induced them to extract their teeth to have implants, falsified credit appl…
Ramiro Rubi Ibarra, who has spent 23 years on Texas death row for sexually assaulting and strangling a teenage girl in Waco in 1987, is closer…
Federal authorities have scheduled an execution date for a former Killeen gang member who was sentenced to death 20 years ago in the carjackin…
Life had not been particularly kind to Eddie Estrada, even before he lost his $13-an-hour masonry job in March as the novel coronavirus starte…
The former head basketball coach at Bosqueville High School, who resigned in 2016 after allegations of improper conduct with a student, was pl…
The widow of a worker at Versalift Southwest's plant in Waco who was killed in a work-related incident in May is suing the company's parent co…
Frankie Gonzalez, the toddler whose body was found June 2 in a trash bin, died from homicidal violence including blunt force injuries, accordi…
City of Waco officials and Waco and Midway schools, who had considered holding separate elections in November, have decided instead to contrac…
Every time it rained, he listened for the frightening, tell-tale sounds of another car hydroplaning and skidding off of "Dead Man's Curve."
A Waco man who police say shot and killed another man and injured two other people in May was indicted Thursday.
View all