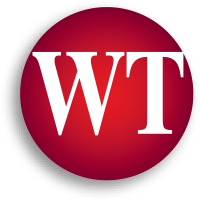 Waco Tribune-Herald
Bio

The Tribune-Herald is your source for in-depth reporting, breaking news and great photos by the most experienced journalists in Central Texas. Named the 2018 Texas AP Newspaper of the Year. Got a news tip? Email news@wacotrib.com or call 757-5757.

Home town

Waco
A 46th McLennan County resident has died because of COVID-19, the Waco-McLennan County Public Health District reported Saturday.
Waco Ale Co. on Austin Avenue hosted a meeting Friday of other local businesses devastated by COVID-19 restrictions.
Local health authorities reported 63 new COVID-19 cases Friday in McLennan County as the death of an 81-year-old Black man attributed to the d…
The Waco-McLennan County Public Health District reported 103 new cases of COVID-19 Tuesday, along with the 25th McLennan County resident to di…
The Texas Department of Transportation will begin a pedestrian infrastructure improvement project along Hewitt Drive on Monday. The span of th…
The city of Waco implemented changes to its brush pick-up policy in March. Residents are allowed one brush pile pick-up approximately twice a …
Three quarters of the people who have died locally have been either Black or Hispanic, while Black people make up 14.8% of the county's population and Hispanic people make up 27%, according to Census Bureau estimates.
McLennan County residents will head to the polls Tuesday to choose local, state and federal candidates in Democratic and Republic primary runo…
Local health officials said they are ramping up testing and tracing as McLennan County's COVID-19 case numbers passed the 2,000 mark Tuesday.
Two more McLennan County residents have died because of COVID-19, bringing the total to 11, local officials announced Saturday.
View all