With a French cottage aesthetic, the custom-built "Chateau Peper" in Crawford is a testament to the skills of the people who built it.
Third-generation Waco resident Jennifer Snyder describes herself as "tidy." It makes sense that her company, Neat as a Pin, reflects her perso…
Pride runs deep in Ralph Joseph "R.J." Salinas, along with a healthy dose of dedication to his business, his employees and satisfied customers…
When you enjoy a meal at World Cup Café you are part of something much bigger than meets the eye: It's part of Mission Waco Mission World, whi…
A day trip or weekend jaunt on scenic Highway 77 offers a direct route to a couple of small towns worth visiting just two hours south of Waco.
"We made a commitment to being in-person," the Vanguard chief said — and navigating the COVID-19 pandemic has been its own special achievement.
The latest happenings around the area, expertly rounded up by Julie Campbell-Carlson.
See what's coming up around the area in the coming month or so.
The truth is, Spam has a loyal following. It has inspired great art and high-brow poetry.
Successful people often get asked about their "secret" for balance in life. Depending on who you ask, you may get radically different answers.
From Mr. Rogers to mindfulness, motherhood and mystery, you can find a great new book with these local recommendations.
Wowza — that winter storm! Mature grapes can actually withstand temperatures of minus-20 degrees, which is much colder than the temperatures w…
Spring fever has indeed infected everyone. It is easy to become overwhelmed and not know where to begin to make the garden paradise a reality,…
This may be the first year that I'm really thinking about how we treat our planet.
"The beauty of life, its tragedy, its shortness, my privilege at seeing it, and my own stupidity at taking even a day of it for granted."
Gerda McGregor, owner of the family-run Kindler's Gem Jewelers, may not have thought of herself as a future U.S. citizen and, much less, an Am…
Leah Cox may be the new owner of Kelly, Realtors, but a name change for the company was never a consideration.
Among the choices of used car lots along Franklin Avenue you may have seen Giles Motors.
Champions Salon and Barber knows how to cater to its clients.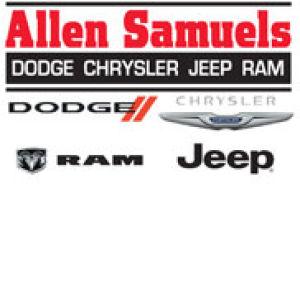 Allen Samuels Chrysler Dodge Jeep Ram l Waco TX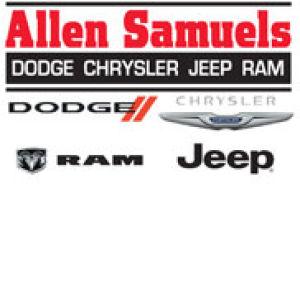 Allen Samuels Chrysler Dodge Jeep Ram l Waco TX
Brothers Dr. Taylor Starr and Dr. Martin Starr miss having their father alongside them in the Starr General Dentistry offices.
Dairy farmers' connection to days gone by when fresh ice cold milk was delivered to the home is timeless.
Sironia Uptown Café has the recipe for a great lunchtime venue: a variety of chef-prepared meals, a collection of specialty shops under one ro…
After 18 years n the job, Tom Pearson is pleased to be a part of the work of The Arc, which provides opportunities, care and support for those…
The latest happenings around the area, expertly rounded up by Julie Campbell-Carlson.
More than 180 years after his death, the mention of Jim Bowie still stirs the imagination of admirers around the world. But he was more than j…