Keeping exercise clientele healthy has been about much more than providing a treadmill or weight equipment during the era of COVID-19.
She is known as Wacofitchick per her Instagram account, but more to the point she is fit because she eats right and stays healthy.
Some people grudgingly make the effort to exercise. Others are like Brian Bays, who starts his day early with a workout and uses it as a sprin…
As a gastroenterologist at Waco Gastroenterology Associates, I was recently touched by the death of Chadwick Boseman, star of the movie "Black…
Lead culinary arts instructor Michele Brown is not only the recent recipient of a prestigious national award, but she is a mentor to her stude…
Let's see, what should you pick up for supper tonight? Burgers? No. Tex-Mex? Nah. Pizza, fried chicken, Asian? Just had that last week.
College students will return to school in January, and some local students will travel far afield to get back their universities. Because of t…
History knows Stephen F. Austin as one of the great heroes of Texas history. So often in life, a twist of fate or one simple decision can push…
See what's coming up around the area in the coming month or so.
If you have ever ordered anything from a seed catalog in the past, you will soon find yourself inundated by a tidal wave of brand-new enticing…
Did you know that most New Year's resolutions fail? It's not because people are lazy, unmotivated or incapable of change. It may not even be t…
Embarrassingly, before I began "research" for this article, all I knew about Morocco came from "Casablanca," a certain 1943 movie starring Ing…
There is a fine pedigree behind the famous name for what Americans think of as cooking wine, and there are far better Marsalas than what we ty…
If there's ever been an occasion that replacing the calendar on your wall or desk feels like a truly significant event, this is the one.
Like most restaurants and small businesses, we got along as best we could, which is to say, it was awful. We got some Big Government assistanc…
"Hopes and dreams are easier to see as a reality when our visions are encouraged by others."
Christmas time finally rolled around. We were about to say goodbye to 2020, and no one — absolutely no one — wanted an extension.
Here we are, going into the final month of 2020 with most of us feeling worn out by this world.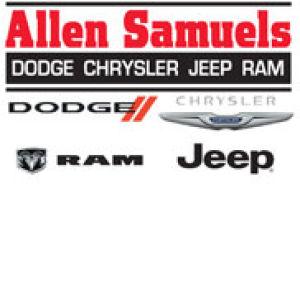 Allen Samuels Chrysler Dodge Jeep Ram l Waco TX
Go big or go home. Sarah Goodnight took that mantra to heart when she competed in the No Business 100-miler in October in Big South Fork State…
Our recollections of Santa Claus likely revolve around taking pictures with him at the mall, writing a letter to the North Pole and requesting…
Not everyone is destined to win all the races they race or the fights that they fight. And on some special select occasions, some of those dar…
Bangkok Royal has been serving Thai food in Waco for more than 20 years as owners Victor and Sue Anantasomboon bring the flavors of their home…
When I'm searching for a new wine, I want to hear the story of what's inside the bottle. Just as every picture tells a story, so does every bo…
Cruise southwest beyond Woodway on Chapel Road and you will pass serene farmhouses and the occasional horse grazing in a peaceful pasture. If …