The city's most iconic landmark crosses the Brazos River with a main span of 475 feet.
Opened in 1870, it was the first major suspension bridge in Texas and enabled stagecoaches and cattle to cross the often treacherous Brazos without incident. It was a huge boon to commerce for Waco.
By 1971, the bridge had seen more than 100 years of traffic, from cattle and stagecoaches initially to cars and trucks. The state historical committee decided that it was time to be retired and it now is limited to foot traffic, but it is often the finish line for marathons and other races in Waco.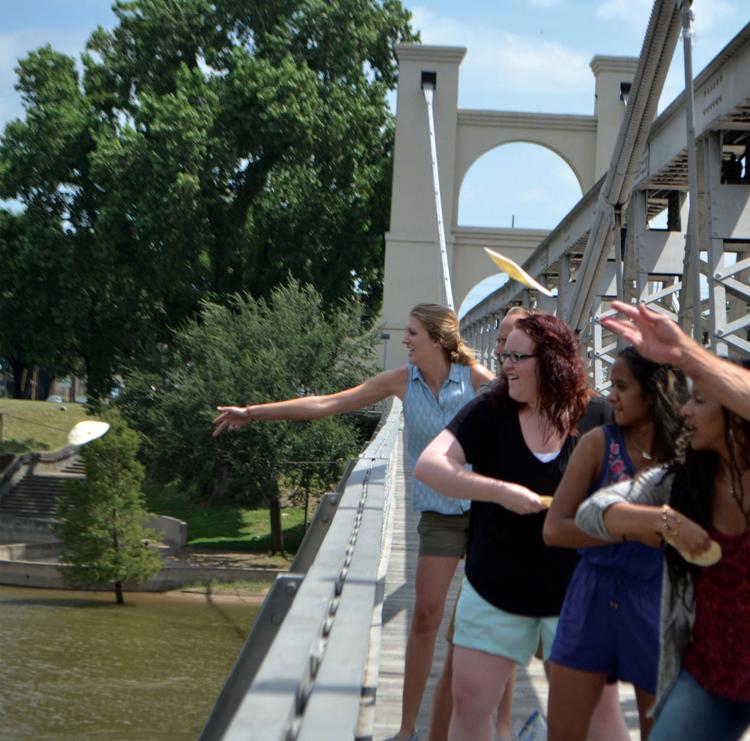 It is on the National Register of Historic Places and is a popular location to take photos for weddings and proms, as well as tossing tortillas, trying to get them to land on a nearby concrete platform. Tortillas that miss the mark and land in the water are happily and quickly consumed by ducks.
The bridge connects Indian Spring Park, which hosts numerous community events, with Martin Luther King Jr. Park.
In 2008, the first pieces of the "Branding the Brazos" sculptures debuted next to the bridge. The Chisholm Trail sculptures include an oversized, bronze trail boss driving longhorns on their way to crossing the Brazos.
The Waco Riverwalk includes approximately seven miles of a lighted trail that loops along both banks of the Brazos. It stretches from Baylor University to Cameron Park and passes underneath the bridge.
Be the first to know
Get local news delivered to your inbox!