The success of Balcones Distilling is enough to make your head spin ... and that's not its award-winning whisky talking.
Earlier this year, the whisky maker opened its new 65,000-square-foot, nearly $15 million distillery downtown in the former Texas Fireproof Storage Building.
Production capacity nearly doubled thanked to its three-story copper stills brought in from Forsyths, Scotland.
Balcones barreled its first whisky distilled at the new building in February and celebrated its official grand opening in April.
The new location is a much bigger space than the old site under the 17th Street railway viaduct.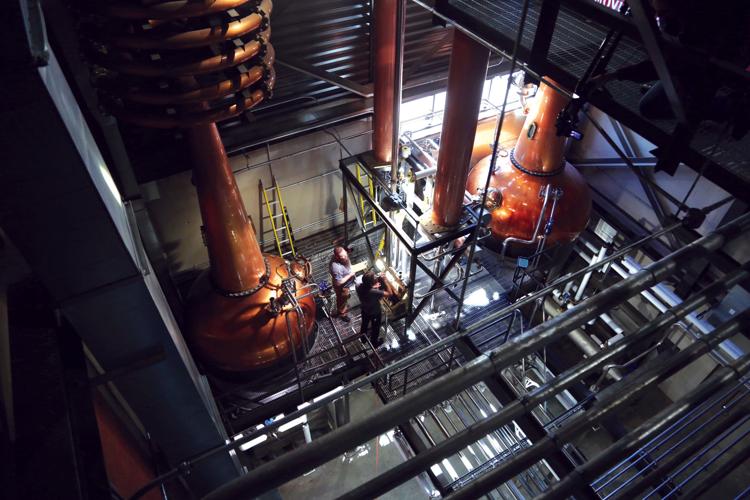 Chamber officials expect Balcones to be another downtown draw for the visitors already coming to Waco to experience Magnolia Market at the Silos.
A gift shop and tasting room are in the works at Balcones, which hopes to begin offering tours of the distillery in the fall.
Be the first to know
Get local news delivered to your inbox!