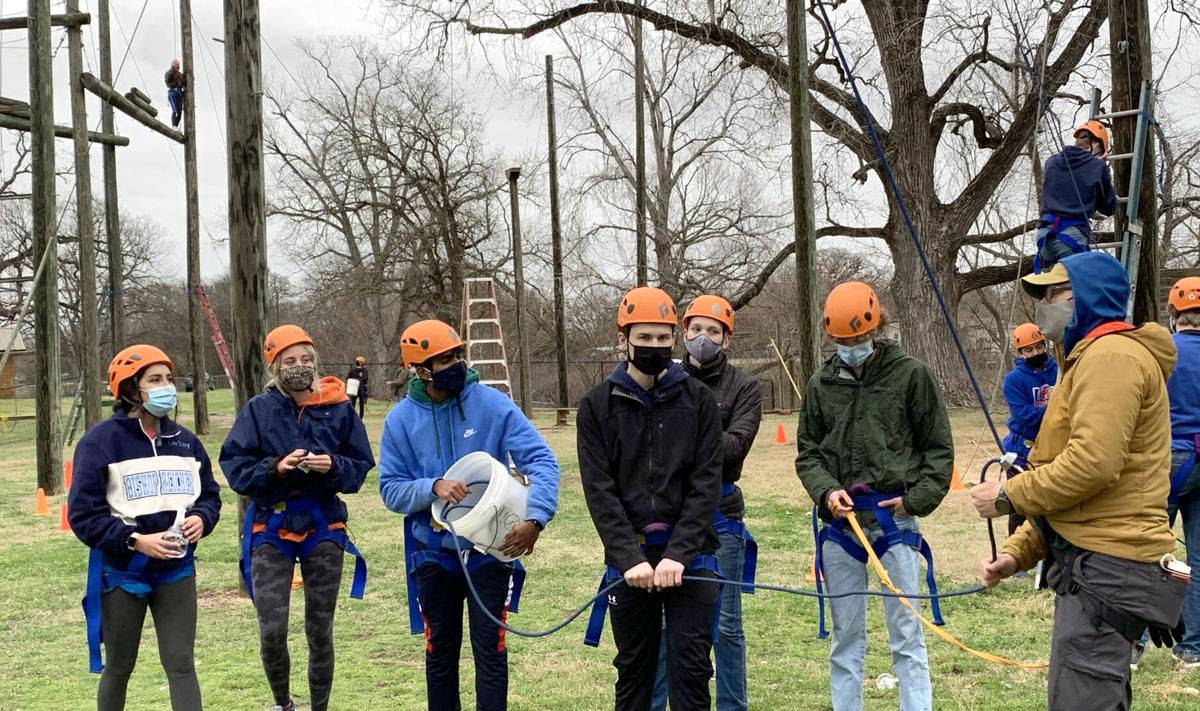 Did you know that before the Greater Waco Chamber of Commerce began hosting Teen Leadership Waco that the program was under the purview of Camp Fire? I certainly did not.
The chamber has sponsored the program, which identifies potential community leaders and provides them with information about various aspects of the Waco community, for the last eight years, but Camp Fire ran the program for approximately two decades.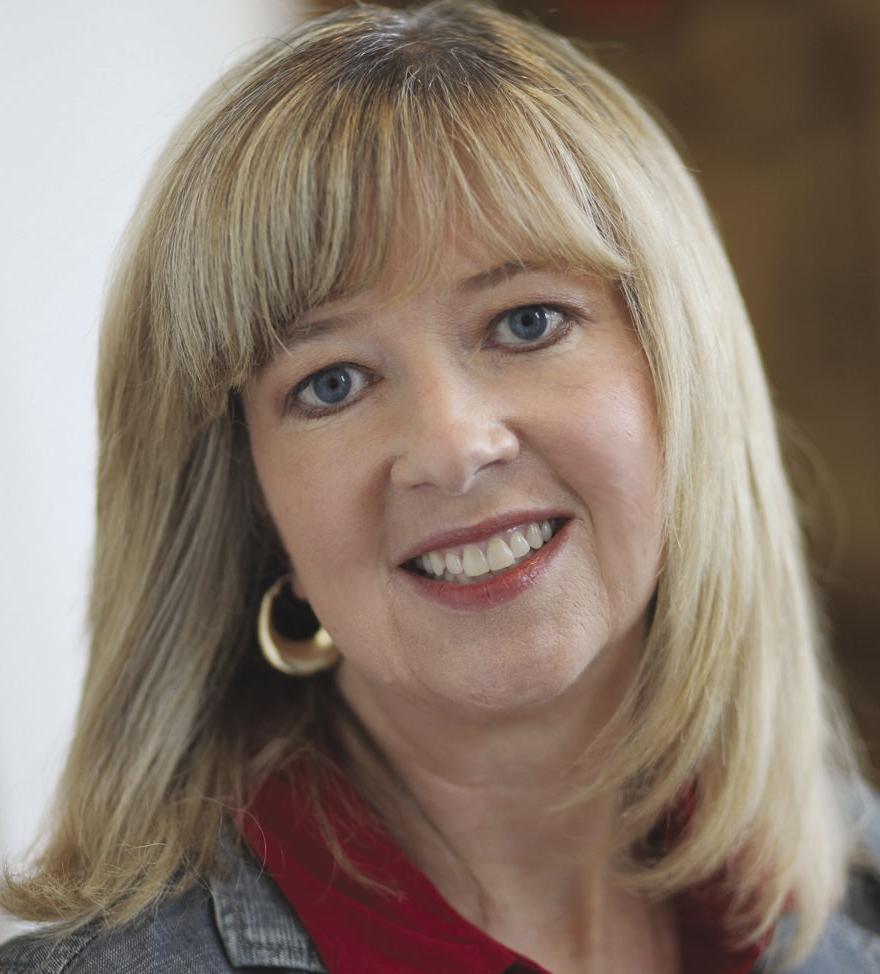 On March 1, the 26 students who make up the TLW Class of 2021 met for the first time for team-building while completing a ropes course. The class was supposed to start in February but fell victim to Snowmaggedon.
During the remainder of this school year and the first half of the next, the teen leaders will hear presentations on topics such as local health care, nonprofits, businesses, education, the judiciary and more.
"April is City/County Day. We are currently working on the schedule but hope to hear about city and county government, and entities like Cottonwood Creek Golf Course, the Humane Society and Extraco Events Center," said Rachel Martinez, director of leadership development for the chamber.
Because of COVID, modifications and safety protocols have been put into place. Students will take their temperatures upon arrival; mask wearing will be required both indoors and outside; and hand sanitizer will be at every location. Anyone who feels ills or has been in contact with positive cases will be asked to stay home. Zoom links will be set up for those who are unable to join so they are not missing class.
"The plan for this year is to be together as much as possible," Rachel said. "However, instead of traveling around on a bus and visiting different locations, we will be finding large spaces to meet and ask speakers to come to us. We also might have some class days that have to be done via Zoom. We will certainly keep an eye on local numbers and change plans accordingly."
Members of the Teen Leadership Waco Class of 2021 include Nash Buhner of Bosqueville; Kimberly Hooker, Megan Kimbell and Olivia Kimbell of China Spring; Avery Bathurst of Live Oak; Abraar Ahmed, Avery Akin, Samuel Battle, Claire Brooks, Cole Brown, Jeziah Cherian, Chloe Choung, Taylor Field, Henry Holland, Katherine Mason, Cara McMillan, Norah Melton, Connor Rainey and Mary Catherine Young, all of Midway; Lindsey Moncada of Bishop Reicher; Haydin Davis and Alex Dietz of Vanguard College Preparatory School; and Helen Goodman, Hudson Rice, Claire Smith and Henry Wood of Waco High.
Acting Exposure
I was watching TV the other night when a commercial for the Toyota Highlander came on the air. It was a cute commercial with a father driving his daughter and her boyfriend somewhere.
Imagine my surprise when I recognized the young man playing the boyfriend. He was none other than Waco native Jackson Kelly, who graduated from Vanguard College Preparatory School in 2020.
Jackson moved out to Los Angeles in April 2020 to pursue an acting career, but the Toyota commercial came about through his Texas connections.
"I got the audition for the Toyota commercial through my agent back in Texas," he said. "The casting director hired by Toyota requested me to send in a video of me performing the scene that you see in the commercial. After that, I had to audition again over Zoom. A few days later, I got the news that they decided to go with me."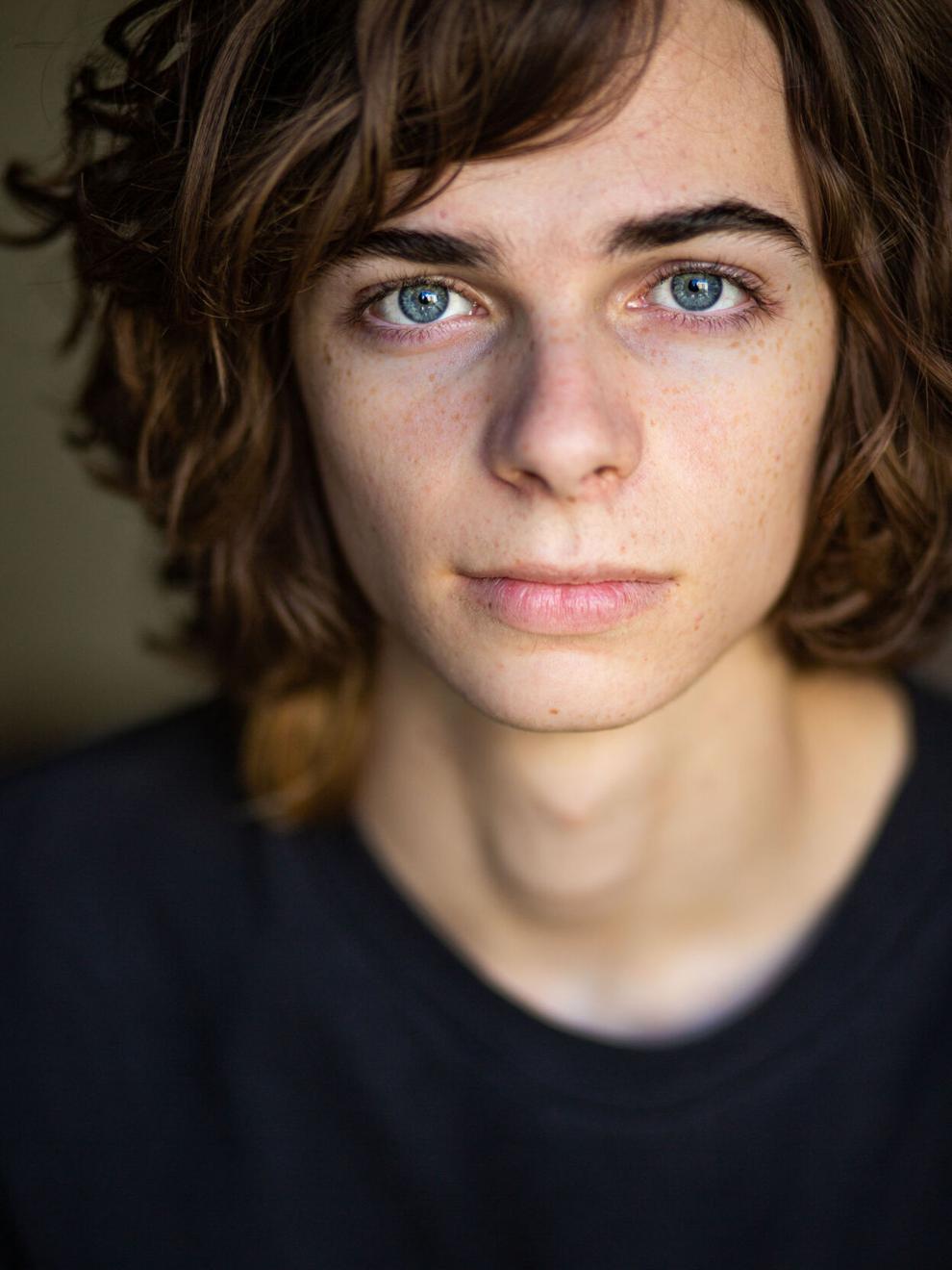 The commercial was filmed last October in a suburb of Austin. Jackson's day of work lasted around 11 hours, but the whole commercial took two days to film.
"It has been very interesting and a lot of fun to hear messages about old friends who happened to see it on their TV," Jackson said.
COVID-19 has put a damper on what projects are available to Jackson or really for all those who work in the entertainment industry. He said he has been fortunate to land a few small jobs since moving to California.
"After getting nothing for the first few months I finally picked up a one-day print job for a boys underwear company (you take what you can get, ha ha)," he said. "After that I did a short commercial for PwC (PricewaterhouseCoopers).
"Just this past month, I was lucky enough to do a voiceover job for a future animated series on Hulu. COVID permitting, I will be shooting a movie in Canada this summer. The work has been scattered and at times sparse, but that's what I've learned to expect as I'm just getting started on building a reputation for myself."
Jackson actually has another completed project, but it is one that the public probably won't see until 2022. During the summer of 2019 in Florida he shot a film titled "Portrait of a Young Man."
"It tells the story of a high school boy as he makes his way through the awkwardness of adolescence while also battling a severe eating disorder," he said. "I feel as though it's a special and unique story that hasn't been told yet and is longing to be heard. I cannot wait to share it with everyone."
Jackson is very much a glass half full kind of guy. He thinks the restrictions caused by the pandemic have strengthened him as an actor.
"The acting business was no exception to the pitfalls and slumps that came with the COVID-19 outbreak," he said. "For several months I did not receive a single audition. Now, all of my auditions are done over Zoom or through a video that I send in to the casting director. It's definitely been an adjustment having to act through a computer screen and not with another person.
"That being said, it's been a fun challenge to adapt to. I've learned a lot and I definitely think it has bettered me as an actor. Really all it comes down to is being as prepared as you can and trying over and over and over until eventually you just get lucky."
KidZoobilee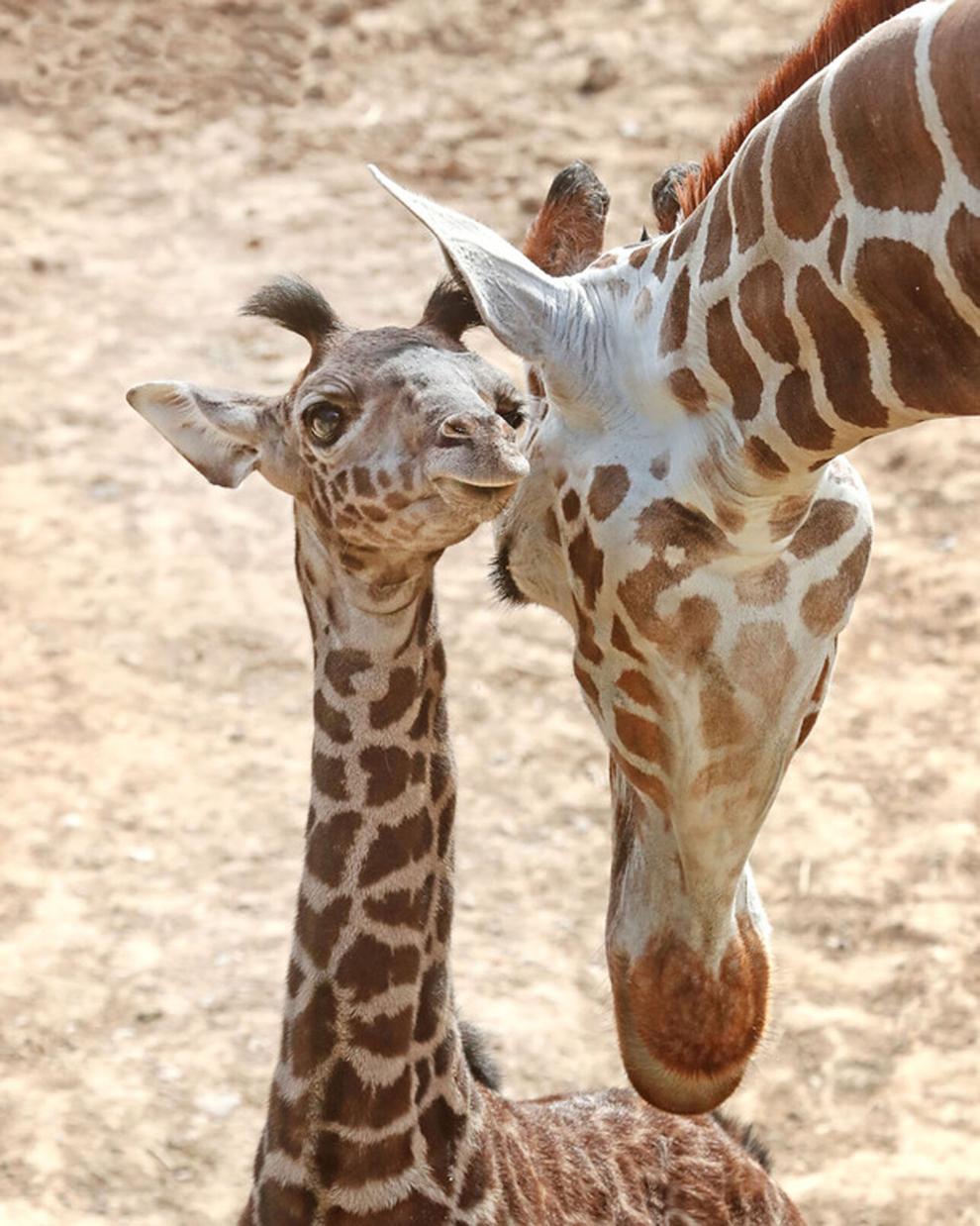 The COVID-19 pandemic has caused an explosion in virtual events, and in many ways that is a wonderful evolution. For example, a number of friends who live in different states and I signed up to participate in the Boston to Bar Harbor Challenge, a virtual 750-mile race that will end on Sept. 1. (In case you wondered, that means running/walking a little more than 28 miles a week.) So yay for virtual activities.
But sometimes I just crave a return to person-to-person events. Luckily, some of those are beginning this spring and summer. The Cameron Park Zoo will hold its popular KidZoobilee in person from 5:30 to 8:30 p.m. May 1, and I couldn't be happier.
Kids will enjoy a number of attractions, including zip lining, rock climbing, mechanical bull riding, visiting with characters and more. Food trucks will have some yummy snacks available for purchase and visitors can wander the zoo to look at the animals, including Zeke, the adorable baby giraffe.
"We will be limiting the numbers to encourage social distancing, and the attractions will be spread throughout the zoo," said Terri Cox, executive director of the Cameron Park Zoological and Botanical Society. "We are lucky that we have 56 acres to use."
KidZoobilee costs $20 per person age 2 and up. The first 500 people to purchase tickets will receive a T-shirt.
The zoo also will continue its monthly scavenger hunts. On April 10, visitors can take part in a Disney trivia hunt. This unique hunt will cost $20 per team with the top teams winning unique zoo prizes. May's theme will be endangered species.
"These scavenger hunts are ideal for families," Terri said. "You just download an app and away you go. We had a Harry Potter-themed scavenger hunt in the fall, and a number of visitors showed up in costume. Everyone had a great time, and we think the Disney hunt will be just as fun."
On April 24, the zoo will hold an Earth Day-themed Party for the Planet, which will feature animal enrichment activities and presentations. These activities are included in the cost of admission.
The zoo's Wild Nights also have been highly successful and will continue. Groups of 10 can make reservations for a night hike, animal presentation and scavenger hunt that runs for three hours. The cost is $25 per person.
Teens interested in helping out at the zoo over the summer need to submit their Zoo Crew application by April 19. Zoo Crew members help the education department and serve as animal ambassadors. As of early March there was still no word if summer zoo camps will take place, but usually Zoo Crew members help with those. Zoo Crew applications are available on the Cameron Park Zoo website.
The zoo and its animals did get through the winter storm, but not totally unscathed. There was extensive water damage from burst pipes and the facility did lose power. Zoo staff also had to corral birds, tortoises and other critters and move them to warm locations.
"We have such a great community that loves this zoo," Terri said. "We had people showing up with generators, blankets for the animals and things to help the staff. We had staff who spent the night at the zoo to be with the animals. We caught about 250 birds and moved them to bathrooms.
"But now warmer weather is here. Spring is the perfect time to visit the zoo. Most Saturdays there is something special going on, and the animals get really active."
Crawfish for CASA
Before COVID-19 hit, one of the most popular local fundraising events was Crawfish for CASA, an evening chowing down on Louisiana delicacy and dancing the night away to the fun music of the Spazmatics. The pandemic derailed the 2020 event, but the fundraiser is back this April, although it will look a bit different.
CASA is hosting Crawfish for CASA, presented by TFNB, virtually on Friday, April 16. While the nonprofit won't be able to have any in-person events, it has planned a week of virtual events to provide fun and entertainment, and raise critical support for CASA's mission. This year, the virtual event will feature an online auction, a livestreamed telethon and great deals on food from local restaurants.
"We are saying that supporters can eat, bid, watch and donate," said Lucas Land, director of communication and development. "On April 16, we will have several local participating restaurants, and we are asking guests to post a photo of the meal on social media and tag the restaurant and #CrawfishForCASA. If they do that, they will be entered to win a prize on April 19."
Additionally, the fundraising event will feature an online action with some terrific items and a telethon with special guests. Bidding will take place April 15-18. The telethon, which is free to watch, will begin streaming at 7 p.m. April 16 on YouTube. And of course, donations are always welcome.
CASA, which stands for Court Appointed Special Advocates, works with children who are in the foster care system because of abuse or neglect. During the course of a foster care case, a child might work with four or more CPS caseworkers. A CASA volunteer provides that constant face in the child's life.
CASA volunteers get to know the child and speak to everyone involved in the child's life. The information they gather and their recommendations help the court make informed decisions.
At any given time, there are approximately 800 McLennan County children in foster care, and CASA is serving more than 200 of these children.
"The whole community pivoted with the pandemic, and court has been virtual," Lucas said. "Casework also has taken place on platforms like Zoom. It has been challenging for our volunteers to build relationships, but they have really come up with some creative ideas to get to know the child and their circumstances."
Go Red for Women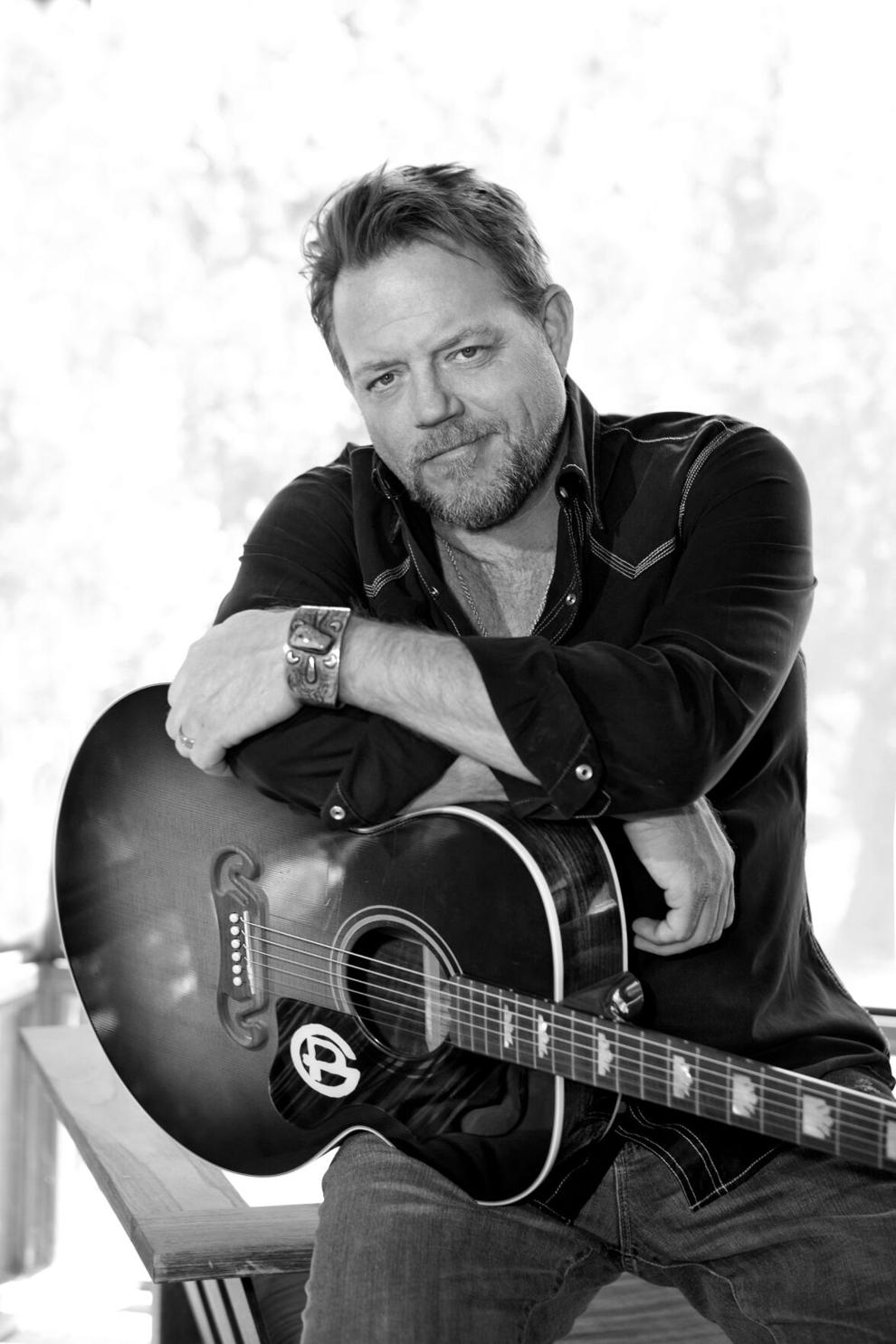 The American Heart Association's Go Red for Women also fell victim to the pandemic last year, so now the organization will shift to a virtual event that highlights its Circle of Red, a society of individuals who have the passion, the motivation and inspiration to drive and influence change in the community regarding heart health of women.
Supporters can join the Circle of Red and have opportunities throughout the year to participate in virtual and (fingers crossed) social and educational programs.
The Circle of Red will kick off the year with a virtual concert by Waco's own Pat Green. Pat will deliver an acoustic concert at 7 p.m. May 6. The concert will be open the public, but they need to RSVP to aimee.boswell@heart.org to receive the link.
Other events open to only Circle of Red members will follow, with several scheduled for each month. In June, members can learn from sommelier Claire St. Pierre about sparkling wine and how to read the different elements on wine labels, including price points, the differences between cava, champagne and prosecco and even recipe ideas.
Also in June, gourmet chef to the stars Joshua Anderson will cook a beautifully plated, heart-healthy dish. Learn how to plate like a professional. Other events include Ask the Doc with cardiologist Shawn Skeen and Research in Action, a virtual tour of the Texas A&M Science and Health Research Facility.
"This is all a part of our Go Red for Women Campaign, which is our campaign to raise awareness about the number one killer of women in the nation – cardiovascular disease," said Aimee Boswell, director of development for McLennan and Bell counties.
Julie Campbell-Carlson has written for Waco Today since 1997. She's always looking for interesting tidbits for her column.
She can be reached at Julie_Carlson@mygrande.net