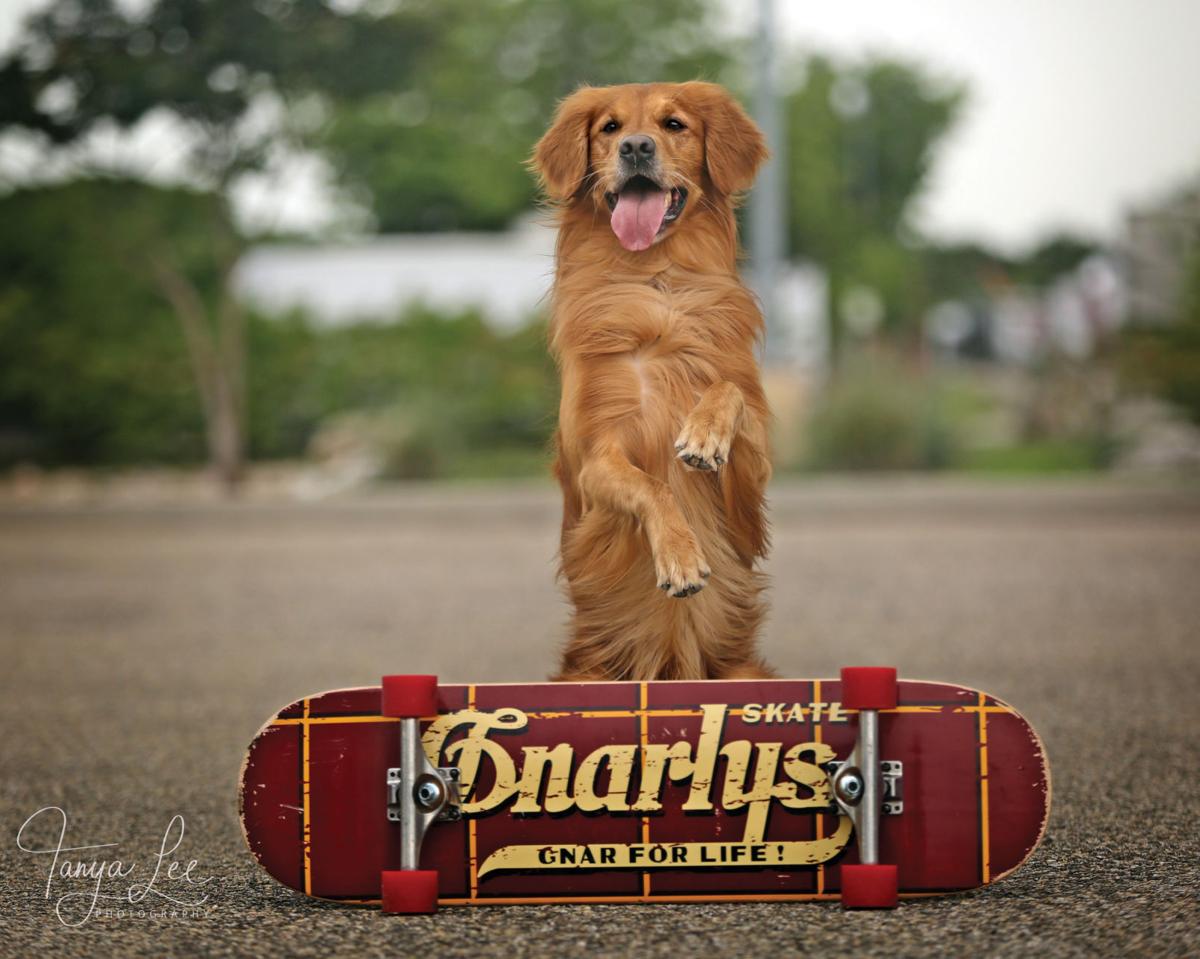 Every dog has his day. That certainly is the case with a local 5-year-old golden retriever named Gryffindor. Gryff, for short, prominently appears in a Tractor Supply commercial that has been shown throughout the South.
Gryff got the gig through Hit The Mark Animal Talent, which is based in Dallas.
"Traci Murdock, who owns Hit the Mark, is Gryff's agent," said dog owner Tracy Dulock, who lives in Robinson and obviously is a big Harry Potter fan. "Gryff actually has had two jobs through her agency. We hope to build this kind of work up."
Commercial clients contact Hit the Mark when looking for animals. The talent agency then puts together information and photos of animals they work with and the client chooses which animal has the look they want.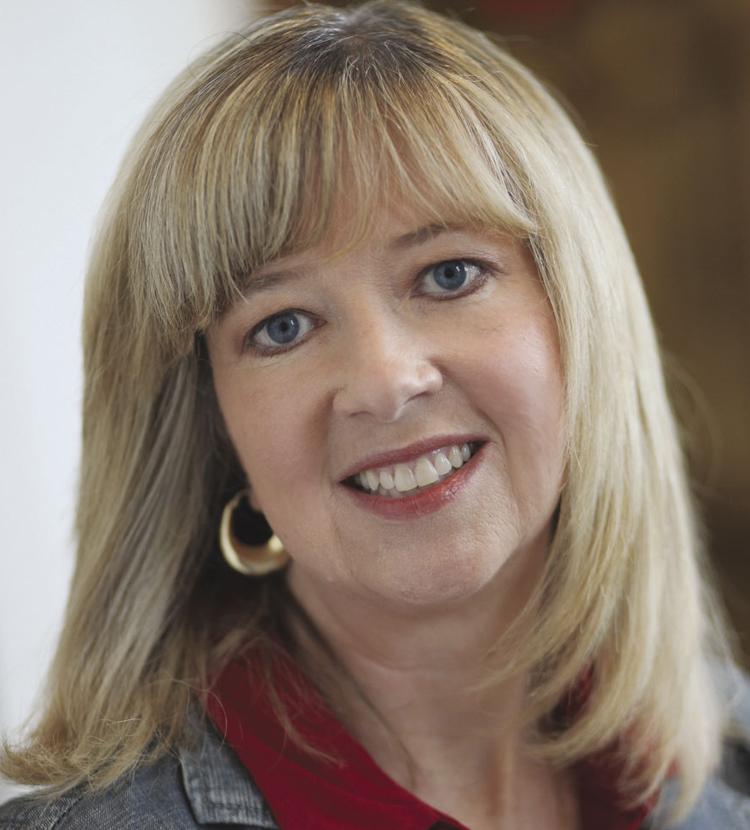 For the Tractor Supply commercial, Gryff gets a bath, goes to a Tractor Supply store and eats dinner.
"Tractor Supply wanted a water-loving dog for the commercial," Tracy said. "That part of the shoot took about three hours, but Gryff sat patiently in the tub. He actually was so happy; he loves people."
Tracy stayed about 20 feet away from her pet during filming to make sure he kept on task. The commercial was shot at two locations in the DFW area in June. There are three different versions of the commercial.
While Gryff performed normal dog behavior for the Tractor Supply commercial, he is no stranger to putting on a show. Through Tracy's business, Golden Ticket Performances, Gryff entertains folks at libraries, schools and businesses.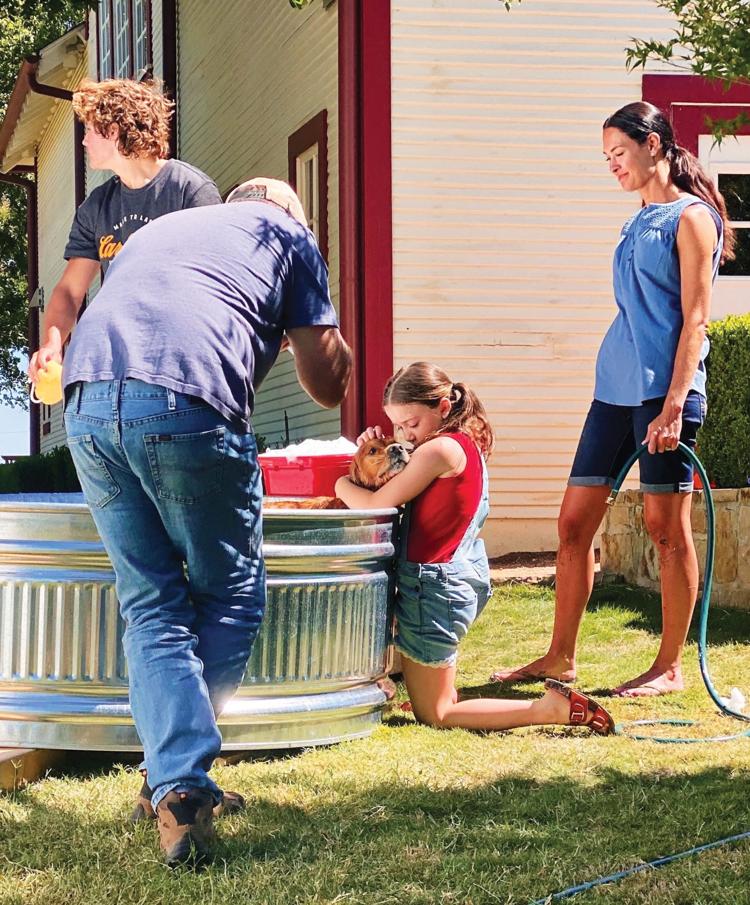 He also was the winner of the American Kennel Club's inaugural National Trick Dog Competition in 2019. Beating out 49 other dogs from across the U.S. and Canada, Gryff rode a skateboard, jumped through a hula hoop and leapt over Tracy, among other tricks, for the competition.
A licensed massage therapist, Tracy is trained in Trigger Point therapy for both humans and canines. She has been involved in dog sports, such as agility, dock diving and more, for more than 10 years.
To watch Gryff's commercial, visit YouTube and search "Tractor Supply A Summer Like No Other." You can learn more about Gryff and Tracy by visiting Golden Ticket Performances on Facebook.
Solo Art Show
Native Wacoan Cade Kegerreis is ahead of schedule in marking items off his bucket list. One of his life goals will be met on Aug. 7 when the young artist mounts his first solo show at Cultivate 7Twelve, at 712 Austin Ave.
Cade's work will be on display through Sept. 26.
"It feels incredible," he said. "I recently came across a book about the business side of art that I read a few years ago. In the first chapter there was a questionnaire about personal goals; my 5-to 7-year goal was to have a solo show. I'm amazed and blessed that it came about sooner than I hoped."
The name of the exhibition is "Devolved: Unity through Evolution, Diversity, and Connection." The pieces are mainly centered on sociology, religion and evolution. The idea of the series has been in Cade's mind over the last two years.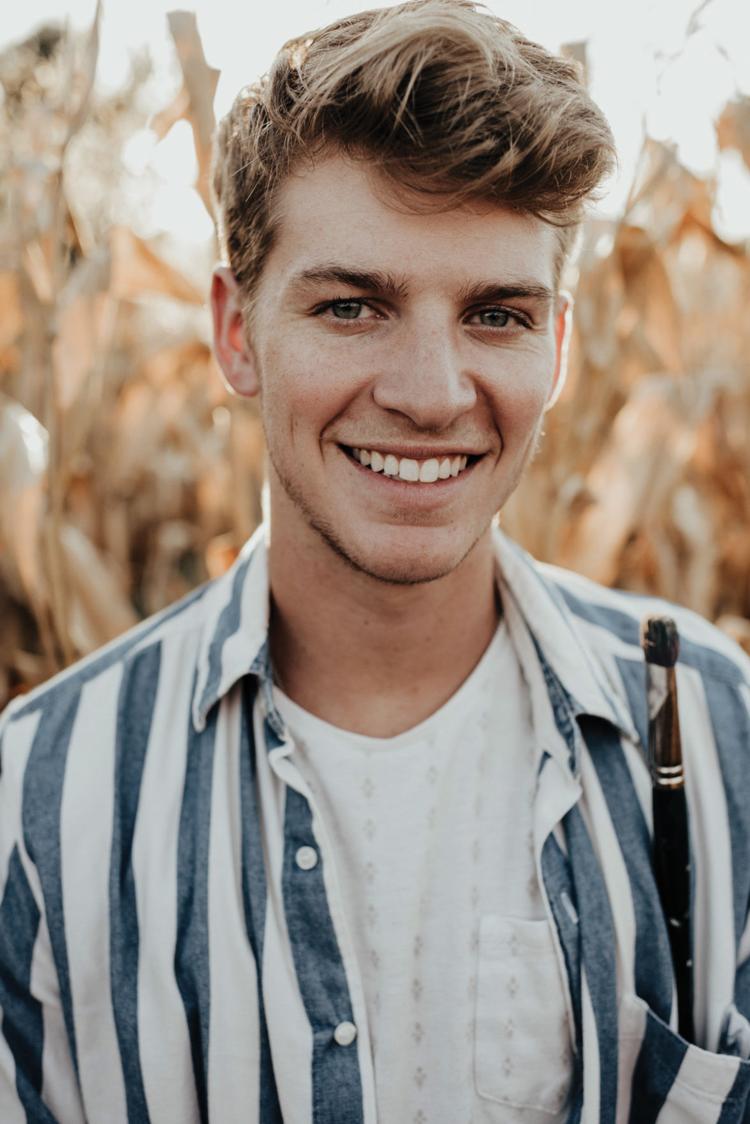 Originally, the main focus was going to be about ancient civilizations evolving to modern cultures, however Cade found himself digging deeper and wider. The series began to shape up as a spectrum of academic subjects and continued to grow into what he has now.
"These topics are often provoking, especially when discussed," he said. "However, it is my hope that visually experiencing these issues through art can create a connection that wouldn't happen otherwise. Overall, the purpose is to promote understanding and acceptance. Common knowledge has devolved fundamentally, and one must attempt to understand differences before unity can occur."
Born and raised in Waco, Cade never thought he would leave town for college; the stars aligned, and he graduated from Baylor in 2017 with a degree in studio art. He has fought hard to make it as a freelancer. In fact, if you have seen many of the beautiful murals that grace Waco buildings, then you have most likely admired some of Cade's work. The continuous line drawing of Waco landmarks inside the now-closed Chills360 was one of Cade's as is the indoor wall at Union Hall.
"The Chills360 mural was my first large-scale work and was a real jumping-off point for getting my name out there," he said. "I'm also blessed to claim that I was a part of the ArtPrenticeship program in its first two years, during which we painted the 1,000 Hopes mural off of University Parks, and the wall at Brotherwell Brewing. These are special for the memories and the great outcome of the walls."
Cade did move to Fort Worth to work at the Galleywinter Gallery, but he kept getting commissions in Central Texas.
"To my surprise, Waco was frequently calling me back home with work," he said. "With this exhibition approaching, along with the start of the pandemic, I moved back. I had a large job painting some murals at Train Waco's new facility in March and April. Since then I have been preparing full time for the show.
"A friend and I spent a few weeks in May renovating an old office in the upstairs of my dad's woodworking shop — it is now my first studio space! Having a place to make a mess and easily bounce between paintings has made all the difference in the world."
Cade has big dreams for the future, yet he said these are troubling times for a hopeful artist. He hopes his solo show will open a door to more shows in galleries and venues. He also is launching an apparel brand, DVLVD(.com) at the show's opening. The clothing line could be an avenue to bring in revenue while he works on his art.
"I am determined to be a successful artist, and honestly I'm still exploring what that truly means," he said. "I'm searching for the freedom of time to allow myself to create. If I can create something for a client, great. If I can create something from within to cause a positive change, even better," he said.
The opening reception for "Devolved" will run from 5 to 10 p.m. Aug. 7. For more information, visit waco7twelve.com.
National Charity League
One of the hallmarks of National Charity League is mothers and daughters volunteering together for local organizations. When daughter Derby and I were members, we helped out with races, worked at the Caritas thrift store, ushered for the Waco Civic Theatre and decorated for Barkin' Ball.
COVID-19 has changed the local volunteer landscape, but NCL is still finding ways to help out the community and places farther afield.
"We are getting a lot of support from our national organization," said NCL Waco President Casey Rollins. "We are able to volunteer with some local groups, like The Cove and Caritas Waco, but that work is decreasing. We looked at national options, and we will now work with Operation Gratitude and the new Kindness Campaign. We are trying to follow the NCL mission."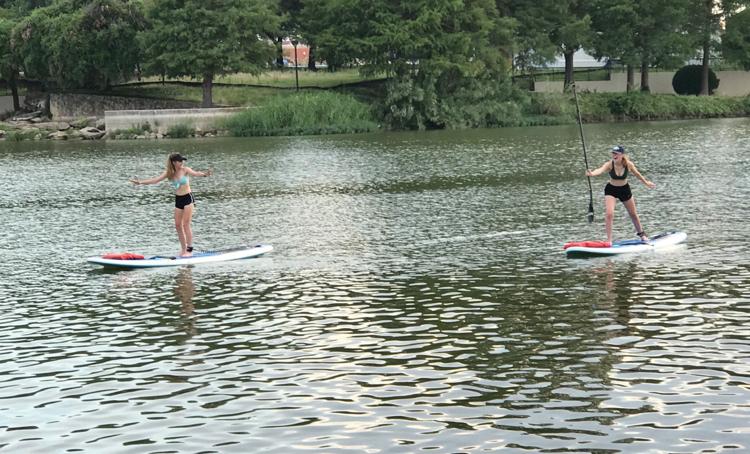 Operation Gratitude volunteers make care packages for the military and first responders. The Kindness Campaign provides tools and uses volunteers to help with emotional health.
National Charity League ensures girls learn how to give back to the community while acquiring leadership skills and an appreciation for various cultural events during their teen years. The girls, who are referred to as "ticktockers," usually stay members of the Waco chapter from middle school until they graduate from high school. Each year, the ticktockers and their moms must complete a number of philanthropic hours as well as attend meetings and cultural events.
The local NCL chapter has gone to virtual meetings, for the most part. The national arm of NCL has meeting resources, such as contact with top-notch speakers, that local chapters can tap into.
"It seemed silly to not take advantage of what national can provide," Casey said.
The ticktockers are arranged by graduation class. Some of the classes have met in person. For example, the Class of 2021 got together and went paddle boarding.
NCL also emphasizes the cultural arts, which usually meant attending a play, museum or concert with a class. COVID-19 has wiped out most of those opportunities, but the girls have been utilizing such platforms as Zoom and Netflix Party to meet those requirements.
NCL holds its recruiting period during the fall. For more information about joining the local chapter, visit nationalcharityleague.org.
Storybook Waco Variety Hour
Actually, if those NCL ticktocker classes are interested in an in-person cultural activity, they might want to mark Aug. 17 on the calendar. At 8 p.m. on that day, the Waco Civic Theatre and Storybook Waco will present "Storybook Waco Variety Hour" on the theater's new outdoor stage. This outdoor musical review will feature lots of your favorite characters and will be perfect for families to enjoy together.
The stage will be right behind the theater in the back parking lot. The seating will be general admission, and patrons will bring their own blankets and chairs for social distancing.
Storybook Waco is a character/princess party business owned by Krystal Marshall. Krystal has been in several of Civic Theatre shows, such as "Mamma Mia" and "Calendar Girls."
Karem Shrine Sportsmen's Banquet
Hopefully September will bring with it some college football, but the month also signals the beginning of another sport that might be as popular as the gridiron … the opening of dove season. The Karem Shrine is calling all folks who like to hunt and fish to attend the annual Karem Shriners Sportsmen's Banquet, presented by Himes Service Company.
This barbecue dinner will take place from 6 to 10 p.m. at the Karem Shrine.
The evening will be filled with all kinds of games, raffles and auctions, for the chance to win a variety of prizes. Big live-auction items are two out-of-country hunting/fishing trips. One of the trips will be a combination of fishing and hunting, while the other is big game hunt. Additionally, the Shriners will auction a local fishing trip with a private guide on a lake within Central Texas.
The raffle will include some small items, which are good for everyday sportsmen, such as items for firearms, cleaning supplies, fishing poles, coolers, campsite supplies, cooking supplies, etc. There will be bigger raffle items that are complete packages for dove, duck, deer, fishing, and varmint. These packages include fishing poles, bait, corn, shotguns, rifles, deer blind or feeder, and more.
The Karem Shrine has hosted the banquet for the past four years. Each ticket includes a barbecue dinner along with soft drinks, tea/water and adult beverages (beer and wine only). The card games cost $20 while raffle packs cost $100, $200, $300.
Historically, the banquet attracts more than 500 people, but due to COVID-19, a limited number of tables will be available for this year's event.
The Karem Shrine is the local chapter of Shriners International. Shriners is a brotherhood of men who are committed to family, engaged in ongoing personal growth and dedicated to providing care for children and families in need.
For more information about the banquet, visit the Karem Shrine's Facebook page or call 848-5600.
Julie Campbell-Carlson has written for Waco Today since 1997. She's always looking for interesting tidbits for her column.
She can be reached at Julie_Carlson@mygrande.net
Be the first to know
Get local news delivered to your inbox!