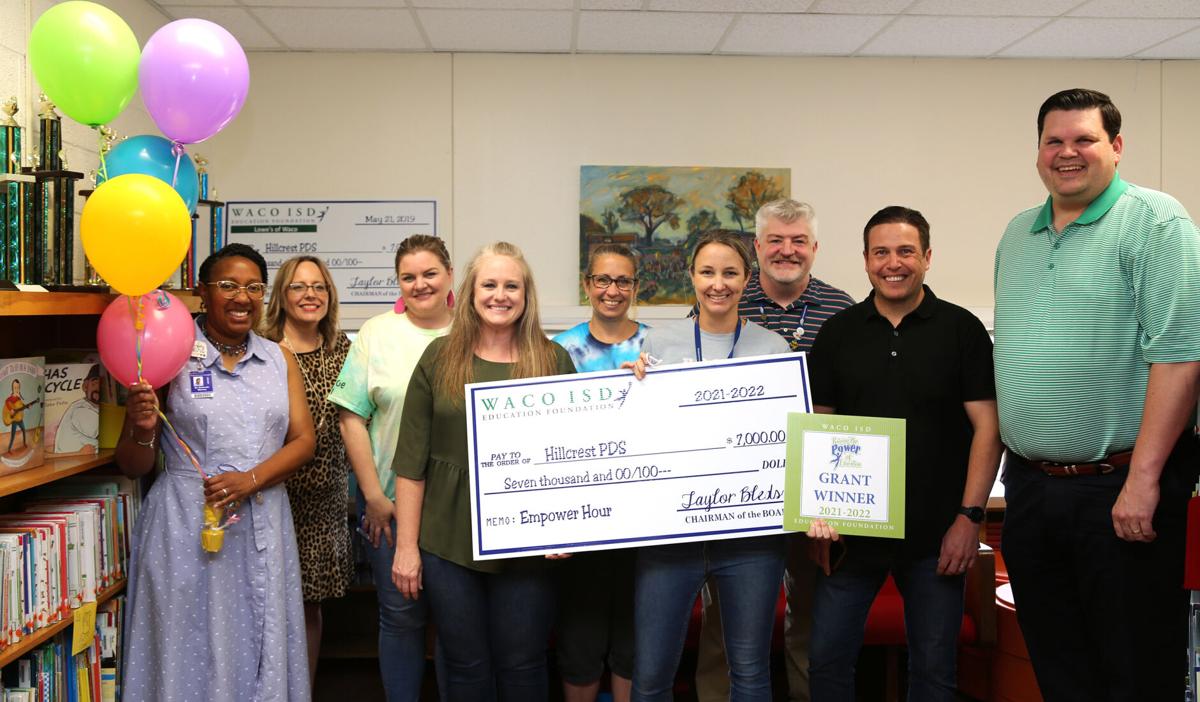 When Hillcrest Professional Development School students return to classes this month, they will get an opportunity to share their favorite books with other local elementary schools and learn the important lesson of giving to others.
Hillcrest library aide Dana Telep originally applied for a grant from the Waco ISD Education Foundation for new library books that students would help select. However, Telep received sizable grants through a partnership of the Laura Bush Foundation for America's Libraries, H-E-B and Scholastic Books that caused her to change the original scope of the project. Now, Hillcrest students will help select library books for students at other Waco ISD elementary schools.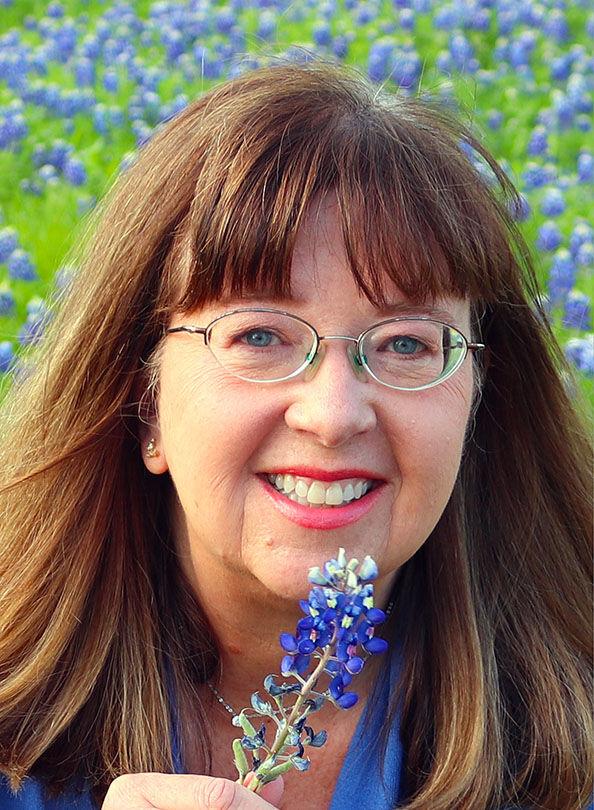 "The intent of my original grant was to empower my students to create the library of their dreams," she said. "When the Laura Bush Library Foundation, The Kelly Clarkson Show, H-E-B, and Scholastic Inc. gave us so much, I knew we had to do something different. I wanted my students to know the value of sharing our joy. I wanted to empower them to know that they could be part of making a change in the whole city of Waco.
"Readers always want to share what they're reading. Our students at Hillcrest PDS are readers and I wanted to give them a chance to share their favorite books with other students across the city. The WISD Education Foundation understood the value of this celebration of reading and generosity and empowered my students to make this happen."
Dana suspects that her guidance of the book selection will be rather subtle. Her students love to read and are thrilled to share their favorite books.
"We will be able to gift some crowd-pleasing favorites like 'Dog Man,' Mo Willems' 'Pigeon,' and 'Baby-Sitters Club' graphic novels," she said. "These books can't stay on the shelves in our library and we read them until they fall to pieces. I think that the beautiful, diverse new stories and some beloved classics we've read in our library will find their way to the list."
Throughout the month of June, the Waco ISD Education Foundation surprised teachers with funding for innovative grants. Before the end of the school year, the foundation's SurPRIZE Patrol visited 15 Waco ISD campuses to surprise 27 teachers with the news that their grant applications were approved for funding for the 2021-22 school year.
This year, the foundation is awarding $119,724 back to the district, bringing the total funded to more than $1.9 million over the past decade and a half.
District teachers and staff had the opportunity to apply for funding through the foundation's Innovative Grants program beginning earlier in the spring semester. That program annually awards approximately $100,000 in grant funding in the four focus areas of early childhood development, enhanced programming for advanced students, extended education for staff, and emphasis on student performance.
This year's grant projects span a wide array of topics and areas from molecular gastronomy, gardening and virtual reality to murals, coding and engineering, and even ukuleles.
Taylor Bledsoe, chairman of the Waco ISD Education Foundation board of directors and vice president of Sturdisteel, participated in the surprise announcements.
"This is an exciting day we always look forward to, and we were thrilled to get to be back on campus surprising teachers in person this year," Taylor said. "This past year has been hard for educators and students, but seeing the smiles and excitement from our teachers reaffirmed why we do what we do. I'm consistently proud to be a product of Waco ISD and to have the opportunity to continue to support our teachers and students."
Letters of intent and full applications were screened and scored by a committee composed of members of the foundation's board of directors and community volunteers. Applications are scored on various categories including rationale, goals, plan of operation, communication and long-term implications.
Since 2006, the foundation has raised funds for its grant programs through the H-E-B Celebrity Cookoff, which was forced into a two-year hiatus due to the coronavirus pandemic, but plans to return in 2022.
No Horsing Around
I have a lifelong love affair with horses. I took riding lessons as a child, read books about horses and watched horse races and equestrian events on TV. I still vividly remember watching Secretariat capture the Triple Crown when he won the Belmont by an astounding 31 lengths. I will argue with anyone that he is the Greatest of All Time.
Mary Duty understands my love. She learned to ride at a young age and also grew up watching the Triple Crown races on TV with her mother.
"Mama and I would watch horse races together, and those were the three big ones," Mary wrote on her Facebook page. "One time we went to the beach and on the way back we visited the King Ranch and got to see Assault. He was old as dirt by then, but you could tell he had been a great one. Mama and Daddy told us the story of Assault. In 1946 he won the Triple Crown. Kentucky Derby, Preakness and the Belmont Stakes."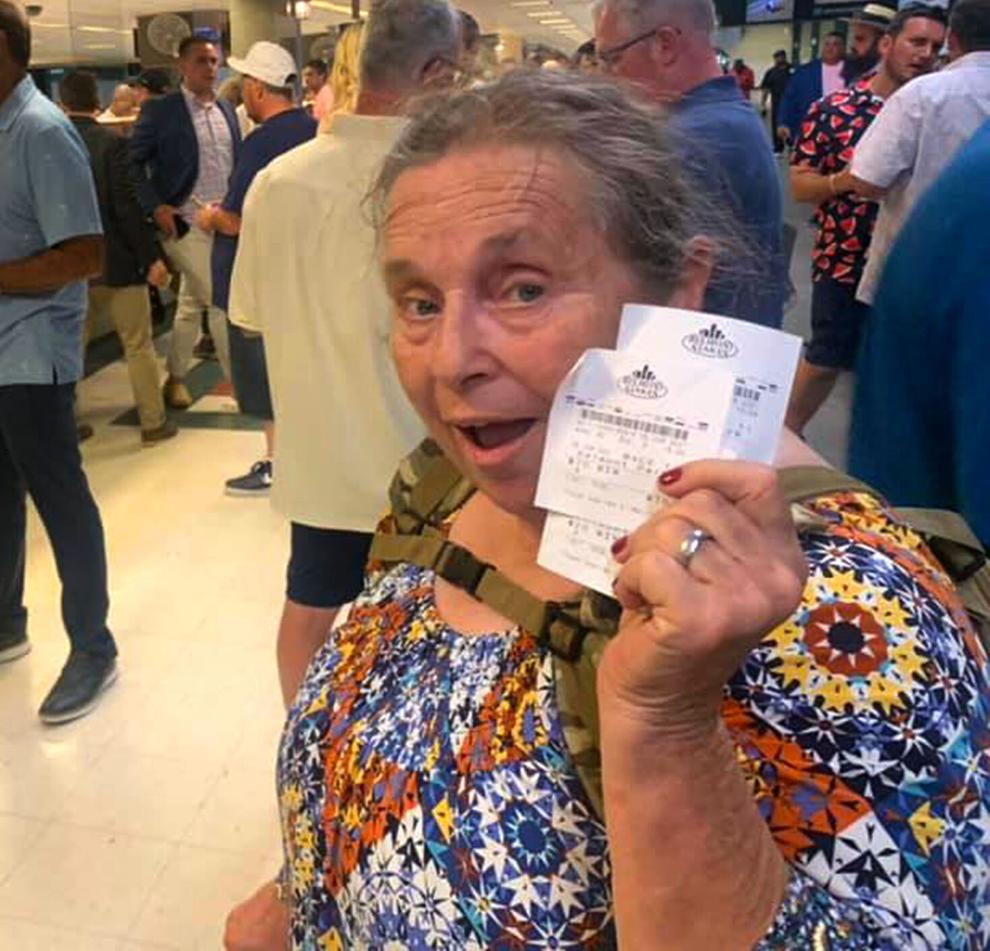 Susan Duty, Mary's daughter, knew about that lovely tradition, so on Mother's Day she gave her mom a priceless gift … a mother-daughter trip to the Belmont Stakes in New York.
"We bet on three horses. Two did not do well, but the one that did won the race (Essential Quality), so we made back our original investment and earned a few dollars," Mary said.
Mary and Susan were in the "cheap seats," but they were the best seats being on the same level as the track.
"You could hear the horses breathing as they went past," she said. "There are eight or nine races in the day. There is one race every 45-50 minutes. The pageantry and build-up is part of the show. The horses are paraded before the crowd. People rush to make bets. Then the horses take off.
"All the early races are shorter than the Belmont, which is 1.5 miles. So all the early races start where the horses are out of view. You follow the Jumbotron while they are on the back stretch. Then they round the corner into view, and if you are at the rail you can see that last push the horses make to get into position ... to make their move, if you will. The stands erupt in a kind of thunder sound. It is like shouting at a football game but louder. Everyone is swept up into the cheering."
Mary said the race crowd was multicultural and very festive with New Yorkers happy to be out and about. She and Susan sat a few rows from the rail and enjoyed the day as if they went to the races all the time. They even saw a celebrity. Steve Kornacki of MSNBC fame was there doing live play-by-play,
"All the Democratic ladies of a certain age were lined up for a selfie so I joined in. Susan was mortified," Mary laughed.
If you like to watch horse races on TV, Mary said you should make at least one live race. She encourages people to take a day to enjoy the great outdoors and watch these beautiful animals do their thing. But if you aren't a racing fan, you should still take a trip with your children.
"Go to the places you enjoyed when they were little. Remember. Laugh. Really, being with Susan was the most special part of the trip," she said.
Texas Sports Hall of Fame
Thank heavens for athletics. During a year when most of us stayed home, watching sports on TV kept many folks sane. And while I might be a bit biased, there is no doubt that star athletes are important folks.
The Texas Sports Hall of Fame will recognize nine phenomenal athletes during its induction banquet on Aug. 28 at The Base at the Extraco Events Center. The banquet will recognize both the 2020 and the 2021 classes, which include Leroy Burrell, Michelle Carter, Derrick Johnson, Shane Lechler, Francie Larrieu-Smith, DeMarcus Ware, Charlie Waters, Teresa Weatherspoon and Sophia Young-Malcom. Two of those nine have Waco ties.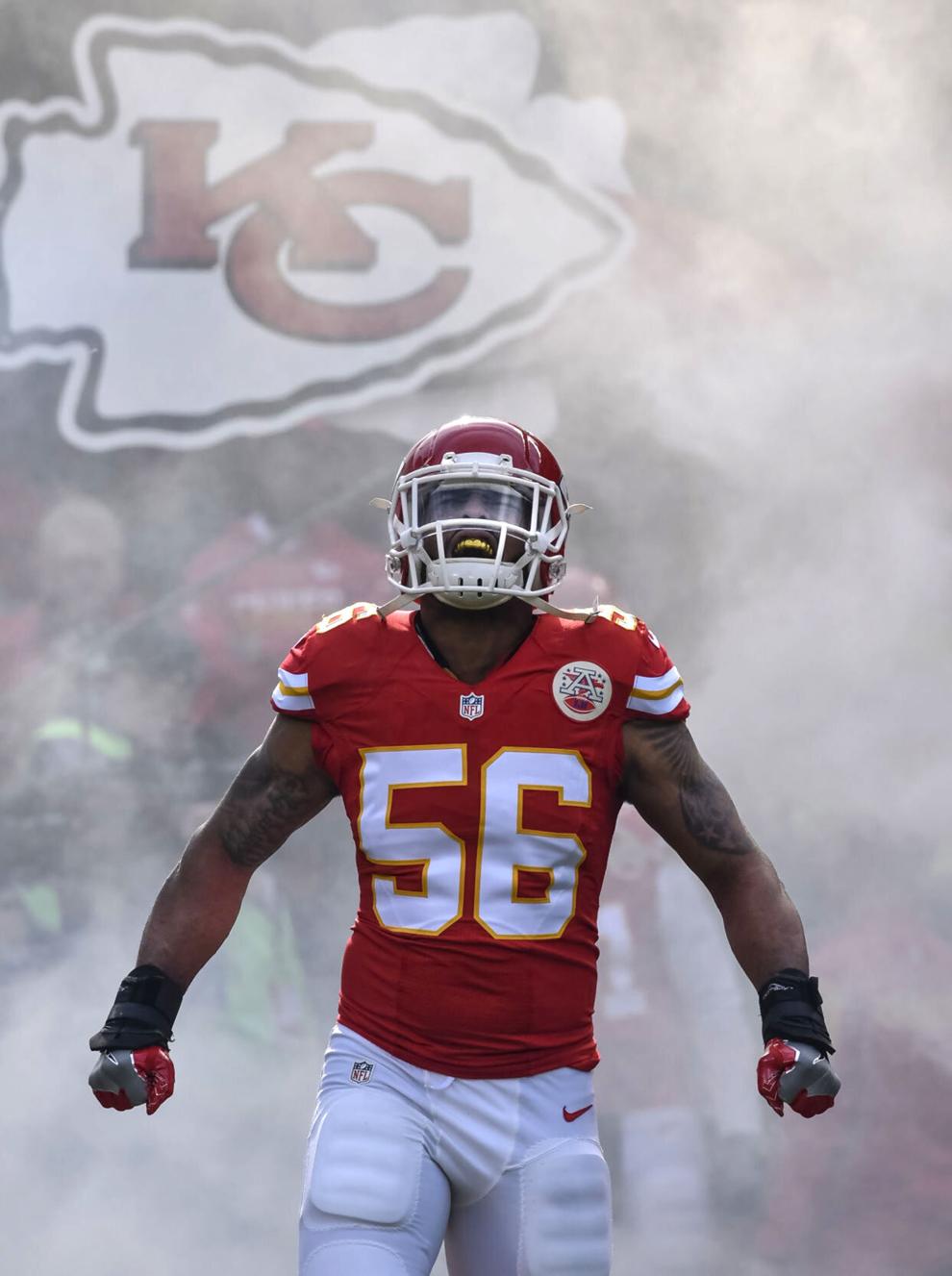 Johnson, who graduated from Waco High and played for the University of Texas, was winner of both the Bronko Nagurski Trophy and Butkus Award as a Longhorn senior in 2004. He was a two-time consensus first-team All America (2003-04). He was drafted by the Kansas City Chiefs with the 15th overall pick (first round) of the 2005 NFL Draft.
He played 13 seasons with the Chiefs, before finishing his career with the Oakland Raiders in 2018. He was inducted into the Texas High School Football Hall of Fame in 2015, the Texas Athletics Hall of Honor in 2019 and the Missouri Sports Hall of Fame in January 2020. What you might not know is that Derrick was also a high school track star who qualified for state in the 100 meters and the triple jump.
Sophia Young-Malcom played on the Lady Bears' first NCAA championship team in 2005, was a two-time All America and one of seven players in Baylor history to amass both 2,000 points and 1,000 rebounds in her career.
Through the 2020-21 season, Young still ranks fourth all-time in scoring, fifth in field goal percentage, second in rebounds (first in the NCAA era), and second in double-doubles. At the time of her selection, Young was Baylor's highest-ever draft pick in the WNBA when she was the fourth overall selection of the San Antonio Silver Stars in 2006.
She played 301 games over nine seasons and was three-time WNBA All-Star selection. She tallied 4,300 career points and 1,807 rebounds in a career and was named to the San Antonio Stars' All-Decade Team. She joined Baylor women's basketball staff as assistant AD for player development in May with new Lady Bears coach Nikki Collen.
The induction banquet, with food catered by George's, will begin at 6:30 p.m. Tickets for the banquet only cost $75. A press conference at the TSHOF will be held at 4:30 p.m. with a reception immediately following, with tickets required. Tickets for the reception and banquet are $200. Sponsorship opportunities also are available.
To purchase tickets or for sponsorship/advertising opportunities, contact Krista Martin at 254-756-1633 or krista.martin@tshof.org.
Stars & Stripes Music Fest
The Greater Waco Chamber of Commerce was unable to hold its annual Freedom Ball during the winter. The patriotically themed gala recognizes active-duty military, veterans and Gold Star spouses for their service and sacrifice to our nation.
My husband, Alan, and I went to the Freedom Ball in early 2020. It was one of the last big events we attended before COVID-19 hit. A Freedom Ball will not be held in 2021 but will return in winter 2022.
To fill the void of the missing Freedom Ball, the chamber is excited to present the Stars & Stripes Music Fest with presenting sponsor, Ascension Providence. This event will be held inside McLane Stadium on Saturday, Sept. 4.
During the event, the chamber not only will honor those folks recognized during the Freedom Ball but will also recognize front-line healthcare workers who worked tirelessly over the last 18 months during the pandemic.
"The music fest has been in the works since February," said the chamber's Rachel Martinez. "We wanted to hold something that was accessible, family friendly and open to the community. We hope to have a Baylor student section in front of the stage."
The Stars & Stripes Music Fest will feature three live bands. The event will begin at 6 p.m. with a presentation of the colors and singing of the national anthem. At 6:15 p.m., Kylie Frey will take the stage. She will be followed by a performance by Cory Morrow at 7:30 p.m. Headliner Easton Corbin will perform at 9 p.m.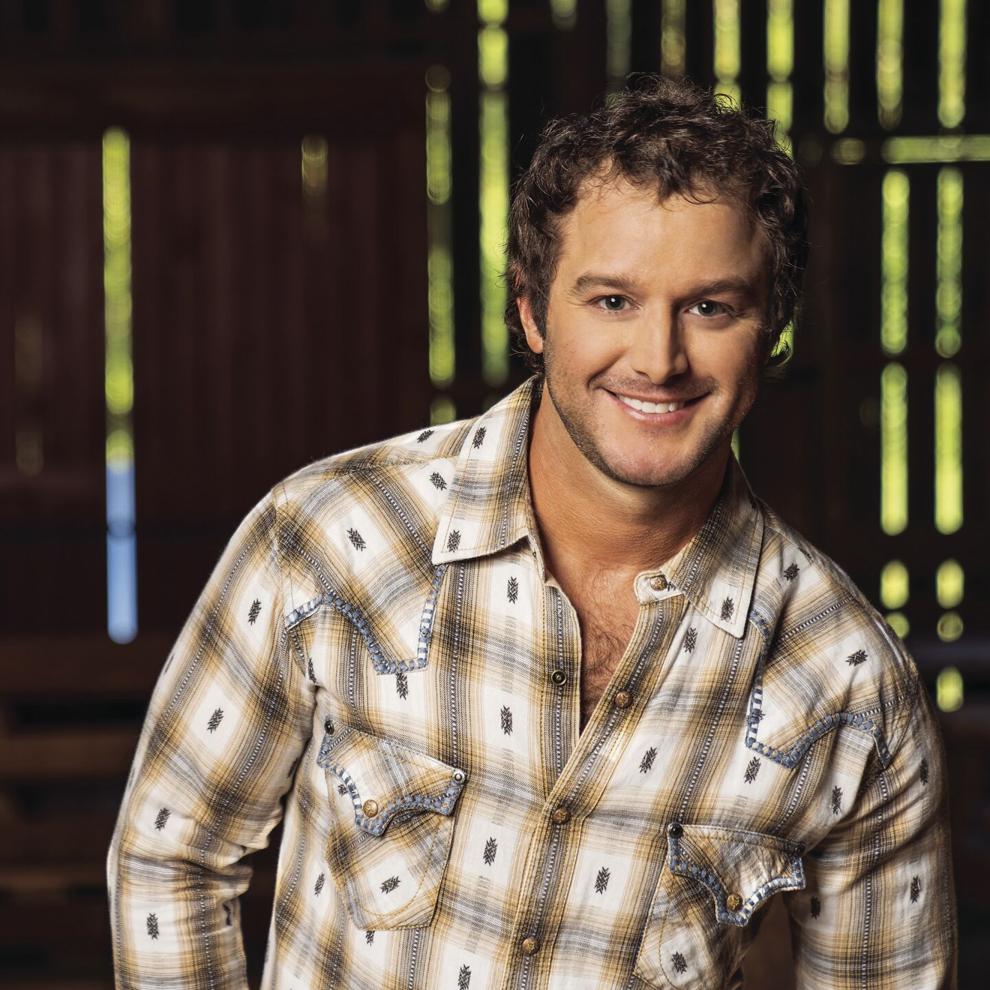 Corbin boasts two No. 1 singles in "A Little More Country Than That" and "Roll With It," seven top 10 singles, and a slew of awards and nominations. He has been wooing country music fans with his storytelling since 2009.
The Florida native grew up heavily influenced by classic country artists, and in 2010, he was named the Top New Country Artist by Billboard. Additionally, his self-titled debut album was named Country Breakthrough Album of the Year by iTunes Rewind Best of 2010. Since his debut, Corbin has won several American Country Awards and released two additional studio albums.
Tickets to the Stars & Stripes Music Fest cost $30 in advance and $35 at the gate. Concession stands will be open with food, drinks, including beer and wine, and commemorative merchandise. Drinks and food will not be permitted on the field. VIP tickets are available for $125.
Steinway Series Returns
I am delighted that MCC has events back on its calendar. You can count on the college to host fabulous performances, lectures and more. On Sept. 17, the McLennan Steinway Series will return to the Ball Performing Arts Center. The concert will feature Bill Howard performing classical, jazz and original works.
Bill has bachelor's and master's degrees in composition from the University of North Texas and will begin his 40th year of teaching at MCC. He has performed with numerous bands and ensembles across the Central Texas area, including the MCC Faculty Jazz Ensemble.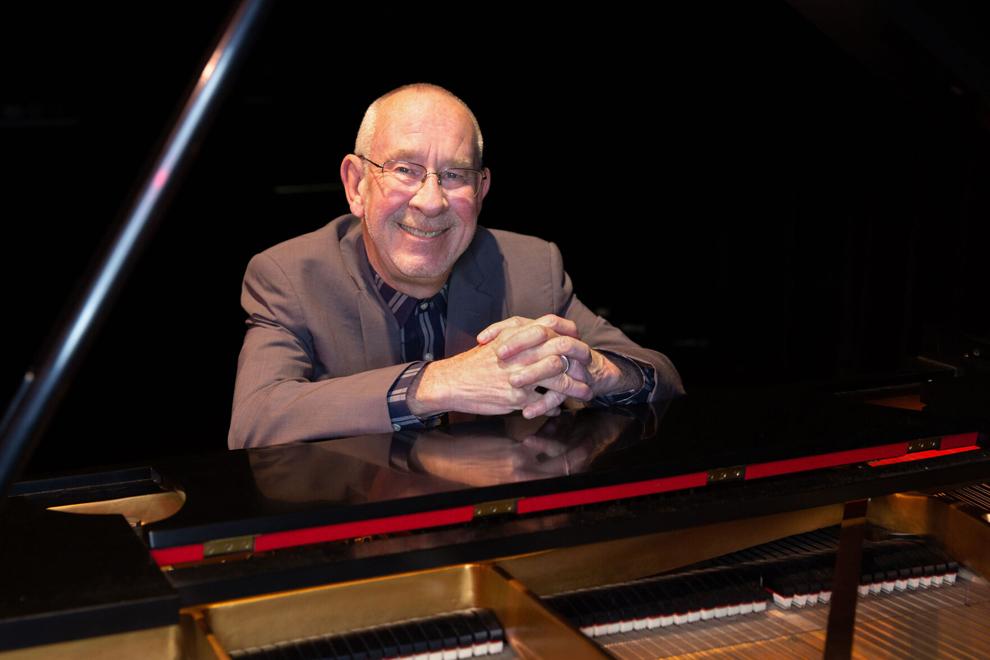 His classes at McLennan have included songwriting, arranging, MIDI, sight-singing and classical piano. In addition, Bill is an avid comic book collector, a frustrated Dallas Cowboys fan and a huge admirer of Great Danes.
Bill's concert will begin at 7:30 p.m. with the doors opening at 6 p.m. The concert will be followed by a dessert reception that was generously sponsored by Ambassador and Mrs. Lyndon Olson.
An All-Steinway School purchases a minimum of 10 Steinway pianos to be used in all aspects of teaching and performance — from the practice room to the concert stage. The All-Steinway designation marks a school's commitment to bringing the Steinway experience to students, faculty, visiting artists and community alike.
MCC joined the Steinway and Sons piano family in 2009, through its initiative to purchase 27 Steinway pianos. It continues to enhance McLennan's visual and performing arts department by hosting the Steinway Series concerts in the fall and spring.
Julie Campbell-Carlson has written for Waco Today since 1997. She's always looking for interesting tidbits for her column.
She can be reached at Julie_Carlson@mygrande.net