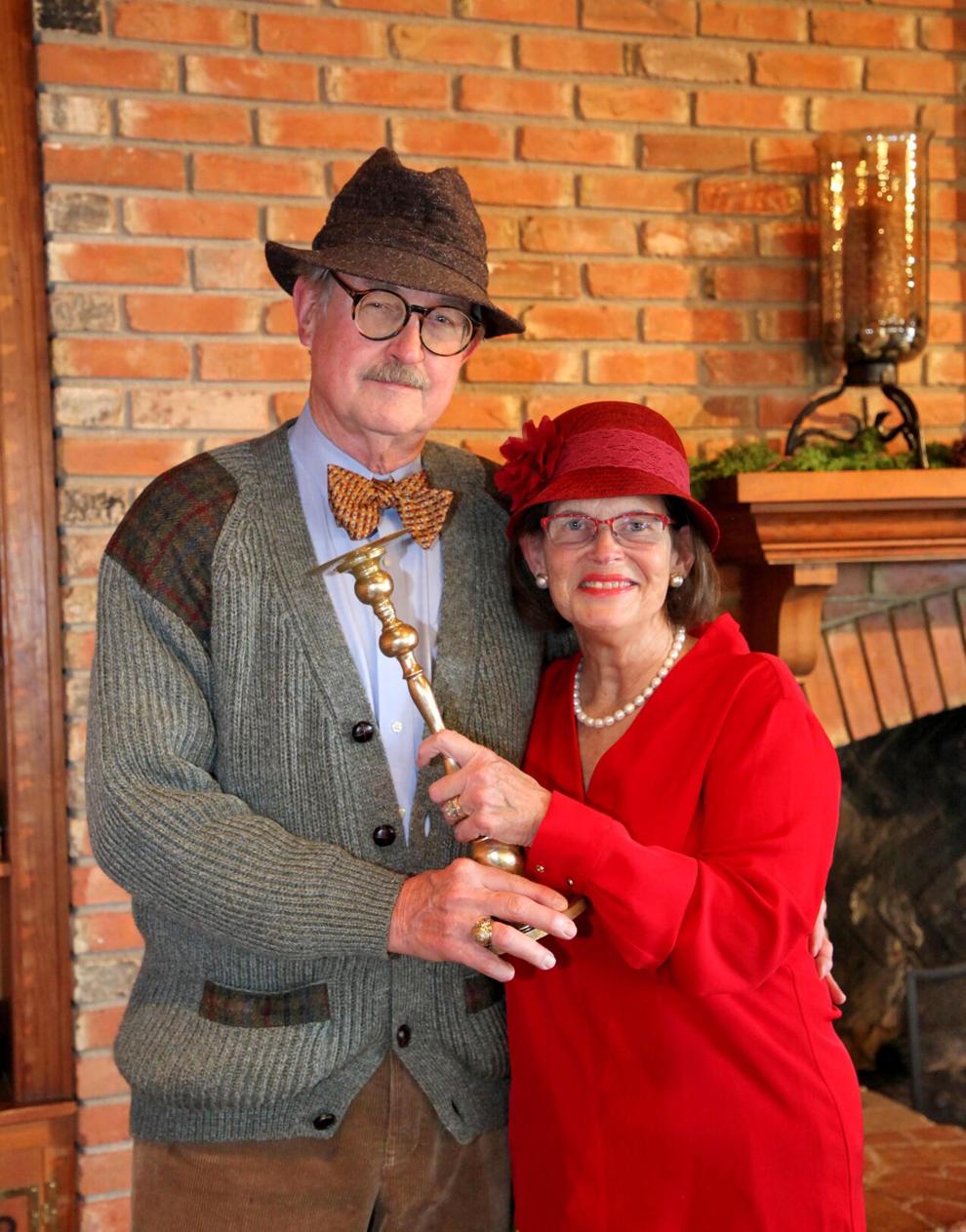 During Derby's senior year, she was in a production of "Clue." It was a fun show. I didn't know there was a musical version, but I would bet it is just as zany.
I will get a chance to find out on Feb. 25 at the 19th annual Hearts in the Arts Gala, sponsored by the McLennan Community College Foundation. The gala will feature the McLennan Theatre performance of "Clue: The Musical," based on the popular Parker Brothers board game, and a raffle for a one-of-a-kind Hermès scarf.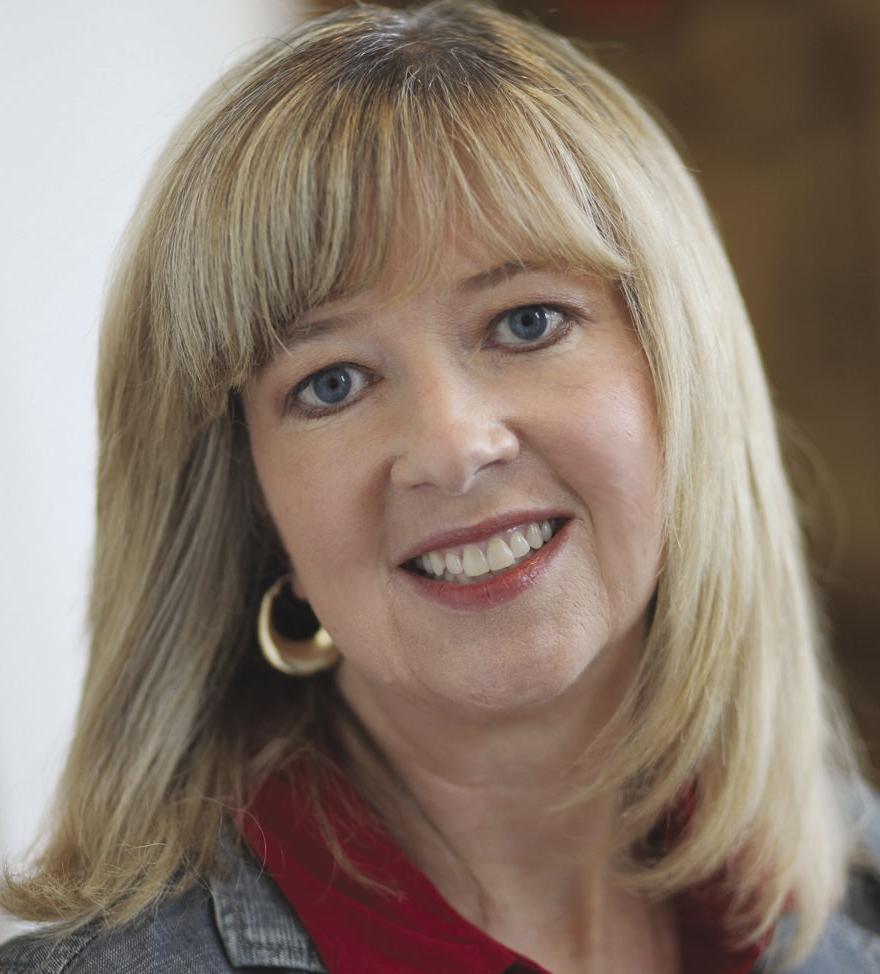 The show will be offered both virtually and in person at the MCC Ball Performing Arts Center.
"Clue: The Musical" opened off-Broadway in 1997 to mixed reviews, but the clever show has experienced a renaissance in community theater in the years since. The musical offers an interactive feature in which audience members help determine which of the show's colorful characters killed Mr. Boddy, what weapon was used and in which room of Boddy Mansion the murder took place.
Based on the cards drawn, there are 216 possible endings to the show — a feature that will challenge the acting chops of the cast. The McLennan production will be directed by theater faculty choreographer Joe Taylor.
"This year is like no other we have seen for higher education, arts performances and charitable events," said Kim Patterson, executive director of the MCC Foundation. "So, we had to be creative in planning an event that provides our students the opportunity to perform with a live audience as well as focus on a safe experience. Our patrons have their choice of enjoying the talents of our students and this wonderful show either in person or through video streaming."
Patron tickets cost $100 and include a dinner voucher and theater performance. To limit the size of the gathering, the gala will skip the usual cocktail dinner reception; instead, each patron will receive a $30 voucher for dinner at Di Campli's Italian Ristorante to use at their convenience. Limited in-person show tickets will be available for the Ball Performing Arts Center performance that begins at 7:30 p.m. Virtual patrons will be provided a secure link to watch the live show online.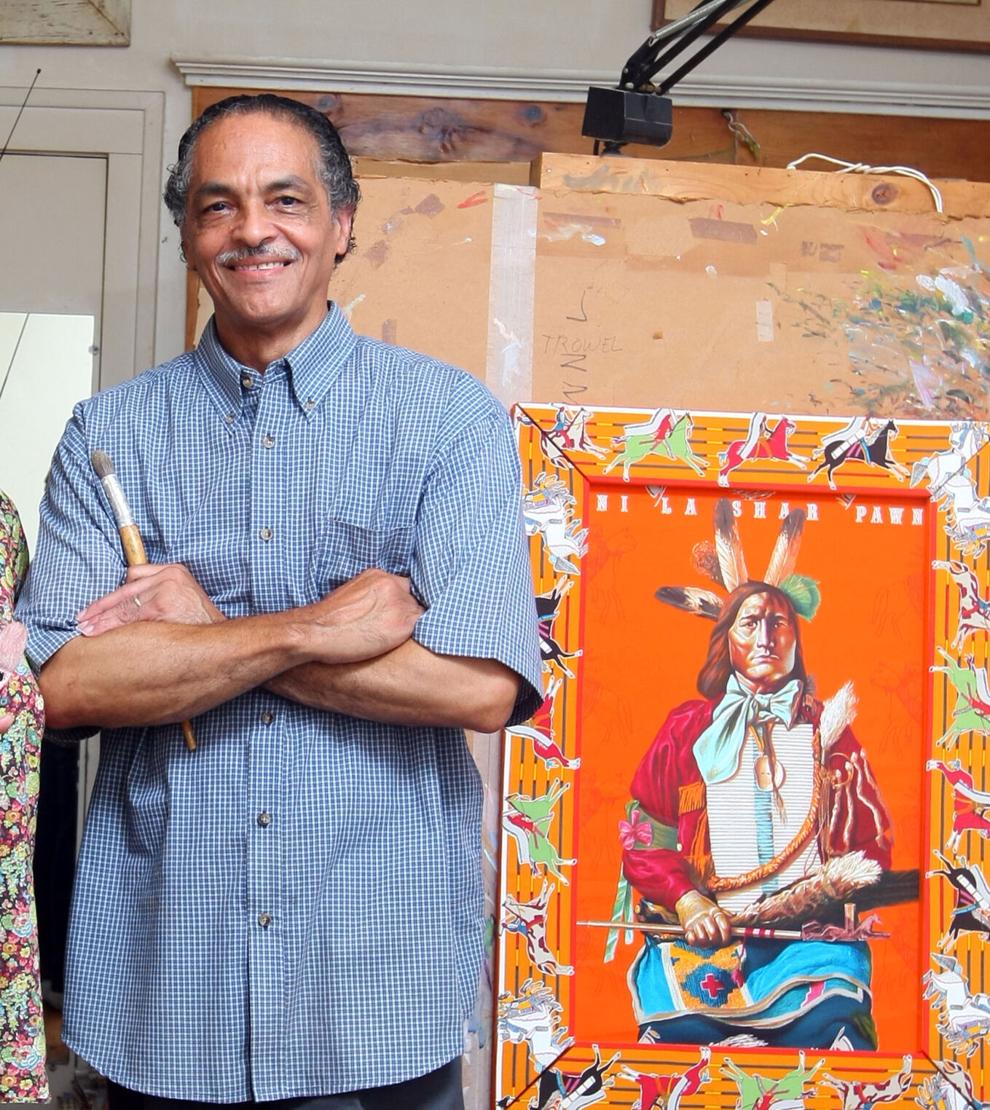 An additional feature of the gala this year is the chance to win one of two gorgeous Hermès scarves designed and signed by internationally renowned Waco artist Kermit Oliver. Oliver is the only American artist ever commissioned for the exclusive Hermès Paris brand. Generous supporters of McLennan Arts donated the scarves and acquired the autographs on Oliver's highly sought-after Kachinas and Pawnee designs. An Hermès scarf bearing Oliver's artwork and signature is exceptionally rare and virtually priceless.
Tickets for the Scarf in the Arts raffle cost $20 each or six for $100 and are available at www.mclennan.edu/foundation/scarfinthearts. The winning ticket will be drawn at intermission on the night of the show.
Hearts in the Arts is an affinity group of the MCC Foundation that supports the arts at McLennan. All proceeds from the gala event and Scarf in the Arts raffle benefit McLennan scholarships and special projects benefiting visual and performing arts students and faculty.
Film Festival
The Waco Family & Faith International Film Festival returns for its second year on Feb. 4 and will run through Feb. 6. Given the backdrop of the coronavirus pandemic, the 2021 film festival will be a hybrid version with three-quarters of the total 62 movies presented online and about 15 films presented by way of pop-up, drive-in movie theaters that will be built in the parking lots of four churches: First Woodway Baptist Church, Toliver Chapel Missionary Baptist Church, Greater Zion Missionary Baptist Church and St. Alban's Episcopal Church.
Each drive-in movie theater will be its own "film block" and will open with an animation film, then go to one to two short films and end with a feature film.
"We are thrilled and so blessed to be able to present the film festival for a second year given what has been going on in world, from a global pandemic to the Black Lives Matter movement," said Dr. Tyrha M. Lindsey-Warren, founder and lead producer of the Waco Family & Faith International Film Festival.
"Storytelling and imagery through movies truly matter in our society. Now more than ever, we need the power of storytelling to open hearts and minds, especially when it comes to positively changing the perspectives and behaviors of how we all view each other as fellow human beings on this planet."
The event will kick off with the inaugural Celebrity Golf Classic, featuring the 2021 Champions Award recognition ceremony. That evening and in collaboration with the Waco Civic Theatre, the off-Broadway play "An Adam Experiment" will debut. This one-man play focuses on the life of civil rights crusader and U.S. Congressman Adam Clayton Powell Jr. The festival also added a tennis mixer; film awards will be presented at it. The golf and tennis events will take place at Ridgewood Country Club.
The festival has lined up some great films, too many to list here. Amongst the movies shown will be "Miracle in the Valley," starring Pat Boone, Ed Asner and Diane Ladd, at First Woodway Baptist Church on Feb. 5.
"How They Got Over" will be shown at Toliver Chapel Missionary Church on Feb. 6 and will be sponsored by Baylor's Pruit Memorial Symposium. The feature-length documentary showcases the African-American quartets that traveled the back roads of the Deep South in the 1930s and '40s creating a hard gospel sound and vigorous performing style that foreshadowed doo wop, rhythm and blues, soul and Motown. "Miracle on Highway 34" will be shown at Greater Zion Missionary Baptist Church on Feb. 6.
"Plus, we have a new animation category and will be presenting some beautiful animation films as well as outstanding short films from around the world," Tyrha said.
The 2021 Waco Family & Faith International Film Festival will continue to honor individuals and organizations with its Champions Award. The 2021 class of Champions Award recipients will be Malcolm Goodwin, Victor Hawks, Courtney Parker and Waco's own Eric Shephard.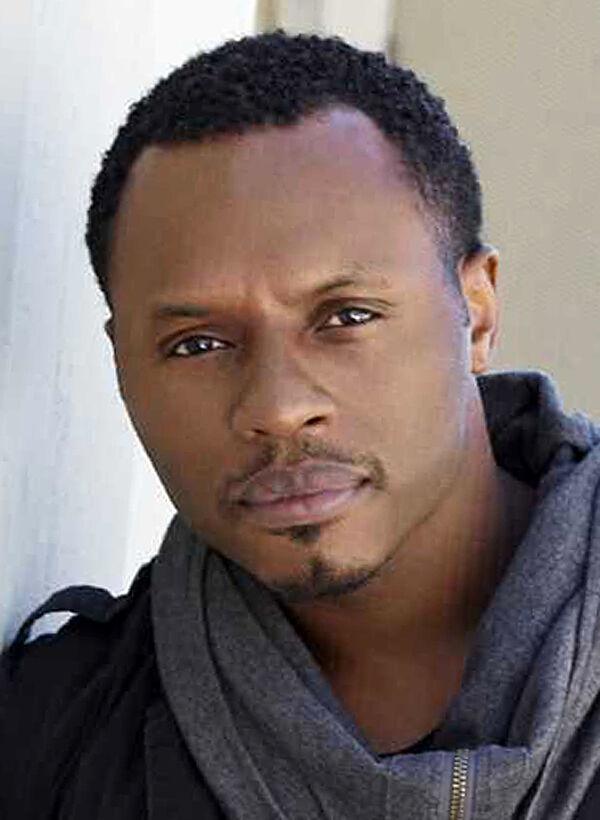 Known for his role as Clive Babineaux in "iZombie," Malcolm Goodwin is a sought-after actor and film director. He has appeared in numerous television shows, including "Law & Order," "CSI," "Bull," "House of Cards" and "Blue Bloods," as well as such films as "The American Dream," "Miracle at St. Anna" and "American Gangster."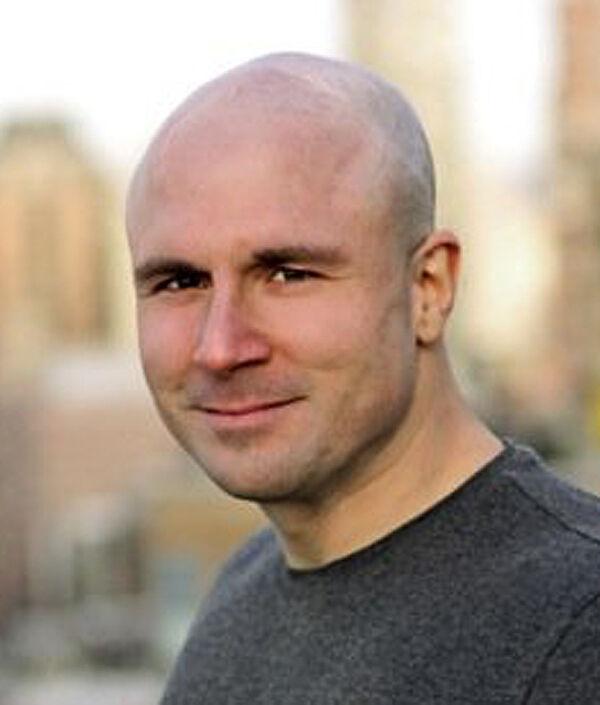 His business partner is Victor Hawks, a writer, producer and co-founder of Vision Vehicle Productions. Hawks began his career as an actor and appeared on Broadway in such productions of "South Pacific," "Les Misérables" and "Urinetown the Musical." He has written and produced the movies "Pass the Light" and "Be the Light."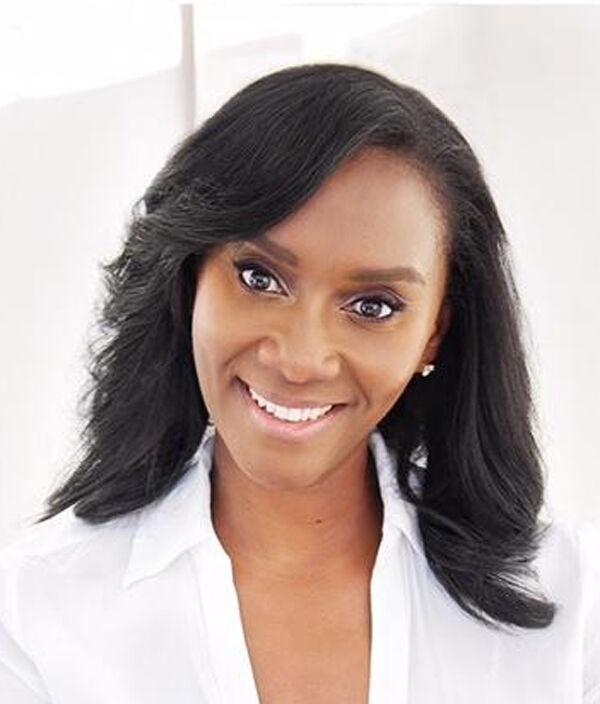 As the CEO of LostNThought Productions, Courtney Parker is a television executive and producer as well as a Hollywood writer and author. Her love for good storytelling comes through in the numerous productions and projects she has developed and produced, which include "Behind Every Man" on the Oprah Winfrey Network, the Oxygen Network's "Three Days to Live," TV One's "Hollywood Divas," and VH1's top-rated franchise, "Love & Hip Hop."
As a television writer, Parker has also worked on "Law & Order" and "Chicago Fire." As an author, she has written more than a dozen works in the self-help, inspirational, children and fiction categories.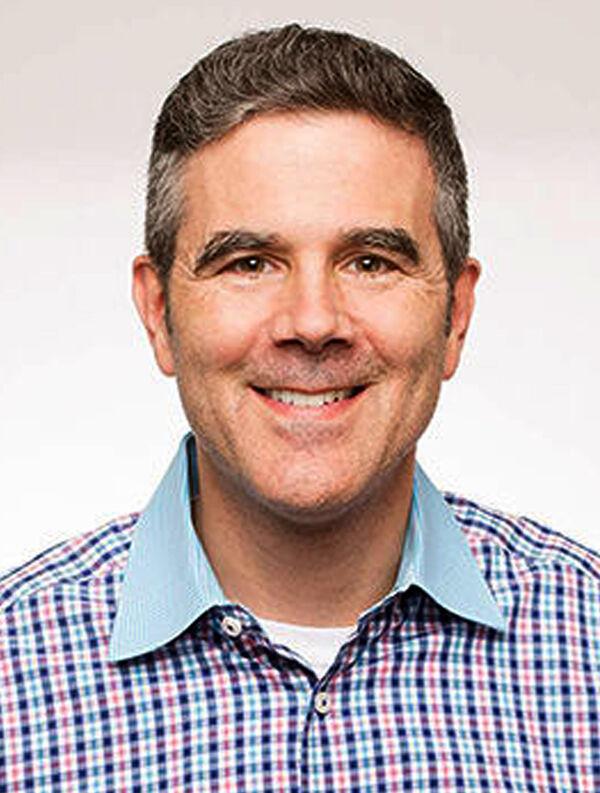 Eric Shephard is the executive director of the Waco Civic Theatre. He came to the theater in 2013 after serving 13 years as artistic director of Vive Les Arts (VLA) Theatre in Killeen. Eric had a strong track record in budget growth and increasing corporate support at VLA Theatre. At WCT, he continues this work as well as brings innovative theatrical productions to the Waco community.
According to Variety.com, there are 200 million consumers within the family and faith-based community in the United States. This consumer market is valued at $2.1 trillion. Moreover, since the beginning of this genre, faith-based movies have amassed over $2 billion. In 2020, the Waco Family & Faith International Film Festival received 1,688 film entries from 109 countries and across five continents and presented 72 films. In 2021, the film festival will present more than 60 films from such countries as Spain, Vietnam, Israel, the United Kingdom and the Bahamas, to name a few.
"We continue to be blown away by the amazing support of the festival from filmmakers all around the world as well as impressed with the high-quality films that have been submitted under the themes of family, faith, freedom, military, veterans and DIY (do it yourself)," Tyrha said.
The drive-in movie screenings are free of charge while the online screenings will cost $5 for unlimited movie screenings. The platform will open on Feb. 2. The cost of the tennis mixer is $25 with lunch included while the golf tournament will cost $125 per player or $500 for a foursome. A meal will be included.
Director's Forum
During the pandemic, we have watched a lot on Netflix, Amazon Prime and Hulu, and have often tuned in to old TV shows. We rewatched the original "CSI," the show that introduced the world to forensic science.
The Mayborn Museum will hold its seventh annual Director's Forum, "Forensics 101," on Feb. 4-5. The forum will be delivered virtually. This multi-event program will allow attendees to delve into forensic science from the comfort of their own homes. Headlined by renowned criminal profiler James R. Fitzgerald, the forum will explore techniques and methods used to solve crimes and deliver justice.
Fitzgerald will speak from 6 to 7:30 p.m. on Feb. 4. The retired FBI supervisory special agent, criminal profiler, forensic linguist and member of the Behavioral Analysis Unit will describe how the science of forensic linguistics solves crimes, and how he used it to take down the notorious Unabomber.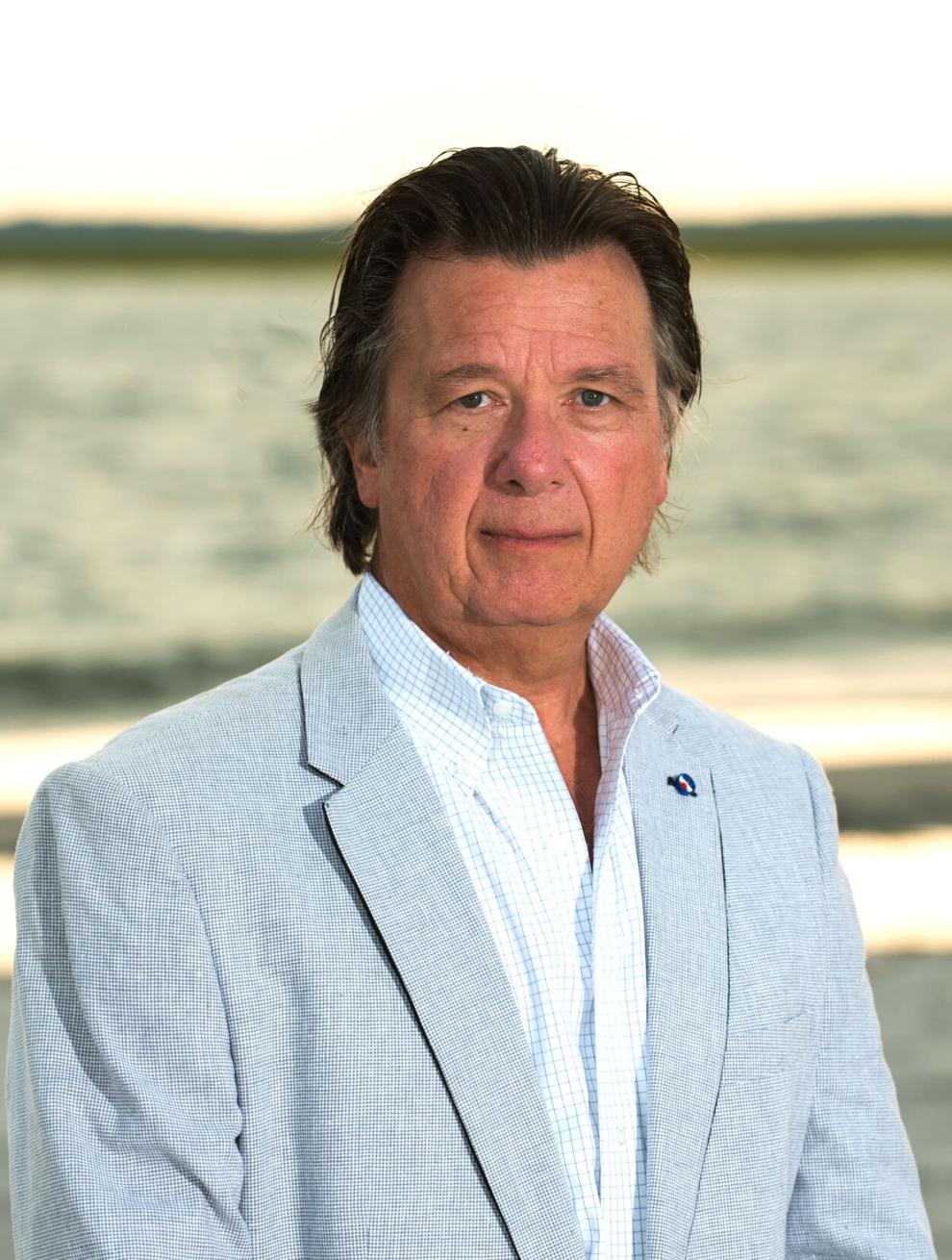 Fitzgerald remains an active criminal profiler and forensic linguist with his company, James R. Fitzgerald Associates. During his extensive and varied law enforcement career he investigated numerous homicides, sexual assaults, kidnappings, bank robberies and other violent crimes, as well as matters of international notoriety that include the Unabomber, JonBenét Ramsey, anthrax and D.C. sniper cases as a profiler and/or a forensic linguist.
On Feb. 5 from 10 to 11:30 a.m. a panel of forensic experts will discuss their passion for applying various sciences to help solve crimes. Panelists include Fitzgerald, retired Texas Ranger James Huggins, forensic artist Dr. Suzanne Baldon and retired FBI agent Norm Townsend.
"Forensic science has long held the fascination of many as evidenced by numerous television programs, films, and books on the topic," said Charles Walter, director of Baylor University's Mayborn Museum Complex.
"The museum is proud to host this exciting array of experts as we dig deep into true crimes and the methods used to solve them."
The event fee is donation-based. Registration is available on the museum's website at maybornmuseum.com.
Urban Homestead
"Urban homestead: the home and garden of a person or family engaging in sustainable small-scale agriculture and related activities designed to reduce environmental impact and increase self-sufficiency."
This definition appears on urbanhomestead.org to describe the phenomenon of city dwellers using their home lots to grow their own food and, perhaps, own some barnyard animals.
World Hunger Relief Inc. received a grant from the Natural Resources Conservation Service to develop a 1/5-acre site that can demonstrate the food production techniques for the home.
The 1/5-acre size is the average lot size in McLennan County, according to World Hunger Relief education director Chase Jensen. The farm site includes gardens, a miniature "food forest" orchard, compost systems, rainwater catchment, urban livestock and a classroom, all designed to work in harmony with one another.
The nonprofit has developed courses covering all the components of the urban homestead that will be at a new space developed at its farm on Spring Lake Road.
On Feb. 6, a demonstration and discussion will focus on winter fruit tree pruning and will cover pruning principles and demonstrate practical techniques. A class on Feb. 19 will cover spring gardening.
In that class participants will learn how to prepare spring garden beds, what can be planted through the spring in Waco and how to care and maintain the garden throughout the growing season. March will bring classes on raising rabbits and composting while the basics of gardening and a class on urban fruit production will take place in April.
Chase said that while urban homesteading has been growing in popularity for a few years, the COVID-19 pandemic accelerated the interest.
"After witnessing food scarcity, people became interested in producing some of their own food," he said.
Urban homesteading classes will be capped at eight people with each class costing $30 per person. Classes will begin at 9 a.m. and run 2 hours and 15 minutes. For more information or to register for a class, visit worldhungerrelief.org/urban-homestead. 
Julie Campbell-Carlson has written for Waco Today since 1997. She's always looking for interesting tidbits for her column.
She can be reached at Julie_Carlson@mygrande.net