College students will return to school in January, and some local students will travel far afield to get back their universities. Because of the pandemic, universities altered their traditional college experiences in numerous ways.
Read how three local sophomores adjusted to their out-of-state experience. Two attend large urban universities and one attends a small, isolated school.
"I've had to learn a lot of empathy over the last few months, said Emily Mosley, who transferred from Baylor to George Washington University. "It's so hard to be isolated in a new city across the country and not live out my college experience. Learning to take extra steps and precautions here that I might not have to take otherwise has taught me that the collective good is more important than myself."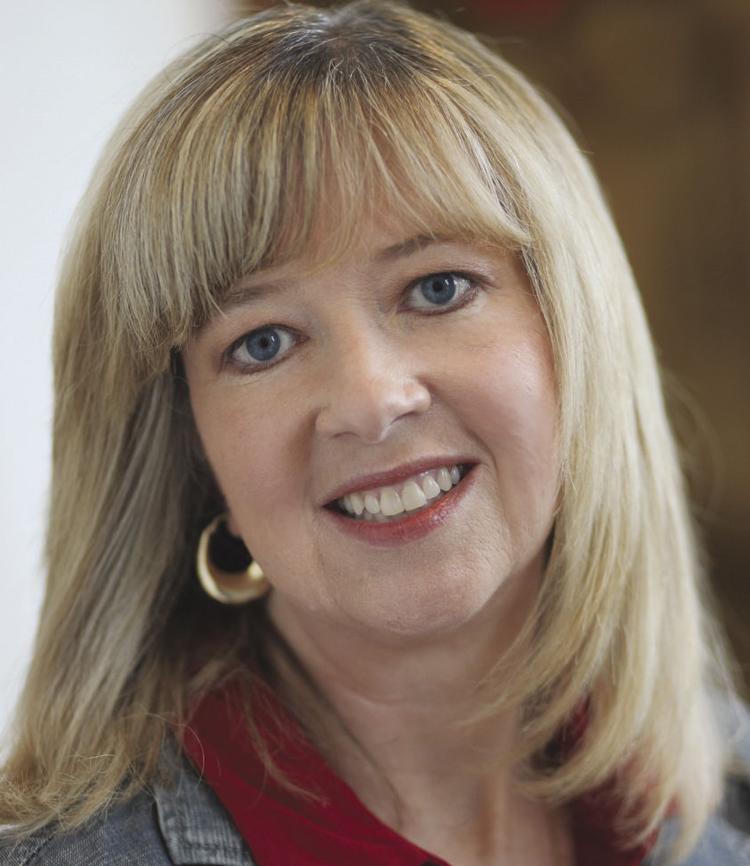 Emily, a 2019 Midway graduate, lives in a dorm only five blocks from the White House. All her classes in the fall were online and will be again in the spring. Emily will major in international relations and with minors in political science and law and societal ethics at the Elliott School of International Affairs.
GW put many procedures and restrictions in place during the fall. Emily was tested for COVID-19 twice a week, had to wear a mask everywhere outside, received a mandatory flu vaccine and was allowed no guests.
"Even people who lived in my same dorm could not come visit me in my room," she said. "In fact, if I violated the policy, I would lose my scholarship. Meeting people has been and still is very hard. I got to know people mainly through classes, and a lot of my friends are virtual. A lot of upperclassmen have apartments here, so sometimes people in your student organizations or classes will be in D.C. and we meet up and hang out (socially distanced, of course)."
Emily has been able to explore D.C. When the weather was nice, she would walk every day to the Lincoln Memorial and just sit and study.
"My boyfriend and I would have picnics on the Potomac or on Roosevelt Island," Emily said. " My first day by myself in D.C. I ran into Elizabeth Warren, her husband Bruce, and their dog Bailey on my walk to the Jefferson Memorial."
For folks in D.C., COVID was overshadowed by the presidential election. Emily said fall was crazy and terrifying at times.
"We were sent an email to prepare like we would prepare for a hurricane," she said. "The university gave me a list of stockpile items, businesses were boarded up and closed, riot cops and helicopters were all over the street. It was terrifying.
"The presidential motorcade passes my dorm at least once a day, and some days from my window I'd see people cheering and other days I'd see people screaming and throwing stuff. I went to the White House the day after the initial election results were called and the whole city just stopped and took to the streets (for better or worse)."
Emily serves on the activism committee for George Washington University Democrats and did a lot of work for congressional and Senate seats across the country as well as working phone banks and registering people to vote.
"Being here for the election was the highlight of the fall," she said. "My boyfriend is from Australia on a Fulbright (Scholarship) so it was fun teaching him about the election process. We got together with some friends and made Electoral College map predictions and watched the results come in all night. When they finally did come in, we went outside and listened to the music, got dinner, and just witnessed history. It was unforgettable."
Paige DuPuy also found herself in a new city in the fall. The 2019 Waco High graduate transferred from Texas A&M to Boston University. She is an environmental analysis and policy major.
"I chose Boston University for several reasons: the rigor of the institution, the academic and social environment, and of course, the location," she said. "I wanted to get out of my comfort zone and do something different for college, and BU was calling my name."
Paige arrived in Boston in late August. She and her mother, Mandi, had to be tested for COVID-19 in Texas before they flew to Boston. Upon arrival to campus, Paige had to get another COVID test at the school before she could move into her dorm. Students who were living on campus were tested every three days or two times a week.
"Because of the tests, I can go to class, run errands, and hang out with small groups of people without worrying about if I'm spreading COVID to everyone I come into contact with," she said. "BU has done a fantastic job of keeping things safe and contained, and it puts everyone on campus at ease."
During the fall, all of Paige's lectures were online but three of her lab/discussion sections were in person. She is living in a dormitory-style brownstone house on BU's south campus near Fenway Park.
"I love it!" she said. "I am about a 10-minute walk from the closest dining hall. I live in a single room so I don't have a roommate, but there are 11 other students in our household,"
When she first got to campus, Paige used the transfer student group on Facebook to connect with people. She also began making friends with her housemates, and she made a few friends through her classes and clubs/groups as well.
"I have been able to explore Boston," Paige said. "On the weekends I have gone to places like the Boston Public Market, Chinatown or the Boston Common. My friends and I also like to try new restaurants and shop at thrift stores, which has brought us to several cool spots in Boston. There is still a lot I haven't gotten to and I am excited to do more exploring."
While Paige was not allowed to have visitors in our dorm, not even other BU students, she did leave Boston to visit her boyfriend in October, and traveled home to Waco for Thanksgiving break. Of course, she was careful to follow the guidelines of Boston University and the state of Massachusetts.
"I think the most surreal moment was when it first snowed in early November," she said. "I was so surprised and quite literally giddy. That was when the fact that I had moved across the country (not to mention in the middle of a pandemic) really hit me hard for the first time. Like, yeah, this is definitely not Texas."
Paige thinks regulations and protocols will remain during the spring semester and will stay until a vaccine is widely available to college students.
"More than anything I've learned to adapt," she said. "There is pretty much nothing we can do about the situation we all got thrown into but accept it and adapt to this new lifestyle. Life is different, but it is still good!"
My daughter, Derby, is a sophomore at Sewanee in Tennessee, and because she is a writer, the following is her account of the fall semester at the small, remote school.
Sewanee's giant Christmas tree was being strung with lights during one of my walks to the COVID testing site on campus. It was early November, and I was not exactly ready for the day ahead of me. I had a midterm to do in between the filming of two scenes for our annual "Lessons and Carols."
But, despite this feeling of uncertainty regarding both the filming and my midterm, I paused to watch one man stringing lights on this tree. It was a moment of peace — one that I very much needed — that grounded me during this chaotic and hectic semester. But, I realized that I couldn't stay in limbo forever. So, I paused, took a deep breath, before returning to my walk to the testing center.
Walking to the COVID testing area on Sewanee's campus was always an interesting part of my week. The trees were changing to the most vibrant of reds and yellows and I would either listen to a podcast or playlist while walking through the hustle and bustle of daily campus life, albeit it was very different this semester. There was a fluctuating sense of anxiety in the air, depending on different circumstances that came up throughout the semester.
Sewanee was essentially a bubble where students were not allowed to leave campus except for extreme reasons, like picking up prescriptions or going to doctor appointments off campus. On the same note, visitors were not allowed on campus for any reason. Because of this, the Sewanee bubble was very tangible for most students.
In the second week of being on campus, a group of students was sent home because they went out and bought Wendy's. No student had been sent home yet at that point in the semester. But, after this incident, every student knew that Sewanee was being deadly serious surrounding the possibility of a COVID outbreak on campus.
People joke that it was because the "Sewanee Angels" watched out for our campus. I would like to argue that it was the power of human beings that stopped it. It was through decisions of allowing parties to occur, but they must be outside. It was through the decision of moving Sewanee's 66th "Lessons and Carols" to an online format that allowed both the people involved in the production and those who would normally see it to appreciate the tradition safely.
As someone who is an active member of the University Choir, I bring up "Lessons and Carols" because I was one of the students who participated in the making of this film. How strange and surreal it was to sing in a mask and with an eight-person ensemble instead of with the full 60-member choir. It also felt extremely strange feeling to know that my name would be on the end credits of a small film.
It is safe to say that my college experience was not impeded during those four months on campus. I still made friends while keeping up with my old ones. I still went to Sewanee's infamous parties but tried to stay masked in case an outbreak happened. I still had face-to-face classes, although in tents. I was inducted into the Order of the Gown, although outside and without my parents in attendance. Sewanee even held the memorial for one of my dearest friends (who died in a freak riding accident) safely regarding COVID.
It was during one of my walks to the COVID testing site that I realized that I was very lucky. I was very lucky to be able to go to a university that still allowed us to do what made us Sewanee.
Whether it was the Sewanee Angels looking down on our mountain or the hard work of many people, I am so grateful that this semester happened. I do not regret for a single moment that I came back to campus. I don't think I ever will.
Cleanup Efforts
Start off 2021 by doing some good things for the community, beginning with disposing your live Christmas tree in an environmentally friendly way. Take your live Christmas tree to Paul Tyson Field on Jan. 9 from 10 a.m. to 3 p.m. and watch your tree go through a mulcher and bagged up for your winter mulch spreading.
Please remove any ornaments and tinsel before you take your tree for mulching. There is no limit on the amount of trees you bring, so grab your neighbors', too. The annual Chipping of the Green is hosted by Keep Waco Beautiful.
The first 50 recyclers will receive a Texas native sapling to replace the cut-down Christmas tree.
"We really want to keep these trees out of the landfill," said Ashley Millerd Crownover, executive director of KWB.
Then, from noon to 2 p.m. on Jan. 10, KWB will partner with The Jaunty Jungalow on a Cameron Park Trail cleanup. Because of COVID restrictions, volunteer shifts will be limited to 10 people per shift.
For its MLK Day of Service, KWB will hold a Brazos River cleanup from 11 a.m. to 3 p.m. Jan 18. While last year's cleanup attracted approximately 400 volunteers, COVID-19 restrictions will allow only 80 volunteers spread out from one of four locations (10 volunteers per location for a two-hour shift).
Waco Paddle Company will once again offer kayaks for volunteers who want to get on the river. Other volunteers will meet at Bledsoe-Miller Park, Indian Spring Park or the Redwood Shelter. Lunch for volunteers has been donated, and those who register will receive a free T-shirt. Volunteers must wear masks.
"What we are seeing is a lot of mask and glove trash everywhere, and those don't biodegrade," Ashley said. "We will provide pickers, bags and gloves for our volunteers. We want to make this cleanup as safe as possible."
Registration is a must for either of these cleanup events. Visit Keep Waco Beautiful's Facebook page to learn more.
Girl Scout Cookies
Here's a sweet treat to help you get through the first part of 2021. The Girl Scout cookie program opens Jan. 20. You can place your orders for those Thin Mints, but you also might want to try a new cookie variety named Toast-Yay! It's a French toast-inspired cookie dipped in icing.
There will be some changes to the cookie program this year due to COVID-19. Girls may sell to friends and family, door to door, and at booths, as usual. However, many businesses are waiting to confirm the availability of the booth locations as they closely track coronavirus trends in the community, said Kursten Mitchell, marketing chief of the Girl Scouts of Central Texas.
"Similarly, in a poll of our members, we found that fewer girls are planning to sell at booths this year for health safety reasons," she said. "This is likely to affect the number of booths people will find in the community during cookie season."
In response to COVID-19, Girl Scouts has increased contactless payment and delivery options, so girls may accept orders and payment online and do porch-drop deliveries. Girls participating in in-person selling are required to wear masks and encouraged to wear gloves and keep sanitizer on hand. Girls may host neighborhood driveway booths and arrange drive-through booths, and Girl Scouts has provided multiple tools to support girls' online cookie sales.
"We are working on finalizing a relationship with a delivery service so community members may order Girl Scout cookies delivered directly to their home, much as they would for a meal delivery," Kursten said.
While this year's Girl Scout cookie program will look different, it remains the largest girl-run entrepreneurial program in the world, teaching girls business skills like communication, money management and business ethics. Last year, more than 10,500 girls participated in the Girl Scout Cookie Program across Central Texas and collectively sold just over 3 million boxes. The 2021 sale will end Feb. 28.
The sale of cookies to finance Girl Scout troop activities began in 1917, when the Mistletoe Troop in Muskogee, Oklahoma, baked cookies and sold them in its high school cafeteria as a service project. In July 1922, The American Girl magazine, published by Girl Scouts of the USA, featured an article in which Florence E. Neil, a local director in Chicago, provided a cookie recipe that had been given to the council's 2,000 Girl Scouts.
Between the 1920s and 1930s, Girl Scouts across the country used home-baked cookies to help fund their activities. In 1934, Greater Philadelphia took cookie sales to the next level, becoming the first council to sell commercially baked cookies.
For more information about the cookie sale, including booth locations, visit gsctx.org/cookies.
Adjustments
The Christian Writers Workshop will conduct a modified 2021 season in an effort to keep its membership healthy and comply with current health recommendations regarding the coronavirus.
In January, the organization will skip its annual kickoff meeting and forgo its usual in-person meetings on Wednesday evenings. The group is exploring the possibility of Zoom meetings, and is open to the possibility of future meetings with proper attention to spacing and masking in its usual room as the days unfold.
In the meantime, the focus will be on at-home writing assignments with the goal of compiling them into a publication next fall. Themes for the assignments will be announced via newsletter. Sign up to receive the newsletter by emailing Mary at mhamilton122@yahoo.com.
Sadly, COVID has taken out another annual event. The Miracle Match Marathon, which raises funds and awareness for the Bone Marrow Donor Program, will not take place in person this year. The event will be offered as a virtual race. For more information, visit miraclematchraceseries.run. 
Julie Campbell-Carlson has written for Waco Today since 1997. She's always looking for interesting tidbits for her column.
She can be reached at Julie_Carlson@mygrande.net