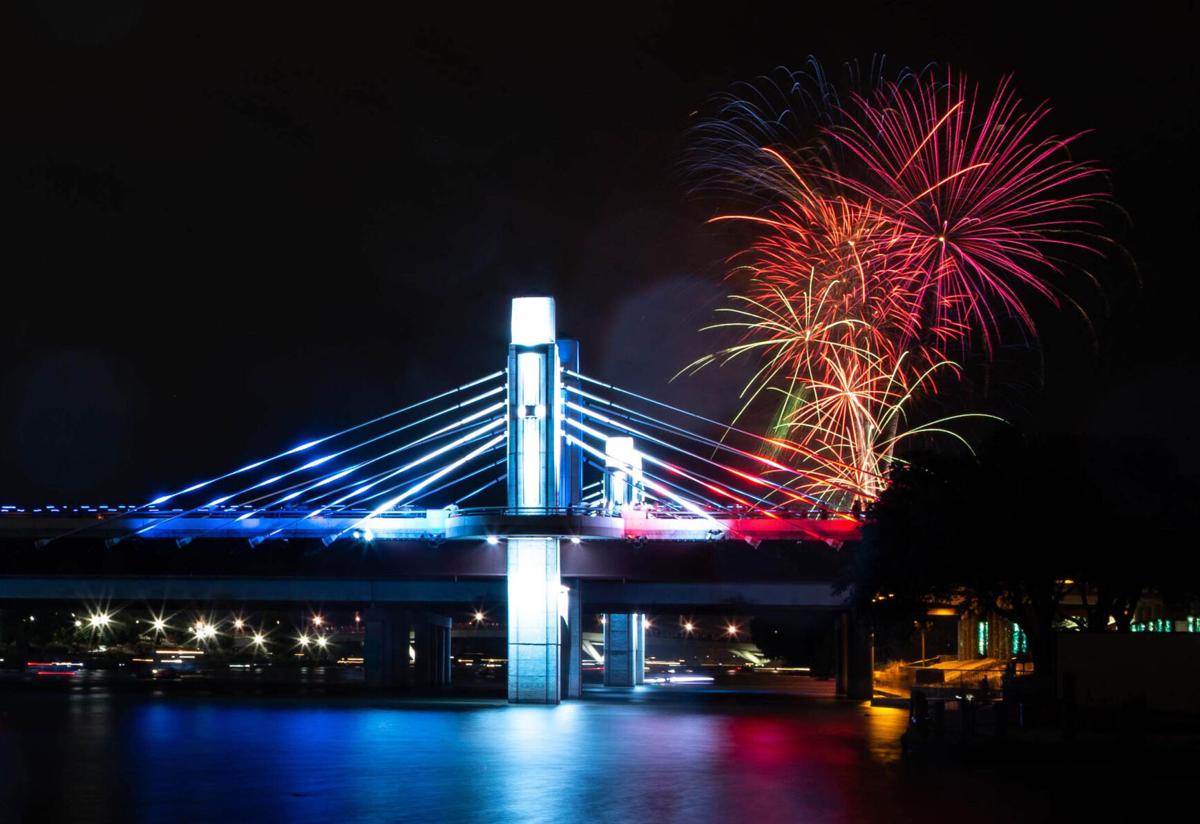 People are resilient. When 2020 brought the cancellation of traditional holiday events, people found new ways to celebrate. I know my family did on July 4th.
Instead of going to a neighborhood parade, having an afternoon cookout with friends and watching a local fireworks display, we had a picnic lunch, watched "Hamilton" in the afternoon and drove about 30 miles down the road to a great fireworks show in Gatesville.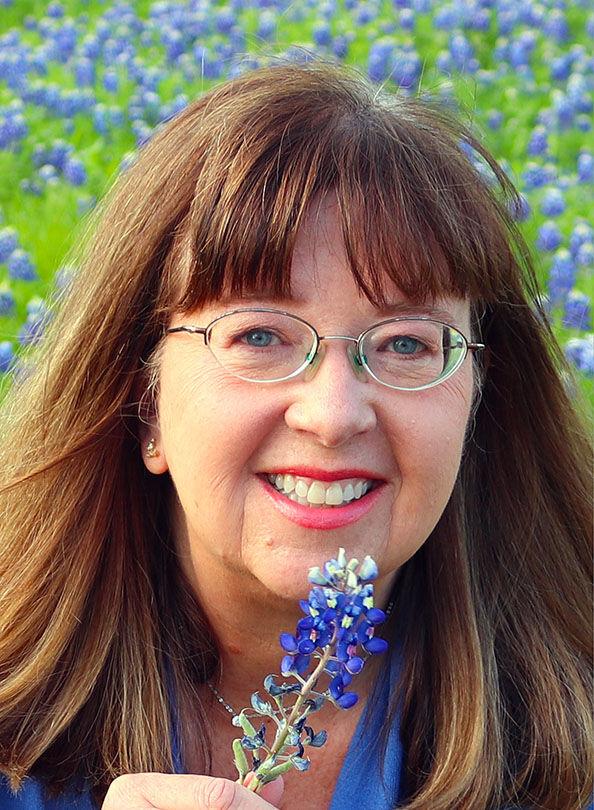 Although watching "Hamilton" will still be a viable afternoon activity, this year will see the return of those much-loved events, including the city of Waco's Fourth on the Brazos.
"We're excited to announce the return of the annual Fourth on the Brazos celebration at McLane Stadium's Touchdown Alley," said Megan Davis, community promotions specialist for the city of Waco. "We expect a large crowd, but Touchdown Alley allows people to really spread out."
Fourth on the Brazos will include live music, food trucks and plenty of family-friendly fun. The gates open at 6 p.m. The fireworks display, accompanied by the Waco Community Band, will launch at 9:15 p.m. The fireworks will be shot above Lake Brazos between Touchdown Alley and the Ferrell Center.
"We are working on our live music and our food truck lineup," Megan said. "We will have more details on our Facebook page."
Fourth on the Brazos is part of the Brazos Nights concert series. The patriotic event is usually the finale, but this year it might be the kickoff. The city hopes to sponsor outdoor concerts in late summer/early fall. Keep up with details about Fourth on the Brazos and Brazos Nights by visiting brazosnightswaco.com.
If you aren't quite ready for the Fourth on the Brazos crowd, then don't forget about smaller cities and towns, like Gatesville, for July 4th celebrations. Gatesville's fireworks will be launched in the vicinity of the high school. Spectators can watch from the Gatesville High School stadium stands and from surrounding parking lots.
TriWaco is Back
Another popular Waco event will take place the weekend following July 4th. Athletes from near and far will compete in the TriWaco Triathlon and will fill the area around Heritage Square. Sponsored by the Greater Waco Chamber of Commerce, the triathlon will take place July 11.
TriWaco includes both sprint and Olympic distances. The sprint race will feature a 400-meter swim, 16-mile bike race and a 5K run while the Olympic triathlon includes a 1,500-meter swim, 40K bike race and 10K run.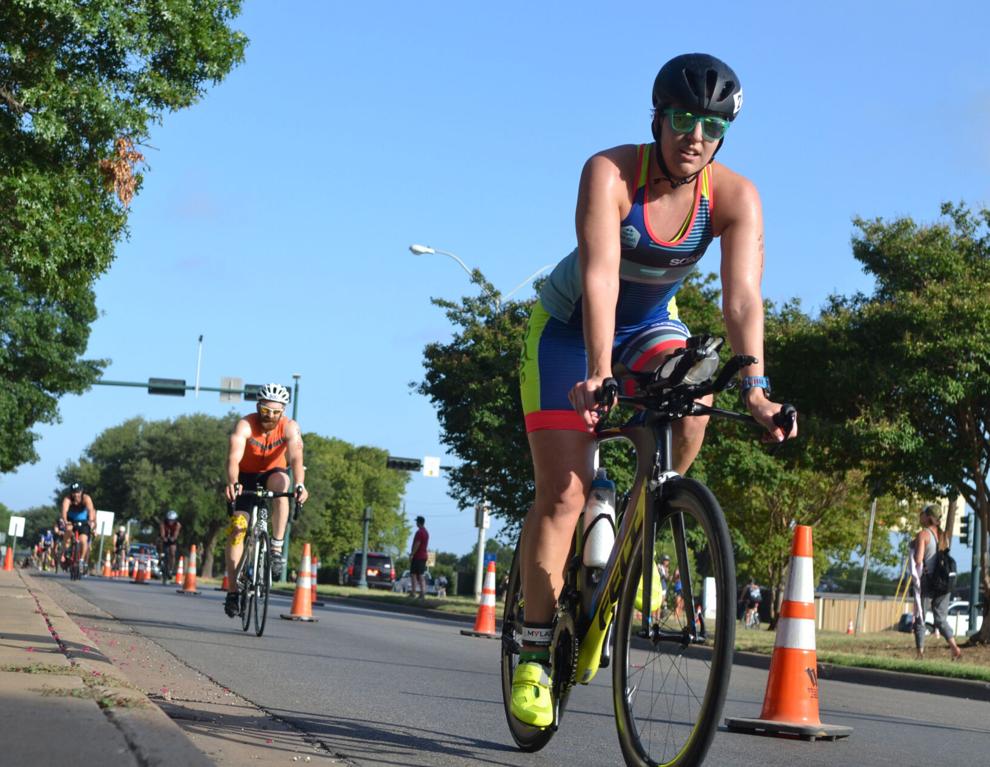 Athletes can forgo the run and enter a sprint or Olympic aquabike event. Both distances will feature swims in the Brazos River and finish with a run over the Washington Street Bridge. The Olympic distance will begin at 6:30 a.m. with a rolling start while the sprint will begin at 6:50 a.m. Award ceremonies will be at 9 a.m. for the sprint and 9:30 a.m. for the Olympic.
The chamber is expecting between 900-950 athletes.
"People are so excited that the pandemic is subsiding and races are starting back, and our team is excited to get events going again," said Ricky Vasquez, director of the chamber's signature events. "TriWaco presents a wonderful opportunity for triathlon athletes to begin training, especially with our two Ironman competitions this fall."
Did you know Waco is the home of the first triathlon held in the state of Texas? The Waco Striders hosted the first triathlon in May 1980 with 24 men and one woman competing in the Olympic distance at Lake Waco with the staging area at Speegleville Park.
The event grew to 500 entries with a waiting list each year, with many triathletes considering the Waco Triathlon the best in Texas. The last Waco Triathlon was held in 1991 and was reimagined as what is now TriWaco in 2009.
'Little Women' Musical
One of my favorite books is "Little Women." I have read it countless times and seen the various movies and miniseries, but I have not seen the musical based on the novel.
I plan to rectify that in July by attending the Waco Civic Theatre's production, which also happens to be the first show in the 2021-22 season. "Little Women" will run July 16-18 and July 23-25.
"It has been 14 months since we planned a season, and it was such a good feeling to put it together," said Eric Shephard, executive director of the WCT. "This season's productions will be smaller shows until we get to 'Music Man' in May."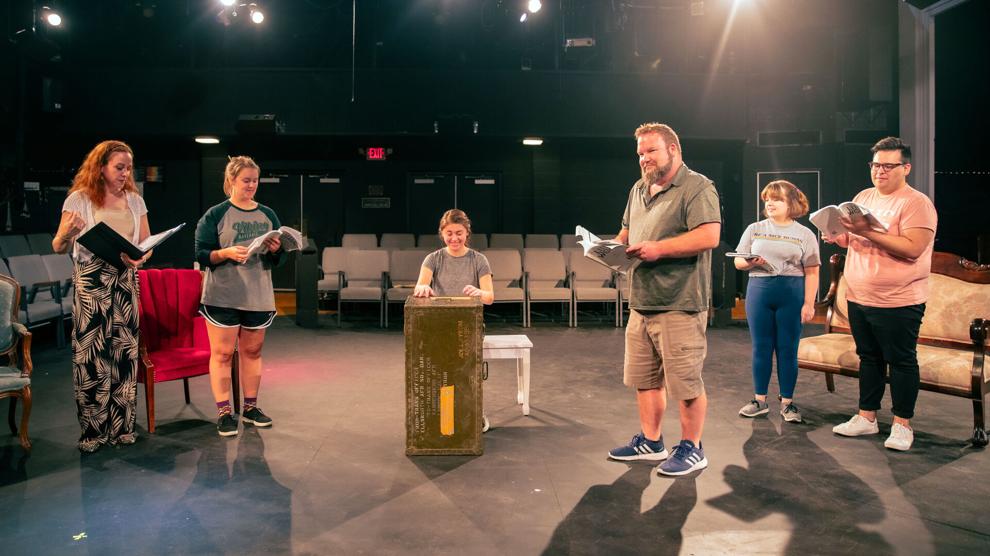 The smaller shows lend themselves to the WCT's revamped theater space. The physical layout is different and now more of a theater-in-the-round. However, "Little Women" calls for a traditional stage and will be held at the Waco High Performing Arts Center.
"We are so glad to continue our partnership with WISD," Eric said.
The musical is faithful to the book that follows the March sisters through hardships and joys. The show will feature Krystal Marshall as Meg, Tori Christensen as Jo, Kelly MacGregor as Marmee, Jarrod Wells as Laurie, Kami Ellis-Yasko as Aunt March, Kaleigh Huser as Amy, Trey Shonkwiler as Brooke, Ally Varitek as Beth, Jeremy Stallings as Bhear, and Bart Cox as Mr. Laurence.
"Many of our shows this season will be shows by or about women, and that is good," Eric said. "Women make up the majority of our audience and are the majority at our auditions. We want to acknowledge that."
After "Little Women," the WCT season will continue with the rom com "Outside Mullingar" in September; "Ring of Fire," a Johnny Cash tribute show, in October; the one-man-show "Thurgood" in February; "Bright Star," which was written by former Waco resident Steve Martin, in March; and in May, "Music Man," which is being revived on Broadway with Hugh Jackman in the lead.
The theater also will stage "The Best Christmas Pageant Ever" and "The Most Wonderful Show" holiday review in December and hold its traditional fundraising event sometime in the fall.
The WCT will produce a record five children's shows this summer. June brought "The Descendants" and "Seussical Kids," while "101 Dalmatians" and "Shrek Jr." will be held in July. The stage play "15 Reasons Not to Do a Play" will round out the children's productions in August.
Tickets for "Little Women" as well as season tickets are available on the WCT website. For more information, visit wacocivictheatre.com.
Deep in the Heart
If you have missed going to the movies, you can make up all that lost time by attending the annual Deep in the Heart Film Festival July 22-25 at the Waco Hippodrome. Showcasing approximately 100 short films and five feature films, the festival also will feature panel discussions with folks involved with film, an awards ceremony, a VIP red carpet opening party and more.
Last year, festival organizers had to pivot to an online format, and they discovered some components of that they liked.
"This year, the festival will be a hybrid," said Samuel Thomas, who co-directs the festival with Louis Hunter. "We always regretted that festival pass holders were not able to watch all the films because of the volume of offerings. We realized a way to allow that. We will have our live screenings and then for a week starting July 25, we will have everything streaming online. Film buffs can see it all or can rewatch their favorite films."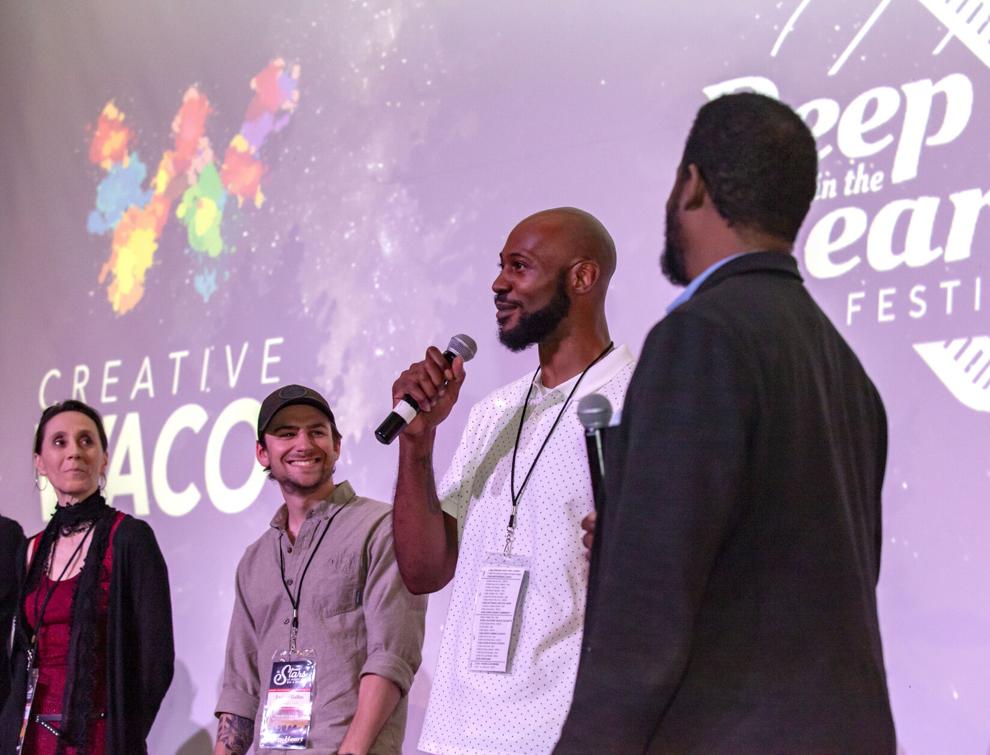 The festival will kick off with a VIP party at 6 p.m. July 22 at Cultivate 7Twelve with a screening of the feature film "Electric Jesus" following at the Hippodrome. The films centers around the Christian rock world of the '80s and '90s.
Other films in multiple genres will begin on Friday, July 23. All film screenings will take place at the Hippodrome while parties will be held at Cultivate 7Twelve, Klassy Glass and Brotherwell Brewing.
"We have five main submission categories — feature film, short film, student short film, music video and short screenplay," Samuel said. "We take every genre of film: drama, comedy, documentaries, family friendly, sci-fi/fantasy, even horror films. We give certain genres their own blocks, like family friendly and horror. For the rest, we build movie 'mix tapes.' For instance, this year we have a block of films about altered realities, one about wants vs. needs, and one we're calling 'Demo Day' — all about how people can rebuild their lives."
Movies entered in the festival are judged by two groups of people who watch the films. One group is a number of volunteers from around the community and the other is a small programming team of film professionals.
"After our final submission deadline, the programming team meets, discusses the films and reflects on the notes from the volunteer team," Samuel said. "This allows us to look through the lens of quality filmmaking, while also making sure we find films everyone can enjoy. It's no fun if only the film snobs 'understand' the movie. We want everyone to enjoy the immense talent and storytelling in the festival."
The festival also will include panel discussions with film professionals. One panel will be on the choreography that goes into fight scenes and intimacy scenes. Additionally, film professionals will take a tour of the local area to learn about locations that have been used or could be used in films. Volunteers also are needed to help with everything from ushering to helping with parties to clean up. Volunteer signup will be available on the festival website.
"Waco has been fantastic to us!" Samuel said. "We are really lucky to have such a supportive home. Fiona Bond and all the folks at Creative Waco have done such a wonderful job at promoting the importance of the arts in a thriving community. Plus, Waco has turned out every year for the festival, drawing over 1,000 attendees in each year of the in-person event.
"Even when we had to pivot to an online presentation last year, we still met around 75 percent of the normal viewership of a non-COVID year. This town loves to get out there to mix and mingle, and we imagine that this year will be huge in reconnecting with each other."
Cattle Baron's Talent
The summer usually finds local folks putting on their best western party wear and living it up at the annual Central Texas Cattle Baron's Ball. While that much-anticipated event will not be held at its traditional time, Cattle Baron's, presented by Ascension Providence, will return in 2021, on Oct. 23, to be precise. And something old will accompany this new date — the party will return to MCC's Highlander Ranch.
"We haven't been to Highlander Ranch since 2012, I believe," said Madison Douglas, senior development manager for the local American Cancer Society. "It is a beautiful site, but the heat has always been a factor with an outdoor June event. We hope that won't be the case in late October."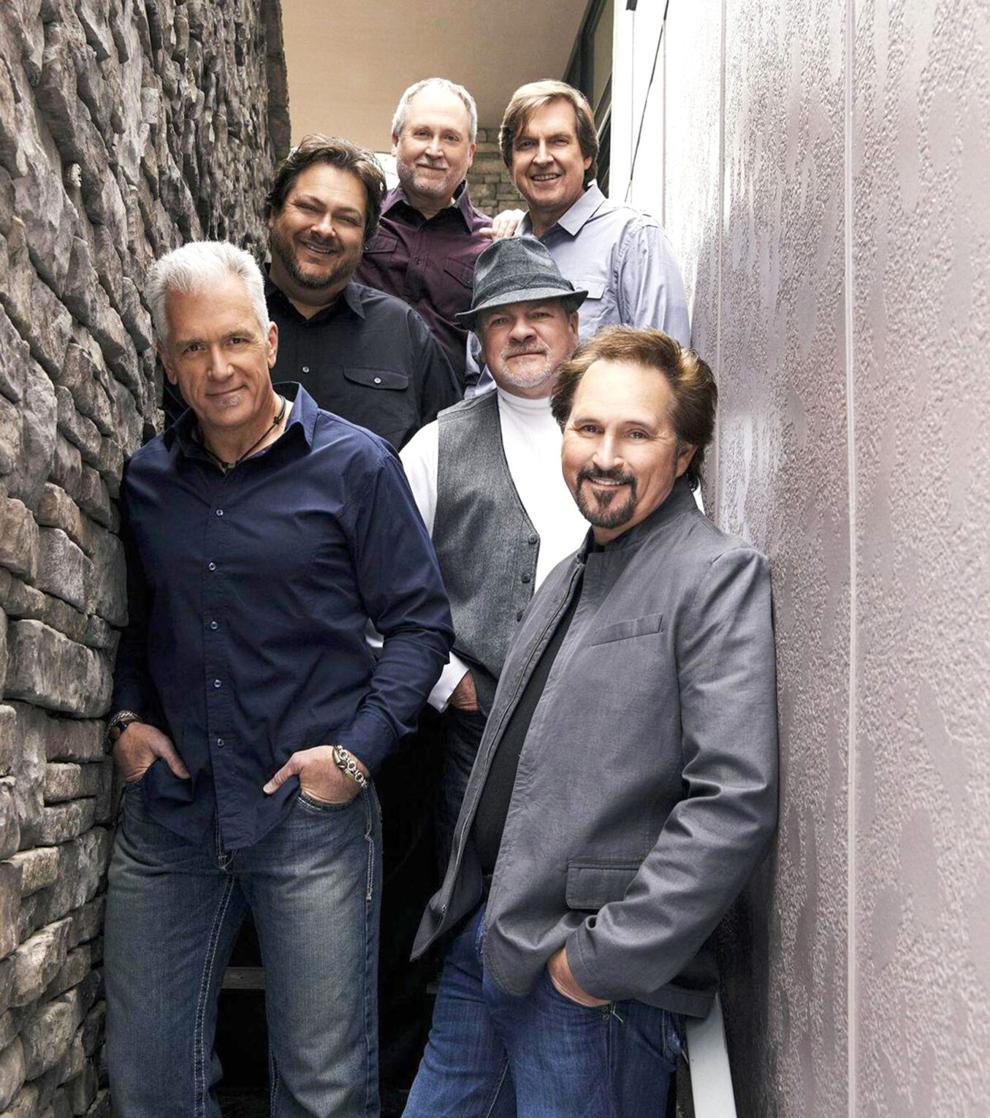 A crowd favorite will also return as entertainment in 2021. Diamond Rio, who appeared at the 2017 ball, will take the stage this year. The band debuted in 1991 with the single "Meet in the Middle," which made it the first band to send a debut single to No. 1 on the Billboard Hot Country Songs charts.
Cattle Baron's supporters also can expect a live and silent auction, casino games, wonderful food by Eddie Dean and a VIP party. Organizers also are hard at work to arrange the traditional ancillary events. The Shoot for a Cure will be held Aug. 28 at Weber's Shooting Range while dates for the fashion show and Little Wranglers party are still in the works.
This year, Cattle Baron's will focus on breast cancer. Alison Sorley, a breast cancer survivor, will serve as honorary chair and will share her story closer to the event date. Jim Holmes, Cindy Holmes, Debby Burleson and Tom Smith are chairing the event.
Although the Waco ACS had to pivot to a virtual event in 2020, through the generosity of donors, the Central Texas Cattle Baron's Ball was able to raise more than $140,000 to help fund innovative and cutting-edge research projects in the fight against cancer.
Since the inception of the first Waco Cattle Baron's Ball in 1993, $8.6 million has been contributed to local and national cancer support services, as well as groundbreaking cancer research. Keep up with news about the 2021 Cattle Baron's Ball by following its page on Facebook. 
Julie Campbell-Carlson has written for Waco Today since 1997. She's always looking for interesting tidbits for her column.
She can be reached at Julie_Carlson@mygrande.net