Last year, the Cameron Park Zoo got creative with its popular Brew at the Zoo. To encourage social distancing, it turned the normal one-night affair into a three-night party. People loved the new set-up, so much so that Brew at the Zoo will take place on both Oct. 15 and 16 this year.
"We had such a great response that we decided to keep that format," said Terri Cox, executive director of the Cameron Park Zoological and Botanical Society. "Each night will be limited to 500 people and is sure to sell out, just like last year."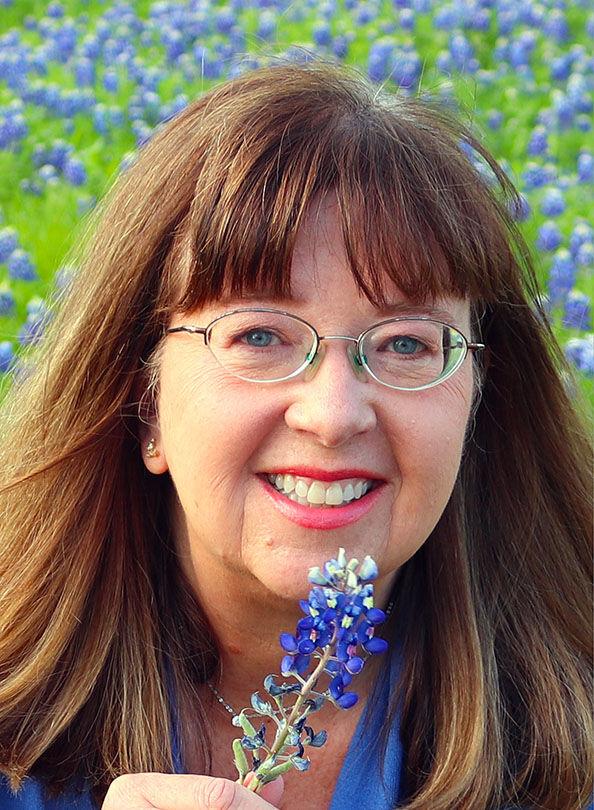 The fun begins at 6 p.m. and will run until 10 p.m. Local breweries will provide tastings of their beer, ciders and ales to patrons. Each guest will receive a stainless-steel tasting cup and will receive tickets for 12 2-ounce tastings (the Texas Alcoholic Beverage Commission's limit). However, guests can also buy cool insulated mugs and purchase their favorite beers.
To discourage a crowd packing a dance floor, the 2020 edition of Brew did not feature music. But this year, smaller ensembles will play in three different areas. Guests also can view the zoo's animals until 7:30, when they will be put to bed. The bars will close at 9:30 p.m.
Tickets for Brew, available online, cost $45 a person ($35 for zoo members) and absolutely no one under age 21 will be allowed to enter. T-shirts and beer steins can be purchased online for $15 each.
The zoo will hold another one of its popular events on Nov. 13. The H-E-B Zoo Stampede will feature a 5K, 10K and 1-mile fun run and will begin at the zoo. The 1-mile race will begin at 8 a.m. with the 10K beginning at 8:30 a.m. and the 5K at 8:45. The 5 and 10Ks are chip-timed events. Registration for the Zoo Stampede is available online.
"In honor of Zeke, our baby giraffe, both Stampede and Brew at the Zoo will have giraffe themes," Terri said. "He is growing like a weed. We also have a new 2-year-old Komodo dragon named Flint who came to us from the Chattanooga Zoo."
The Cameron Park Zoo is in the midst of an expansion project; however, construction costs have increased during the pandemic. Successful fall events will help supplement funds for those projects. People also can donate to animal enrichment projects. For example, a $25 donation will provide toys for the coyotes and macaws.
Goodwill Benefit
October brings with it Halloween. Many folks turn to local Goodwill stores to find the perfect Halloween costume, but did you know that Goodwill is much more than thrift stores?
Purchases at those thrift stores actually fund life-changing training programs and vocational services for individuals seeking greater success in the workplace.
"We offer various community programs, such as our Job Connections," said President and CEO Shannon Wittmer. "We hold computer classes, and people also can get help with resume writing, interviewing skills, budgeting, conflict resolution and more. We also hold job fairs as well as specialty programs that are just for military veterans. We offer a program to help people obtain a high school diploma."
The Heart of Texas Goodwill also maintains its traditional vocational services to people with disabilities.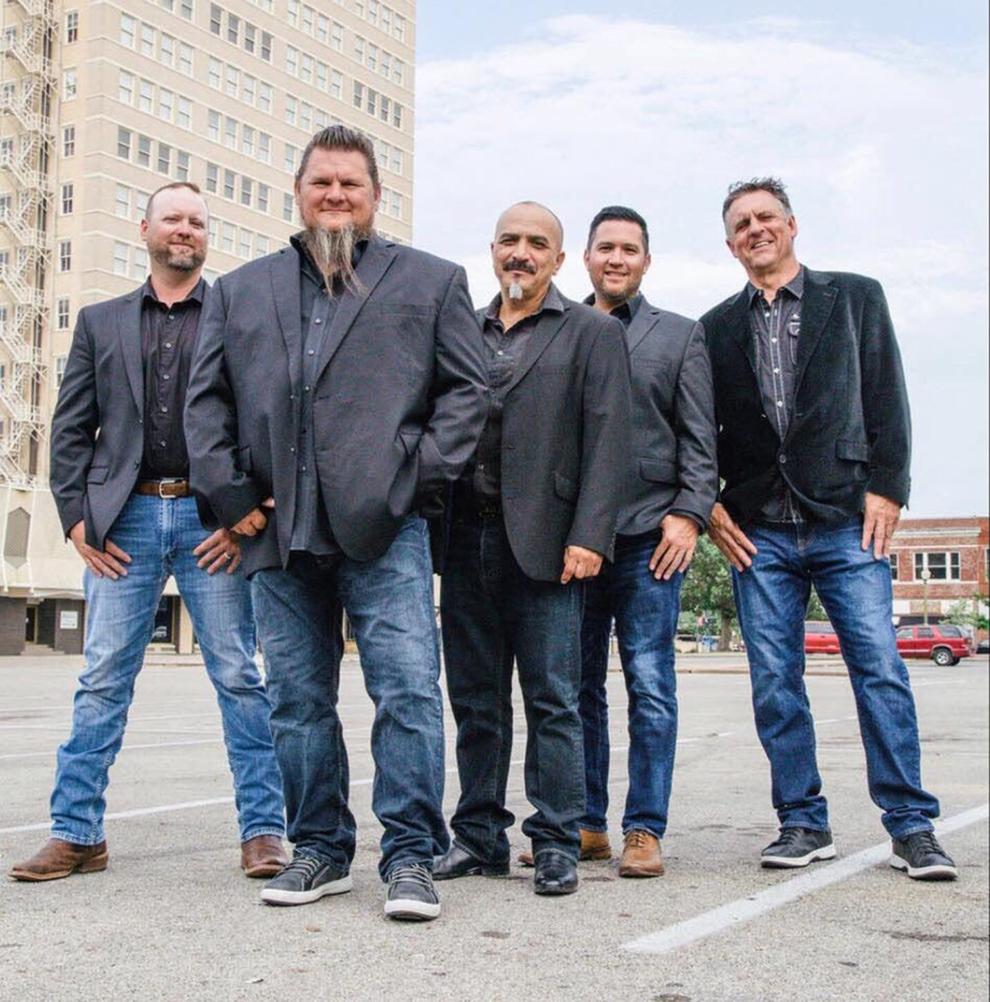 To help fund those fabulous programs, the Heart of Texas Goodwill will hold its inaugural Night Amongst the Stars fundraiser at 6 p.m. Oct. 2 at Ridgewood Country Club. The events will feature a buffet dinner, dancing to music by popular local band Sloppy Joe, a wine pull, raffle, silent auction, photo booths and more. Time during the evening will be reserved to highlight people who have been successful after taking part in Goodwill's programs. Tickets cost $80 a person.
The Heart of Texas Goodwill is its own entity and serves 20 counties. It was founded in Waco in 1955. In 2019, it provided services to 3,116 individuals through Job Connections and placed 364 job-seekers into employment.
Christian Service Breakfast
The speaker for Mission Waco's Champions of Christian Service Breakfast needs no introduction. Baylor men's basketball coach Scott Drew rocketed to national fame when he led his team to the 2021 national championship.
He also is a pleasure to hear; his enthusiasm is infectious. You will have the chance to hear Coach Drew during the annual breakfast at 6:45 a.m. Oct. 26 in the Brazos Room at the Waco Convention Center.
"Coach Drew has led his players with tremendous courage and has built a 'culture of JOY' (Jesus, Others and then Yourself), which has led him to reach incredible heights as a leader of an incredible athletic program," wrote Joyce Brammer of Mission Waco.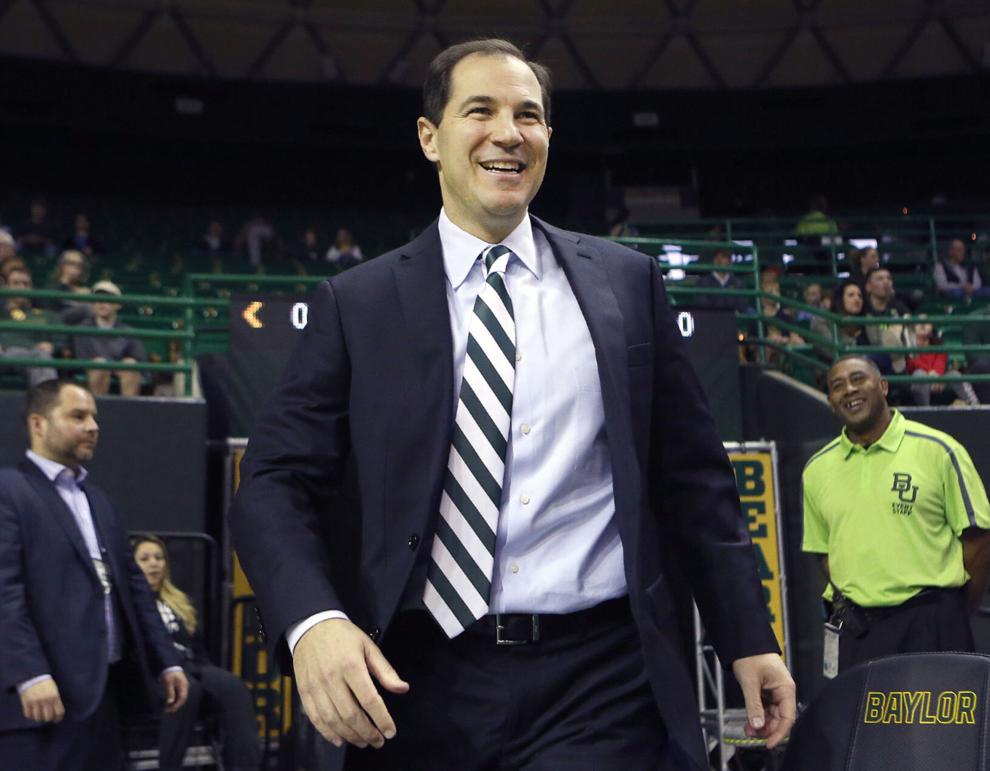 "We've been a Christ-centered program since we've been here," Drew said in a story in the spring 2021 Baylor Magazine. "Everybody comes in, spiritually, at different levels, but the great thing is that everybody's open to growing. Each and every year, we want our players to grow academically and athletically, but also spiritually and in character."
Every year Mission Waco gives Waco residents the chance to gather to celebrate the unsung heroes of faith who give their time, talent and treasure. The breakfast will highlight three or four of those volunteers.
"They selflessly and sacrificially volunteer to help serve the poor and marginalized," Joyce said. "This unique event emphasizes all the good work other organizations are doing around the city as well."
Individual tickets cost $50 with various sponsorship levels available. Joyce promises the event will end by 8 a.m. to allow folks the chance to get to work.
In October, Mission Waco also will hold a health fair in celebration of its Jubilee Food Market's fifth anniversary. Health providers will set up tables to showcase various health resources. The event is a way to celebrate good health and good food.
"People often forget the Jubilee Market is a public grocery store and is a wonderful place to purchase fresh vegetables and locally sourced meats," she said. "In fact, some of Waco's top restaurants buy their meat from us."
For more information about the Champions of Christian Service Breakfast or Mission Waco, visit missionwaco.org or call 254-753-4900.
Art Exhibition
Do you know who also is a local treasure with national and international fame? Artist Kermit Oliver. From Oct. 21 until right before Christmas, art lovers will have the privilege to view some of Oliver's work during the first art exhibition to be held at the Art Center Waco's new building at 701 S. Eighth St. An opening night reception is scheduled for Oct. 20.
"He doesn't exhibit very often, so we feel incredibly lucky to host this exhibition," said Art Center Waco Executive Director Doug McDurham. "Kermit is doing three pieces that have never been seen before. One of those pieces will be made into high-quality prints that the Art Center will sell. It is a spectacular piece that will speak to the hearts of Wacoans."
Many local folks know Oliver as the only American artist to create designs for Hermes, but he entered that relationship with the renowned French fashion house because of his striking paintings that capture the Southwest.
Born in Refugio, he was the first African American artist in Houston to be represented by a major commercial gallery. His work has been exhibited in numerous solo and group shows and has been included in a number of museum collections.
In 2005, the Houston's Museum of Fine Arts held a retrospective exhibition of Oliver's work that included more than 90 works created over four decades. His painting "Tobias" was included in the 2016 inaugural exhibition at the Smithsonian's National Museum of African American History and Culture in Washington, D.C.
In 2013, Oliver was honored with the first Lifetime Achievement Award from the Art League Houston. He was named the 2017 Texas State Two-Dimensional Artist by the Texas Commission on the Arts.
The beautiful new building contains gallery space, classrooms, offices and a large event space that can be used as part of the exhibit space. The ribbon cutting on the building will be held on Oct. 21.
Because of COVID-19 concerns, the Art Center has postponed its Table Toppers fundraising event until the spring.
Arts Festival
Art of all kinds will be on display at this year's Waco Cultural Arts Festival. Although scaled back because of the pandemic, the event will still feature music and dance performances, art activities, an artist market, WordFest and more.
The Cultural Arts Festival begins at 6 p.m. Oct. 15 with music on the main stage at Indian Spring Park. An open mic session for WordFest will run from 7 to 9 p.m. in the Texas Room at the Waco Convention Center.
Expect a day of activities on Oct. 16. Of special note will be a performance by Del Castillo, a cross-cultural band whose original music blends rock, Latin, blues and world music. Poet Kathleen Hudson will give a poetry reading and workshop from 2:30 to 4 p.m. in the Waco Convention Center. She was the featured poet in Voices de la Luna in November 2020, was published in Arts Alive San Antonio in 2020, and recently was featured in the Walt Whitman Corner of the Long Island Quarterly in New York. The festival will conclude Oct. 17.
One of the most moving aspects of the arts festival will be unveiled the final day of the event. "The Bridge of Souls" will be a temporary public art installation that will honor the lives of the 500-plus people in our community who have died from COVID-19. The memorial will feature one hand-decorated banner for each person lost.
Banners will be hung around the Waco Suspension Bridge during October as part of the annual Cultural Arts Fest. The installation is sponsored by the Cooper Foundation, Texas Commission on the Arts, the city of Waco and Cultural Arts of Waco.
Art activities won't end with the festival. On Oct. 23 families can gather from 11 a.m. to 1 p.m. at Wilbert Austin Park for Pumpkin Fest. Participants will enjoy hot dogs, sweet potato pie and drinks while they paint pumpkins.
Additionally, the 11th annual Traveling Ofrenda, which marks the Day of the Dead, will be on display from Oct. 29 through Nov. 3 in East Waco.
"Unfortunately, this year presents us with a challenging task for the Traveling Ofrenda," said Doreen Ravenscroft, executive director of Waco Cultural Arts. "We need to continue offering this yearly cultural tradition, not only to our community, but to remember, honor and celebrate the lives of loved ones that have passed."
Local residents can bring photo copies in frames, (no originals due to weather conditions) of relatives who have passed away to put onto the ofrenda at the Yellow House at 402 Tyler St. Due to COVID-19 and community safety, the 11th Annual Traveling Ofrenda will be set up outdoors for drive-by or in-person viewing at the corner of Dallas and Tyler streets in historic East Waco.
Down on the Bayou
Fancy a little Cajun cuisine? You are in luck. Youth Connection will hold its 15th annual Down on the Bayou fundraising event from 7 to 11 p.m. Oct. 9 at The Exchange Event Center in McGregor.
Guests will feast on Cajun/mixed cuisine while dancing the night away to The Steve Smith Group and will have the opportunity to bid on great auction items. Kendra Scott jewelry also will have staff present and will host a giveback trunk show during this event.
Youth Connection was founded in 1988 and offers services that provide guidance and knowledge to help youths make wise choices in life. One of Youth Connection's most popular programs is the RealCare Baby simulator. The infant simulator requires real care on the part of the user and depicts true features of a baby, offering young people the ability to comprehend having a child.
Using the schedules of real-life infants, these behaviors occur unpredictably and they replicate the actions and crying of a real baby. Teenagers, male and female, care for the simulator anywhere from two nights to one week, with many classes using them over the weekend interfering with social opportunities.
"We want to see our young people gain skills and make wise choices in life. Through our mission and programs we continue to impact our community in lasting ways," said Youth Connection Executive Director Carolyn Nichols. "The continued success of our education programs relies heavily on the generosity and support of community members and businesses. We invite them to enjoy a fun evening with us and help us to make a difference in the lives of our youth."
Tickets to Down on the Bayou cost $75 per person (tables of eight are available for $525) and include Cajun/mixed food, dancing, open bar of beer and wine and opportunity to bid on auction items. Funds raised will go directly to Youth Connection Inc. services and educational efforts.
For more information about Youth Connection or to buy tickets for the event, contact Carolyn at 254-202-8480 or 254-300-3646.
Smithsonian Event
To celebrate the 175th anniversary of the founding of the Smithsonian Institution, Brazos Forum will offer a Zoom presentation on Oct. 21 that will be free and open to the public. Hannah Bryne, a historian working in the Institutional History Division in the Smithsonian Libraries and Archives, will present this Zoom program.
She will tell viewers about the Englishman who gave the endowment to begin the Smithsonian and how it has grown into numerous museums, libraries, research facilities and even a zoo.
Hannah will share images of the museums, their content, and tell stories about their history. All you will need to do is register at brazosforum.org in order to receive the Zoom link.
Due to COVID-19, Brazos Forum was forced to cancel its in-person program once again. However, it is rescheduled for Oct. 19, 2022. "Enduring American Symbols" will feature presenters sharing interesting information and engaging images about the White House, Arlington National Cemetery, the Tomb of the Unknown Soldier and the presidential libraries. 
Julie Campbell-Carlson has written for Waco Today since 1997. She's always looking for interesting tidbits for her column.
She can be reached at Julie_Carlson@mygrande.net