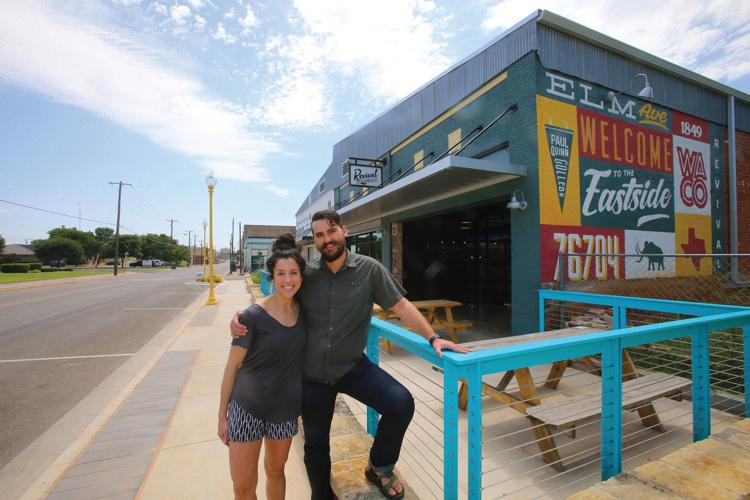 Revival Eastside Eatery serves up farm-fresh fare flavored with a dash of Christian tradition and a sprinkle of down-home Gospel goodness.
Owners Danielle and Travis Young secured and lovingly renovated the old Waco Community Baptist Church, fulfilling their dream of opening the kind of restaurant where they would want to dine themselves.
Now celebrating its first year of serving the community, Revival Eastside Eatery at 704 Elm Ave. has earned a loyal following of patrons among locals and visitors to the area.
The Texas-to-table theme pays tribute to the location's biblical roots with menu items such as Render Unto Caesar Salad and the 8th Day Sandwich.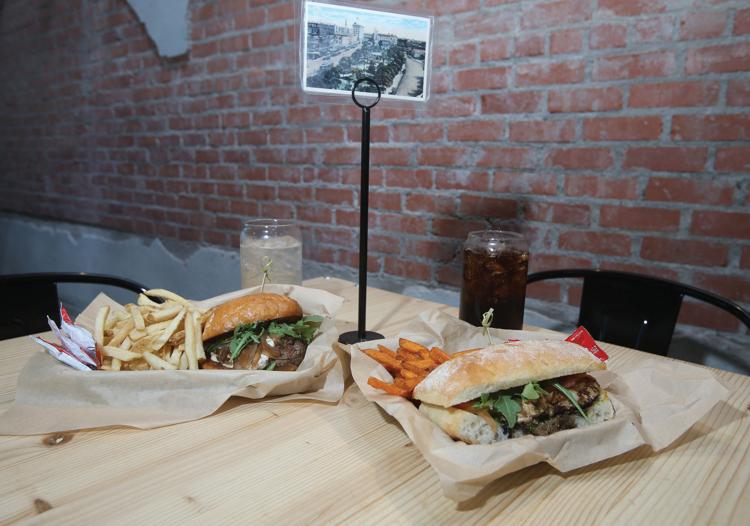 The restaurant's dwelling inside a historic church in the "coming back to life" area of Elm Avenue in East Waco has drawn residents who remember its days as a vibrant place of worship and fellowship.
"When we were doing our own demo work on the building, people would come in and tell us their memories of going to church here," Danielle said.
Their stories and the sense of pride that residents have in the neighborhood inspired the Youngs to honor the heritage of the church while offering a robust menu of healthy choices unlike any other restaurant in town.
"For us, we knew we wanted to be in East Waco, and we knew we wanted to own our building," she said. "Elm Avenue is unique in so many ways because you are on the outskirts of Waco and the outskirts of Baylor. I wasn't born in Waco, but I just love Waco and wanted to be a part of a neighborhood that is developing."
Originally from Asheville, North Carolina, Danielle said she landed in Waco because she "married a Texan and Texans love Texas." Travis is a sales leader at Hole in the Roof Marketing.
Their restaurant dream was born from their own search for the kind of food that wasn't typical of home-cooking diners.
"We were driving around and trying to support a local restaurant for dinner," she said. "We found there weren't really places you could go for a big beautiful burger and a big salad."
"You have the Waco options, but we wanted a restaurant that serves Texas. I uttered the words, 'How hard could it be?' I've eaten those words a few times," she laughed.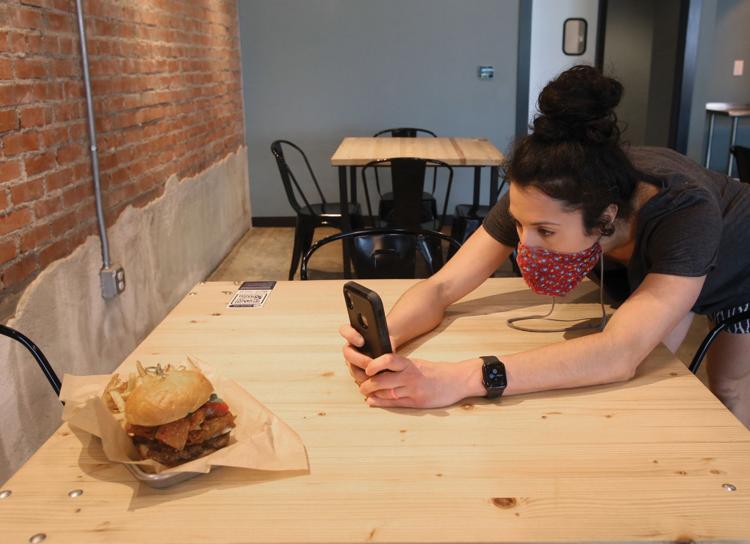 She then spent a year and a half developing a business plan ironing out the finer details of food sourcing, cost planning and marketing strategies.
"Instead of us complaining about it we decided to just do it," she said.
Name Game
When the church building looked like a viable location for their restaurant, the Youngs decided to run with the theme for their menu and have fun with naming their dishes.
"We just kind of went with it," she said. "Most of the names we came up with ourselves. I had a brainstorming session with my family, too."
It was easy to see that all the pieces were coming together when the name "Revival" came up.
"Why don't we call it 'Revival' because it's an old church?" Danielle said. "We thought that was really cool. We are in a part of town that is being revitalized. We thought it would do really well in Waco because Waco has a strong church community."
That's also how the most popular item on the burger came to be.
"The Golden Calf is our signature burger and people love it," she said.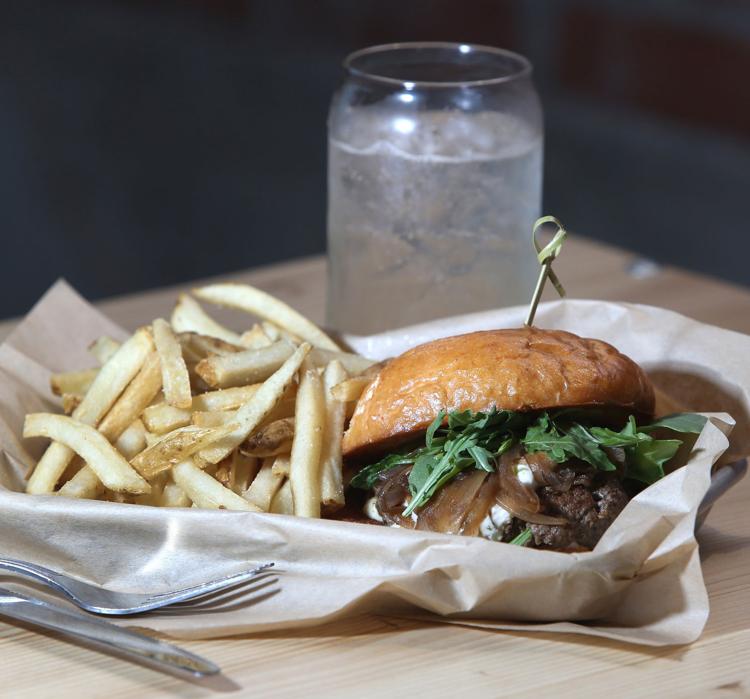 The certified Hereford beef patty is served with caramelized onions, whipped herb goat cheese, lemon, garlic, aioli and arugula on a brioche bun. All the burgers are served with fries, sweet potato fries or broccoli slaw.
Since children love to "babble," they created a kid-friendly charcuterie "Board of Babble" made of a daily selection of proteins, nuts, vegetables and fruits.
The Old Pestoment Sandwich is another popular menu selection.
"The chicken sandwich is served with pesto that we make in house with a balsamic reduction, arugula and tomatoes on ciabatta bread," she said.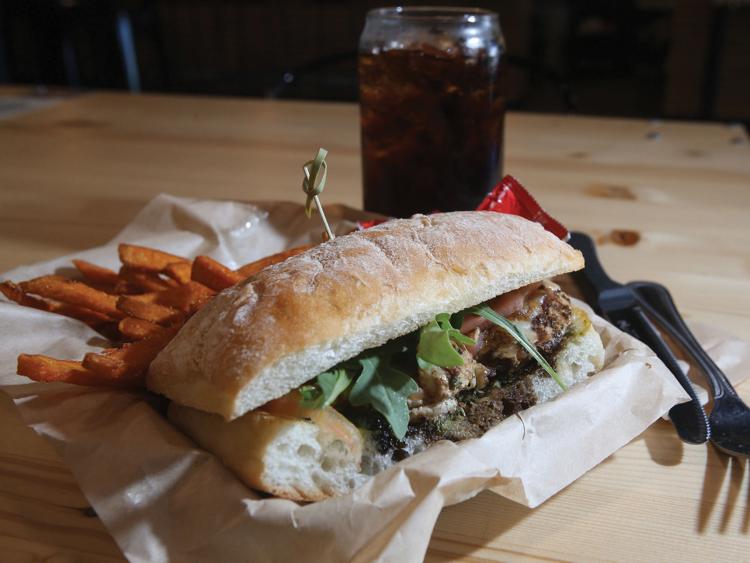 Local, Fresh
The foundation of the eatery is to stay local and serve fresh.
"It's not novel, but it's novel for Waco," she said. "I think when you keep things simple they taste better. We serve products straight from Texas. We make our own roast beef in house that is served on our Rachel Sandwich with local white cheddar, pickled red onions and arugula on sourdough bread."
Also improvising to meet the needs of their customers, they created a new sandwich from scratch one day.
"When we first opened, we made another roast beef sandwich and called her Leah," she said. "People liked it so much we kept it on the menu."
Danielle's favorite items on the menu are the salads.
"I love our salad. Part of the goal of Revival was to have a menu where iceberg lettuce was nowhere to be found," she said. "Our salads are made with arugula and homemade dressing, and they come in big mixing bowls full of fresh veggies. If I didn't own this, that's what I would order."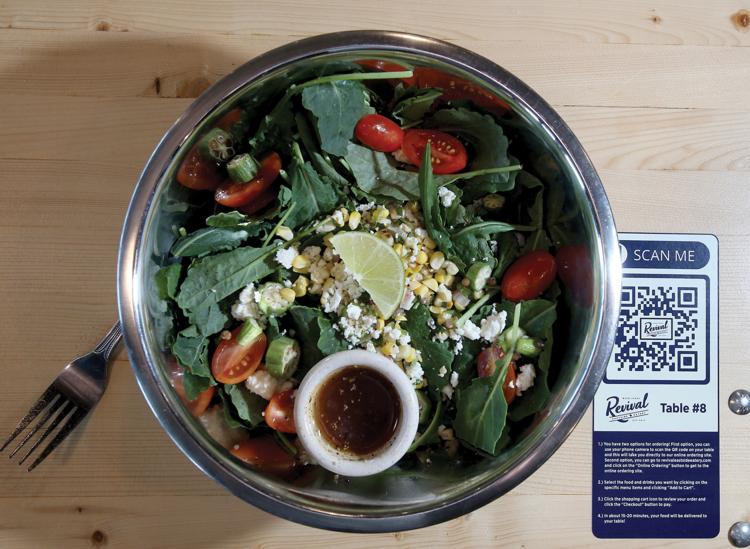 The burgers, though, are what people talk about and come back for again and again, she said.
"We did not want to be known as a burger place, but people love our burgers," she said. "Why do we people love them? Why are they different? They are fresh patties and freshly seasoned. They are not frozen with preservatives."
Beyond the menu, the Youngs want their restaurant to make a difference to those they serve and their staff.
"We want to run our restaurant differently and invest in our staff," Danielle said. "We want to ask 'What does our staff need? Is that affordable housing?' We just bought a rental house in Waco to offer discounted rent to staff members who are still in school. Our goal is not to make money but to be good landlords. We wanted to see what could happen if we truly did invest in our staff."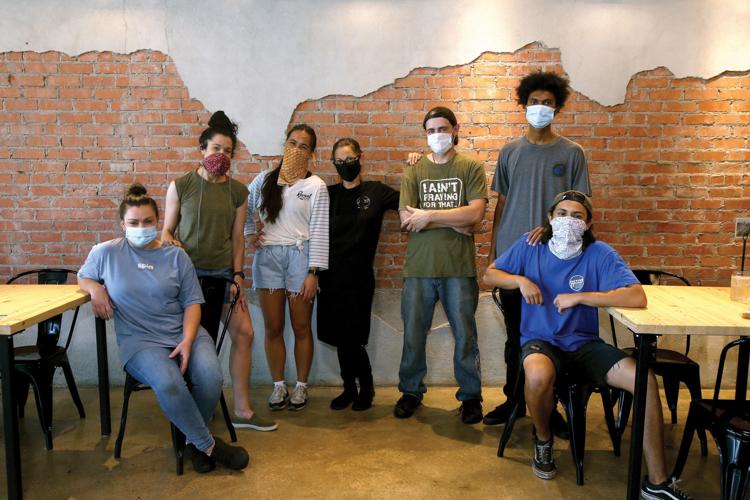 Adjustments
As the Youngs planned out their first year in business, they did not anticipate the economic shutdowns that have transpired this year.
"Before COVID, we had a lot of staff and faculty from Baylor and young professionals who worked downtown," Danielle said. "We had individuals from the neighborhood come. Before COVID, we would have nursing home residents come and take their field trips here."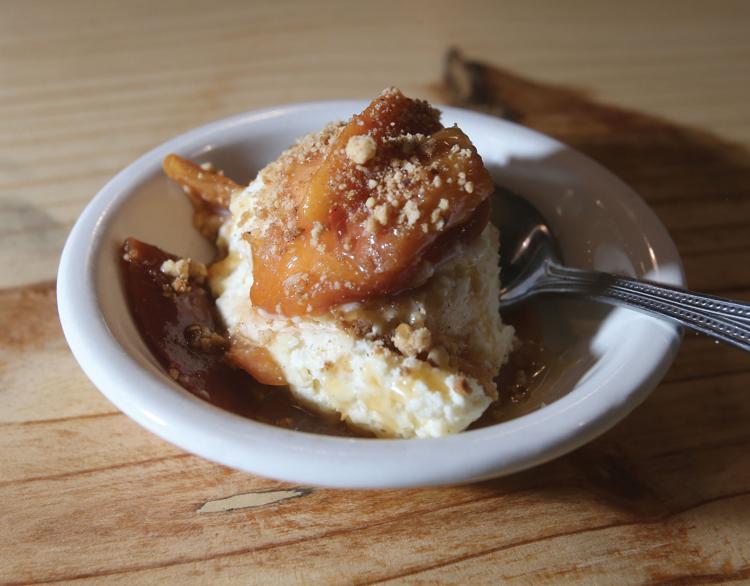 Recreating their service model to accommodate the season and their clientele has required flexibility, she said.
"Due to COVID, we have not had many students and their families. The only thing that has been consistent is we made Magnolia's favorite list," she said. "We made the Waco Passport that has Magnolia's favorite items so we have quite a few tourists who come over from that."
They also realized that people wanted to enjoy homestyle meals with their families at home so they created a simple plan to meet that demand.
"We pretty quickly when COVID hit started to do healthy family-style meals," she said. "We do a different meal every day for four people, and they are $30 each. People can order the night before and pick up the next day. We also quickly shifted and did growlers-to-go in big Mason jars for our Texas craft beer."
Eastside Revival also serves wine and Nitro Cold Brew Coffee.
The venue is also available for reservation for special occasions and will create a personalized menu beyond the traditional sandwiches and burgers on their regular menu.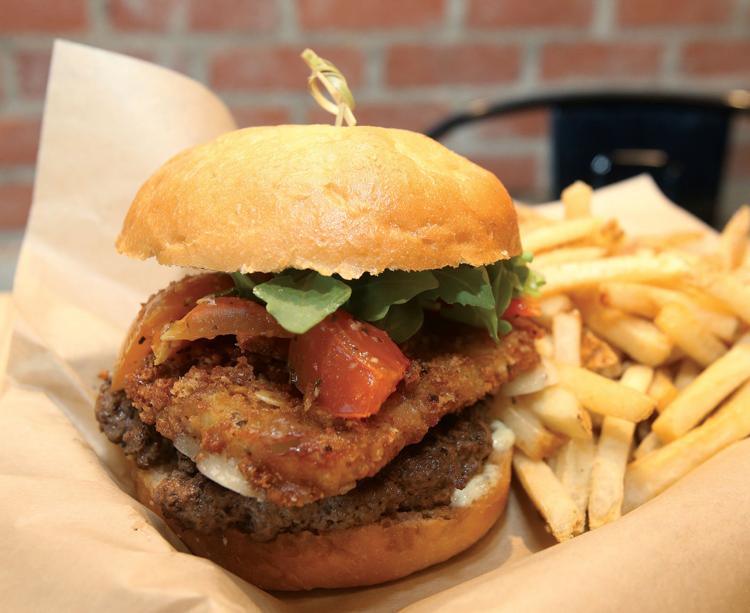 Tue-Thu, 11 a.m. to 3 p.m.
Fri-Sat, 11 a.m. to 8 p.m.
Be the first to know
Get local news delivered to your inbox!