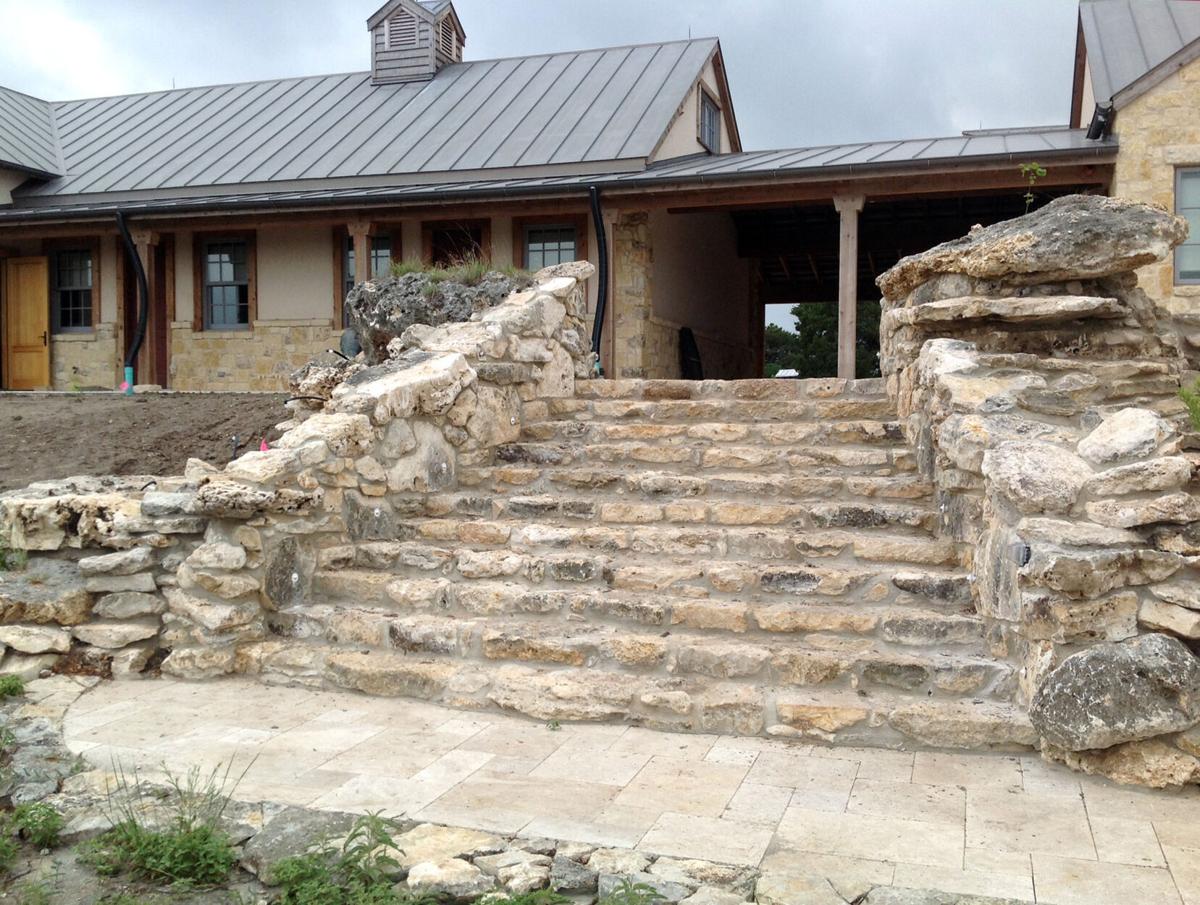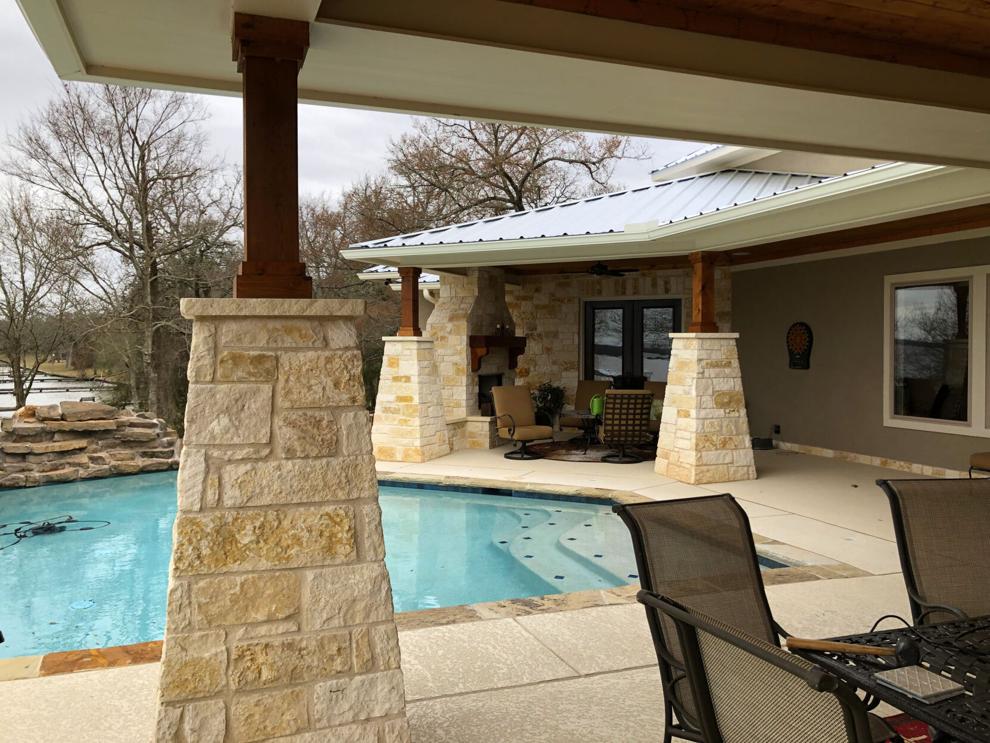 Pride runs deep in Ralph Joseph "R.J." Salinas, along with a healthy dose of dedication to his business, R.J. Salinas Masonry, his employees and satisfied customers, along with his family, of course.
"I've never been afraid of taking a chance on anything because the only things I fear are God, Mom and Dad, and losing my loved ones," he says. "My parents made it with hard work, and my dad said never be afraid of falling on your face because at least you're falling in the right direction, so get up and figure it out!"
Figure things out he has, deciding to follow his father's footsteps into masonry and opening his own business in 1993. His crew of six men bricks houses and fireplaces, paves walkways, and repairs chimneys, arches, mailboxes or whatever else is damaged by cars, weather and normal wear and tear.
"Real estate agents often call for us to hide repairs, cosmetic ones to cover work, not structural, and we're pretty good at that," the Waco native says. "We fixed a koi pond once that has fish swimming in it now, but I'd rather do a custom job from scratch like spending hours chipping in a nautilus fossil in a Mosheim fireplace recently and installing a backyard brick fireplace with a waterfall."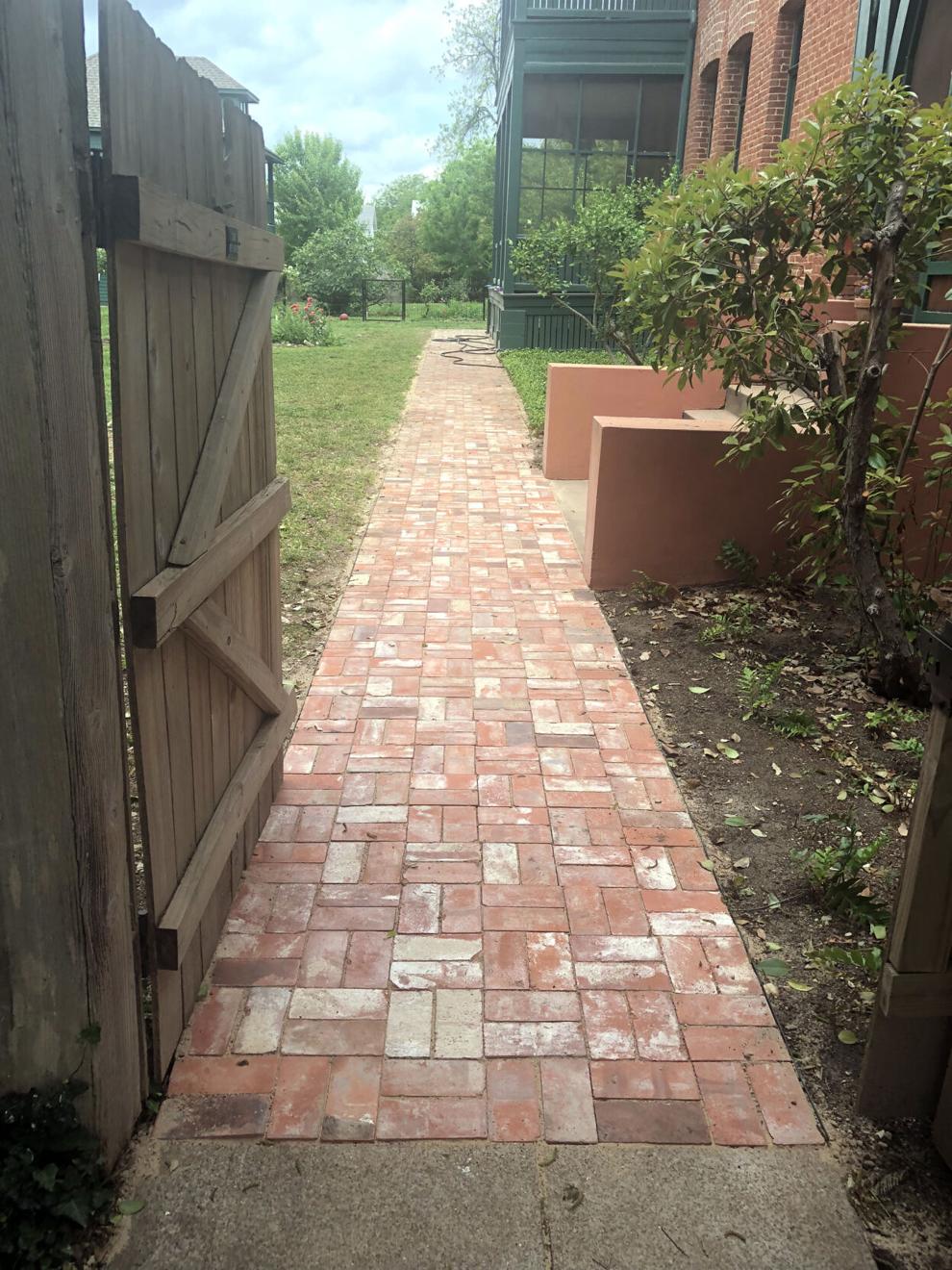 Customers appreciate his knack for intricate detail. One of those is Mark Doering.
"R.J. is a true artist in stone, creative and immensely talented, and was a huge part of building our dream home near Valley Mills," Doering says. "He took our dreams and made them reality from custom fireplaces and hearths to custom door arches in the entryway. He and his crew were amazing."
On the Road
Salinas' work "uniform" is jeans and a white button-down shirt while his "office" is on six wheels, a Dodge Ram 3500, usually with a utility trailer attached going to or from one of many jobs anywhere around Central Texas and up to Dallas. He's often trekked to Lake Limestone for builder Bob McCain.
"I've known R.J. over 15 years and have had him work on many dozens of projects, many of them high-end custom homes around the Lake Limestone area that often have unique and challenging masonry features," McCain says. "Not only is he very quality-oriented, but he also has the experience and knowledge to bring a different viewpoint on how best to complete a challenging project to exceed my customers' expectations.
"Whether the job entails standard work or custom features like intricate retaining walls, unusual fireplaces, outdoor brick ovens and archways or matching existing brick patterns on historic buildings as seamlessly as possible, he will always be my first choice."
Salinas says most of his business comes through customer referrals and friends, as well as advertising in Waco Today.
"Then the process is easy," he says. "If it's repair, I try to figure out the cause of damage and the best way to fix it, then complete the job by applying a sealer. We're busy almost all the time and are booked up for the next six to eight weeks."
He says he gets a lot of satisfaction from his work.
"My job is great, getting to meet young people and exchanging ideas how to finish off their masonry on their new homes," the 1991 Lorena graduate says. "I also enjoy giving discounts to elderly customers and occasionally doing jobs for free when I know they can't afford it, and whenever we finish a job early, I do give discounts back to the client if the project come under budget."
He is equally proud of the projects he has done for his family members because, "We're family who help each other out whenever it's needed."
Occasional Uh-Oh
Jobs don't always go smoothly, like the time his crew finished a mailbox repair and then backed into a brick one across the street.
"There wasn't much else to do except knock on the owner's door and tell him what happened," Salinas says. "We just laughed about it, took out our tools and rebuilt it. However, I have a great crew and take care of them. I respect them and their opinions about our projects."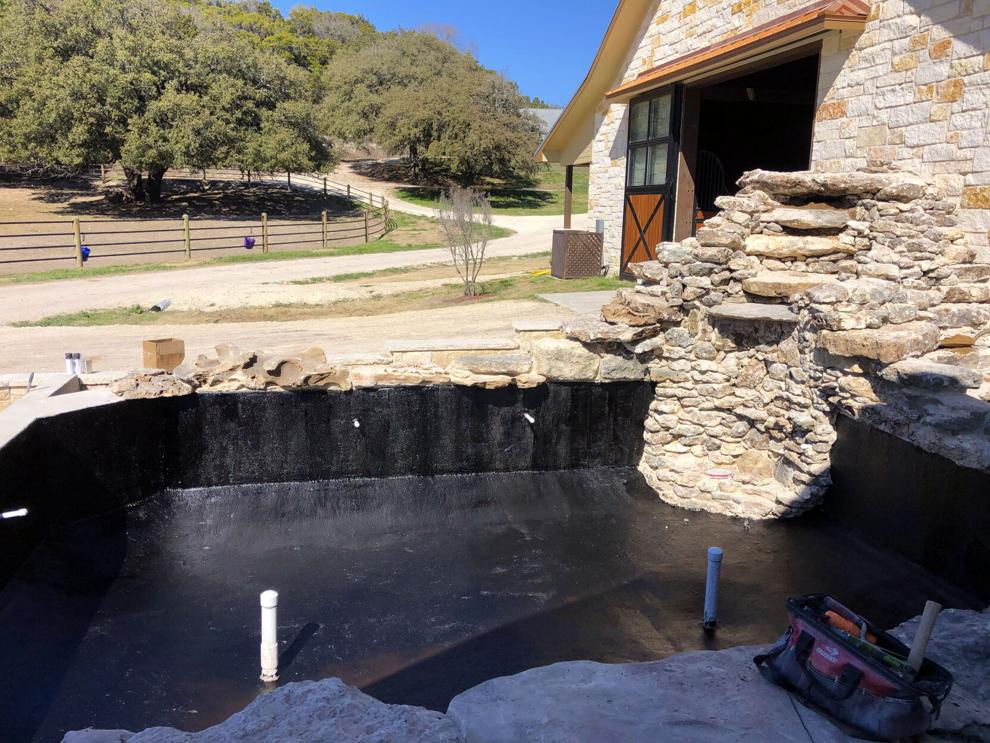 Salinas says the business' accomplishments wouldn't be possible without his employees Fernando Martinez, Jaun Delarosa, Tony Rivera, Julian Suarez, Jahleel Herrira and Vicente Jaurez,
A 1999 University of Mary Hardin-Baylor grad, Salinas gives his crew weekends off, though he occasionally examines jobs himself on weekends and spends many more hours on his home computer catching up on paperwork, cranking out Excel spreadsheets on proposals, and preparing bills to send.
Weekdays, he's up early for 5 a.m. workouts at Twin Bridges CrossFit five minutes from home and makes time for his family. He met his wife Dora, who works at Woodway's Central National Bank, on a blind date. They have three daughters, Josephene 12, Grace, 8, and Oliva, 4, who often talk him into playing tag, pushing them on the backyard swings or slipping off to throw rocks and fish in Hog Creek or the Bosque River.
"My greatest 'success stories' are that of my wife and daughters because they put up with me and my long work hours," he says. "My next 'success' is that of my employees because they have great trade skills, work ethics, and take pride in their work and are proud of the product they leave behind, and no matter what, God is the only one who will take it away.
"We are by no means perfect in our work nor in our lives, but we do try to install the best possible product with the customers' interest in mind. That will always be my goal." 
---