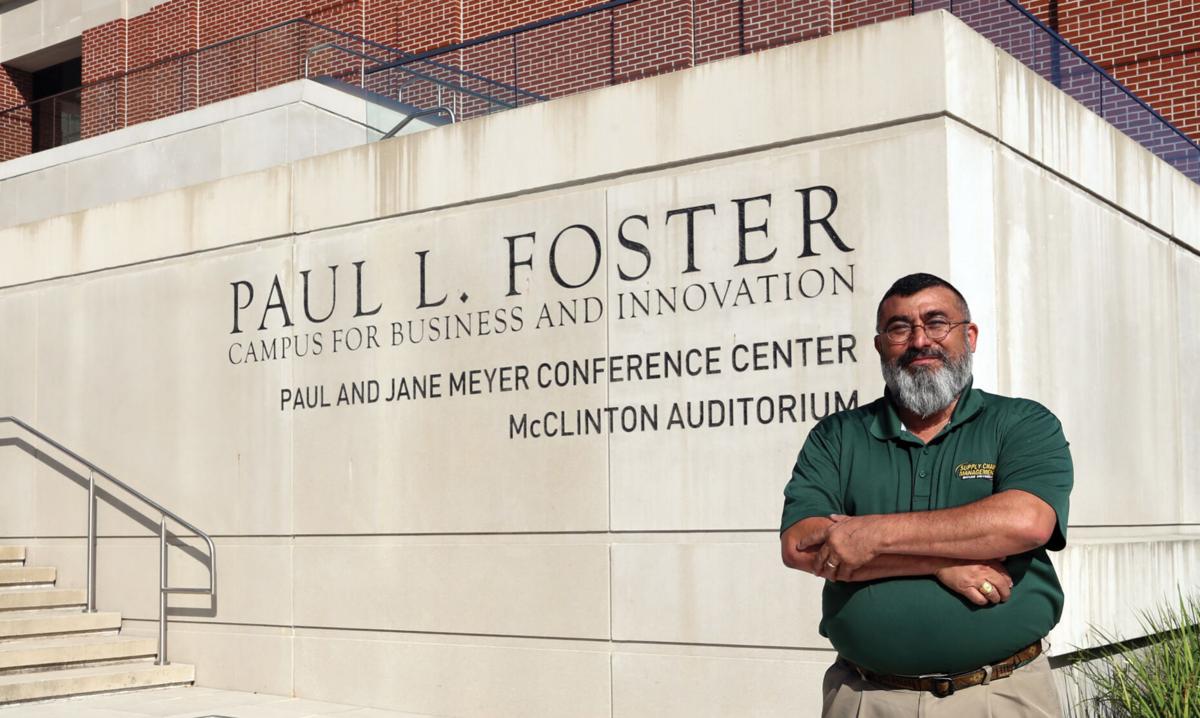 "The best-laid plans of mice and men often go awry."
American author John Steinbeck took the title of his classic "Of Mice and Men" from those words of Scottish poet Robert Burns. It also perfectly describes effects of the current pandemic, according to Baylor Associate Professor of Operations and Supply Chain Management Dr. Pedro Reyes, who also is a fan of literary classics.
"Much of what we have planned recently has gone wrong due to COVID-19, and we found out we must be better prepared because how you react to a situation is what defines you," he said. "There's a lot of fear out there, and the plentiful American food supply chain has spoiled us, but in the future, I believe we'll have enough products, just not a proliferation of them on every aisle like the past."
Born in Caldwell, Idaho, to Mexican immigrants, Reyes grew up in Oak Cliff and Duncanville, Texas, as a big Dallas Cowboys fan. His expertise in global supply chain management was shared in the recent CNBC special "Supermarket Shock: Crisis in America's Food Supply."
Reyes views a situation from start to finish, especially by doing the math on the analytical side to predict what could happen in the near future. Although no one has a clear idea what that future will be with the current pandemic, he added.
"We've had many natural disasters, many of which we can predict like hurricanes and can prepare for them, but they're only in a small area," Reyes explained. "In those crises, we bonded together to support each other, but this pandemic didn't just hit one area. It has devastated the whole world.
"It was crazy, and people got scared, selfishly buying everything in sight, even things they didn't normally buy because they thought nothing would be available."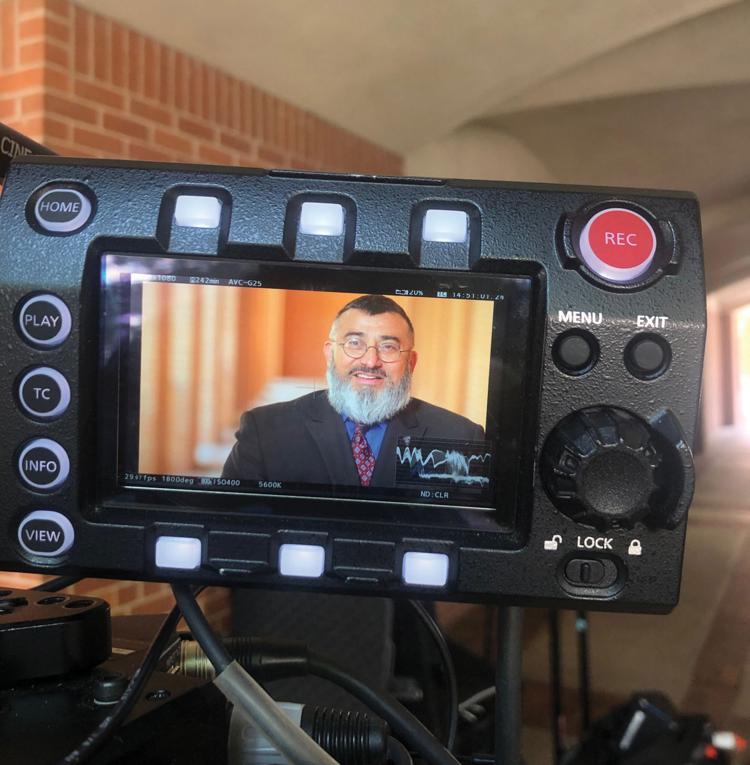 With stores like H-E-B having on average only a few days or two weeks of products on hand, that fear took away most inventories when the pandemic first took hold, he said.
"Imagine 80% of a store is gone one day," Reyes said. "In that case, you can't recover overnight. Panic buying created a lot of the chaos that really wasn't necessary, and customers didn't adhere to maximum buys. It will just take time to recover; who knows how long?"
Not Always Business
The tenured professor developed his business insights over decades in the field but looks back on his introduction to his life's calling with a laugh.
"When my family moved to Duncanville, I was in third grade, looked at career choices and thought business was kind of cool, but in high school, I wasn't sure if I wanted to pursue it," he said.
"While in junior high I had worked with my dad and brother in a distribution center and later in high school as a dishwasher and busboy at a local pizza place, even becoming a store manager at 18 and once being robbed at gunpoint. I still never thought I'd get into supply chain management because I didn't like it."
Even when he started at the University of Texas at Arlington in the fall of 1980, he wanted to become the "Mexican Perry Mason," he said, but then decided he didn't think that was the life for him and changed majors to mathematics, then dropped out a year before graduation.
After a stint in the Marines, he married in 1993, returned to UTA and graduated in 1995 with a Bachelor of Science in mathematics. He later earned two master's degrees (1999) and a doctorate in operations management/management science in 2002 after working 20 years in the Greater Dallas area in various management roles within the restaurant and high-tech manufacturing industries.
As an instructor at the University of Dallas and UTA before beginning his career at Baylor University in 2003, he brought along wise advice from a former professor, who said, "Never do the minimum; always do more than is required."
Posted on Reyes' office door in the Hankamer School of Business is a mathematical expression to "be greater than average."
Reyes has followed that throughout his career, striving to make his own operations and chain management classes interesting yet challenging. He has served as a consultant and been published in dozens of scholarly journals.
He has over 60 academic and professional presentations (some international) and has written two books, "Global Supply Chain Management" and "RFID in the Supply Chain," along with racking up academic honors, including being a 2020 recipient of the Elizabeth Vardaman Award for Excellence in Mentoring Undergraduates.
Mentorship
He mentored former Baylor McNair Scholars Program student Roberto Hernandez, a former Army soldier who still stays in touch with Reyes from his new position in Austin.
"We talk a few times each month, usually how the pandemic is affecting the economy, especially the supply chain as we did in a BU research paper (how the margin of error works, etc.)," Hernandez said. "I often pass along what I learned from him to others and applied some successfully on a work project recently. Personally, he's been very helpful to my career and my goal setting, which have changed because of him."
Former student Annie Jaska agrees, saying, "Dr. Reyes was one of the best professors I had at Baylor because of his 'real-world' examples he interlaced throughout the classroom experience and also for his guidance to prepare my team for the 2016 National Supply Chain Competition."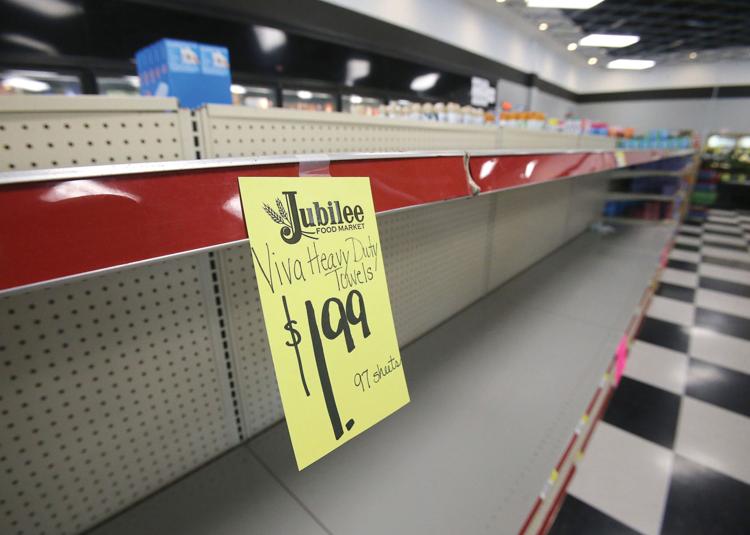 Jaska is the daughter of Reyes's former UTA professor, Dr. Patrick Jaska, and offers another take on the pandemic's future.
"I believe as we move forward amidst the pandemic, business professionals will need to be better advocates for enhancing the current supply-chain processes based on the current climate of COVID-19," she said. "The focus will need to be on the 'end customers' to ensure they feel healthy, safe and satisfied when shopping virtually or in-person."
Reyes still goes to stores to research and observe trends. He not only plans to implement those findings when Baylor resumes classes, but he has been using some of it since spring break when the classes shifted online.
"I always finish my semesters covering how to manage crises because we live in a world of uncertainty, so now I'm doing even more of that to prepare my students for what they will face in the workplace and how best to react."
The professor believes the U.S. supply chain is about 90% back, but said that some areas will never be 100%, like non-groceries, because items like hand sanitizer and masks are being sent to the commercial side instead of retail.
"Can we predict the next pandemic or problem? No," he said. "Can we learn from all this? Most definitely yes because the general prediction is that we'll have a second wave this fall. We'll definitely be better prepared to respond more appropriately, probably not a home run, but in this case, getting on base is good."
Be the first to know
Get local news delivered to your inbox!