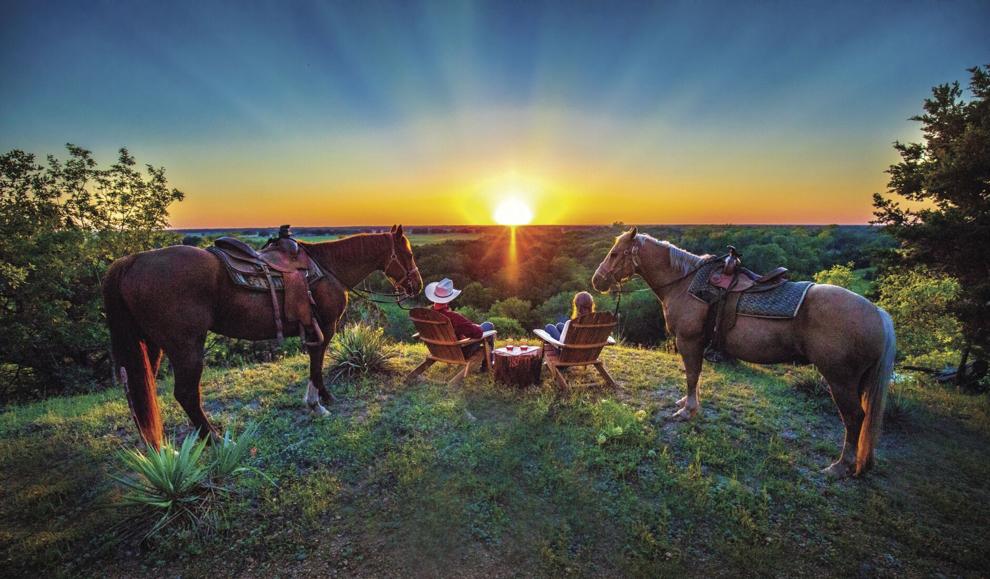 Imagine riding with friends on horseback through gorgeous countryside, stopping for a cookout, and then viewing a stunning sunset from a prime perch along a bluff overlooking the Brazos River.
That experience is available at Brazos Bluffs Ranch in Gholson, which has been open for nearly a decade, offering guided horse rides on family land. Owner Lem Brown and his wife, Hannah, also operate a vacation cabin rental with another in the works.
That's in addition to raising their 18-month-old daughter, Adelyn.
The business endeavor began when Brown was 16 and he and his brother Joel wanted to invite people to enjoy their family's property that runs along the Brazos River.
They traveled to Tennessee to visit a horse-riding stable in the Smoky Mountains and get pointers for running such a business.
"The owner there helped us a lot, especially in the initial stages," said Brown, now 26.
A barn was built near the river, and in March 2011 the ranch welcomed its first guests. From starting with six horses, including personal ones, they now have 18 horses for riding the trails. Six guides are available to lead the trail rides.
Ricky Bates has been with the ranch for three years and is a great storyteller and guide, Brown said.
"He is a character," Brown said of the Corsicana native, who has ridden horses his entire life. Bates retired after 28 years with the Waco Police Department and spent 14 years in the U.S. Marine Corps.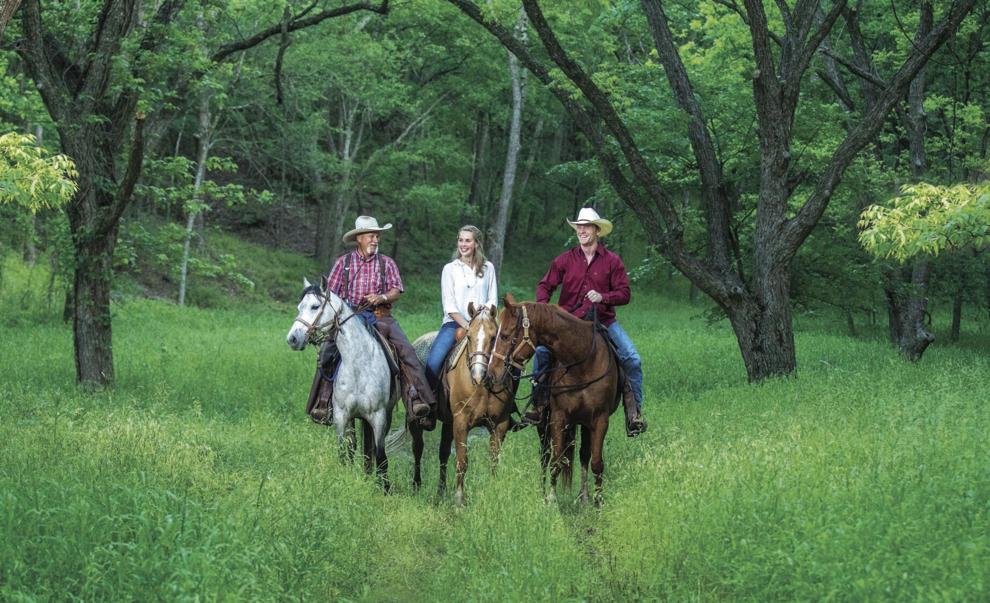 His sense of humor and knowledge of the ranch property and its history make him a great trail guide, Brown said.
Dallas Cowboys fans might appreciate that the original 100 acres of the ranch was once owned by Bob Lilly.
Lots of Land
Brazos Bluffs Ranch encompasses 300 acres. Three years ago Brown was able to purchase an additional eight acres next to F.M. 933 (Gholson Road), but contiguous to their existing property. The added land makes it easy for visitors to reach them from the heavily traveled road.
A horse arena was constructed on the new land, which has been used for teaching horse-riding lessons.
But that was sidelined for six weeks with the state shutdown as the ranch was considered a nonessential business, Brown said.
The nature of horse-riding lessons and being outdoors lessens the likelihood of transmission of the coronavirus, but nonetheless, they were sidelined for a while.
Brazos Bluffs Ranch held its first summer camp in June, a weeklong program that presented horsemanship training and horseback riding skills. A number of girls from the program quickly signed up for riding lessons as well.
Brown said he hopes to expand the camp next year.
Trail Rides
The guided rides are popular at Brazos Bluffs Ranch.
"Most of our customers are first-timers," he said. "We have some repeat customers who bring out their relatives when they're in town. And we get a lot of referrals."
Brown said the comments he receives from most customers is that it's "peaceful" and "refreshing."
"We're hosting people from all different backgrounds who come out here and get refreshed," he said. "We want to create an environment of fun, a place to recharge, and have a good time."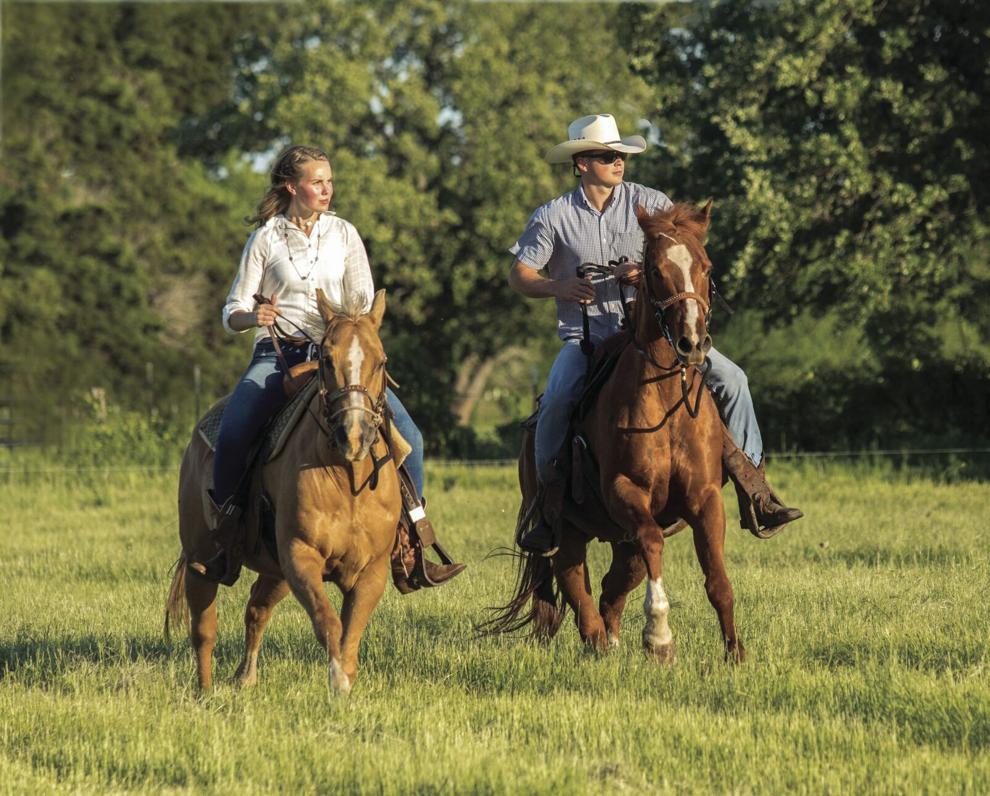 The ranch recently hosted 25 Fort Hood soldiers who came to ride and eat together as part of Soul Survivor Outdoor, a faith-based organization that serves active-duty military by providing them an outdoor adventure.
Brown said it was the fifth time for the organization to bring soldiers to the ranch.
Horse-riding customers have two packages from which to choose: a 90-minute trail ride and a two-hour sunset ride.
The sunset ride is great as a date night experience, he said, though it also can be fun for a group. As many as 10 people can join their guide for the trek through the countryside.
Riders go to the river pavilion, where they are treated to a trail-style cookout, including s'mores around the fire. From there, it's on to sunset at the bluffs and a ride back in twilight.
The 90-minute ride also goes to the bluffs, but not at the prime sunset time.
"We have 10 miles of trails to use out there," he said.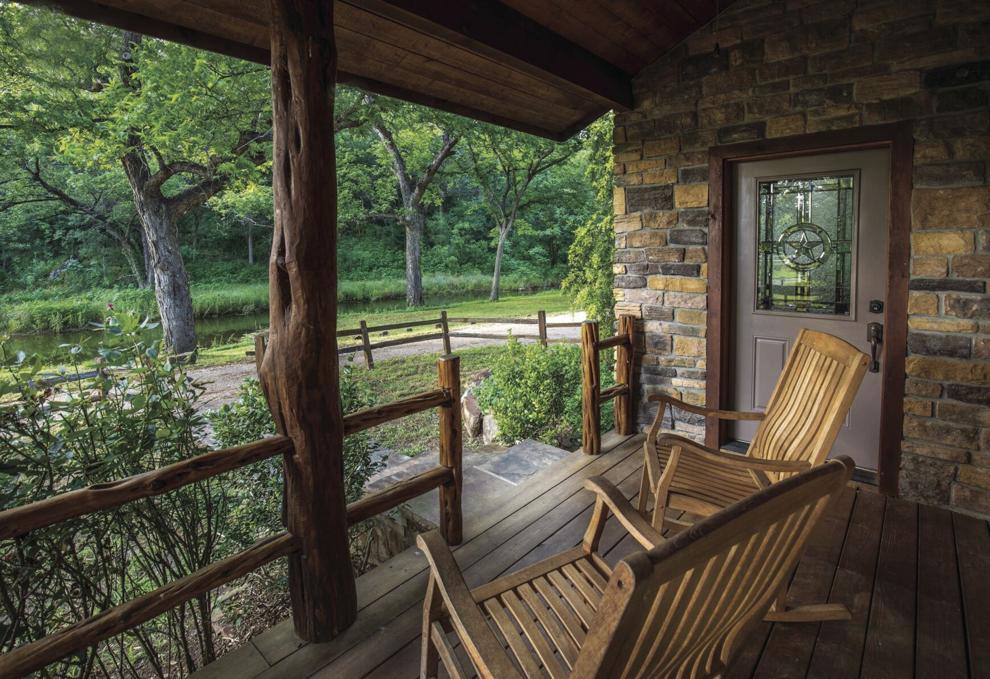 Both packages offer instructions, the ride itself and photos taken along the way. But it's not just hop on a horse and go, Brown explained.
"When we start we spend a few minutes get to know their horse," Brown said. "They groom it, get to know it some first, before riding."
While calling the ranch is always welcome, Brown said about 60 percent of customers book their packages online, which is easy with a "Book Now" button at the top of the home page.
Hours are 8 a.m. to 6 p.m. Monday through Saturday, although Saturday is not surprisingly the busiest day.
"We're cranking all day," Brown said.
Lodging, Too
Customers who'd like to enjoy the peaceful surroundings for longer than a two-hour stretch or on a visit to Waco, might consider the log cabin vacation house on the ranch.
The air-conditioned cabin, built in 2011, has two master suites downstairs and two twin beds in a large upstairs loft. There are two bathrooms.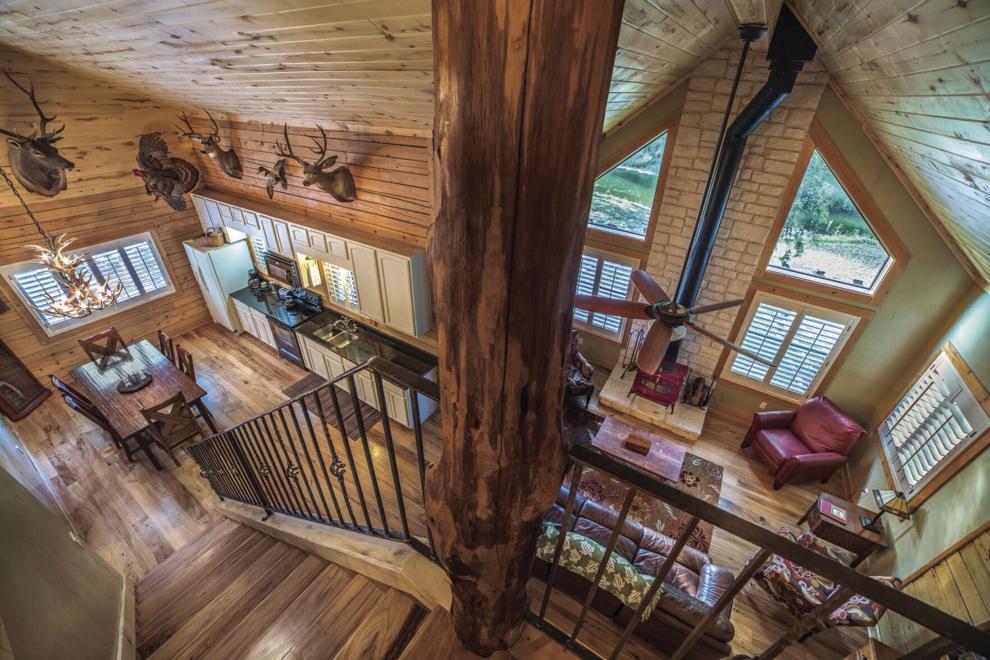 The house is just off the river. Vacation house guests also have access to the river, with kayaks, paddles and life jackets provided.
Guests can use the pavilion, deck and patio on the river for free as long as they have not been rented to others for events.
The vacation home can be booked through Airbnb via a link on the Brazos Bluffs Ranch website.
Wooded trails take you to the rim of a 120-foot-tall cliff above the Brazos River for that sunset view.
Brown said a four-bedroom cabin is close to completion on the ranch to offer a second lodging option.
They also are in the process of adding a barn with horse stalls so vacationers can board their horses there.
He recently purchased a canvas safari tent for plans to set up a "glamping" (glamour camping) experience for those interested in that option.
There's no sitting still on the Brazos Bluffs Ranch. Except maybe for that sunset. 
---
Mon-Sat, 8 a.m. to 6 p.m.
Book times online or call