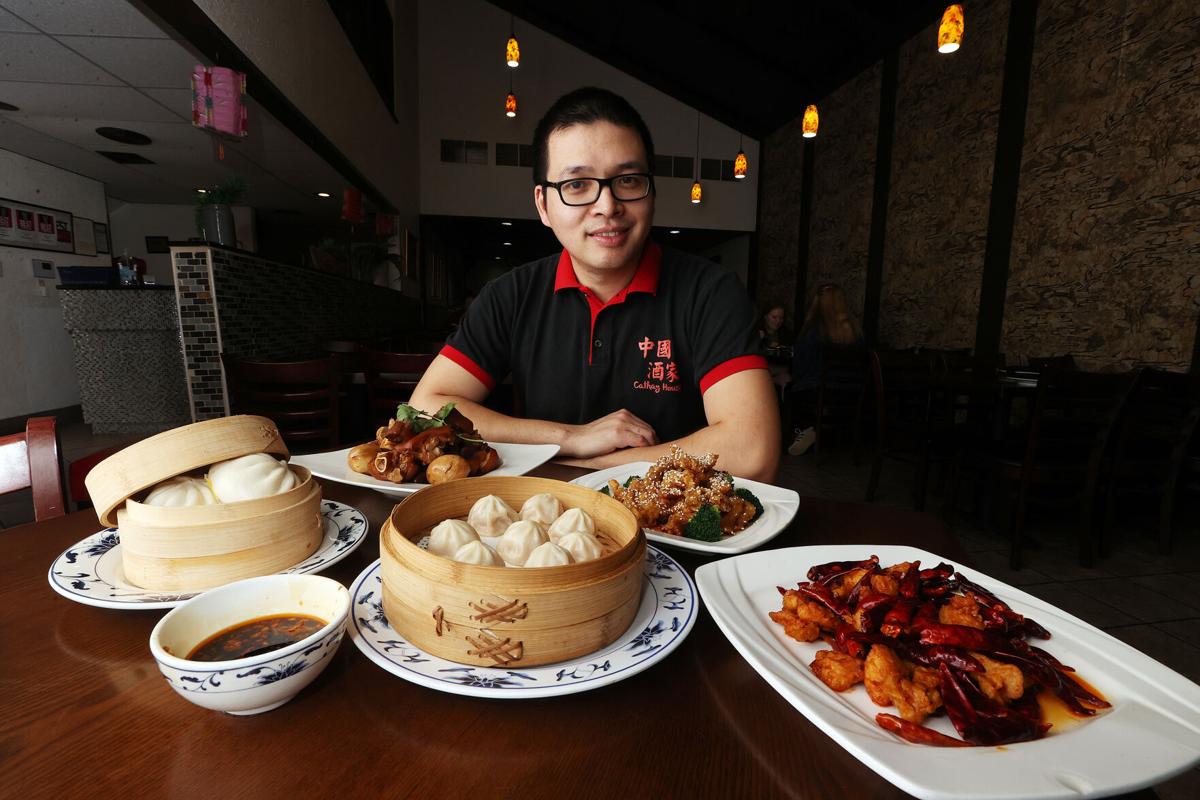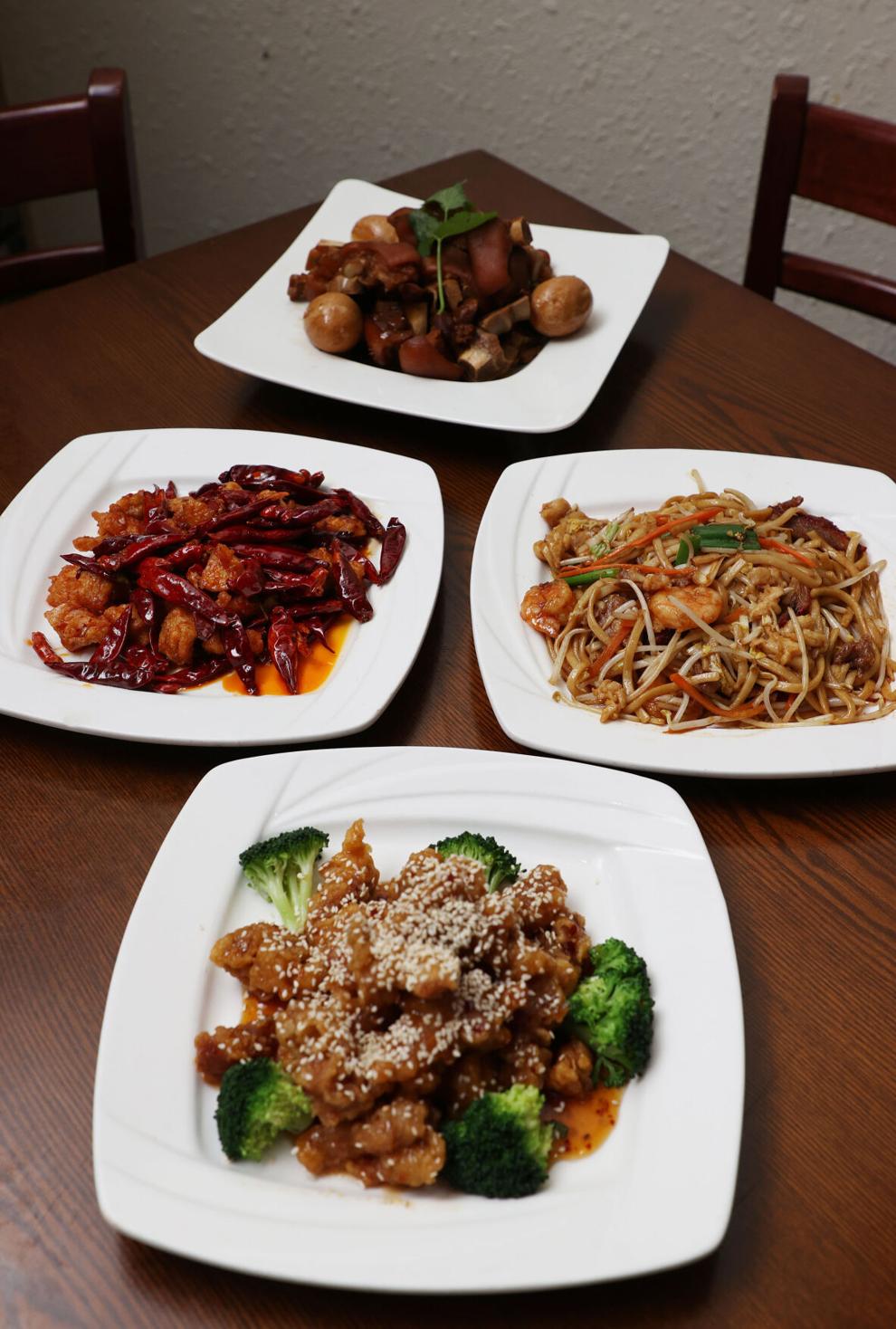 Cathay House has long been serving traditional Chinese cuisine blending the spices and flavors reminiscent of the Eastern culture.
Owner Nick Lin takes pride in bringing the fare of his homeland to his loyal Waco customers.
"We serve traditional Chinese food," he said. "Basically, sweet and sour chicken and General Tso Chicken are not really traditional Chinese food. We have a lot of Chinese students who come here for traditional food, not Americanized Chinese food. We serve what they really serve in China."
Lin personally selects the ingredients for the restaurant's dishes.
"Unlike other restaurants, we prepare everything fresh every day, the vegetables, the chicken," he said. "We get fresh vegetables from our local market and prepare it every day. I shop at least several times a week to get fresh vegetables."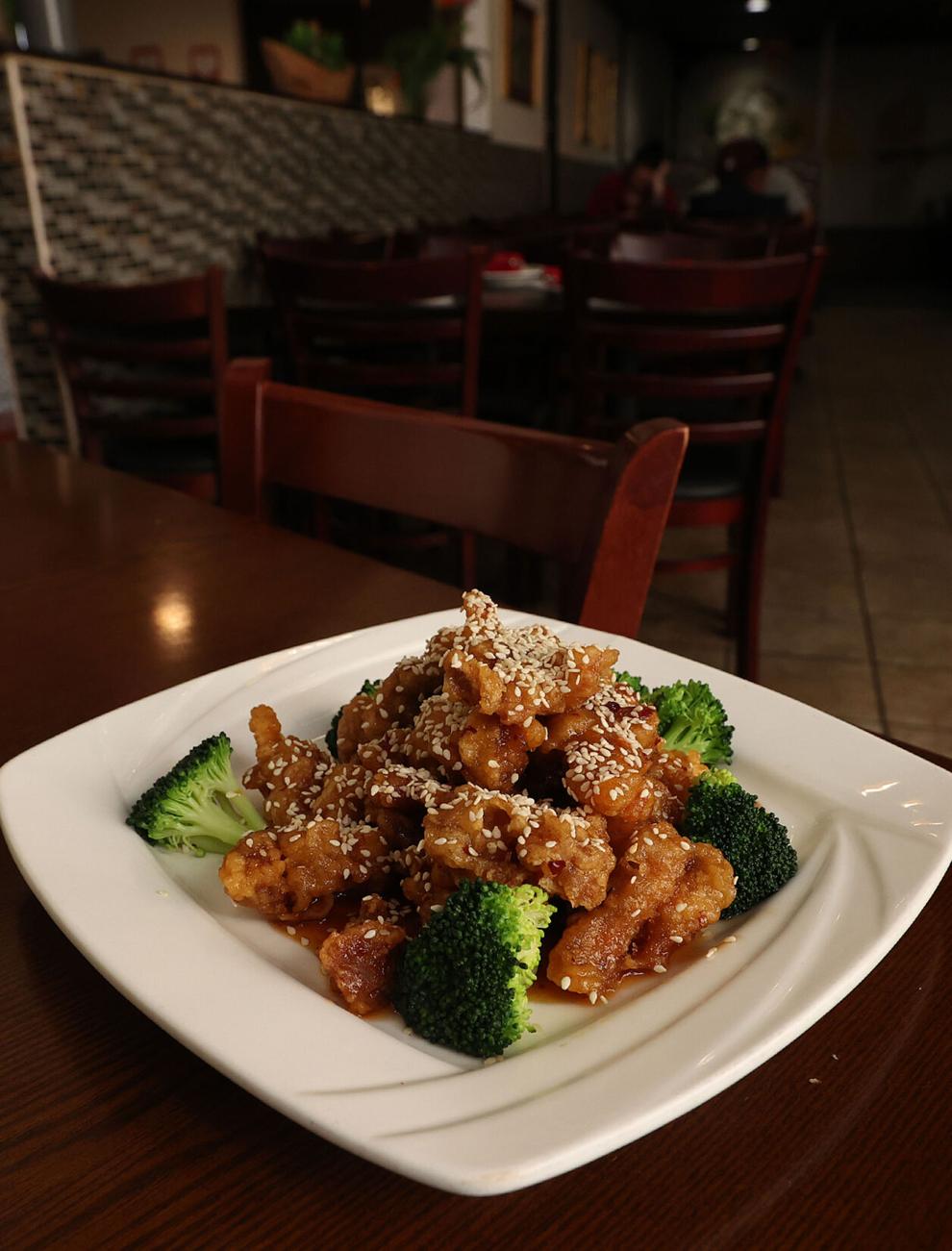 His personal favorite dish is the Garlic Eggplant.
"The Chinese and Americans really like it," he said. "It's Chinese eggplant in garlic sauce. It's fried first and then stir-fried."
His customers enjoy the Orange Chicken or Sweet and Sour Chicken, among other menu items.
"They really like dim sums, an appetizer of Chinese," Lin said. Scallion Pancakes, Big Pork Bun, Sesame Ball, Four Xi Dumplings and Fried Jumbo Oysters are among the dim sums served at Cathay House. Those appetizers range from $2.35 to $6.55.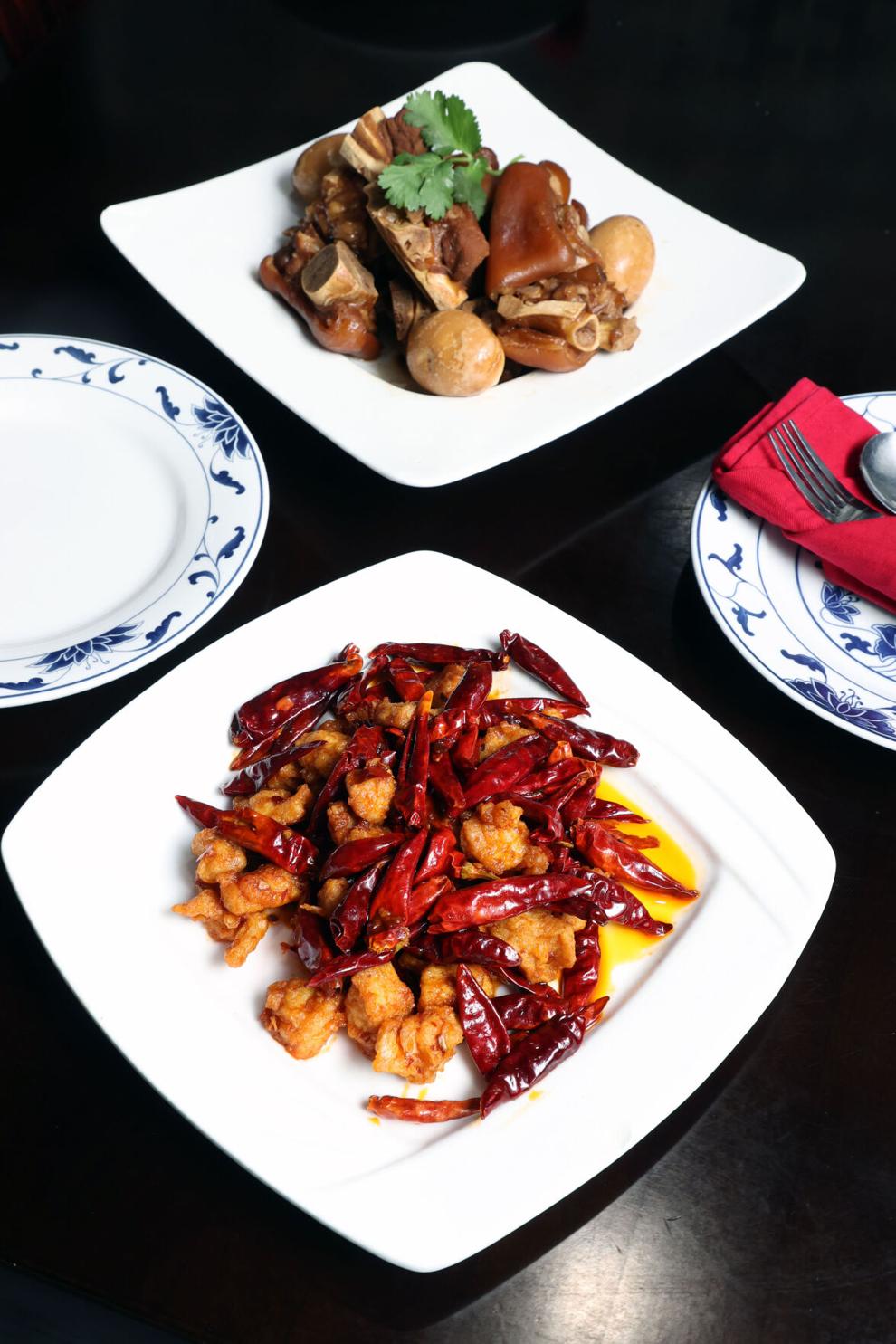 More Appetizers
Hot and Sour and Wonton soups, spring rolls and steamed dumplings are other popular starters at Cathay House. From the spicy Hunan Chicken to the more subtle Shrimp with Snow Peas, diners can select from a wide variety of traditional Chinese dishes.
The Happy Family chef specialty dish combines Gulf shrimp, scallops, beef, chicken, roast pork with broccoli, napa cabbage, mushrooms, bamboo shoots, water chestnuts, baby corn and carrots in a delicious brown sauce. It comes with an egg roll and steamed or fried rice for $11.95.
The Five Flavor Shrimp ($10.50) offers shrimp fried to two textures, crispy and juicy, and served with broccoli in a flavorful sauce that is a bit spicier than other meals.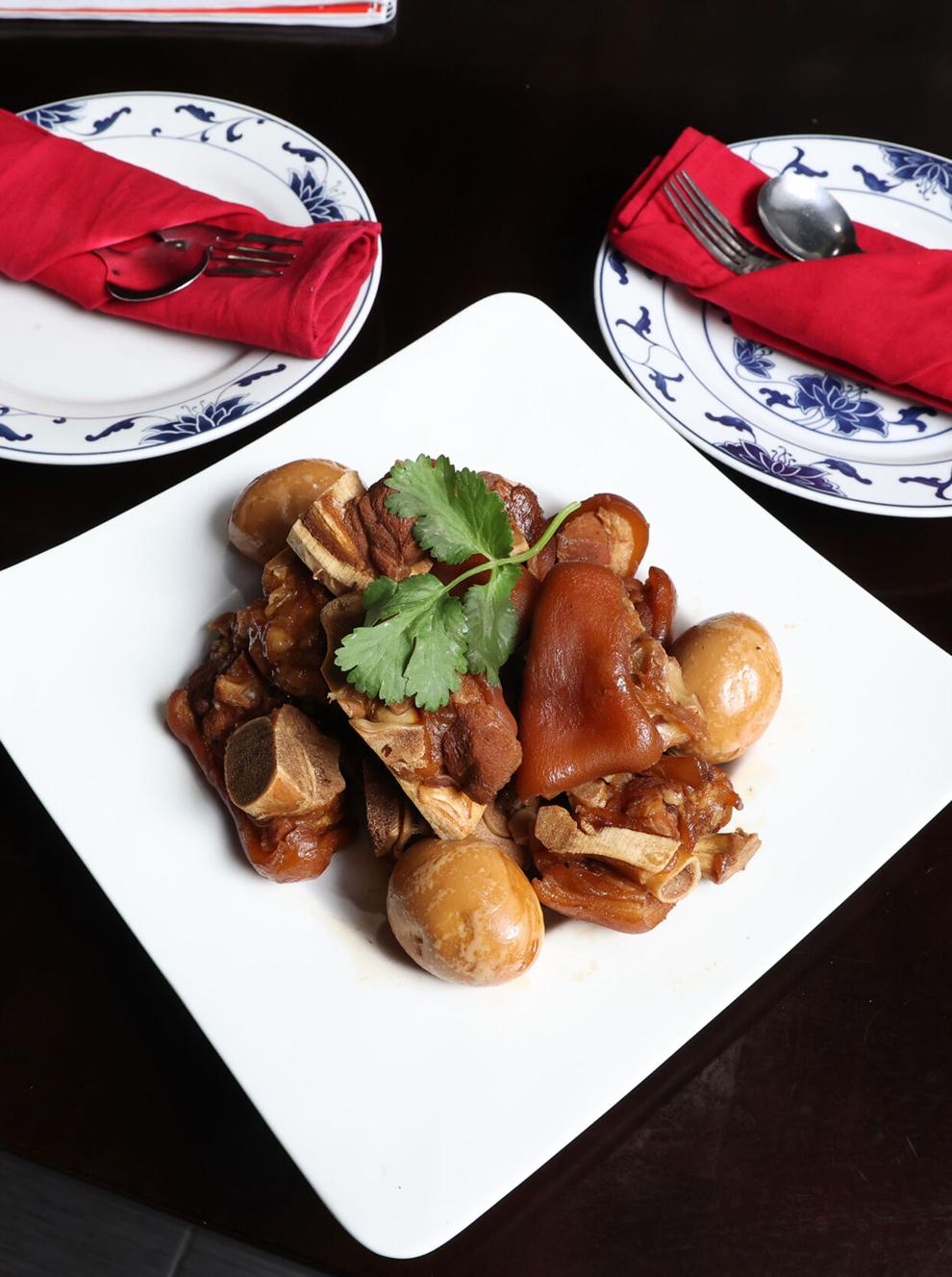 Though it's not on the menu, one main Chinese dish that Cathay House offers is Spicy Pig Feet, which Lin said is popular in China. That meal costs $11.50.
Traditional Chinese dishes run anywhere from $9.50 for the Garlic Eggplant to $14.95 for Spicy Frog Leg in Pot. Other choices include Hot Spicy Chicken, Cumin Lamb, Sauteed Beef Stomach, Yellow Chicken Stew Pot, Chinese Bacon with Pork, and Sauteed Chicken Gizzards, to name a few of the dishes available.
In the Kitchen
Lin is involved in the kitchen every day overseeing the food that is served to his customers.
"I usually help in the kitchen cooking, and I help in the front when it's busy, too," he said. "Most of our customers are return customers. We are not off the main street. Our customers come back and bring other people."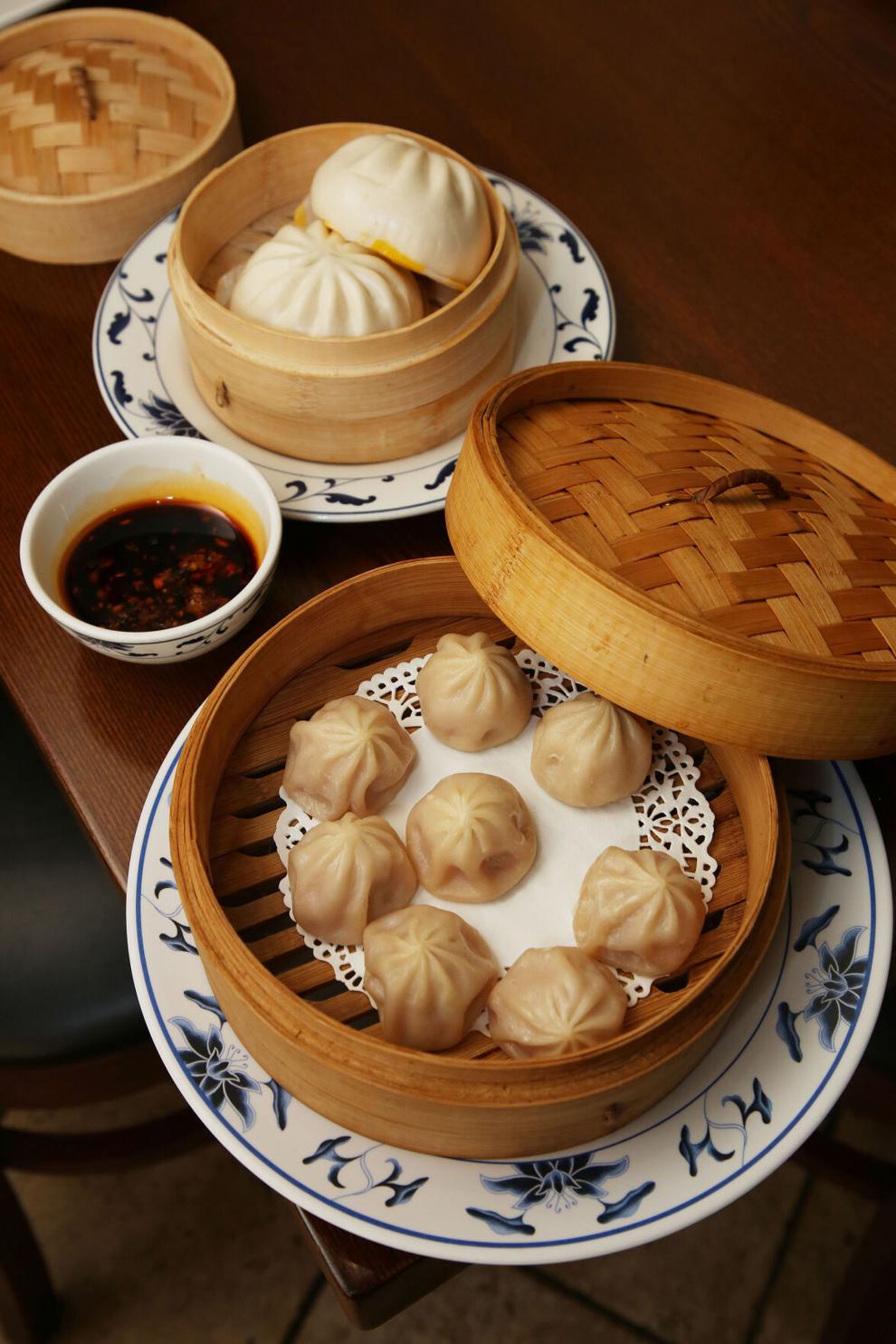 Cathay House is located at 825 Wooded Acres Drive not far from Valley Mills Drive. While not on a main thoroughfare, he said his customers find his restaurant for lunch and dinner.
"Office workers come in at lunch, then at dinnertime it's more like a family group will attend," he said.
Lin enjoys melding the sweet and spicy flavors of his native region of Southeast China and being able to offer that to customers.
"Personally, I really like to cook," he said. "I like that the customers like the way we cook, and it's the best compliment when the customers really like our food. When you are cooking a dish and they tell you they like it and it just feels great; it's better than any other compliment."
Lin said he knows his diners enjoyed their food when they want to take some home after finishing their meal.
"They finish their plate or take the rest home because we serve big portions for the price," he said.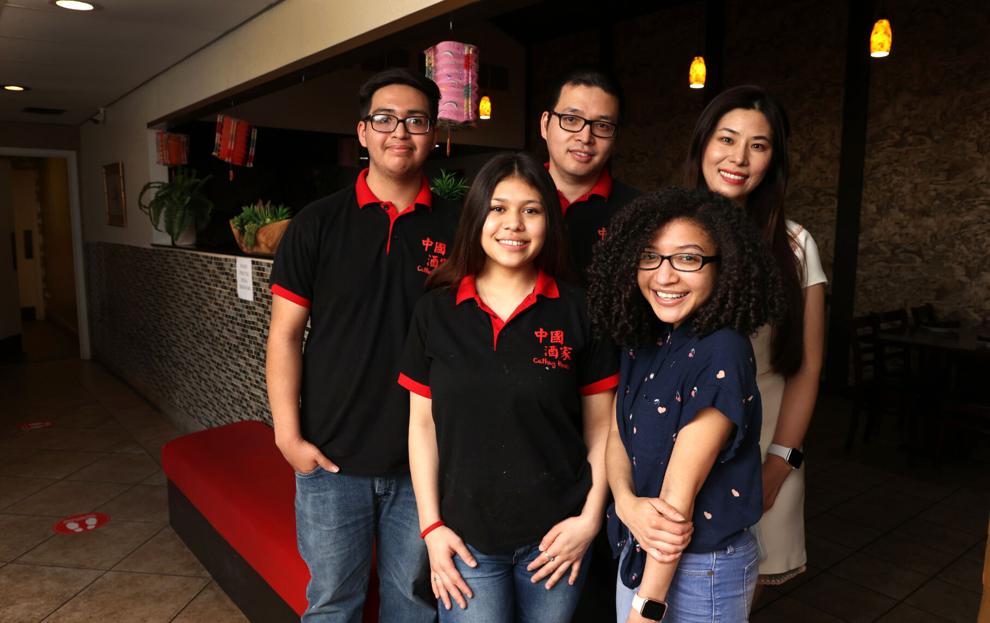 Customers have still been cautious about dining in since the pandemic began, he said. Currently, about 60 percent of the restaurant's business has been takeout and delivery. He's looking forward to when the restaurant sees a return to more traditional dine-in levels as people are vaccinated for COVID-19.
"Everybody knows how to cook, and a lot of people won't do it anymore because it costs more time and effort so we are happy to do that," said Lin, who said he learned to cook in a restaurant.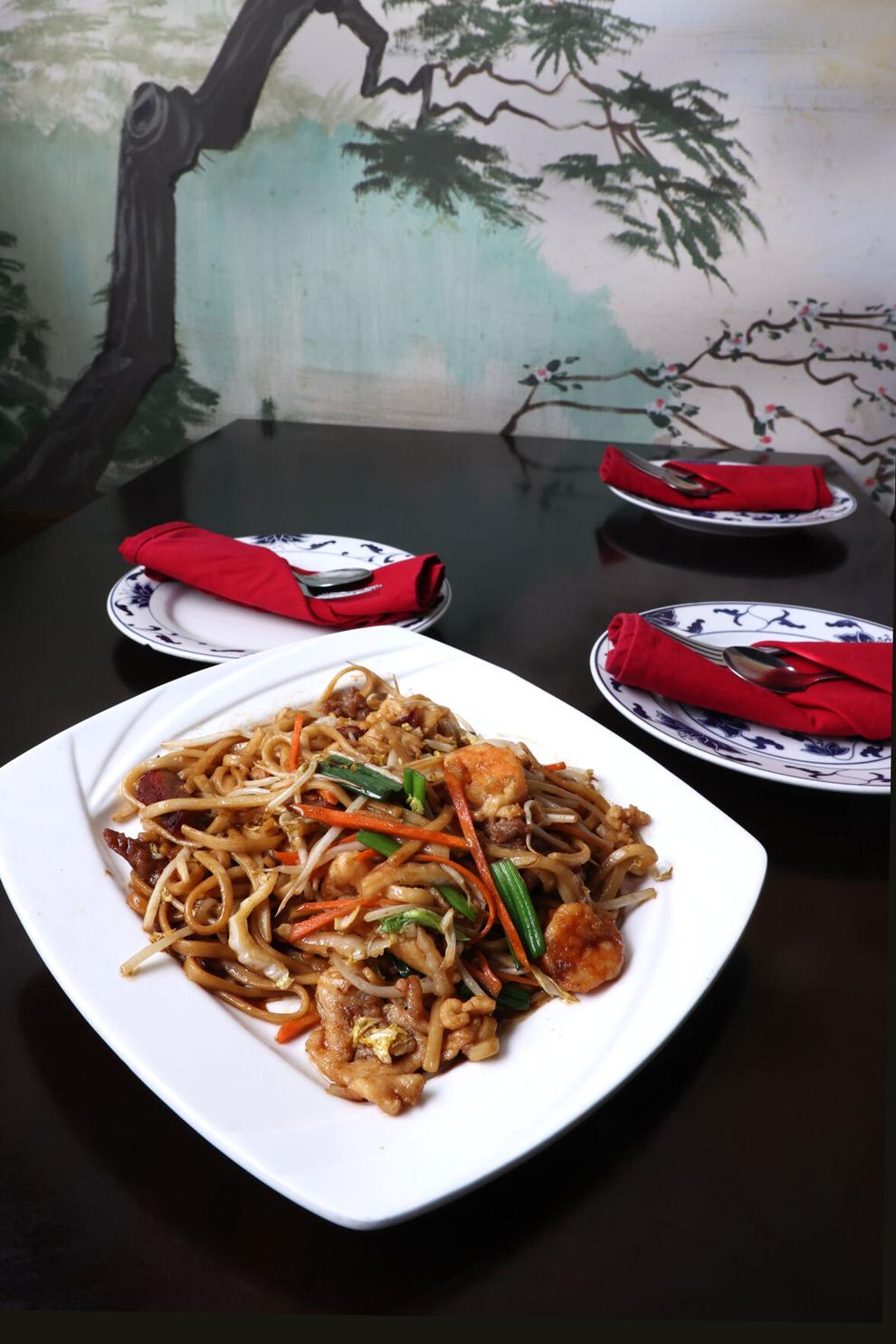 Arriving in America
Lin came to the United States 17 years ago and owned other restaurants in Oklahoma.
He and his wife, Emily, moved to Texas for their two sons.
"We moved here for the schools for our kids, who are in middle and elementary school," said Lin.
The entire family is involved in making the restaurant a success, he said.
"We are a family business and our customers like that. They can tell a difference," Lin said. "We are really happy we work at the restaurant together. My boys like to help work there, too. My oldest son is 13, Kevin, and my youngest son is 8, Alexander.
"We are happy that we can serve things people like. We want every customer in our restaurant to have faith and a happy experience." 
---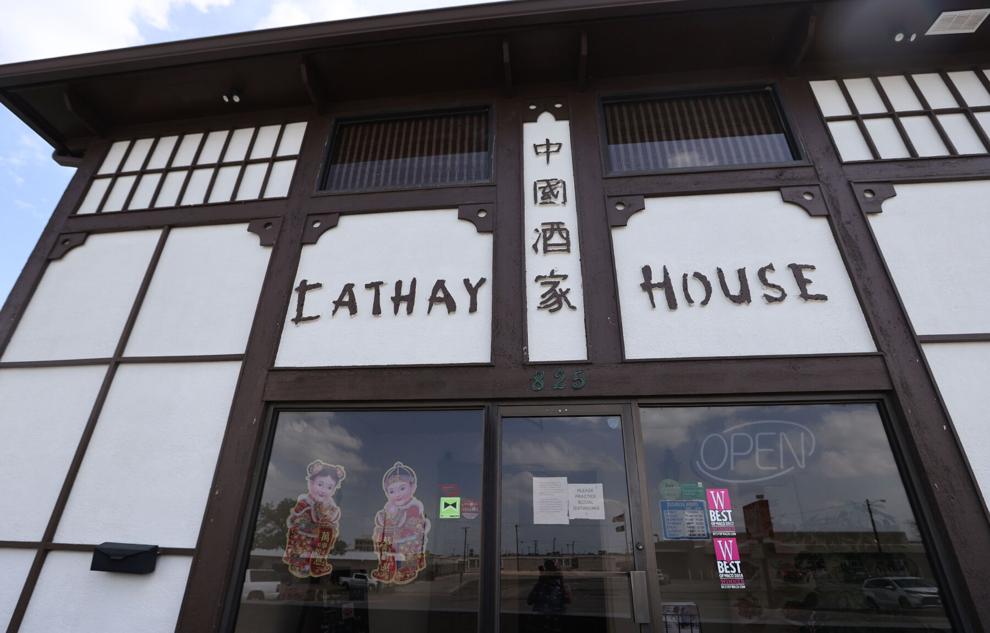 Tue-Sat, 11 a.m. to 9 p.m.