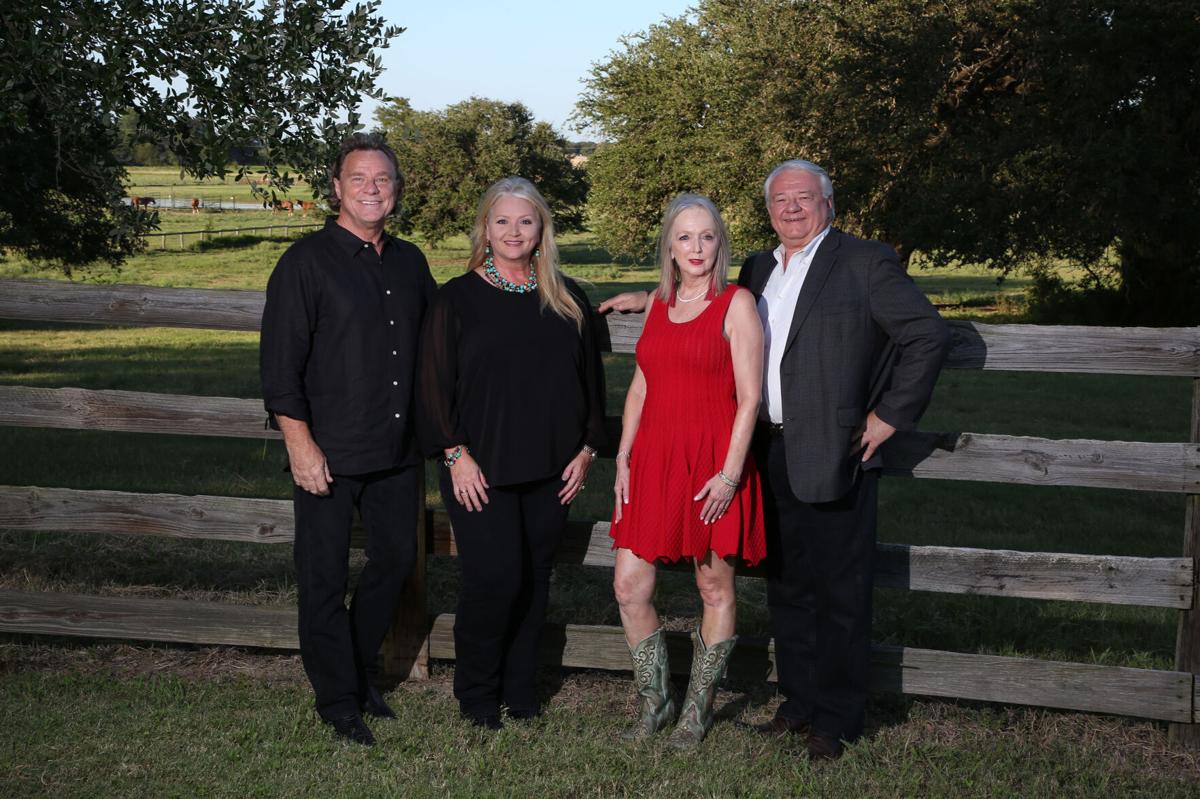 The Cattle Baron's Ball of Central Texas returns both to a live event and the site of its original location when the American Cancer Society fundraiser is held Oct. 23 at MCC's Highlander Ranch.
The location is nostalgic since it is where the ball was first held back in 1993, and then on a hot June evening.
Thomas Smith, one of the four co-chairs of the event, has been involved since its inception.
"The importance of Cattle Baron's Ball cannot be overstated," he said. "To some, it may be just a large country-western party, but it is much more than that. An overwhelming majority of our population has been touched — either directly or indirectly — by cancer.
"The disease is a scourge that has been around for generations, destroying lives and families in its wake. There is absolutely no question that the American medical system — its doctors, nurses, support and facilities — is the absolute finest in the world."
Alison Sorley says she is living proof that the money raised for research is why she is alive today and thriving.
Funds to the American Cancer Society help spur the research in battling the disease.
Cattle Baron's Ball co-chairs Smith, his partner Debby Burleson, and Cindy and Jim Holmes say they would love to see over 1,000 in attendance this year, but Smith notes that concerns over increased COVID-19 transmissions may bring down those numbers a bit.
Money, Awareness
The important part of the ball it's about raising funds and helping people and families affected by cancer, they say.
"The sky is the limit," Smith said. "Central Texans are incredibly generous, and have proven their generosity repeatedly over the years. For a number of years the Waco/Central Texas Cattle Baron's Ball was third in the state of Texas in the amount of money raised for the American Cancer Society, trailing only Houston and Dallas."
Because the event was held virtually last year the chairs this year are happy to have it live again in 2021.
"Being virtual, you lose the interpersonal contact and the overall aura that generates excitement and reinforces the true meaning and purpose of the event," Smith said. "Hopefully returning to a live event will regenerate that aura."
This year's ball will be the fourth event the team of four has chaired, which includes activities like the skeet shoot. They chaired last year's virtual ball.
"COVID has presented significant challenges in planning this event, but those challenges pale in comparison to the life-altering challenges and grief faced by the victims of cancer," Thomas said. "Our sponsors have been amazing and incredibly generous, and I cannot say enough good things about our volunteers and their continued dedication and tireless efforts.
"So many people have stepped up and helped us address and overcome any of the adversities we have faced over the last two years because they know how important it is to eliminate cancer once and for all. These people epitomize the good that is Central Texas."
Smith is thrilled the event will happen, adding, "For me, the highlight will be as simple as seeing people out and having a good time while raising money for a very good cause."
This year's focus is on breast cancer and will recognize honorary chair Alison Sorley.
Personal Involvement
Smith got started with the Cattle Baron's Ball with his first wife, Lauri May Smith, and he remained involved, serving with her on various committees. After she died in 2007, he continued his involvement with Cattle Baron's.
His second wife, Meg Oates Smith, was one of the co-chairs of the initial Waco Cattle Baron's Ball and a two-time cancer survivor herself.
"Needless to say, I continued to remain involved after her passing in 2014 because I truly do believe in the overall mission and have seen first-hand the good that results from this event."
Smith's partner Burleson became a volunteer with the Cattle Baron's Ball six years ago because she wanted to honor her mother, a 37-year breast cancer survivor.
"She's 86 now and still healthy and active," Burleson says. "And also in memory of my maternal grandmother, who lost her battle with pancreatic cancer at age 49 when I was very young."
It's also personal for the Holmeses.
"My mother and sister were cancer victims and the tragedy of this disease really hit home for me," Waco City Councilman Jim Holmes said.
Cindy added that Jim's sister, Kathy, formed and participated in a Relay for Life team as she fought colon cancer.
"Kathy is an amazing, strong and loving woman, and she continues to inspire me," Cindy Holmes said of her passion for making a difference and getting the word out to raise money for the American Cancer Society.
Change
One related event with the Cattle Baron's Ball that will be skipped this year is the style show, which is being canceled because of concern over COVID-19 cases.
Madison Douglas, senior development manager with the American Cancer Society, says it was a tough decision to cancel the show, but "due to it being a survivor-centric event and with the increase in COVID cases rising," she believes the committee made the right decision.
"As someone who did not grow up in Waco, coming into this role and seeing how passionate this community is about the American Cancer Society's mission has been such an incredible experience," she said. "This event has been happening in Waco for the last 29 years, and every time I meet someone who has been involved, they inspire me in a new way."
The 'Why'
The co-chairs say it's important to remember the "why" that the ball is held.
"Association with the Cattle Baron's Ball has truly changed my life for the better through the friendships I have made and the first-hand witness of the good in people and their willingness to join together and work tirelessly as uncompensated volunteers, year after year, to eliminate this disease and make life better for its victims," Smith said.
"Come and let's have some fun and enjoy each other's company, some seriously good music, and the always outstanding Eddie Deen food while working to defeat cancer once and for all." 
---
When, where: 6 p.m. at MCC Highlander Ranch, 223 Cobbs Lane.