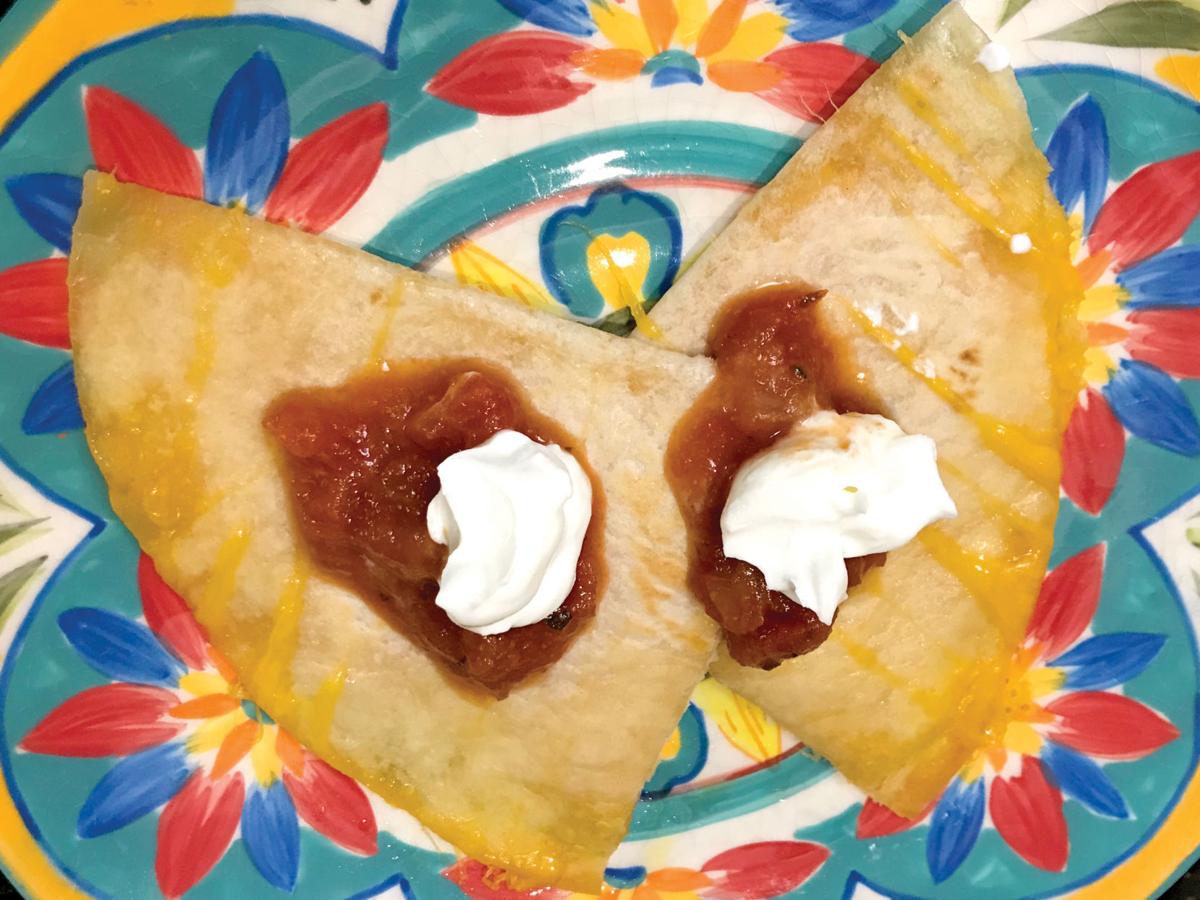 What began as "Dorm Room Delicacies," a whimsical cooking class idea for a group of graduating high school seniors, quickly morphed into my manic quest for all things related to college cooking, eating and nutrition when I finally admitted that my daughter really will be moving to Austin for college in August.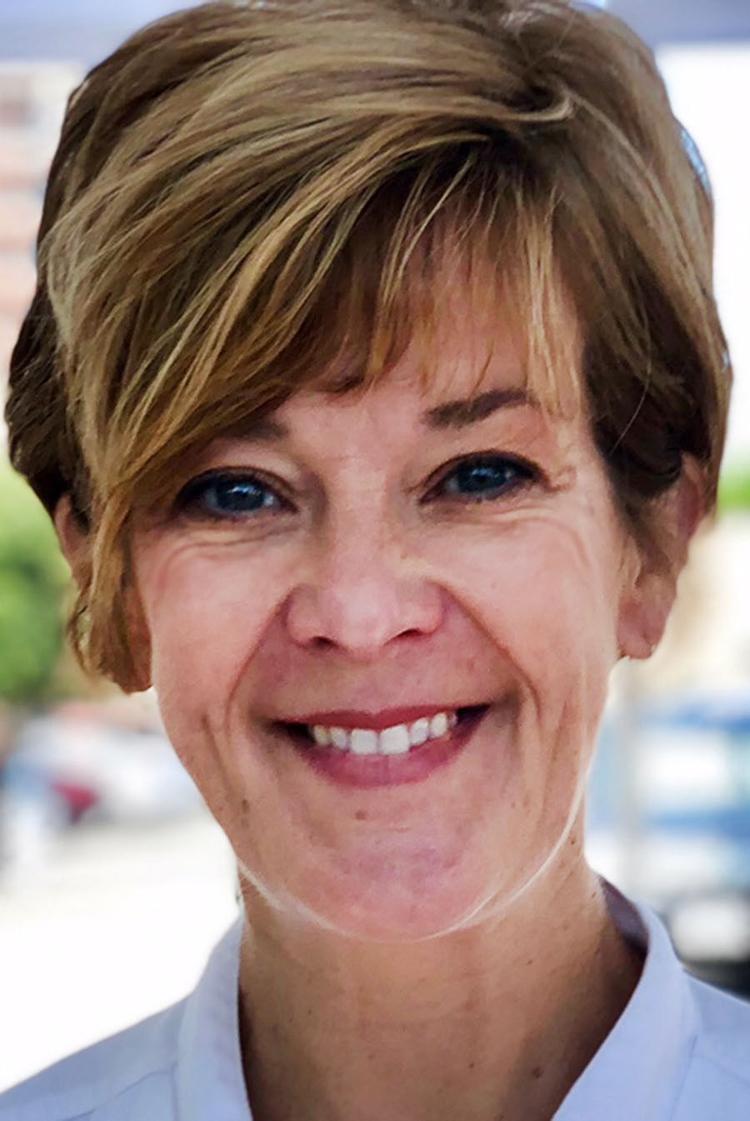 Yes, Molly will have a meal plan, but I know she will want to have access to some of her own meals and snacks, available to her at any time of day or night. This is a going-away gift to her — or maybe a release of guilt for me for not having taught her everything she should know.
While she is a good cook, Molly is accustomed to a kitchen filled pots and pans, good knives and plenty of other quirky kitchen gadgets that she will not have in her new abode. Her new dorm room "kitchen," housing an electric tea kettle and a microwave, will be a far cry from what she is used to. Even an apartment kitchen would likely lack many of the cooking amenities she uses in our house.
Thus, the kitchen supply collecting began. Here is Molly's list of kitchen supplies for her dorm room:
Iron and ironing board
Microwave-safe bowl
Microwave-safe plates
Small cutting board
Medium chef knife
Microwave-safe mug
Silicone or wooden spoon
Measuring spoons
Dry measuring cups
2-cup liquid measuring cup
Plastic wrap
Freezer-quality zip-close bags
Hot pad
Heavy-duty aluminum foil
Eating utensils
Paper towels
Perhaps you did a double-take when you saw the iron and ironing board on the list, but if microwaves are NOT allowed, then your iron can be your friend in cooking a couple of things like "grilled" cheese sandwiches or like this recipe for quesadillas.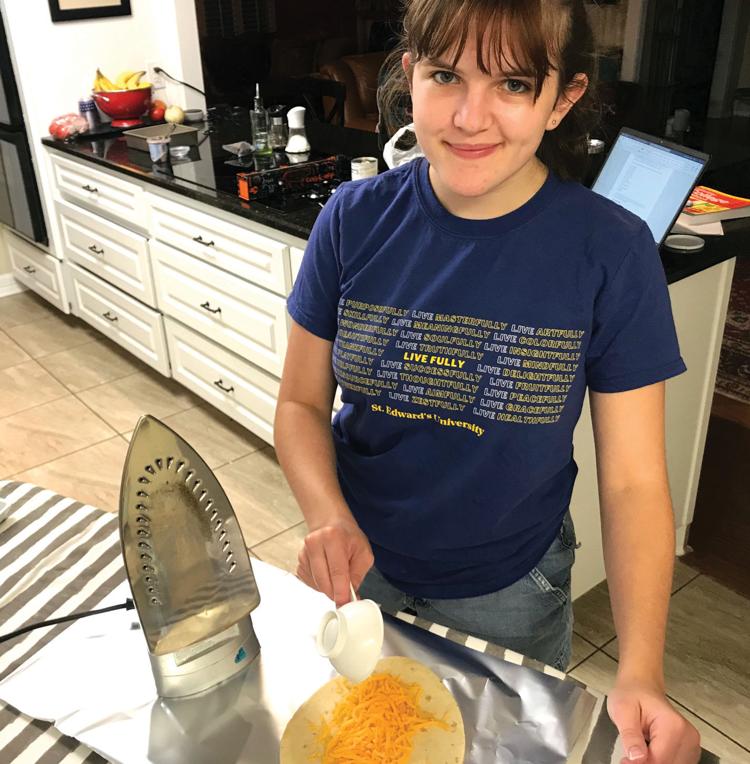 Perfectly Pressed Quesadillas
1 flour tortilla
1/3 c shredded cheese like Colby Jack, Monterrey Jack or Cheddar
Turn iron onto cotton setting or just higher.
Lay out a square of heavy-duty aluminum foil about 2 inches larger than your tortilla. Place the flour tortilla in the center of the foil.
Put the cheese on one half of the tortilla. Fold tortilla in half and move so that you can completely fold the tortilla inside the foil. Make double folds all the way around the tortilla.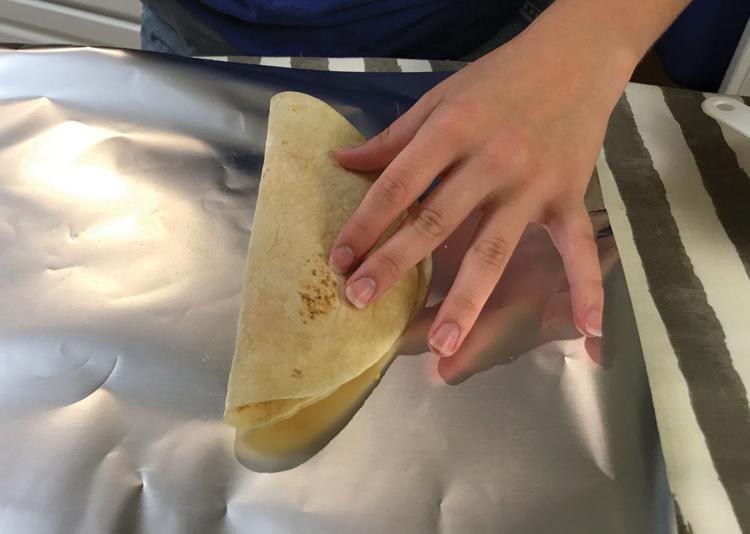 Place the foil pack on your ironing board. Put the heated iron on top of the foil pack and set time for 2½ minutes. (Don't let the iron touch the ironing board pad for an extended time. It will burn!)
Check the iron periodically to make sure it did not automatically time off.
After 2½ minutes, flip the foil pack over using a hot pad, and repeat ironing on the other side. Gently remove the quesadilla from the foil pack.
Enjoy with salsa and sour cream.
Options: Add in shredded canned or rotisserie chicken or chopped cooked broccoli.
Note to college students: Use extreme caution when making this. And, for heaven's sake, don't cook ANYTHING if you've been drinking!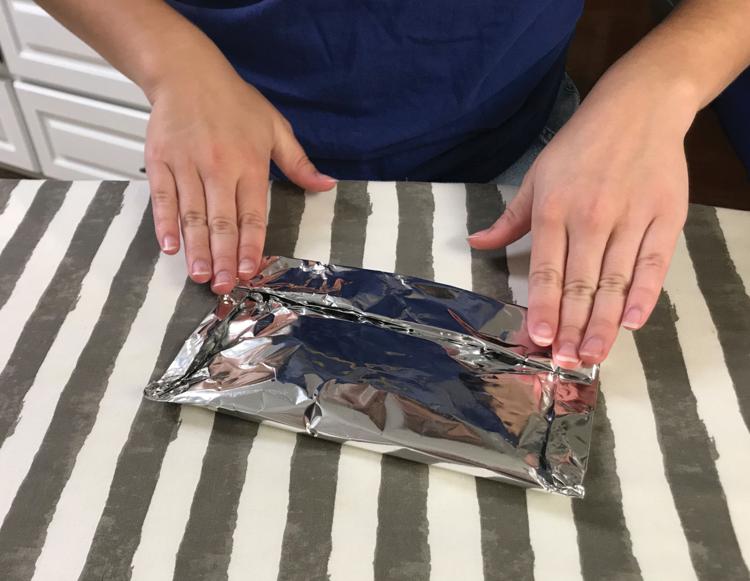 Access to a hot water kettle opens more culinary opportunities. Macaroni and ramen have been obvious choices for dorm and apartment dwellers alike. Toni Patrick's cookbook "101 Things to Do with Ramen Noodles" offers a host of fun and simple ideas featuring ramen recipes from salads to "family favorites," and might be worth finding for new cooks.
Molly had two top choices in this little cookbook including a version of the Italian Chicken recipe with rotisserie chicken, a little bottled Italian dressing, and cooked ramen noodles, and Cheesy Ranch Ramen, a mixture of 1 package of finely cooked and chopped ramen noodles, ½ cup ranch dressing and 1 cup grated cheddar cheese mixed together.
Because of widely available ingredients, quick-cooking couscous has entered the college scene offering some nutritious alternatives. This spinach couscous is a keeper even in a fully stocked home kitchen.
Spinach Couscous with Parmesan
1/3 c couscous
3/4 to 1 c boiling water
¼ t salt
Dash or two of pepper
1 t butter or oil
2 oz. fresh spinach, sliced thin
1 T grated Parmesan
½ small tomato, chopped
Freshly chopped parsley (optional)
Pour dried couscous into a medium-sized bowl.
Heat water in kettle and pour ½ cup over couscous. Stir and cover with plastic wrap. Let sit for 4 minutes.
Add half the spinach and stir into couscous. Add another ¼ cup water and stir.
Stir in remaining spinach and drain any excess water.
Stir in tomatoes and parmesan. Sprinkle with parsley. Serve immediately.
Our very clever niece (OK, great niece) Anna, something of an accomplished cook, filled me in on some of her dorm room secrets during her first year at the University of North Texas. She ate most of her meals in the cafeterias, but as a vegetarian, she found comfort in cooking a few tasty things either in her dorm room or in the common kitchen area.
Her parents are avid cooks; so, she had a good sense of how to get started. Rarely did she rely on frozen microwavable dinners. More often she would have beans and rice or the occasional can of soup, adding spinach or peas for nutrition and sriracha and garlic powder for flavor.
This rice bowl from "The 5-Ingredient College Cookbook" fits into her lifestyle.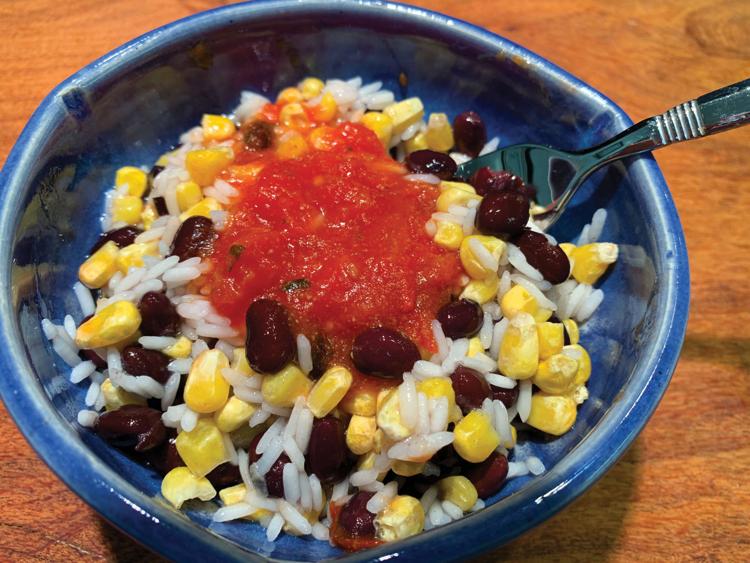 BRC Bowl (Beans, Rice,Corn)
Adapted to make 1 microwavable serving
½ c rice
1 c water
¼ c frozen corn kernels, defrosted
¼ can black beans, drained (pour the rest into a zip-close bag and freeze for later use)
¼ c purchased salsa
¼ c purchased guacamole
In a medium-sized microwavable bowl, add rice, water, and a dash of salt.
Cook rice uncovered for 5 minutes. Stir and continue cooking for additional 5 minutes.
Remove from microwave with a hot pad. Cover, and let it sit for 5 more minutes.
Stir in corn and beans and microwave for 30 seconds.
Top with salsa and guacamole.
Fortunately for Molly, she, like Anna, will get to have a microwave her first year. Thanks to the HR team at Extraco where she works and to her Aunt Beth and Uncle Gary, she can afford one. So, she is on her way to true dorm room delicacies like these if she decides to entertain.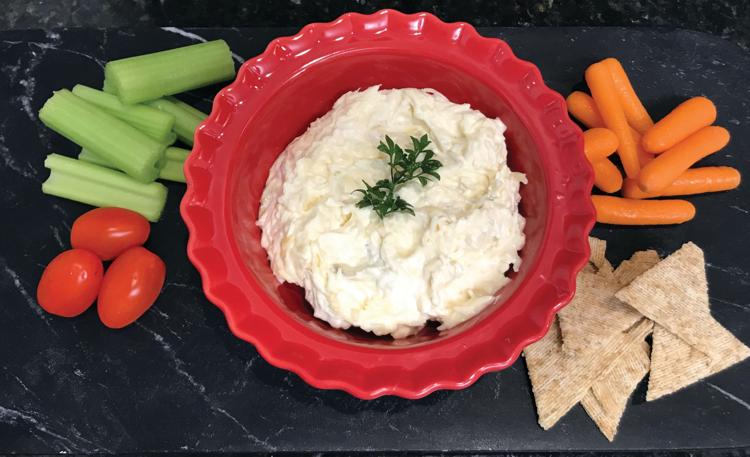 6-Minute Asiago Dip
Prep time: 4 minutes. Cook time: approximately 2 minutes.
1 c grated Asiago or parmesan cheese
1 c mayonnaise
1 6 to 8-ounce can artichokes, drained and chopped
1 clove garlic, minced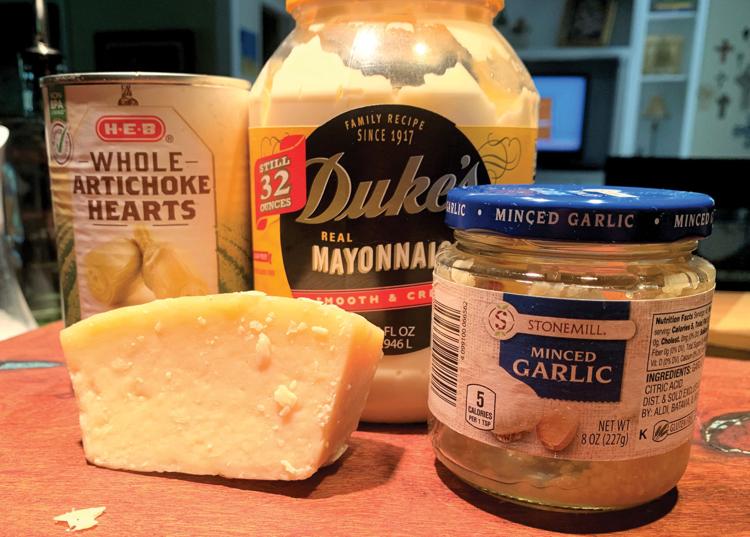 In a microwave-safe bowl, stir together the Asiago cheese, mayonnaise, artichoke hearts and garlic.
Heat in the microwave at 50% power for 30 seconds at a time, stirring between heatings until cheese has melted and dip has a smooth consistency.
Serve warm with fresh veggies or crackers.
Special K Scotchies
½ T butter or oil
1 c sugar
1 c light corn syrup
1 (12 oz.) jar crunchy peanut butter
5-6 c Special K cereal
12 oz. butterscotch chips
Lightly butter a 9x9 disposable pan; set aside.
In a large microwavable mixing bowl, mix sugar and Karo syrup. Microwave on high for 2-3 minutes, or just until sugar is dissolved. Note: Remove immediately after the sugar is dissolved. Do not let BOIL. This will overcook the mixture and cause the bars to be hard as concrete when they set up.
Remove bowl from microwave; add peanut butter to the sugar mixture and stir until smooth. You may need to microwave for another 30 seconds or so.
Stir in the cereal; mix well. Pour the mixture into the prepared pan and pat the mixture firmly into the pan. (Using a lightly buttered piece of waxed paper works great for patting down the mixture in the pan).
In a medium bowl, microwave the butterscotch chips for about 2 minutes or until melted; stirring once or twice during the process.
Spread over the cereal mixture and allow to cool thoroughly before cutting into squares.
Maybe "delicacies" is an exaggeration, but these are just a few recipes worth holding on to. I am sending Molly away with several more — but not so many that she won't want to come back to Waco for an occasional meal cooked in our home kitchen. And maybe a few more cooking experiences with Mom.
Happy cooking and eating!
Karyn Miller Brooks' passion for food, cooking and bringing people together spurred her decision to open Gourmet Gallery, a locally owned cooking school. After graduating from Texas A&M with a degree in journalism, she studied culinary arts at Cambridge School of Culinary Arts and Orange Coast College. Karyn married Joe Brooks in January 2016, and he shares her passion for food and cooking. She has one daughter, Molly, and two stepchildren, James and Becky.
Be the first to know
Get local news delivered to your inbox!