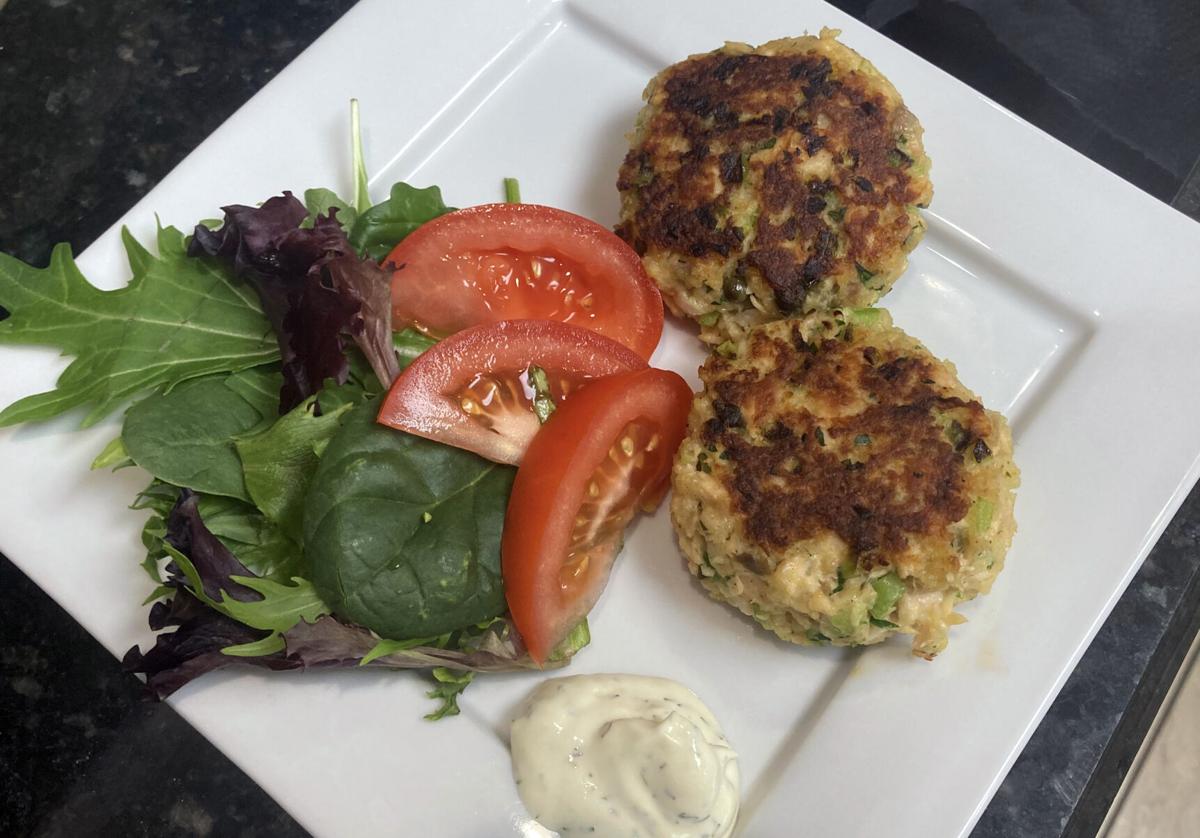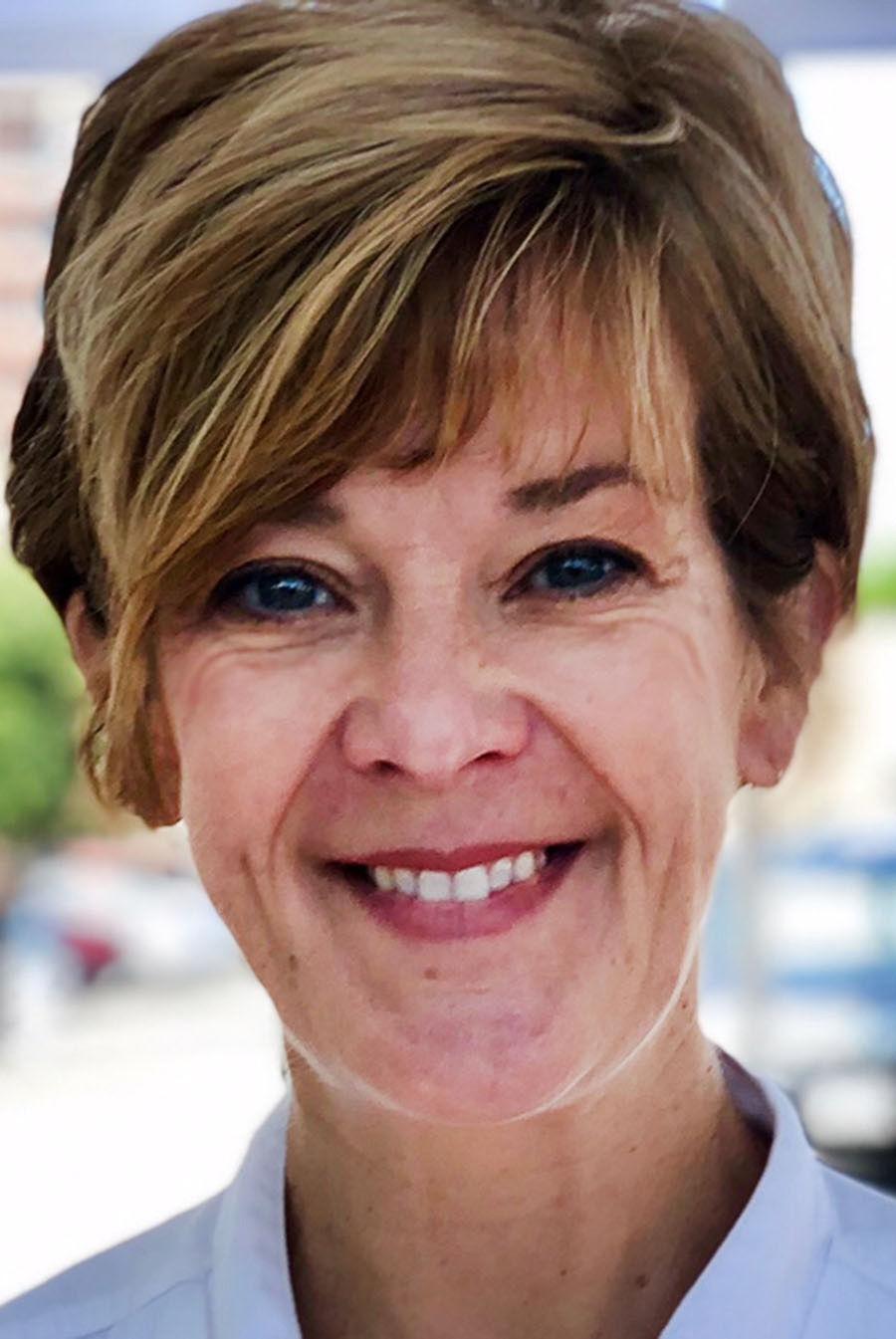 On a Wednesday in late January 2006, an artist named Saxton Moore started a thing. That thing was "Throwback Thursday," even though he posted it on Wednesday.
Saxton didn't coin the phrase, but Rice University's Neologisms Database credits him with the "earliest known mention" of it. The database also says that "Throwback Thursday" was defined first in 2003 on Urban Dictionary.
Currently, Urban Dictionary's top definition of "Throwback Thursday" is as follows:
When you put a picture from a "while" ago on your social media sites
omq Throwback Thursday, I needa find a photo of myself from like hella lonq ago and post it on facebook
by myreinder January 26, 2012
Neither my mother nor my husband understood the Urban Dictionary definition. Please allow me to paraphrase. The general idea of Throwback Thursday is to publicly share something from a previous era in your life. Often it is something embarrassing, like a mullet and braces in your high school yearbook.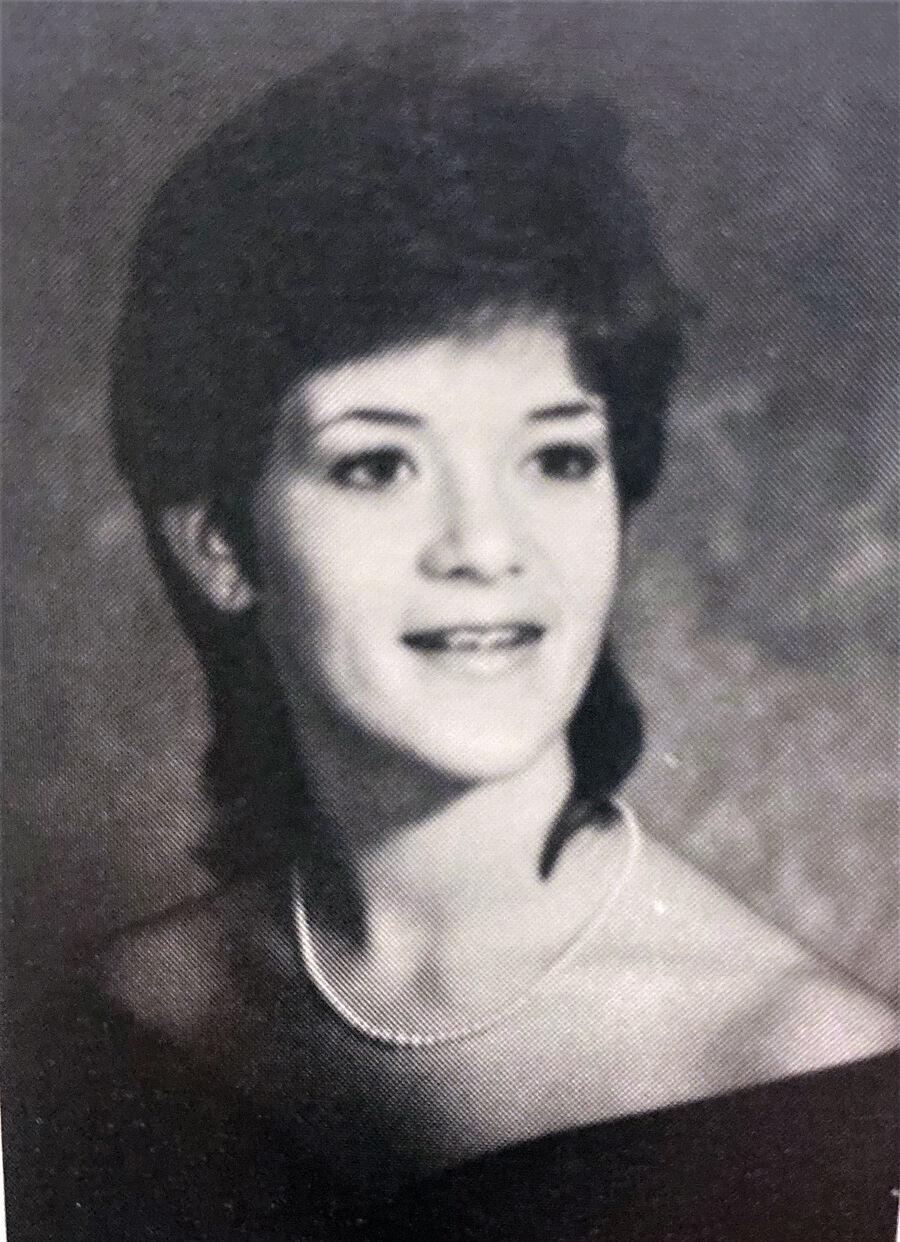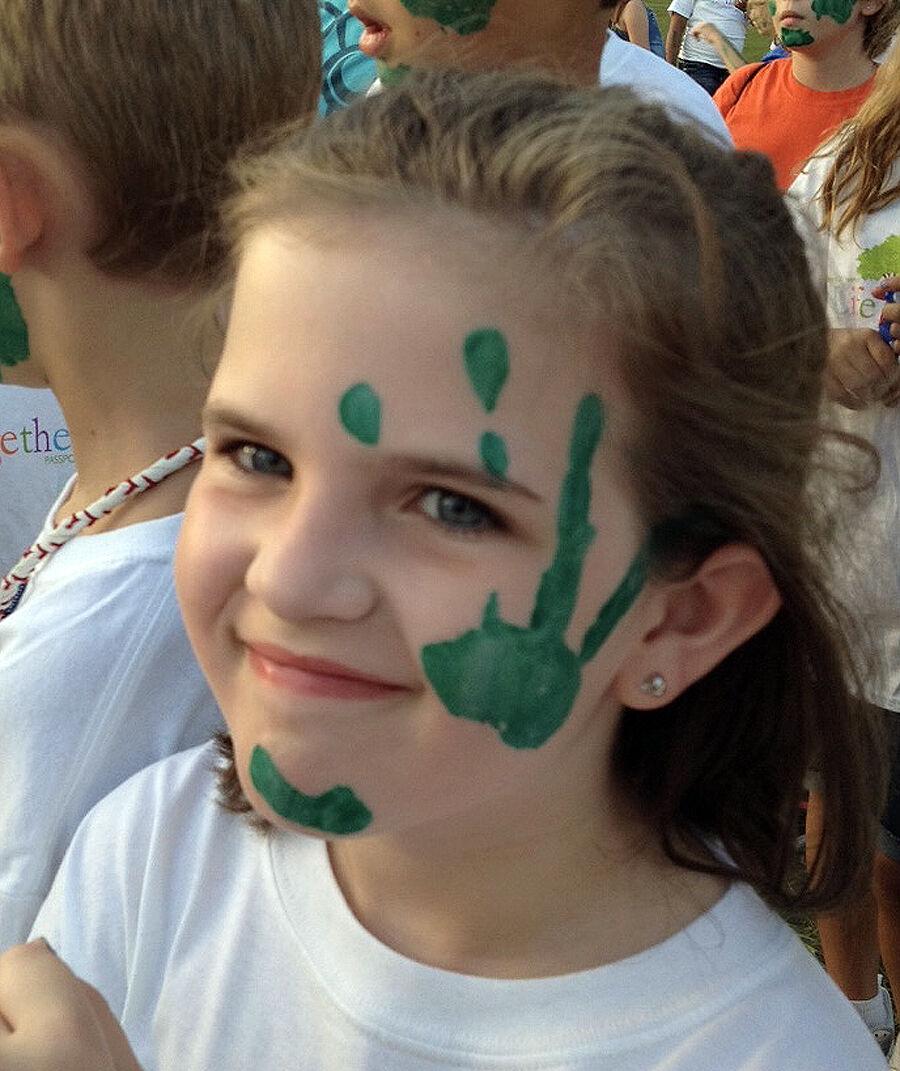 Or perhaps it is something you find cute or endearing like a photo of your adult child at her first church youth camp.
Mostly, as with Saxton Moore's Throwback Thursday artwork where he reimagined a classic cartoon charter, it is just about nostalgia, like the Super Chicken cartoon of my youth.
As much as I love my kid and Super Chicken, my favorite #tbt topic is food, regardless of the day of the week. And Americans have some divine and not-so-divine examples of foods worth remembering and reminiscing over. Take, for example, Jell-O salads. (Incidentally, Jell-O is one of those proprietary eponyms like Kleenex, Band-Aid, Frisbee and Crockpot. The generic term for Jell-O is simply gelatin.)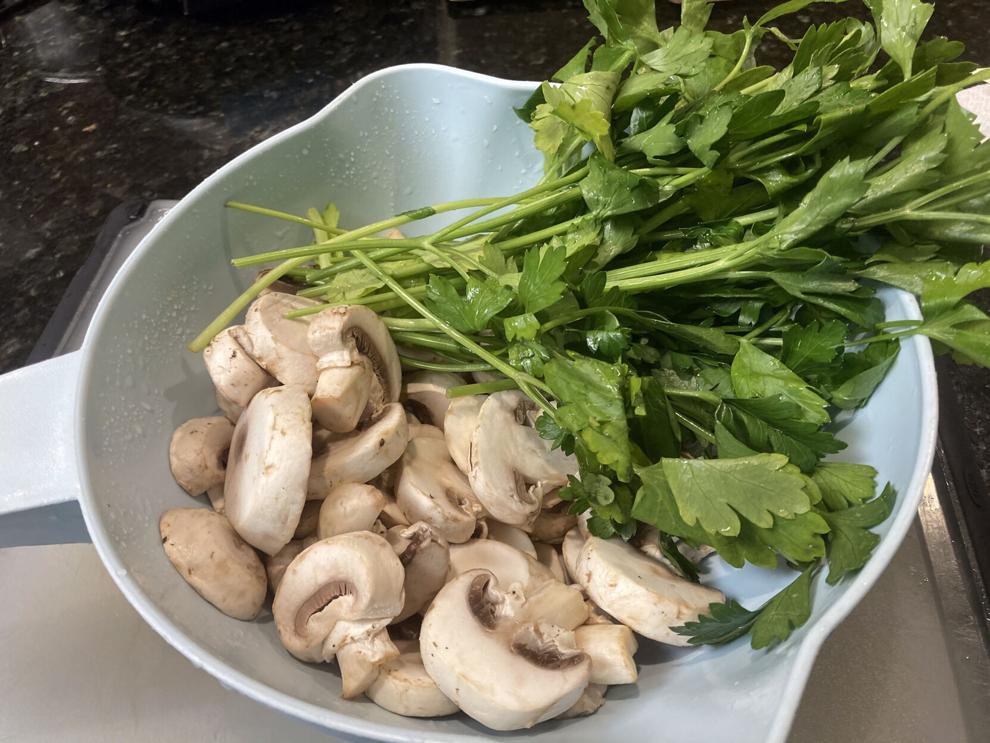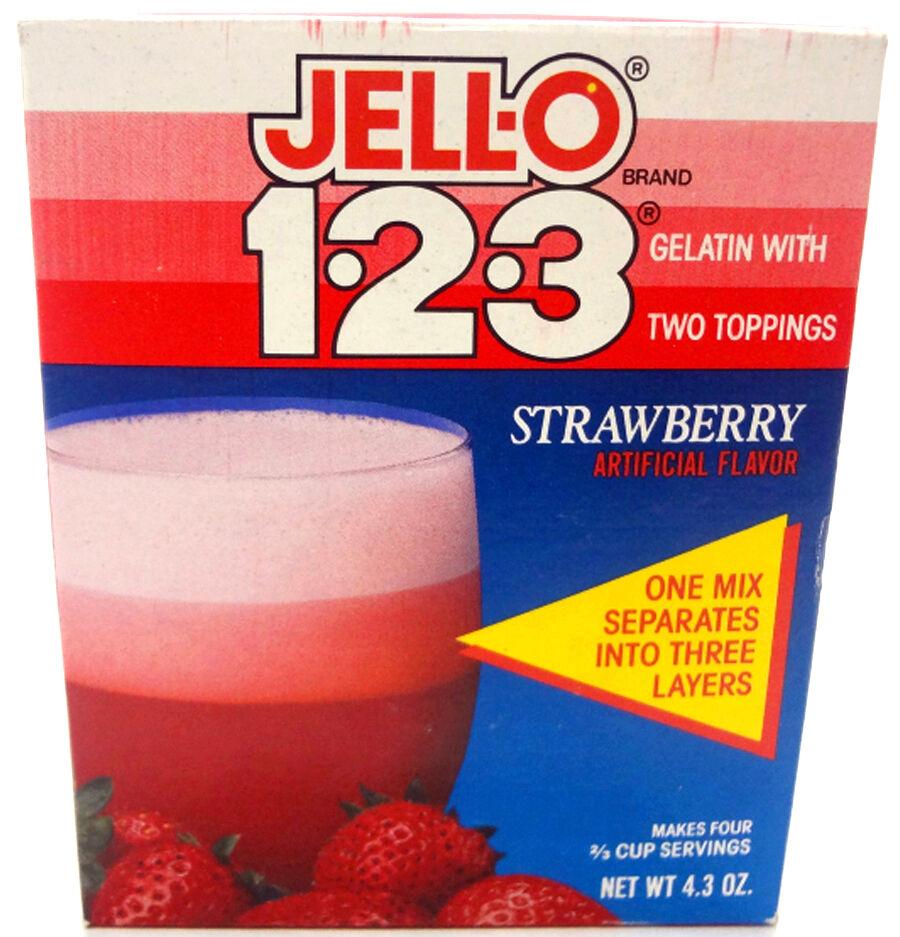 There is a recipe in my church's 50th anniversary cookbook for Kool Orange Delight. It contains cottage cheese, orange Jell-O, Cool Whip, canned crushed pineapple, and canned mandarin oranges. Now that's a Jell-O salad!
Growing up, my sister and I had a special fondness for cherry-flavored Jell-O 1-2-3.
Other throwback food favorites are casseroles. Some accounts say that the casserole, as we know it in the United States, started in the late 19th century and peaked in popularity as the go-to dinner in the 1950s and '60s.
The word "casserole" originated in France around the year 1725, according to "New Casseroles Cookbook: Favorite Recipes of Home Economics Teachers." In France, the casserole is a cooking vessel. Americans began using the word "casserole" to describe the content of the casserole, and now the term is used for both meanings.
"In Defense of the Humble Casserole" is a Chicago Tribune article by Judy Hevrdejs and Lauren Hill, written in January 2015. The authors remind us of some significant American casserole dates.
1913: Pyrex breaks into cookware. Bessie Littleton needed to bake a cake, but her casserole dish was broken. She asked her Corning Glass Works scientist husband to bring home some glass to use instead. He brought her the sawed-off bottoms of some battery jars. And thus, Pyrex, the glass cookware company, was born.
1940s: Eugenia Japp urges husband Leonard (who founded Jay's Potato Chips) to put a recipe on the chip bags. He used her version of a tuna fish casserole topped with crushed potato chips.
1955: Green bean casserole is born. Campbell Soup Co.'s Dorcas Reilly wanted to create a quick and easy recipe using two common items in American kitchens: green beans and Campbell's Cream of Mushroom Soup.
Many a casserole have been made using a cream-of-something soup. Even home economics teachers did so in the "New Casseroles Cookbook." The ingredients in their chicken tetrazzini (Mary's Quick Chicken Tetrazzini) are cream of mushroom soup, cheddar cheese soup, onion, diced chicken, spaghetti, parmesan cheese and paprika.
Chicken tetrazzini may be one of my favorite #tbt foods, and while I am not completely opposed to using canned soups in my casseroles, I think my mom would raise her eyebrow at me if I used the "New Casserole Cookbook" recipe.
Here is our family's favorite version, adapted from "Joy of Cooking."
#TBT Chicken Tetrazzini
Makes 8-10 servings (even better as leftovers)
8-12 oz. mushrooms, sliced
1 clove garlic, cut in half
Dash of cayenne (optional)
¼ c dry white wine
8 oz. dried pasta
4-6 T butter or olive oil, or combination of both, divided
2 T all-purpose flour
2 c chicken stock or broth
1 + c half-and-half
Salt and pepper to taste
¼ c fresh parsley, finely chopped
2-3 c chopped cooked chicken or turkey. (Using store-bought rotisserie chicken is a great timesaver.)
½ c grated Parmesan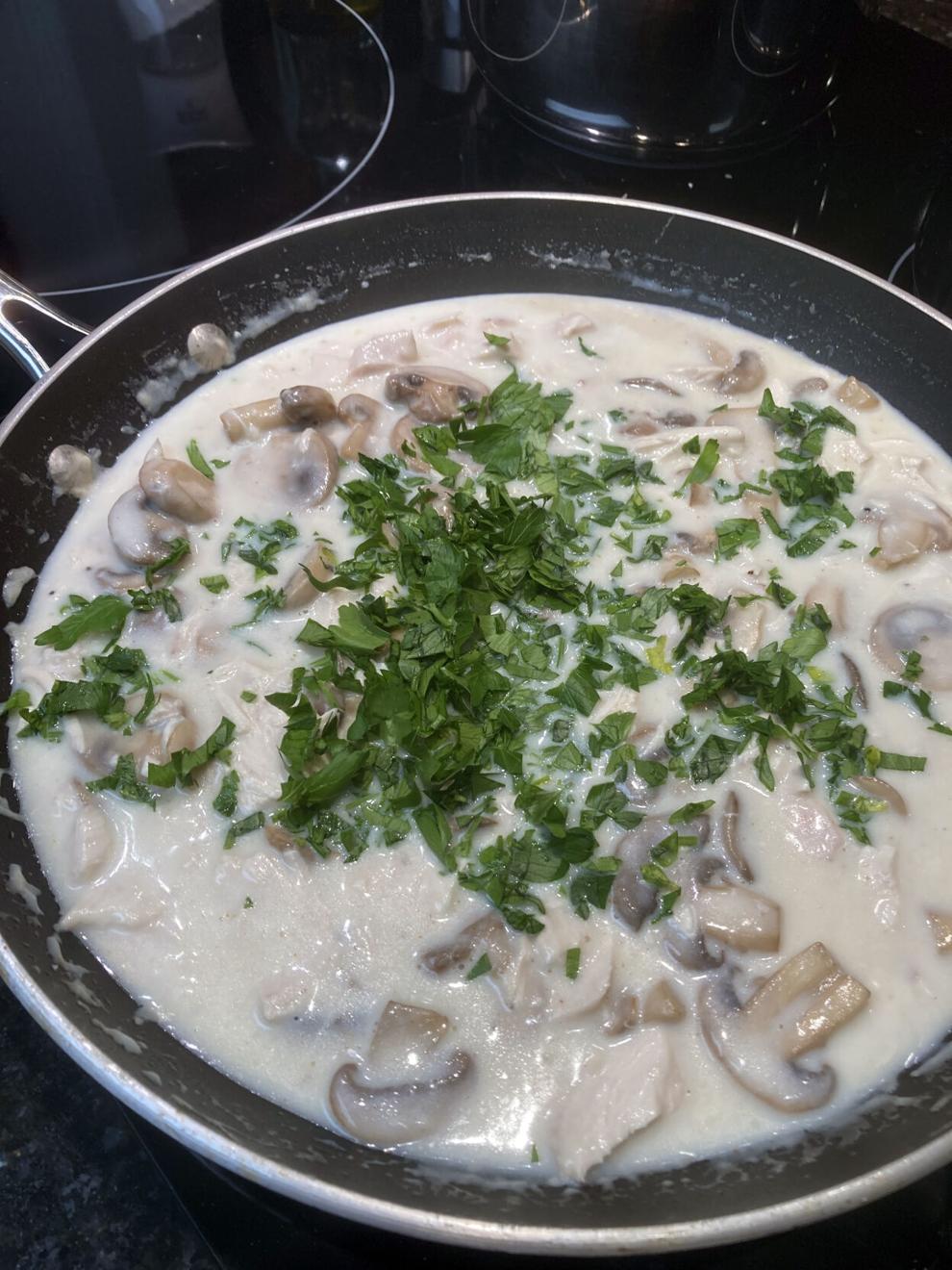 1. Preheat the oven to 375°F. Spray a 13-by-9-inch baking dish with olive oil.
2. Melt 2 T butter in a large saucepan over medium-high heat. Add mushrooms, garlic and cayenne. Sauté for 3-4 minutes, stirring regularly. Add wine and continue to cook an additional 2 minutes. Remove mixture from pan and set aside, discarding garlic.
3. Cook pasta in a large pot of boiling salted water.
4. In a separate small bowl or measuring cup, make a slurry of 2 T flour and ½ c chicken broth.
5. Melt remaining butter in a saucepan over medium heat. Add 1 ½ c chicken broth. Bring to a boil. Reduce to simmer and whisk in flour slurry.
6. Gradually add the half and half to the pan and continue to whisk until mixture begins to boil.
7. Mix in the chopped chicken or turkey, sauteed mushrooms, and parsley. Reduce heat and allow to simmer for a few minutes to thicken.
8. Pour the pasta into the prepared baking dish and add chicken and mushrooms evenly over top. Shake the pan to incorporate mixture with the pasta.
9. Sprinkle parmesan cheese.
10. Bake until the sauce is bubbling, and the parmesan begins to brown, about 30 minutes.
Another nostalgic meal that my mother cooked was salmon croquettes. I have the revised and updated centennial edition of "White House Cook Book." In it is a reprint of the 1894 White House salmon croquette recipe.
The original cookbook was written by Hugo Ziemann, the White House steward under Grover Cleveland. I don't know if President Cleveland's young wife Frances (Frank) cooked these, even in the home they rented outside of Washington, D.C. (because they wanted more space and privacy), but perhaps the first family enjoyed them together occasionally during their two terms at more formal occasions in the White House.
The White House recipe calls for fresh salmon. My mom used canned salmon because it was readily available. Since we can easily get fresh, it is my preference. I guess that would make this a #twbt (Throw Way Back Thursday) recipe.
#TBT Salmon Croquettes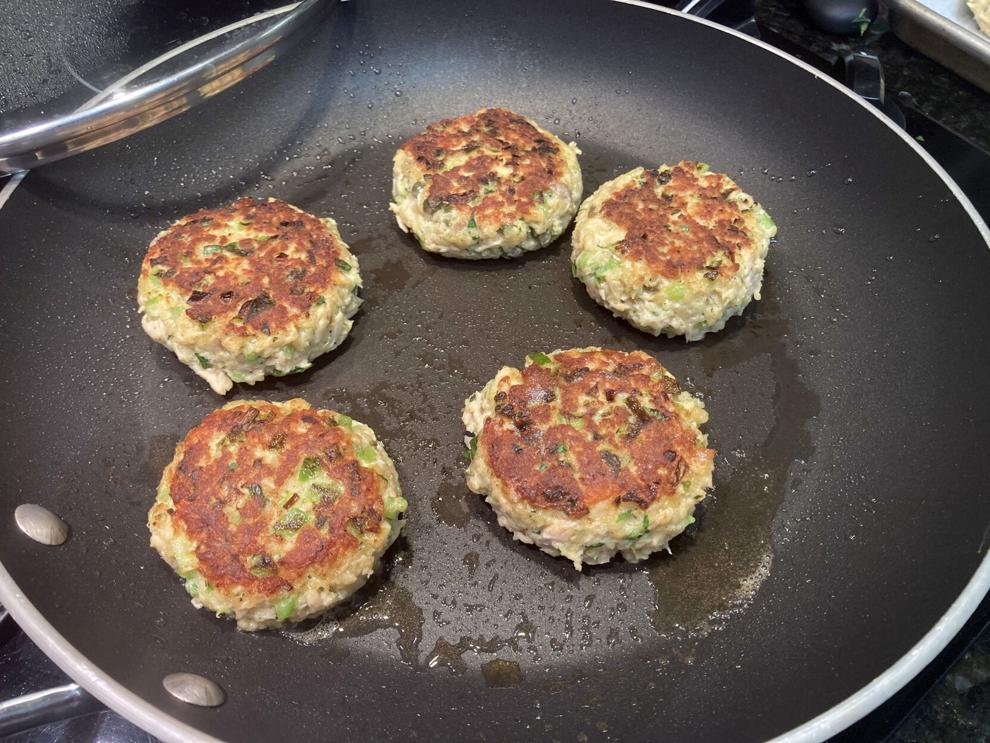 ¾ to 1 pound fresh salmon
Olive oil
Kosher salt and freshly ground black pepper
5 green onions, white parts only, thinly sliced
1 small green pepper, finely diced
¼ c minced fresh flat-leaf parsley, finely diced
1 T capers, drained and coarsely chopped
¼ t hot sauce
1-2 t Creole or crab boil seasoning
1 c unseasoned panko crumbs
½ cup mayonnaise
2 t Dijon mustard
2 eggs
1. Preheat the oven to 350 degrees F.
2. Place the salmon on a sheet pan lined with parchment paper or foil, skin side down. Sprinkle with salt and pepper. Roast for 15 to 20 minutes, until just cooked.
3. Remove from the oven. Remove skin and place salmon in a large bowl. Cover with plastic wrap. Refrigerate for approximately 10 minutes.
4. Remove salmon from refrigerator and flake with a fork. Add all remaining ingredients, stirring until well combined.
5. Line a separate sheet pan lined with parchment.
6. Scoop out ¼ c portions and form into individual salmon patties.
7. Spray a large nonstick skillet with olive oil. Heat to medium-high until olive oil is shimmering.
8. Add croquettes to hot pan and cook until nicely browned and cooked through, about 4 to 5 minutes per side (165 degrees F if you're using a meat thermometer).
9. Keep them warm in an oven preheated to 250 degrees until you are ready to serve.
10. Serve warm with dill sauce (or with ketchup if you are Joe Brooks or a kid).
Dill sauce
½ c sour cream (or Greek yogurt)
Whisk ingredients together and serve with salmon croquettes. Makes a wonderful meal with salad greens and a bit of French bread.
If you need a dessert after either of the main courses, I suggest Jell-O 1-2-3. You can find online recipes reinventing this #tbt delicacy. I haven't tried them, but plan to soon.
Just goes to show you that everything old is new again. Except #tbt. That's relatively new, at least to me.
Happy cooking, eating, and throwing back.
Karyn Miller Brooks' passion for food, cooking and bringing people together spurred her decision to open Gourmet Gallery, a locally owned cooking school. After graduating from Texas A&M with a degree in journalism, she studied culinary arts at Cambridge School of Culinary Arts and Orange Coast College. Karyn married Joe Brooks in December 2016, and he shares her passion for food and cooking. She has one daughter, Molly, and two stepchildren, James and Becky.