I love Ireland. My family loves Ireland. I was thrilled when my 23andMe results came back saying I am mostly Irish and British. I personally feel drawn to the land, the people, the customs and especially the cuisine.
But Irish fare gets a bad rap. It has a reputation of being tasteless and boring.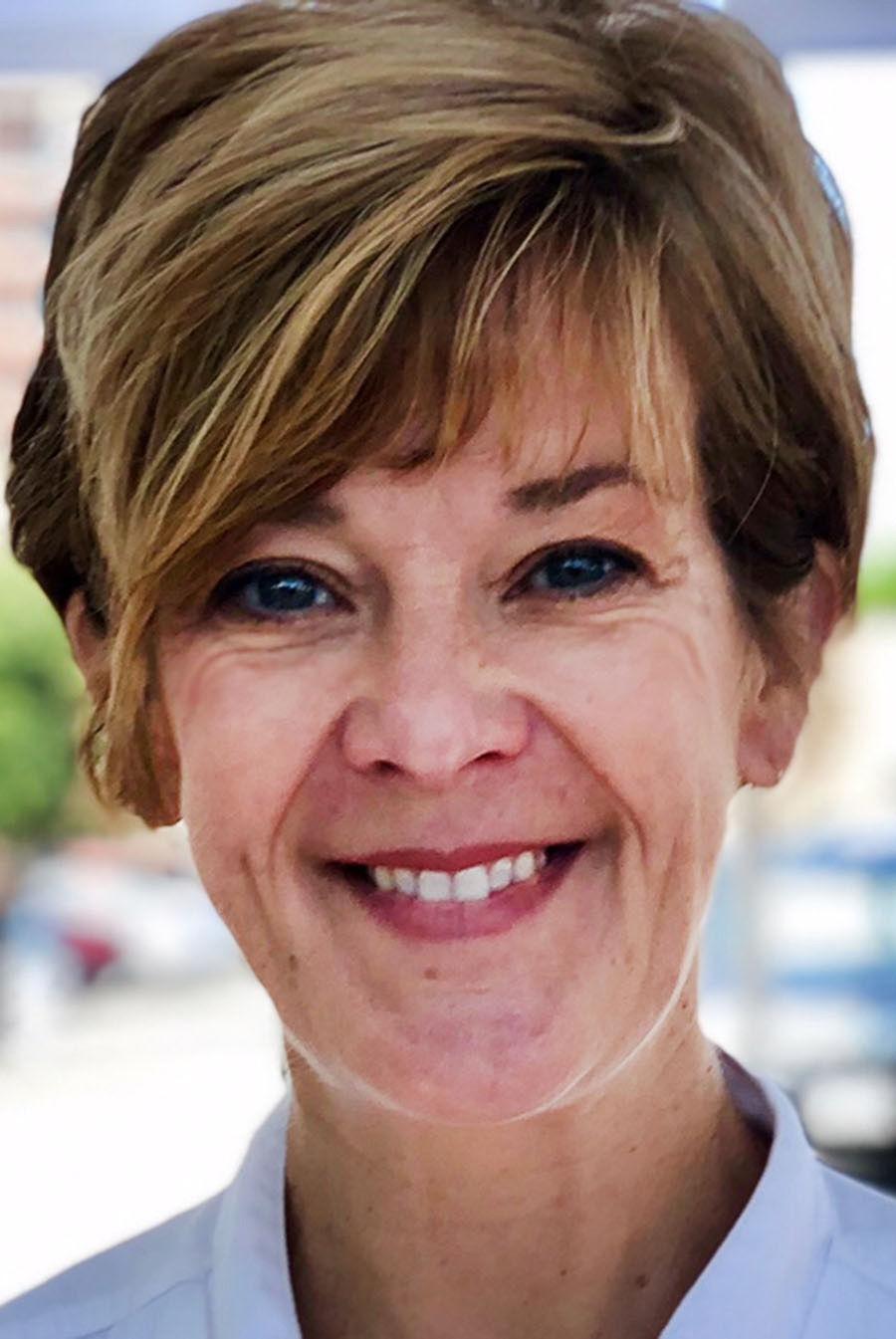 In the article "Irish Food: the Good, the Bad, and the Ugly!" on CladdaghDesign.com the author says, "For many years, Ireland was placed at the lowest rung of the ladder when it came to having good traditional food."
The article goes on to list several foods that, frankly, sound unappealing:
Coddle: Coddle is a quintessential Dublin dish, and gets a few mentions in the works of some of the capital's greatest writers, James Joyce included. Despite its stature it's not all that appetizing; sausages, bacon, potatoes and onion all boiled together in one pot, seasoned with salt and pepper. It was traditionally eaten as a leftover dish, so there is no set recipe to follow, making it open to interpret as you see fit.
Drisheen: Drisheen is a variant of black pudding, which is made from animal blood (usually pig, sheep, or cow) mixed with milk, salt, fat and breadcrumbs. It's all boiled, filtered, wrapped in intestines and cooked. Lovely!
Goody: This is an often-forgotten dessert that dates from the 18th century and before. It's not all that dissimilar to bread-and-butter pudding. Bread is boiled in milk with sugar and spices to make a stodgy, soggy, but very sweet mess. It was traditionally eaten on St. John's Eve, or the 23rd of June to you and me.
In the humorous cookbook "Bland Irish Food Like Your Mammy Used to Make: Recipes That Capture the Taste of Home, Unfortunately," author S.H. Ryan writes about Irish roast chicken:
The main method of cooking roast chicken is cremation in honor of our Lord's death or what have you. If the chicken comes out with any moisture in it, it contains poison.
The back cover boasts: "Twenty-five full-color recipes, along with tips on what to drink to make the experience more palatable."
One of my favorite recipes in this book is for Christmas Pudding. Here are the ingredients:
600 g currants/raisins/sultanas, in any combination as Irish people lack the gene to tell these mummified fruits apart
200 g bread crumbs, made from stale bread, thankfully
1 teaspoon ground mixed spice, to cover smell of candied peel
Grated rind of 1 orange and 1 lemon
Andrew's Liver Salts is an effervescent laxative and antacid, used to relieve upset stomach and indigestion. I will leave the directions for making this special Christmas Pudding up to your imagination.
So, what IS there to like about Irish food?
For every oddly named, blandly seasoned, boiled or cremated Irish food there is an equally flavorful and delicious pudding. The term "pudding" does not translate to what we Americans think of as pudding. GreatBritishMag.co.uk says this:
The reason for using the word 'pudding' instead of dessert is actually based on the British class system. Traditionally, pudding referred to homely and rustic desserts that were commonly eaten by the lower classes, such as spotted dick and rice pudding. Desserts were the indulgences of the upper classes and included international cuisine like chocolate mousse, soufflé, and Champagne jelly.
Nowadays not only have class lines become a little fuzzy but so have the dessert categories. Recipes that were originally eaten by the lower class have become new and fashionable. At the same time the upper-class desserts are more attainable to everyday people. And so, the lines between the word dessert and the word pudding became blurry. Now they basically mean the same thing.
In Irish slang, dessert is also called "afters," as in something you would consume AFTER the rest of the meal. I would like to share two traditional Irish afters or puddings with you. The first one is my mom's favorite, Sticky Toffee Pudding.
Sticky Toffee Pudding
Adapted from "The New Irish Table" by Margaret M. Johnson
(The recipe says that it serves 10-12, but it is so rich, it can probably serve anywhere from 24 to 10,000.)
1½ c water
1¼ c chopped dates
2 t baking soda
2½ c all-purpose flour
2 t baking powder
1 c butter, at room temperature
⅔ c granulated sugar
4 large eggs
2 t vanilla extract
Toffee Sauce
2 c heavy cream
1 c (packed) dark brown sugar
¼ c butter
½ c (plus or minus) Irish whiskey
Strawberries for serving (optional)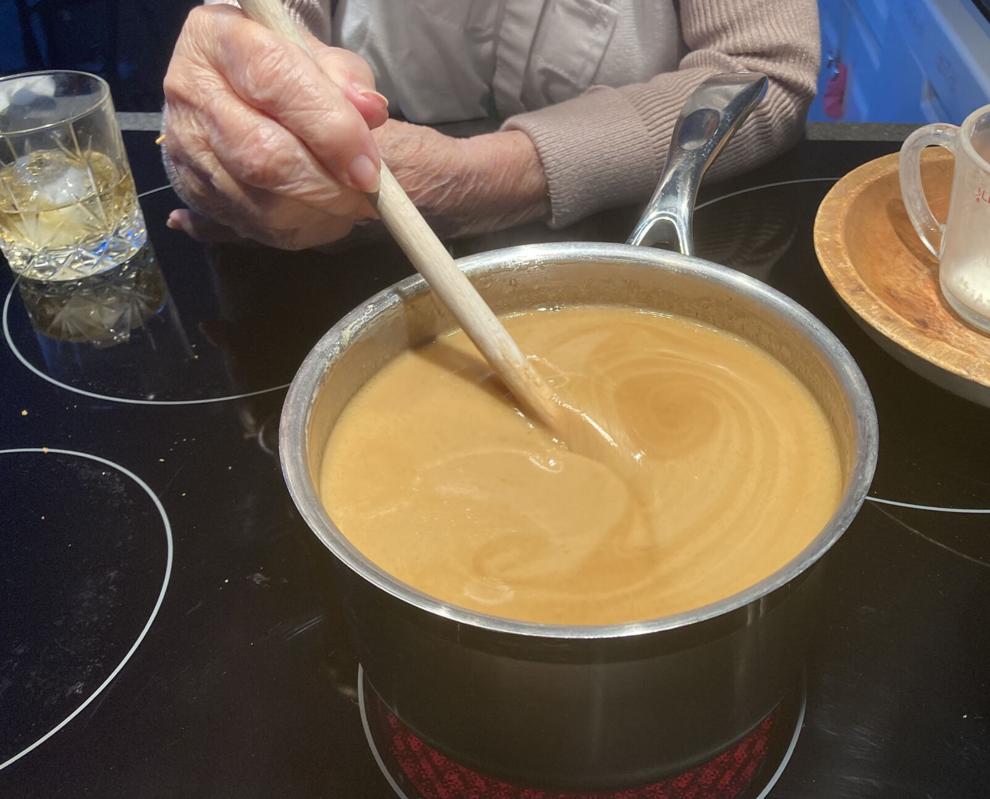 Preheat the oven to 350 degrees F.
1. Grease a 12-inch bundt pan with vegetable shortening and dust with flour; tap out excess.
2. In medium saucepan, combine water, dates and baking soda. Bring to boil, and then remove from heat and set aside to cool completely. (This step not only softens the dates, it also adds the rising qualities of baking soda.)
3. Combine the flour and baking powder in a medium bowl. Set aside.
4. Beat butter and sugar with electric mixer on medium speed for 3-4 minutes, or until light and fluffy. Beat in eggs, one at a time, and then alternately fold in flour, date mixture, and vanilla.
5. Transfer to prepared pan and bake for 40 minutes, or until skewer inserted into center comes out clean.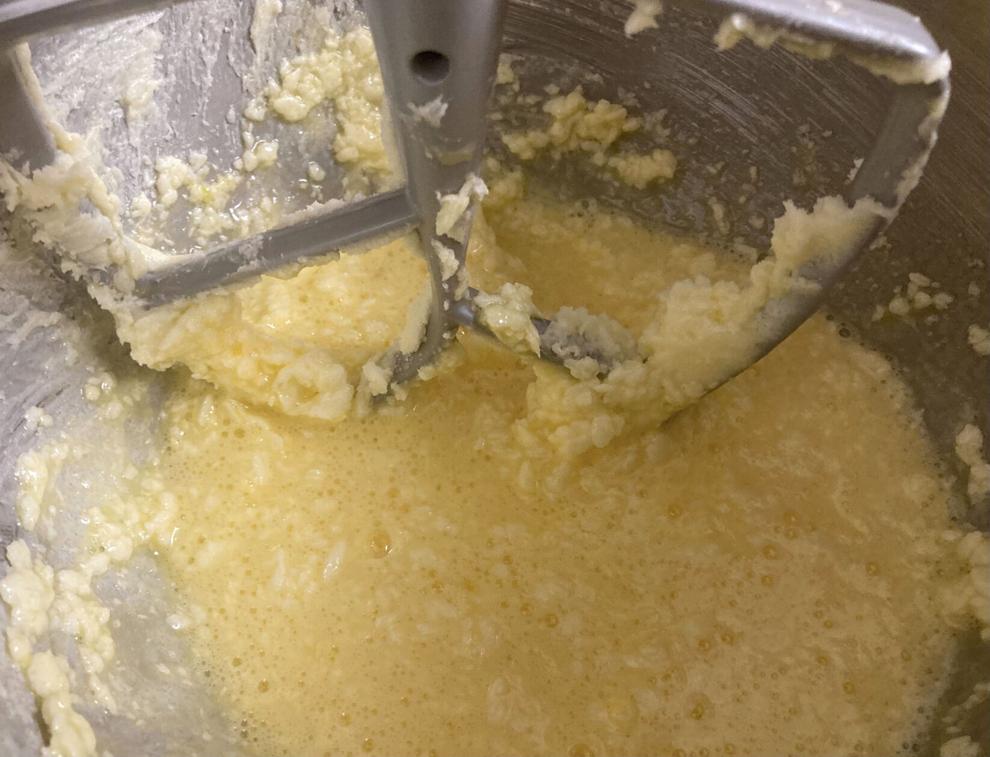 6. To make the sauce, combine cream, brown sugar, and butter in medium saucepan. Bring to boil, and then reduce heat to low and simmer for 5-7 minutes (or longer), stirring regularly, or until sauce thickens. Stir in whiskey.
7. Remove cake from oven and let cool on wire rack for about 10 minutes.
8. Flip onto a cake plate.
9. Spoon half of the sauce over top of cake and let sit so the cake absorbs some of the sauce.
10. To serve, cut cake into slices pour over additional sauce; garnish with strawberries.
(Pudding — aka cake — and sauce can be made a day ahead; reheat sauce on stovetop or microwave until warm.)
And one of my favorites: Fluffy Lemon Pudding.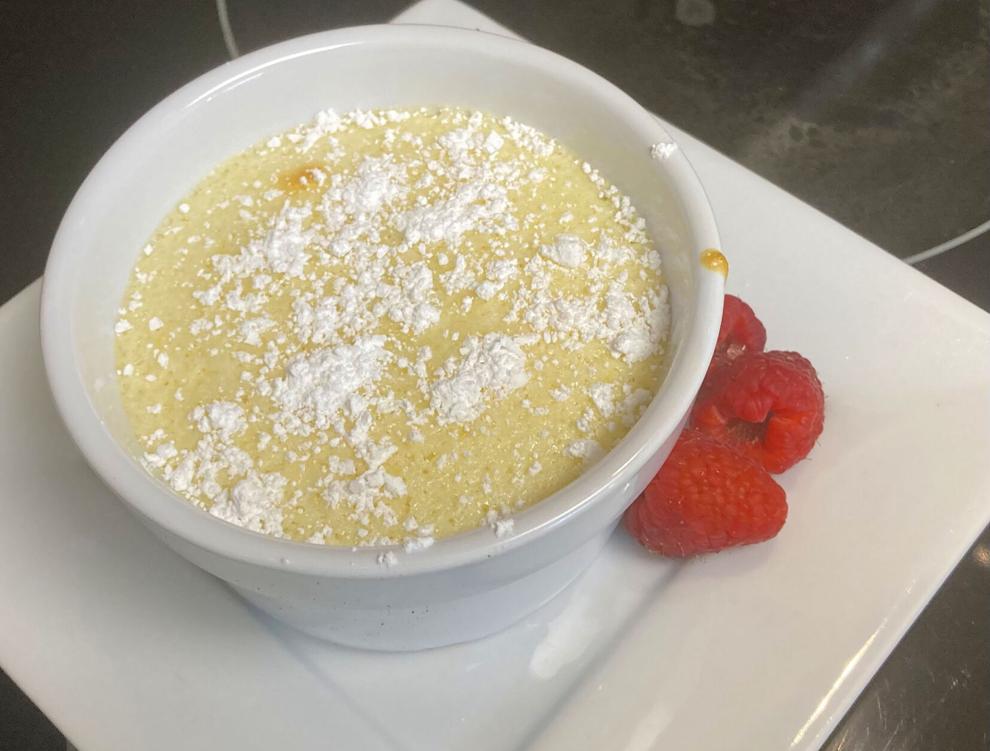 Fluffy Lemon Pudding
Adapted from "Irish Traditional Cooking" by Darina Allen
2 T butter
¾ c superfine granulated sugar
½ c flour
Zest of 2 lemons
Juice of 1 lemon
2 egg yolks
2 egg whites, beaten to soft peaks
1¼ c milk
Confectioners' sugar for decoration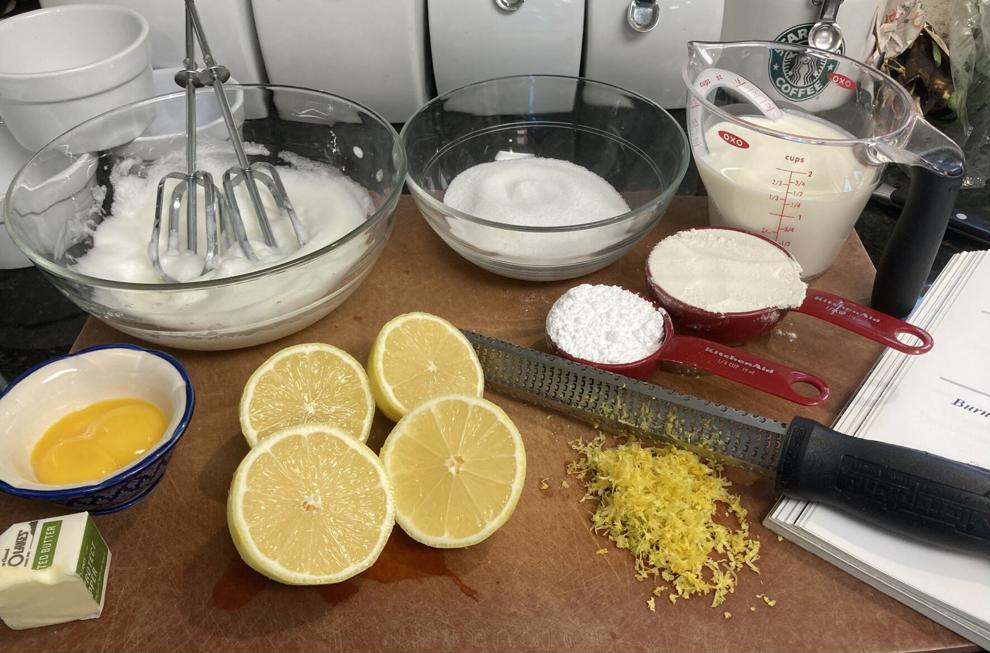 Preheat oven to 350 degrees F.
1. With an electric mixer, cream butter.
2. Add the sugar and beat well. Add egg yolks one at a time.
3. Gradually stir in flour, lemon zest and lemon juice.
4. Add the milk. Fold in beaten egg whites.
5. Pour into 4 8-ounce ramekins. Place ramekins in a 9-by-13 glass baking dish. Add enough room temperature water to the baking dish to reach halfway up the sides of the ramekins.
6. Bake for 35-40 minutes.
7. Sprinkle with confectioners' sugar and fresh raspberries or strawberries.
As the pudding bakes, it creates a cake-like consistency on top and a smooth and slightly runny "pudding" on the bottom.
(The original recipe calls for baking at 350 degrees F for about 40 minutes. This creates a crispier top and a slightly less tender crumb but is still absolutely wonderful.)
So, 'ill ye bea 'avin sumndin for afters? (Are you having dessert?) I hope so. I don't think you will need any Andrew's Liver Salts with these recipes.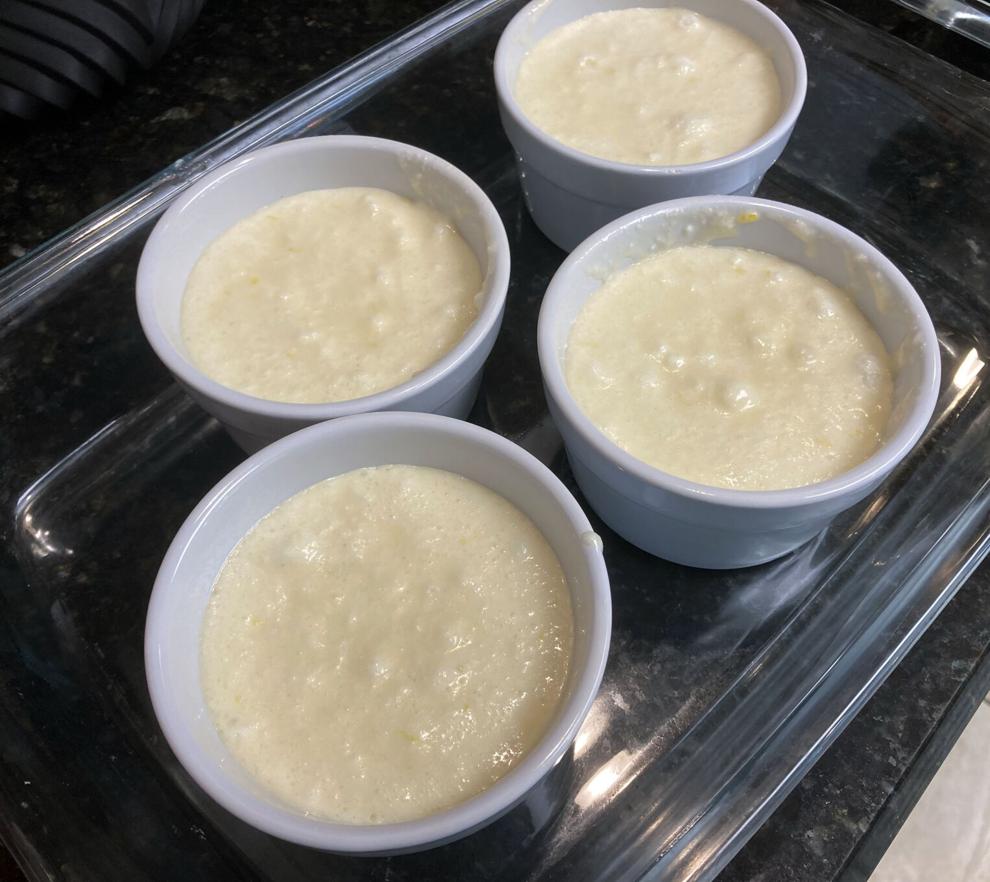 Karyn Miller Brooks' passion for food, cooking and bringing people together spurred her decision to open Gourmet Gallery, a locally owned cooking school. After graduating from Texas A&M with a degree in journalism, she studied culinary arts at Cambridge School of Culinary Arts and Orange Coast College. Karyn married Joe Brooks in December 2016, and he shares her passion for food and cooking. She has one daughter, Molly, and two stepchildren, James and Becky.