"I'm not sure what kind they are, but I'm sure they are from the Island of Misfit Pears."
That's what my best friend told me when she handed me a large bag of pears from a tree in her front yard. Then she added that they were, "Misshapen, discolored, but beautiful on the inside, kinda like me."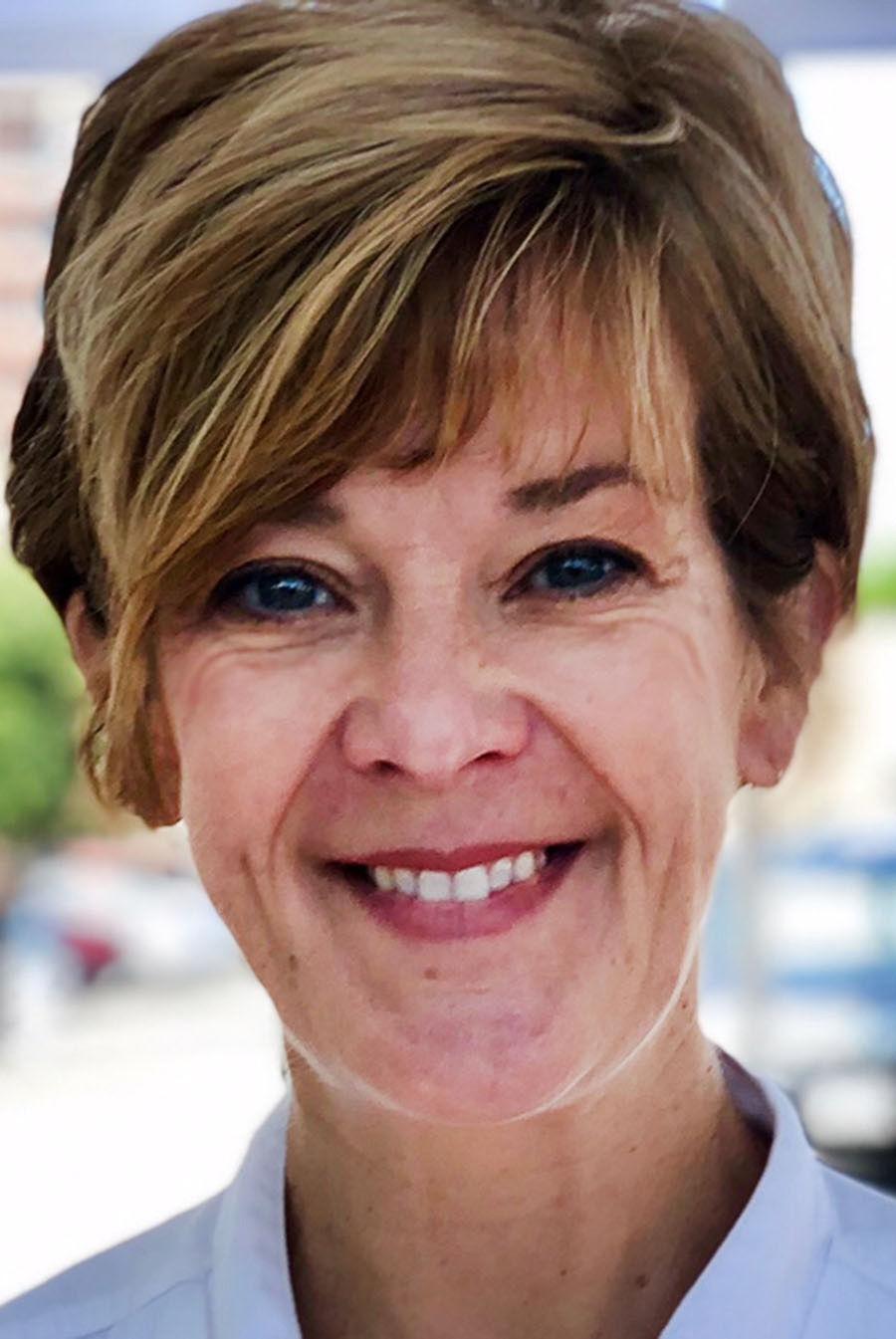 Scholars disagree on the origin of the pear. Some claim Asia, others the Middle East, and still others say Europe. Regardless of its origin, the pear now touts more than 5,000 varieties throughout the world. Here are a few other fun pear facts:
They are a member of the rose family.
They are an excellent source of fiber and potassium.
They are the national fruit of France and "Genovia."
They ripen best after harvesting.
The pear tree can produce fruit for up to 100 years.
Historically, pears claim favor with artists, poets and filmmakers alike. From Cezanne's "Three Pears" to "The Princess Diaries" reference to "Genovian pears," the fruit has staying power.
Purdue professor of horticulture Jules Janick wrote the following in his article "The Pear in History, Literature, Popular Culture, and Art:"
The first mention of the pear is found in Homer's (ninth-century B.C.) epic poem, "The Odyssey," confirming that the pear was cultivated in Greece as early as 3,000 years ago. The pear is included as one of the "gifts of the gods," which grew in the garden of Alcinöus, the King of the Phaeacians, a legendary country:
"And without the courtyard by the door is a great garden, of four plough-gates, and a hedge runs round on either side. And there grow tall trees blossoming, pear-trees and pomegranates, and apple-trees with bright fruits, and sweet figs, and olives in their bloom. … Pear upon pear waxes old, and apple on apple, yea, and cluster ripens upon cluster of the grape, and fig upon fig. … These were the splendid gifts of the gods in the palace of Alcinöus."
Even if this fruit was considered a "gift of the gods," it must be difficult to be a pear. If a pear is lucky enough to make it past the flower stage and to become an actual piece of fruit, the forces against it make meaningful life precarious at best.
As it grows, it and its fellow pears cause the hosting tree to droop painfully. Each pear will likely be nibbled on by fearless squirrels. Then gnats and flies begin their attack.
To me, the luckiest pears would be plucked by a human, either for immediate consumption or for some culinary delight. Readily associated with pies and tarts, pears also make wonderful savory dishes such as "Live Eat Learn's" Gorgonzola Pear Pizza, "Yummly's" Prosciutto Cups with Pear and Goat Cheese, or the following Roasted Chicken with Pears.
I used these mystery pears (perhaps Comice) before they were fully ripe. Really soft pears do not hold up to cooking well.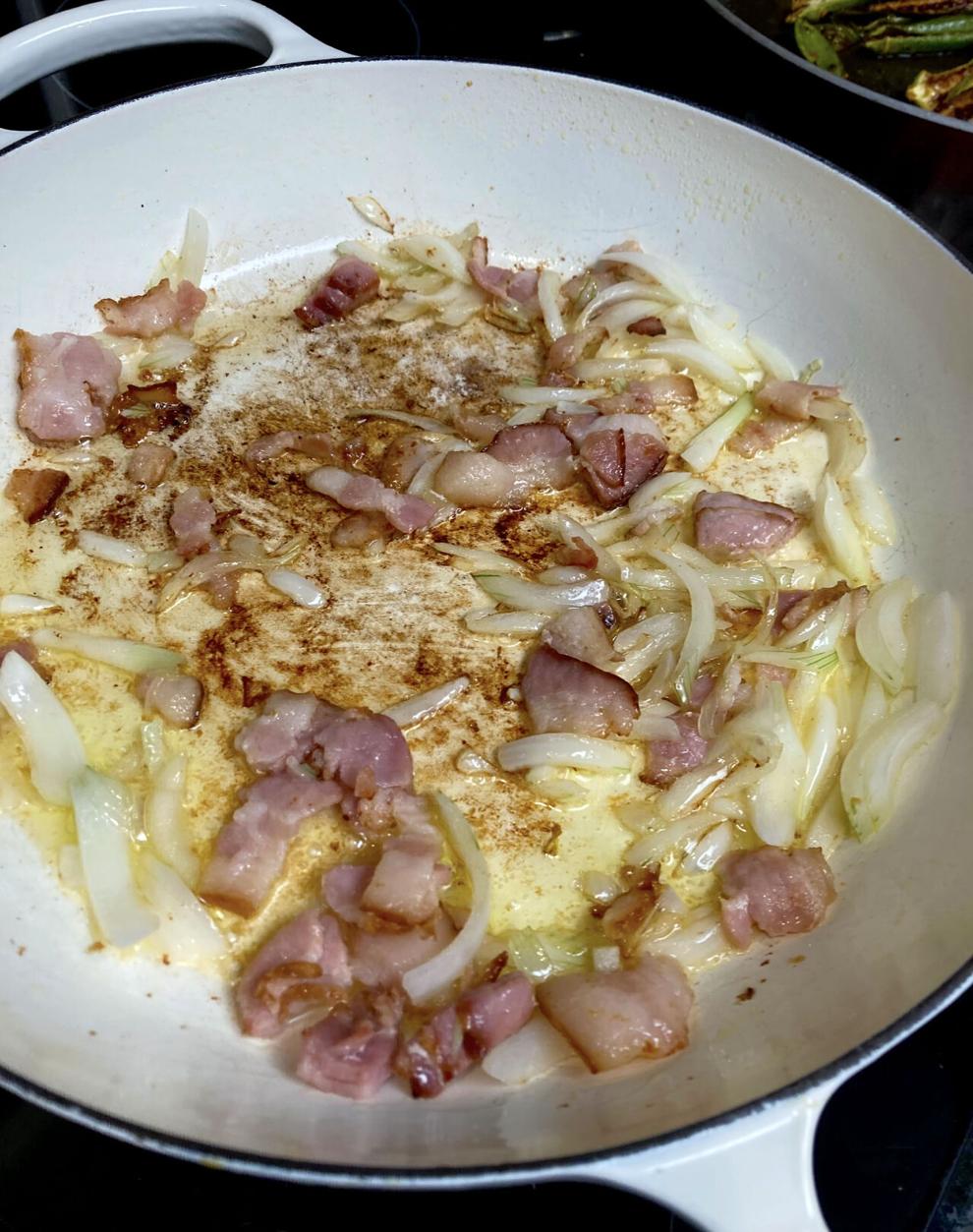 Roasted Chicken and Pears
6 whole chicken thighs, bone in
1 medium sweet onion, chopped
Kosher salt and freshly ground black pepper
2 fresh pears, still firm, cut in chunks (leave skin on)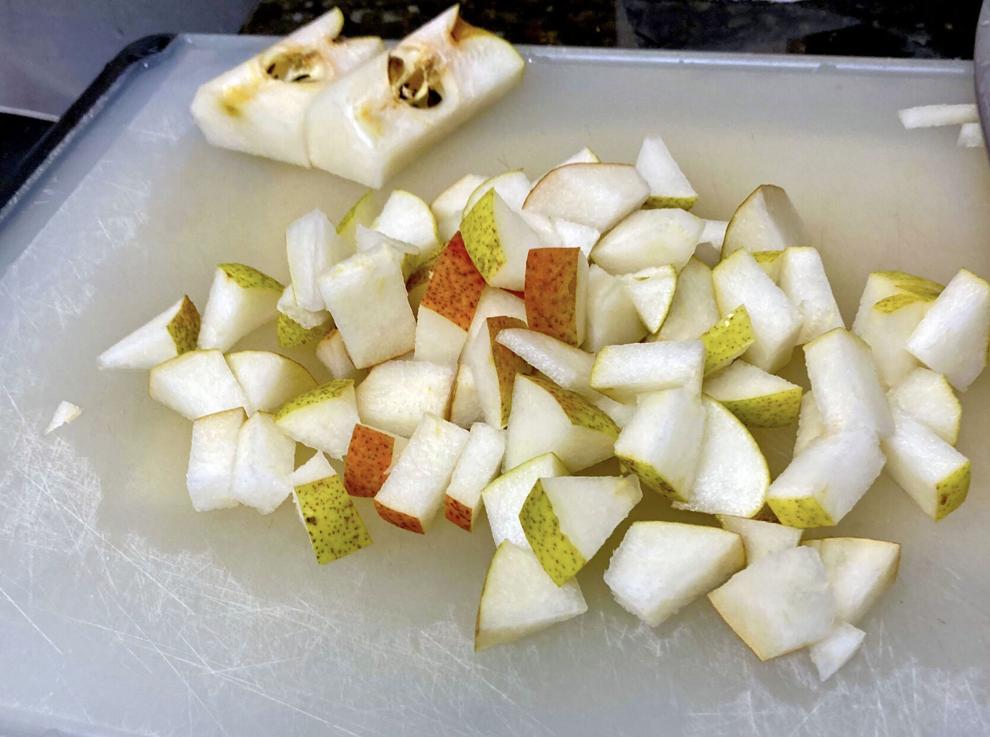 Preheat the oven to 400 degrees F.
Remove the skin from the chicken thighs. Pat dry with paper towels and season with salt and pepper on both sides. Set aside.
Heat 2 tablespoons olive oil in an oven-safe skillet (I like to use an enameled cast iron braising pan) over medium heat.
Add bacon and onions to the skillet and cook stirring often, until bacon is beginning to cook through but not yet crispy, about 10 minutes.
Add the wine to deglaze the pan and cook for another 2 minutes. Remove the onions and bacon from the pan and set aside.
Add 2 T of olive oil letting it heat until shimmering. Add the chicken thighs. Cook for 3-4 minutes per side, until golden brown. Remove from the skillet and set aside.
In a separate bowl, whisk honey, balsamic vinegar and the dried thyme. Toss in the chopped pears. Sprinkle with salt and pepper.
Return the bacon-onion mixture to the skillet. Place chicken thighs on top and add the pear mixture, nestling pears in between and on top of chicken thighs.
Roast the chicken for 20 minutes.
Remove from the oven and garnish with fresh thyme sprigs.
Serve hot on a bed of arugula and/or potatoes or polenta.
I love fresh pears in my salad, but especially enjoy a salad with pear dressing.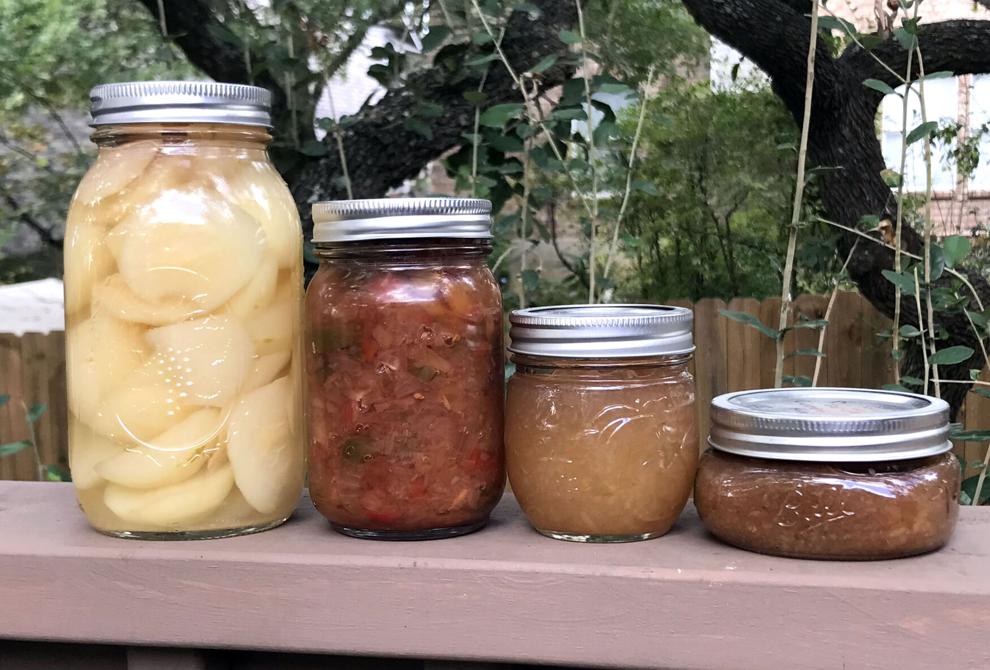 Sauteed Pear Vinaigrette
2 pears (firm or soft), peeled, cored, and diced
¼ c mild light-colored vinegar like rice, champagne or white wine vinegar or more to taste
⅓ c grapeseed, avocado, or canola oil
Pinch of dried thyme (optional)
Heat olive oil in a small non-stick skillet over medium high heat. Add diced pears and sauté for 5-8 minutes, depending on their firmness.
When pears have softened, place them in a food processor with the vinegar, honey, white wine and Dijon. Process until smooth, and with the machine running, gradually add oil through the shoot. This makes a thick and grainy dressing. You can thin with water or additional oil.
Season with salt and pepper and more honey and dried thyme, if desired.
Serve atop greens and blue cheese, goat cheese or brie sprinkled with toasted almonds.
Here is the real gift of the gods – pear liqueur. Karon Grieve is a Scottish chef and cookbook author. The recipe below is on her blog LarderLove.com.
She begins the recipe with, "I love making homemade hooch." That's my kind of cook! I modified her recipe slightly and Americanized the measurements but left most of her charming Scottish vernacular in the instructions.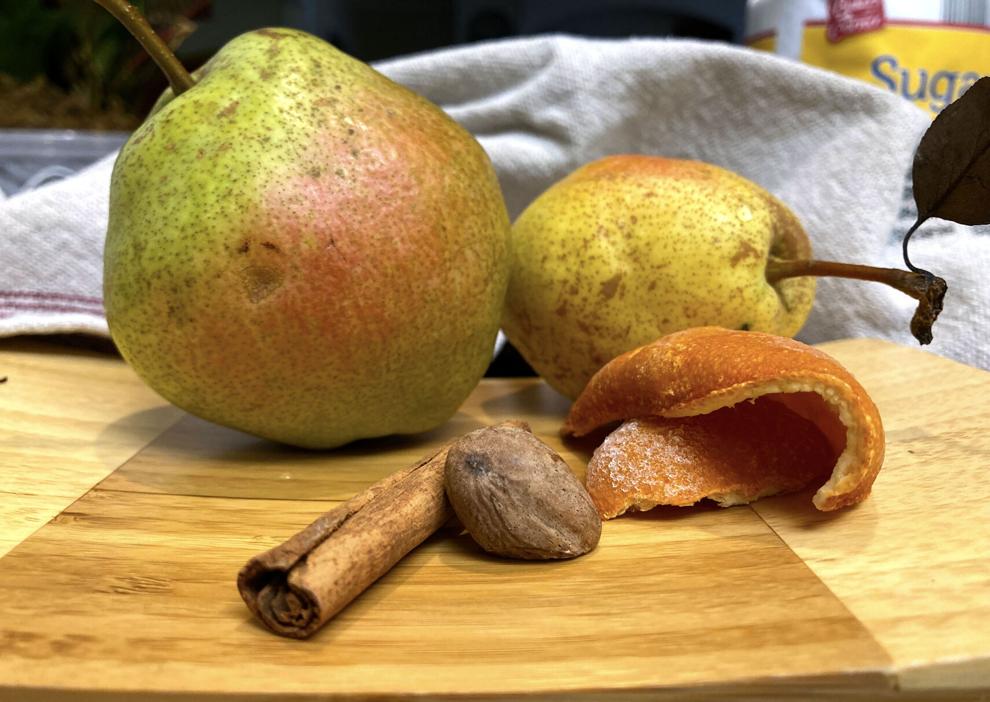 Pear Liqueur
Adapted from Karon Grieve's recipe
2 ripe, unblemished pears
½ nutmeg broken into small pieces
2 strips of dried orange peel
Pierce the pears all over with a fine skewer.
Place the pear in a clean glass jar that it fits quite snugly and allows room for the vodka.
Add the spices and orange peel. (To make the dried orange peel, simply use a potato peeler to peel strips of skin off a well-scrubbed orange, making sure you just take the skin and not the bitter white pith. Leave this on a radiator or in an airing cupboard overnight, or warm in a very low oven till completely dried. This intensifies that wonderful orange flavour.)
Fill jar with vodka and pop on the lid.
Set on a sunny windowsill for 1 week. It looks rather pretty; so, is no hardship to have around!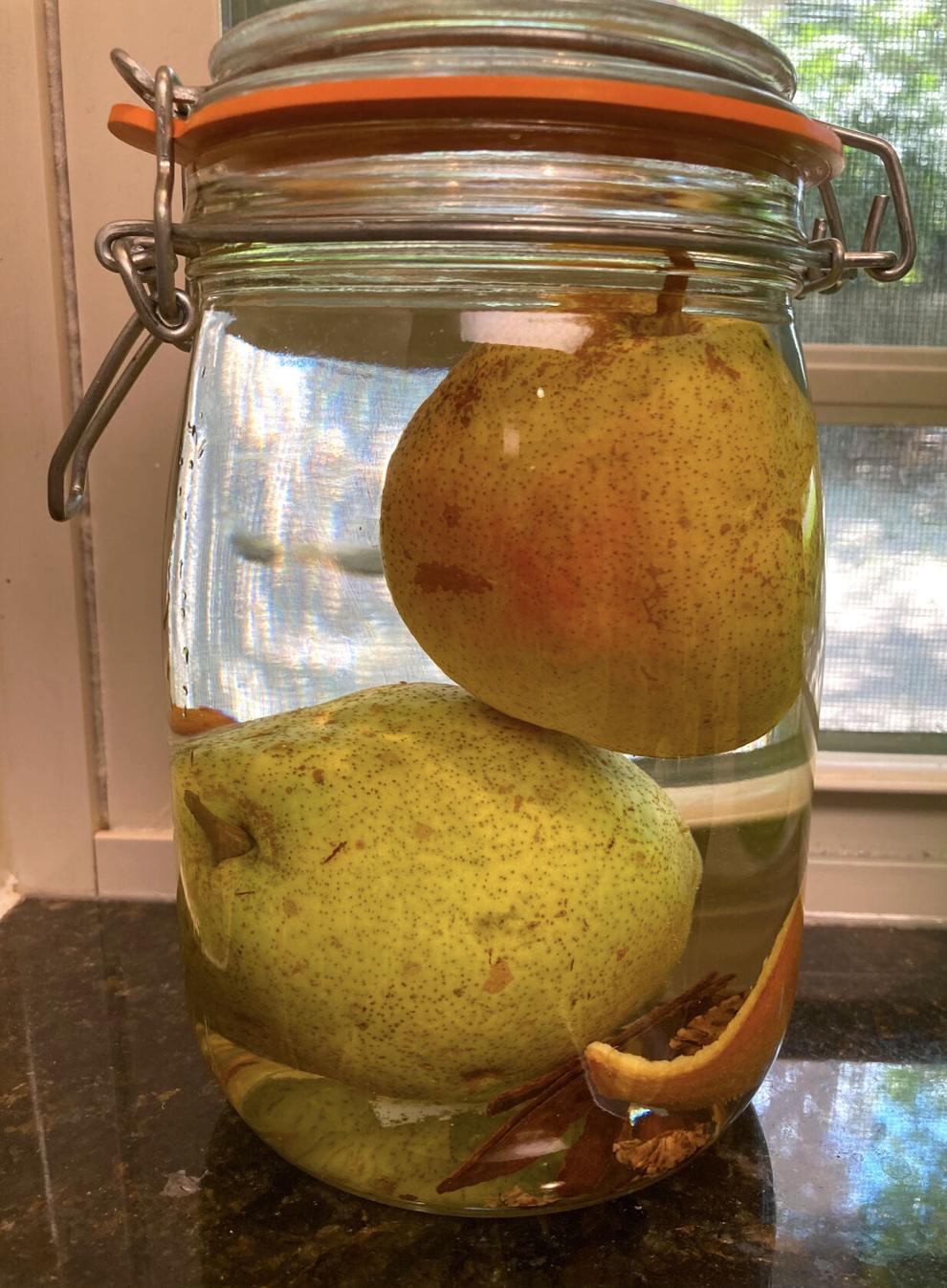 After a week open the jar and add the sugar.
Shake well and set aside in a cool dark cupboard for a further week making sure you give it a shake every day or so to get that sugar to completely dissolve.
Remove pear and spices from the jar and strain the contents through a sieve lined with a double layer of muslin (or use a coffee filter). I like to do this part twice to get a really clear liqueur.
Decant the liquid into a sterilised* bottle.
(*I neither sterilised or sterilized my bottle, and I'm still alive.)
Chill and sip by itself or add a tablespoon or two to a chilled glass of sparkling wine for a festive toast.
And to my dear friend Juli who shared her pears, I find you neither misshapen nor discolored, but you ARE beautiful on the inside. Thanks for sharing your bounty.
Karyn Miller Brooks' passion for food, cooking and bringing people together spurred her decision to open Gourmet Gallery, a locally owned cooking school. After graduating from Texas A&M with a degree in journalism, she studied culinary arts at Cambridge School of Culinary Arts and Orange Coast College. Karyn married Joe Brooks in December 2016, and he shares her passion for food and cooking. She has one daughter, Molly, and two stepchildren, James and Becky.