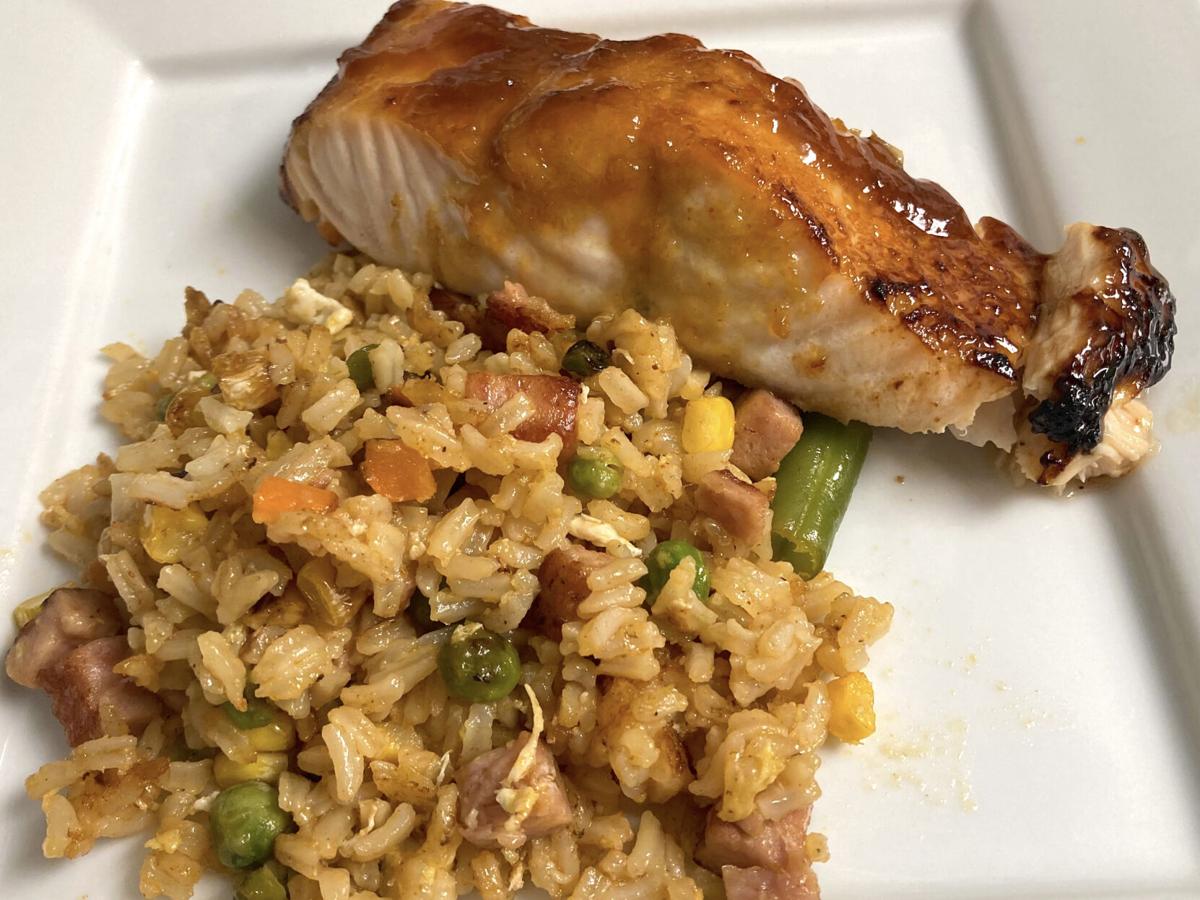 My husband hates going to the grocery store. On the rare occasion that I ask him to run by and pick up some butter or a bottle of wine, he comes home with copious quantities of things that we really don't need at the moment: multi-pack toothpaste, a can of Dermoplast, a large roll of gauze, chips and saltine crackers.
Then there are the condiments — because you never want to run out of ketchup, yellow mustard or Tabasco sauce. Next are the items that just seem to magically appear in our pantry, things I would probably never purchase like Wolf Brand Chili (no beans, of course), canned Ranch Style Beans and processed cheese.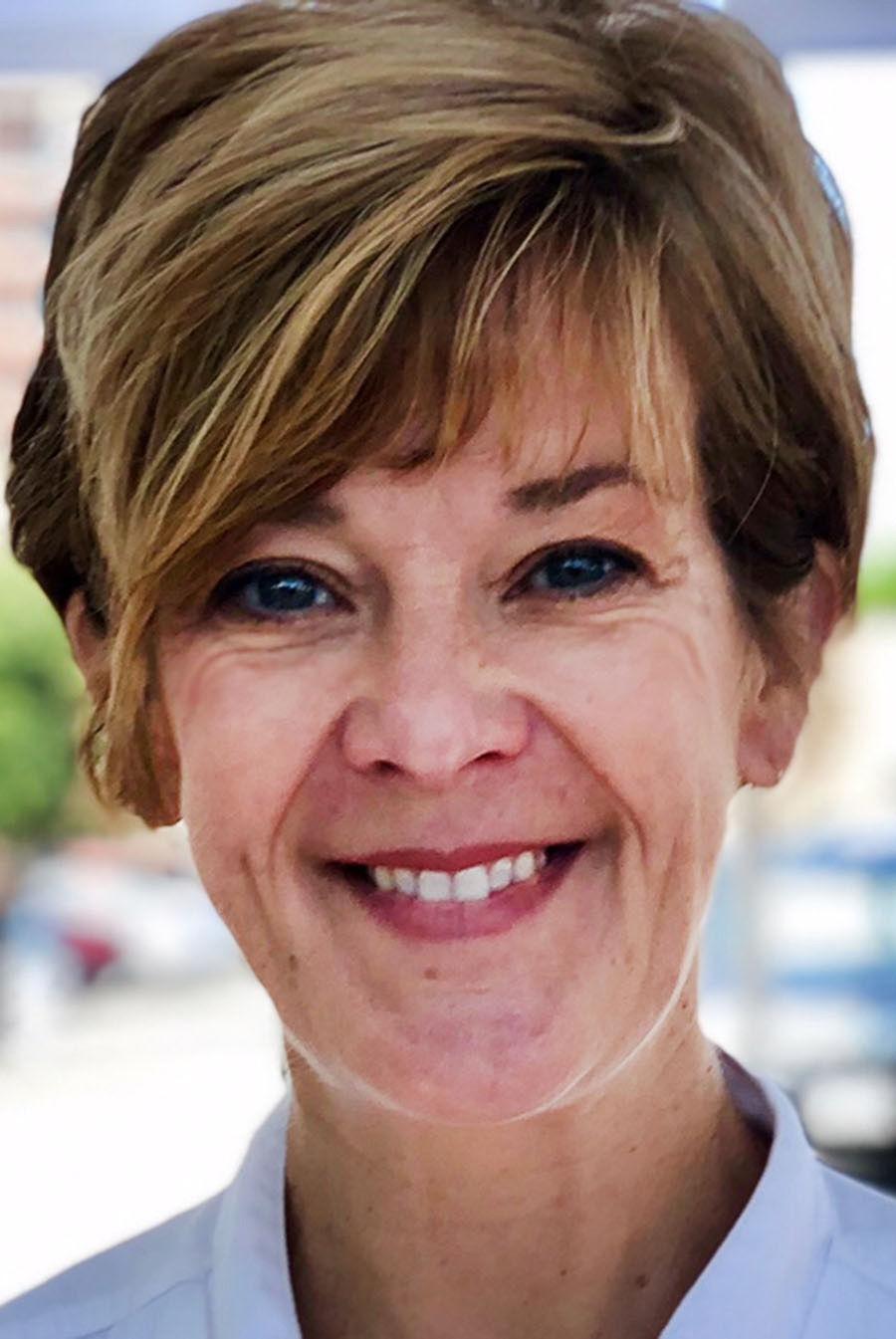 And then, way in the back of the pantry, behind the cans of Great Northern Beans, the coconut milk and the crushed tomatoes, as if trying to hide, there it is. Spam. Not one but four cans of Spam.
Here is the conversation that follows my discovery of the Spam:
Karyn: Honey, why did you buy Spam again? We never eat it, and it's gross.
Joe: It is NOT gross. I love Spam.
Karyn: Well then why don't you eat it instead collect it?
Joe: You never know what the future holds in store. Someday you'll thank me.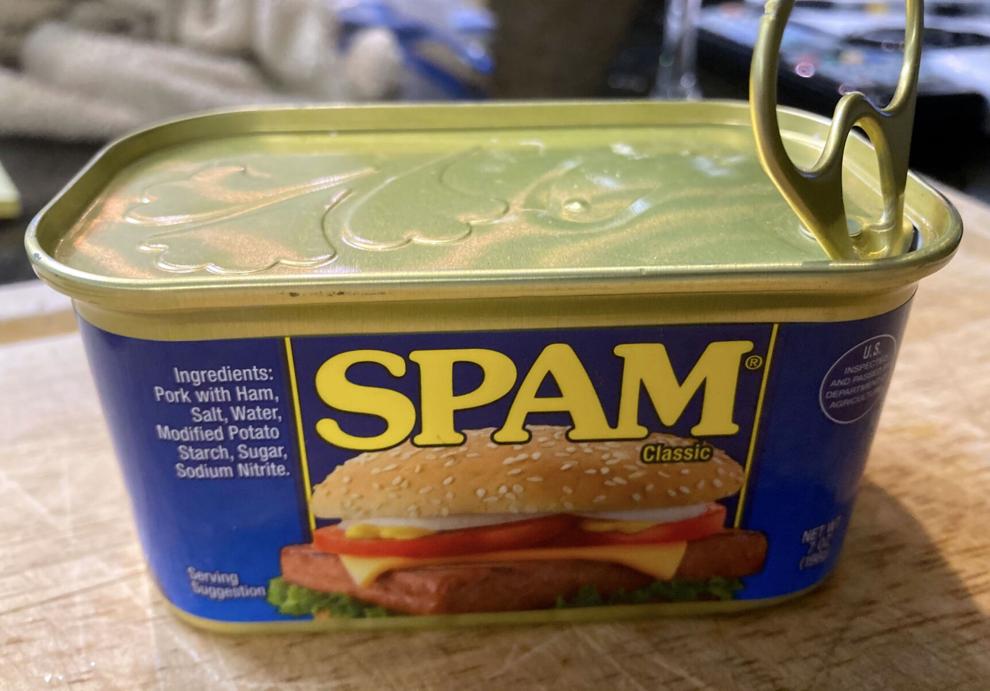 Truth is, Spam has a loyal following. It has inspired great theater like the 2005 musical "Spamalot" and high-brow poetry like this poem by Mike Richey from MIT's Spam Haiku Archive:
And books like "Spam-Ku: Tranquil Reflections on Luncheon Loaf," by John Cho, and "The Book of Spam: A Most Glorious and Definitive Compendium of the World's Favorite Canned Meat by Dan Armstrong," and of course, the cookbook "Spamarama: Twenty Years of SPAMTASTIC Recipes" by David Arnsberger, John Booher and Clare Santacroce.
Arnsberger brought Spamarama, the Spam Festival, to Austin in 1978. Jimmy Maas of Austin's KUT radio interviewed Arensberger in 2019. In the interview, Arnsberger confesses that he and a friend started the festival as a joke because they thought there were too many barbecue and chili cook-offs.
While the celebration was put on hold for several years, Arnsberger, et al, have resurrected it in hopes of a smashing 2021 party. Here is a post from the festival's Facebook page:
SPAMARAMA 2021
Fret not yourself because of Corona Virus! Neither be you ravenous forthwith! For SPAMARAMA 2021 is right around the corner to allay your hunger and quench your thirst!
The perfect panacea for the Cabin Fever, SPAMARAMA 2021 is nigh, scheduled for May Day, at the Moontower Saloon in South Awesome.
So, begin concocting your edible entry for the SPAMARAMA Cook-off and start training for the SPAMALYMPICS, because you'll want to win ribbons and trophies to prove your prowess with all things SPAM, at the Pandemonious Party of Potted Pork.
More information will be provided soon.
Here is a little Spam backstory for history lovers.
In his May 19, 2011 article "A War Won with Spam (and a Few Other Things)" Dwight Jon Zimmerman says that Hormel introduced Spiced Ham in 1927 as a product "to help housewives stretch their budget dollars." But Spam.com says this:
This delicious American icon and global brand launched in 1937 as "The Meat of Many Uses!" and American households quickly ate it up. By 1940, 70 percent of urban Americans were eating SPAM® products. But it was the arrival of WWII, and the need for easily transported protein, that fueled the SPAM® brand's incredible growth around the world.
My father had his own World War II Spam Tale. He and five of his six brothers fought in the war. They had Spam for breakfast, lunch and dinner almost every day. All six of them were sick of Spam.
When they returned home, their mother wanted to surprise them with a special dinner. It was Spam. Knowing how much the Miller boys loved their mom, I'm sure all of them ate it as if it were their favorite food.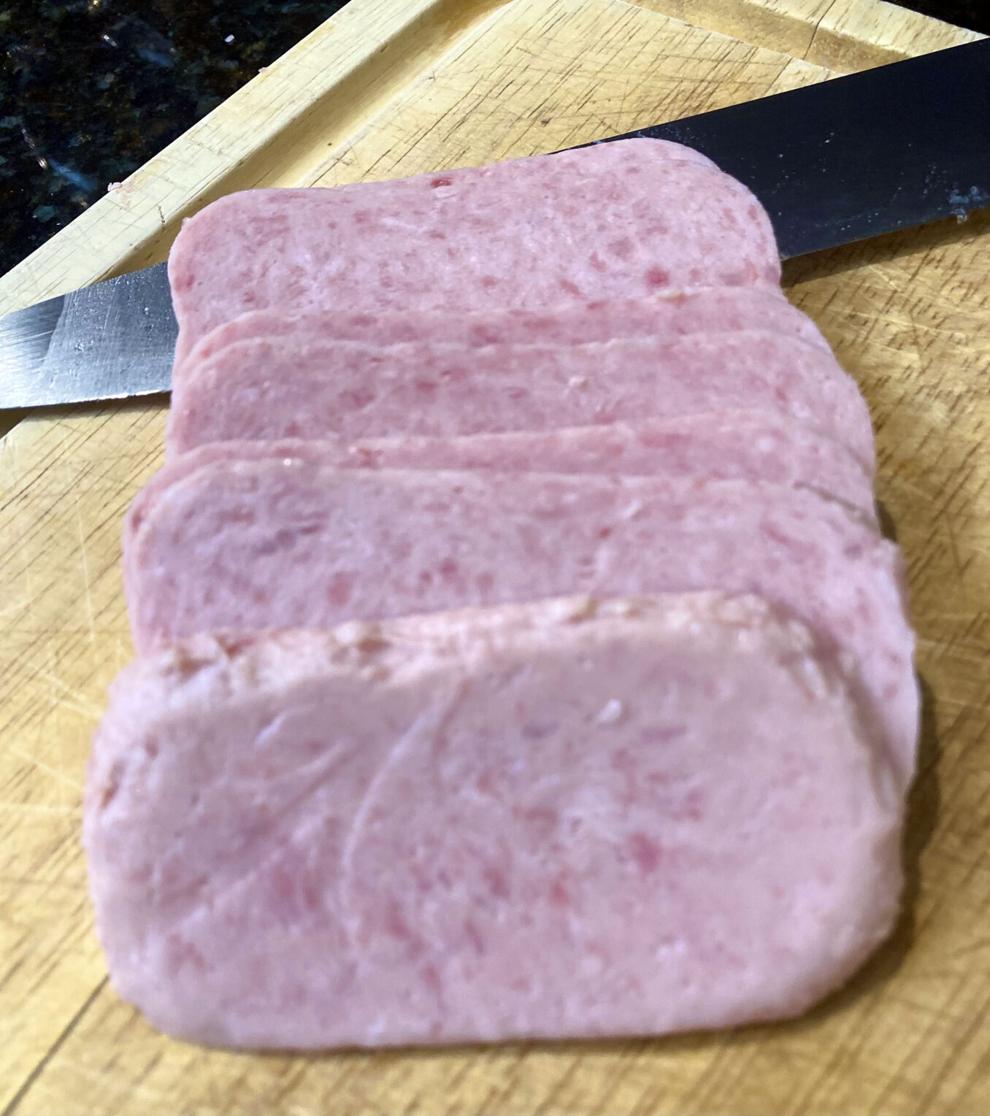 Many others have Spam Tales. Seems folks are either on or off the Spam Train. Here are three paraphrased Spam Tales from around the world.
Steve Gardner: "When I was about 10 years old, a friend and I went to a movie together. His mom packed lunches for us. Early in the movie, he handed me a sandwich. I assumed it would be something like PB&J.
"Then I bit into the gelatinous uncooked spam, slathered in mayonnaise. I had no idea what this was in my mouth. I managed to swallow that one bite. That was my first and last personal encounter with Spam. It made a strong and lasting impression."
Bob Darden: "Our family was stationed in Japan from 1967-69. We had a family cook, Kakuzo, who always included a plate of sliced Spam with our meals. My father, who grew up with Spam, occasionally fried slices of Spam for sandwiches, but none of the rest of us ever developed a taste for it.
"After the meal, Kazuko always took the unused Spam home. We learned later that ALL the cooks on the base did the same thing. And since leftovers were traditionally given to the Japanese cook, they invariably included the unused can of Spam. We later discovered that Spam was considered a delicacy in Japanese homes."
Ann McGlashan: "Growing up in Scotland in the '60s, Spam sandwiches were a staple of our elementary school lunch break. Mum would take two slices of white bread, spread them with butter (no mayo for Scots kids), slap a slice or two of Spam in between, and cut them into triangles.
"It was my favorite lunch, especially when Mum had smeared a bit of that Spam jelly from the can on the bread. Delicious!"
P.S. My dad never cooked — except this one dish:
Col Robert F. Darden Jr.'s Spam Sandwich Recipe
Sliced and pan-fried Spam
2 slices of white Wonder Bread
Mayo
Lettuce
2 tomato slices, salted and peppered liberally
Whether you are in the Spam camp or not, the Spam culture is both funny and addictive. Brad Reynolds, Spam lover, introduced this Spam-inspired dish to me. I loved it, especially with Miso-Sriracha Salmon (recipe also included).
Spam Fried Rice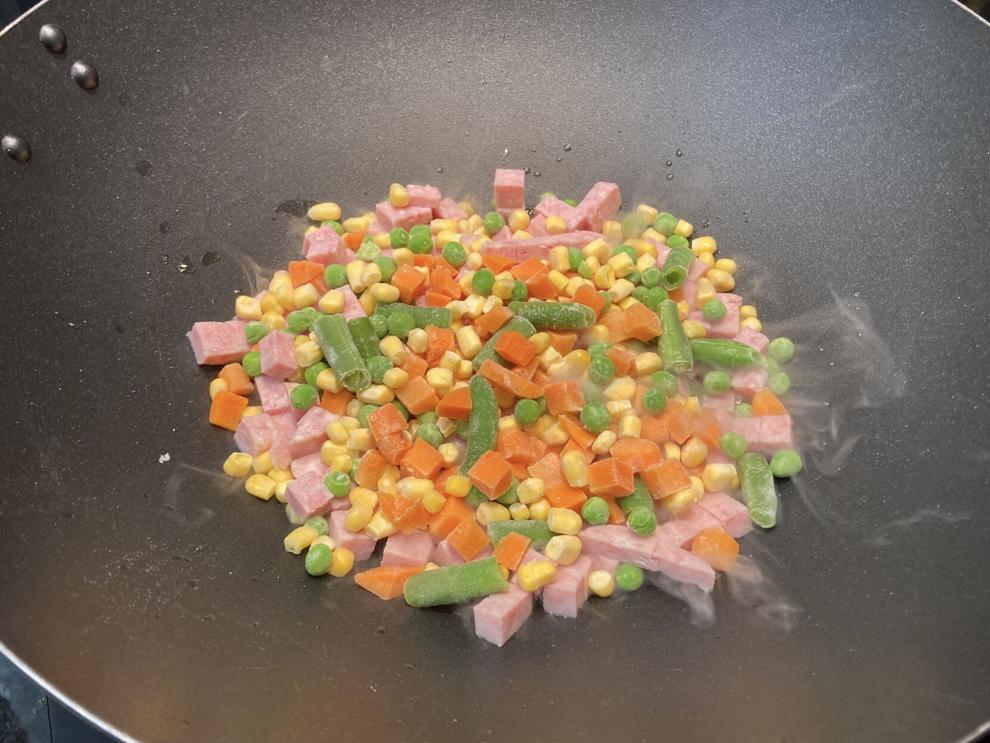 Adapted from The Sriracha Cookbook, 6 bountiful servings
¼ c Sriracha, plus more for garnish
3 T soy sauce
3 T toasted sesame oil
1 (12 oz.) container Spam, diced
2 c frozen vegetable blend
4 c cooked white rice, cooled (preferably day-old)
2 eggs
1 clove garlic, minced
Sliced green onions, green part only, for garnish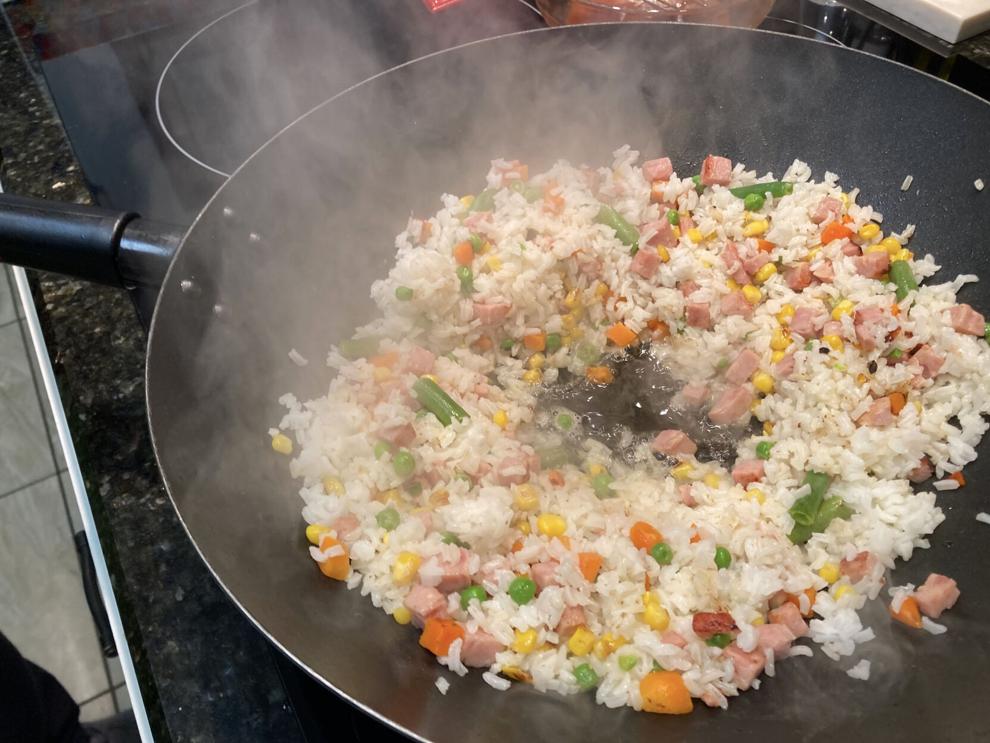 In a small bowl whisk together the sriracha and soy sauce. Set aside.
Heat a large wok over high heat until it is rocket hot. Add 1 T of the oil to the skillet and heat until begins shimmering, about 10 seconds.
Toss in the Spam and vegetables and cook until the meat begins to brown, about 3 minutes.
Add an additional tablespoon of oil to the pan, and heat for 10 seconds.
Add the rice, stirring to coat. Stir-fry for 3 minutes.
Move the rice mixture toward the outer edges of the pan, creating a well in the center. Add the remaining tablespoon of oil to the center of the pan. Add the eggs and garlic, stirring feverishly.
Cook until the eggs are cooked through, then drizzle the sriracha/soy mixture over the rice.
Toss everything together, cooking an additional 30 seconds.
Garnish with additional sriracha and green onions. Serve immediately.
Miso-Sriracha Glazed Salmon
Adapted from The Sriracha Cookbook, 6 servings
3 T toasted sesame oil
½ c firmly packed brown sugar
¼ c soy sauce
¼ c white miso paste (You can find this in the refrigerated section at Drug Emporium.)
3 T Sriracha
1 clove garlic, minced
6 (4 to 6 oz.) salmon fillets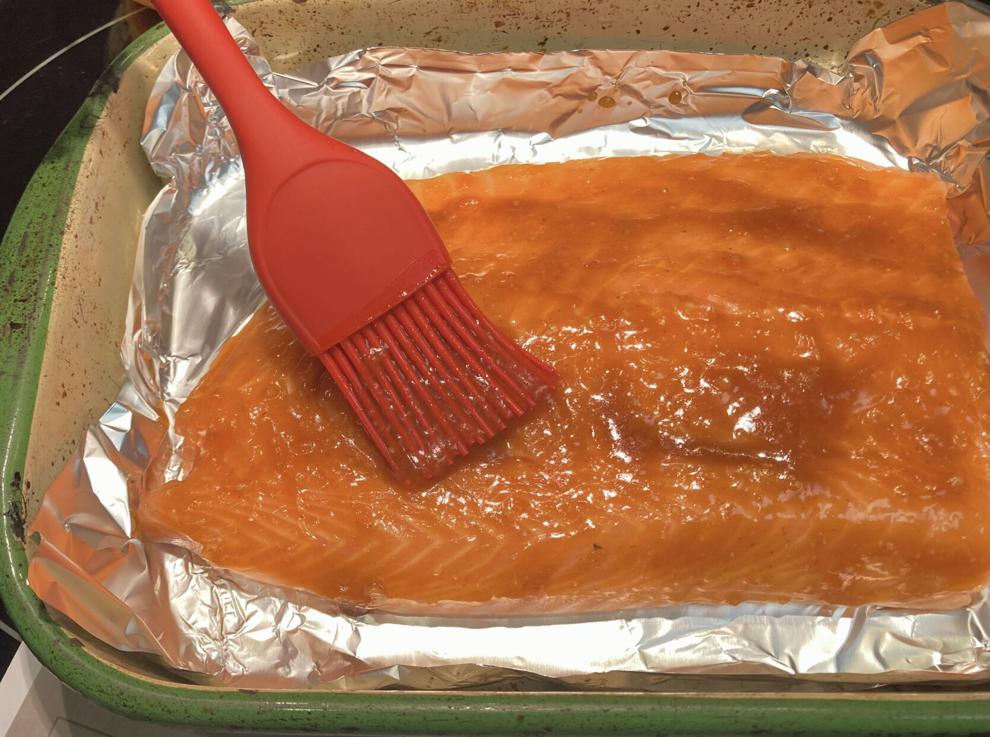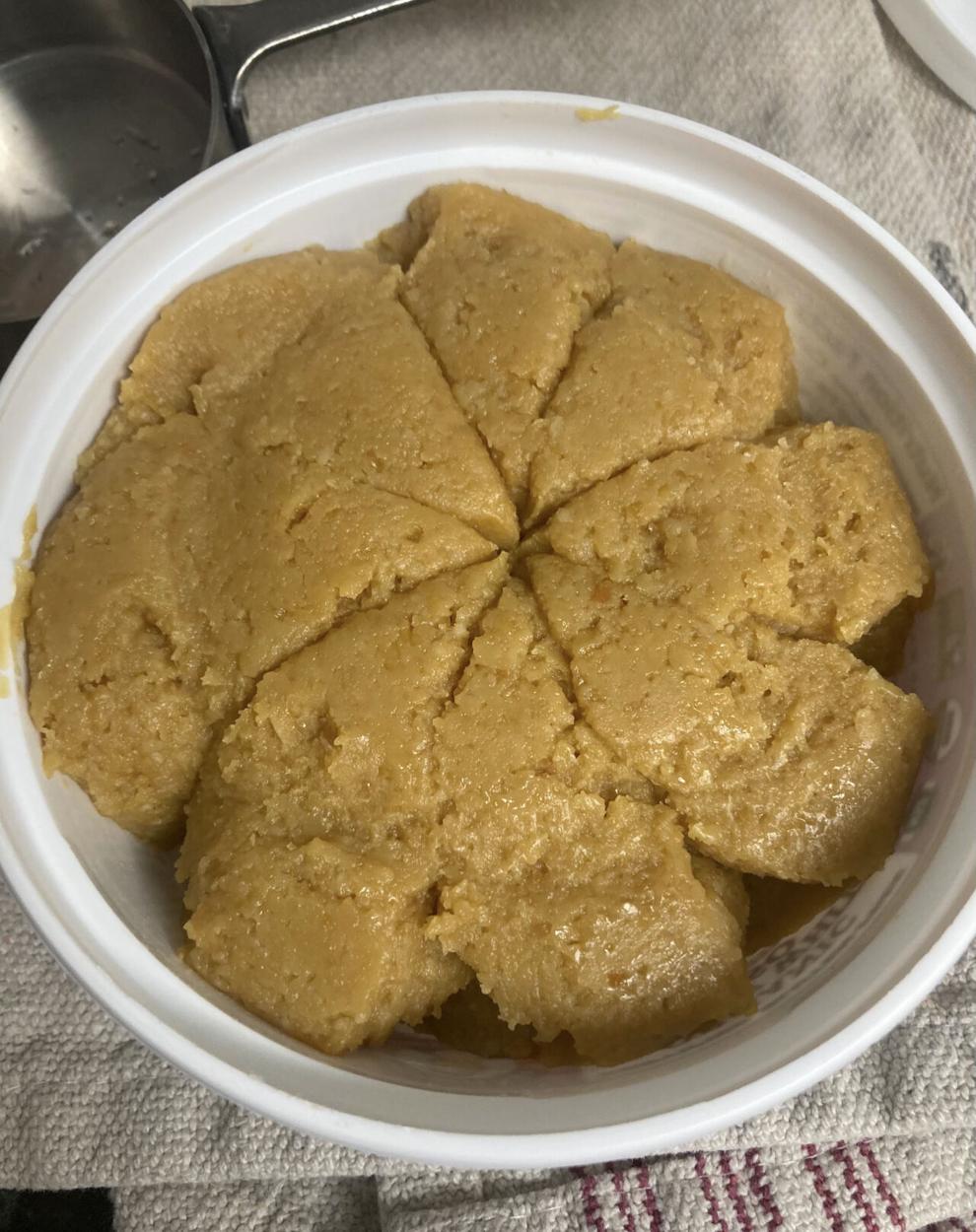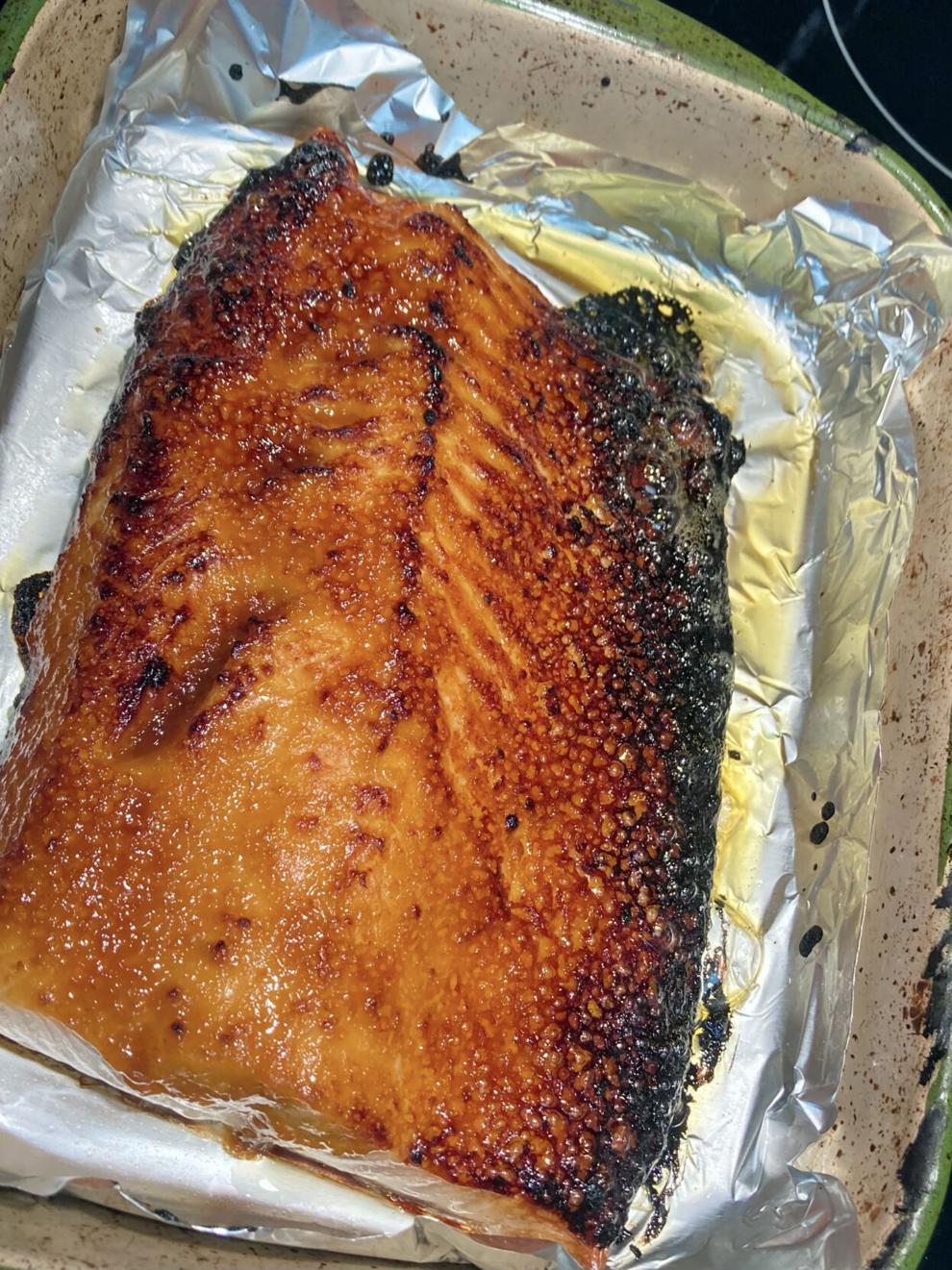 Preheat the broiler to high.
In a small nonreactive mixing bowl, combine all ingredients except salmon.
Line a broiling pan with foil. Spray with nonstick cooking spray. Place salmon on the pan, brush with sriracha/miso.
Broil five minutes, brush with mixture again. Return to broiler for additional 4-5 minutes, until the fish flakes easily.
Serve atop Spam-fried rice with additional sriracha/miso sauce.
The tasty Hawaiian snack Musubi, or Spam "sushi" is helping me get on the Spam Train. It is a slice of cooked spam, sushi rice, furikake and nori. Check out the Spam.com website for the recipe, for more Spam culture, and for a few chuckles.
In the meantime, I will stop fussing at Joe for bringing home the Spam, as long as he brings home the proper wine to drink with it. I hear it pairs nicely with Gewürztraminer. 
Karyn Miller Brooks' passion for food, cooking and bringing people together spurred her decision to open Gourmet Gallery, a locally owned cooking school. After graduating from Texas A&M with a degree in journalism, she studied culinary arts at Cambridge School of Culinary Arts and Orange Coast College. Karyn married Joe Brooks in December 2016, and he shares her passion for food and cooking. She has one daughter, Molly, and two stepchildren, James and Becky.