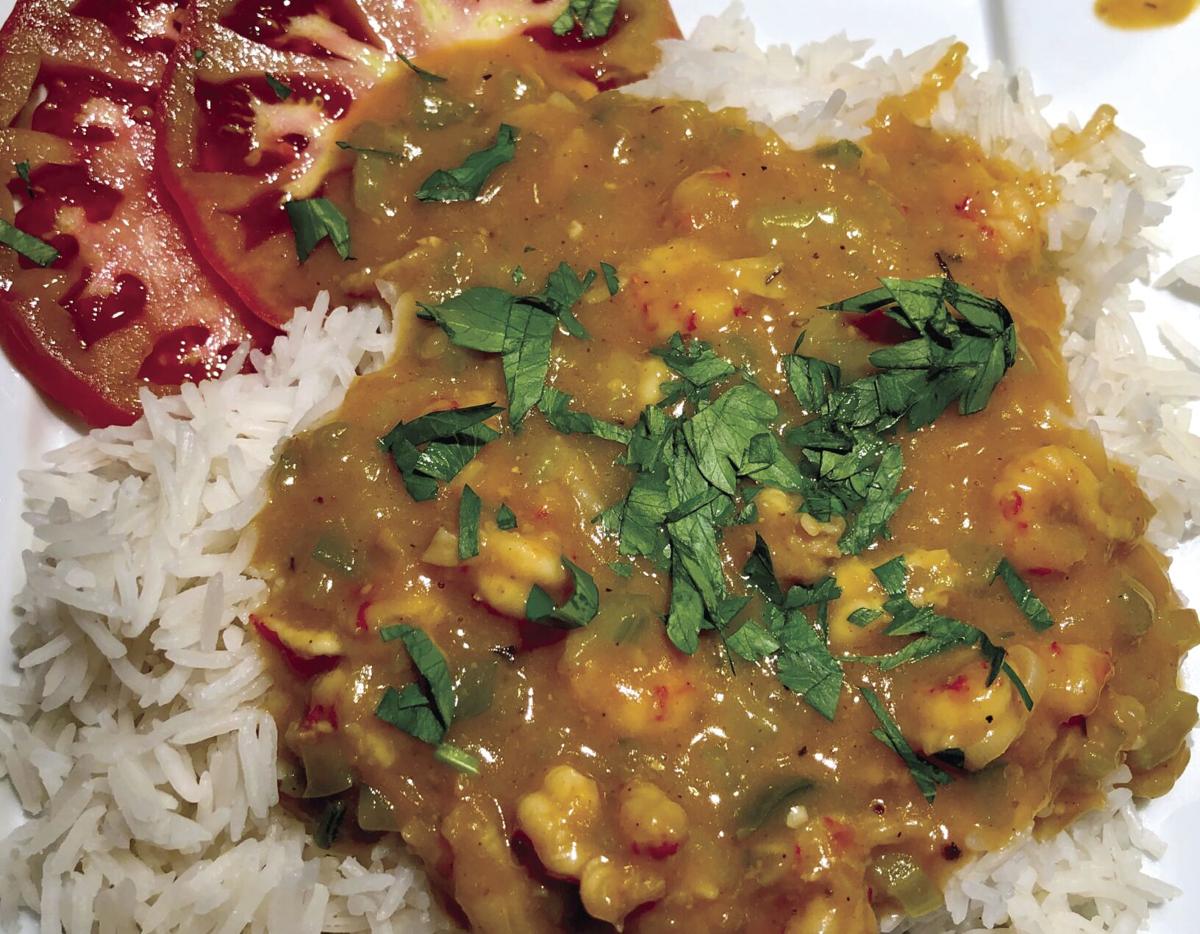 Roux is a building block for many soups, stews, and sauces, including three of the five mother sauces in classical French cooking. Joy of Cooking calls roux "the most common thickeners for savory sauces."
"Roux" is both singular and plural and is pronounced "roo." Frequently used in Cajun and Creole cuisines, roux is a simple blend of fat and flour. Well, it isn't really that simple. Here's why:
First, your fat can be from any number of sources. Creole chefs who take their cues from the French typically use butter; Cajun cooks will more likely use shortening or cooking oil; and other rogue cooks throw caution to the wind and use bacon drippings.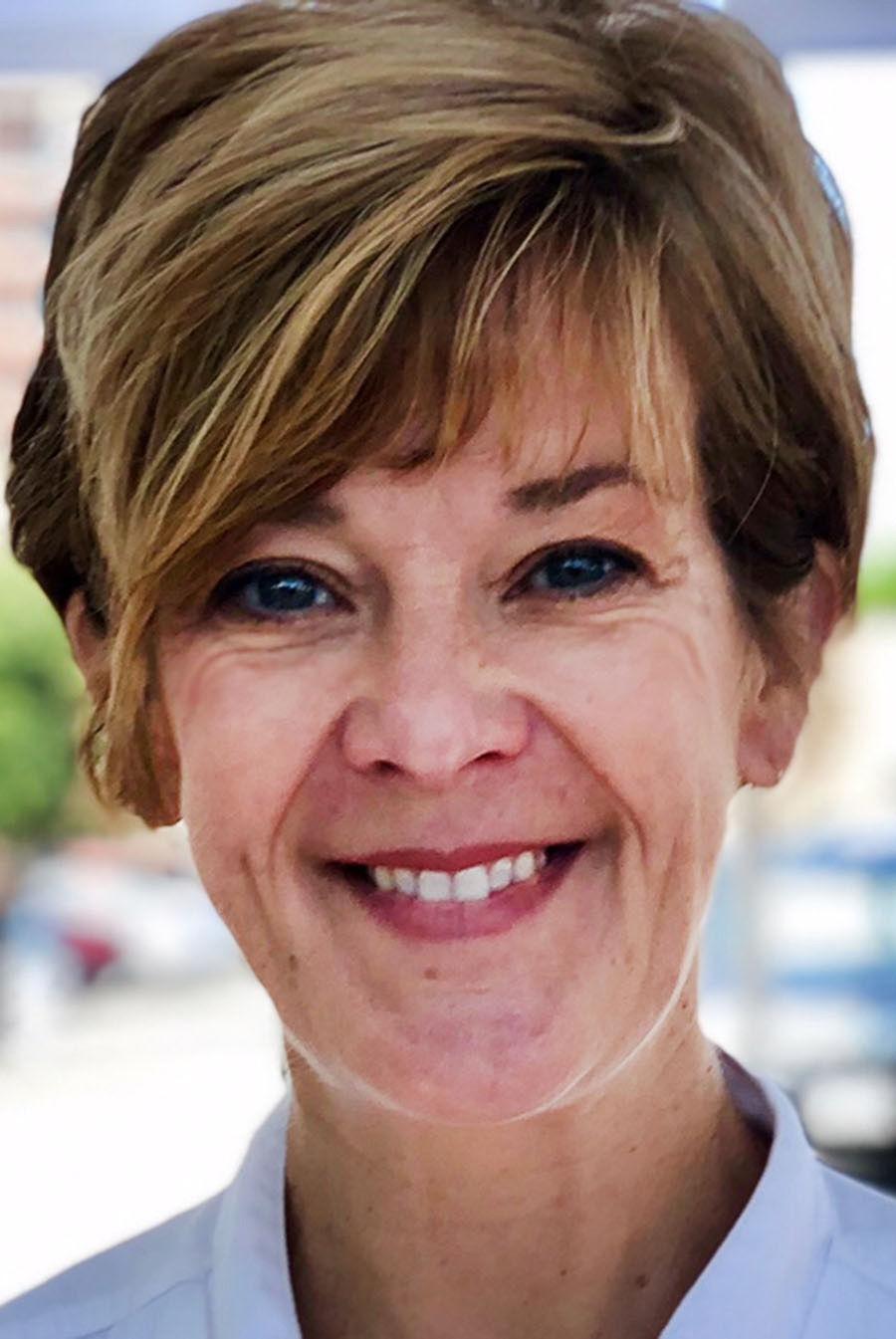 I call the Creole folks "chefs," because Creole cooking is generally considered a more refined cuisine, where Cajun foods lean more toward rustic comfort foods. The bacon drippings cooks are nothing more than brilliant. But that is a separate conversation about what's truly Creole and Cajun and just plain delicious.
Second, there are a variety of ways to cook roux — from traditional cast-iron cooking to oven baking to microwaving. I have friends who make roux in the microwave with some success. That's what my friend Lynn Williams' mother, Jan, taught her. Jan was known for her quick wit and deep spirituality, but not for her culinary prowess. However, in the late 60s and early 70s when home microwave cooking was really heating up, microwave roux was a thing. Lynn's mom must have subscribed to the teachings of Jeanne Landry, author of "Saute: A Collection of Creole Recipes for the Microwave Oven," who developed the first microwave roux recipe. Remarkably, the recipe worked!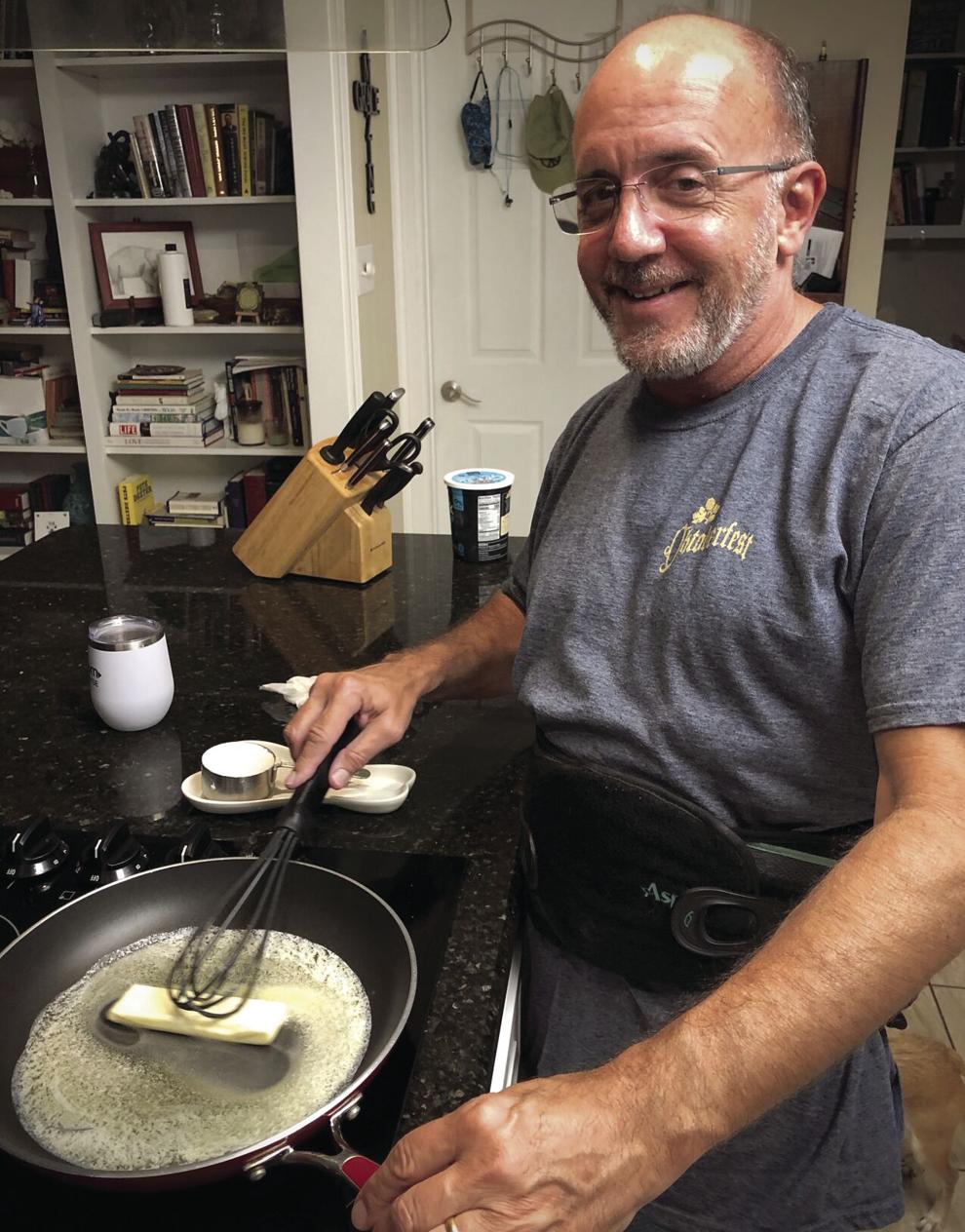 Third, roux-making can be time-consuming and tedious if made the old-fashioned way. As chef and author Jess Pryles says, "Think of your roux like a needy and mischievous toddler — never take your eyes off it and just be extremely patient."
Fourth, roux come in a variety of colors, and every recipe requiring a roux has an ideal roux color. In "A Guide to Moden Cookery," originally published in 1909, Auguste Escoffier describes roux as white, pale and brown and goes on to describe in detail exactly how to make each. There are actually multiple levels of color for roux. More simply put, the longer the roux cooks, the darker and richer it becomes. But you absolutely CANNOT burn it. Well, you can, but if you do, you absolutely CANNOT use it. It will ruin your dish.
Finally, it's French; so, it must be scary, right?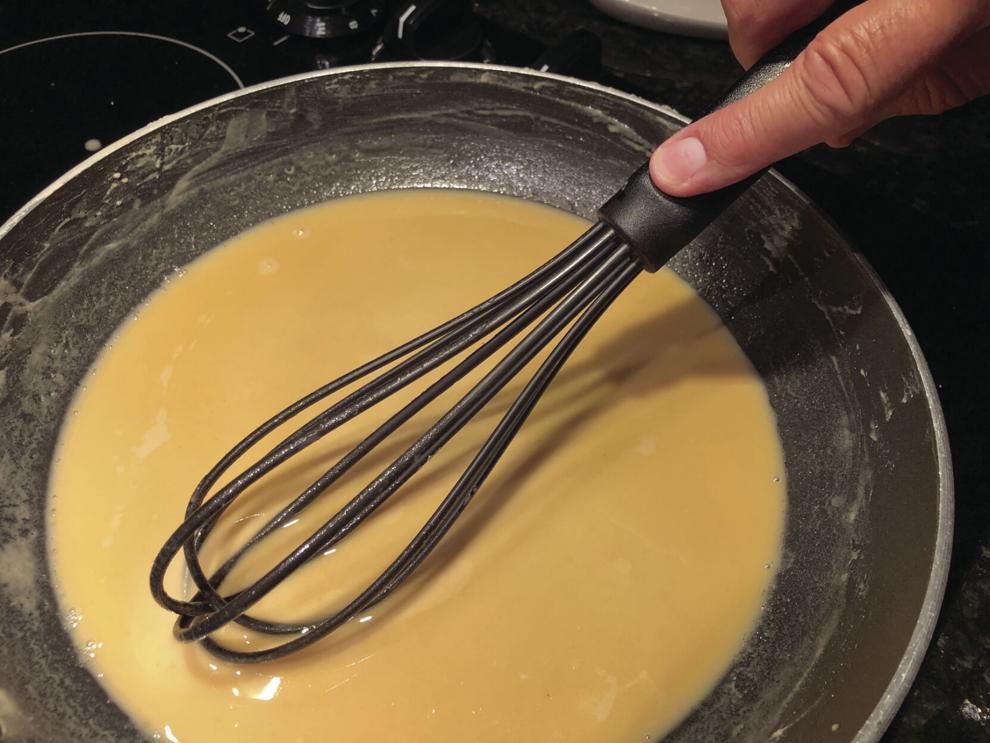 No wonder roux-making confounds cooks everywhere! However, those same frightened cooks have likely made a roux without realizing it for recipes like homemade macaroni and cheese, chicken pot pie and gravy. Louisiana cooks and chefs have tamed it, and so can you.
I'm old school, and I subscribe to the original stovetop cooking method, except I often use a large non-stick pan. I realize that is a sacrilege. Here is what I do.
Melt butter in a large pan on the skillet. Cook low and slow. Use what you need and store the rest for later use.
Taste of Home Magazine recommends storing it "… in an air-tight container in the refrigerator for up to 6 months or freeze it for up to a year. You can place dollops on a sheet pan and put them into a freezer bag once they're frozen."
White (light) roux: Usually takes 5 minutes to develop. This roux is useful for thickening sauces, soups, and other dishes. Also, it is an ingredient in some pastries and entrees.
Light brown (peanut butter) roux: This roux can take up to 15 minutes to fully develop and has the color of peanut butter.
Medium brown roux: If you cook the roux for 20 minutes, you will get a medium brown roux that should be the color of a copper pot.
Dark brown (chocolate) roux: When you cook the roux for 25-plus minutes, you will end up with a dark brown roux the color of dark chocolate.
My whole family enjoys the flavors of Louisiana. This étouffée recipe is a rare and rich treat at our house, but it is a family favorite. Making the roux is the most tedious and perhaps the most crucial part of the recipe. Fortunately, Joe doesn't mind stirring and stirring and stirring — and he makes a mean roux.
Crawfish Étouffée
1 c butter, divided into two ½ c portions
1 t kosher salt, or to taste
½-1 t cayenne pepper, to taste
2 c fish, seafood, or shrimp stock
2 lb. crawfish tails, peeled*
1 T Cajun or Creole seasoning (I like Tony Chachere's)
¼ c sherry or dry white wine
Chopped fresh parsley for garnish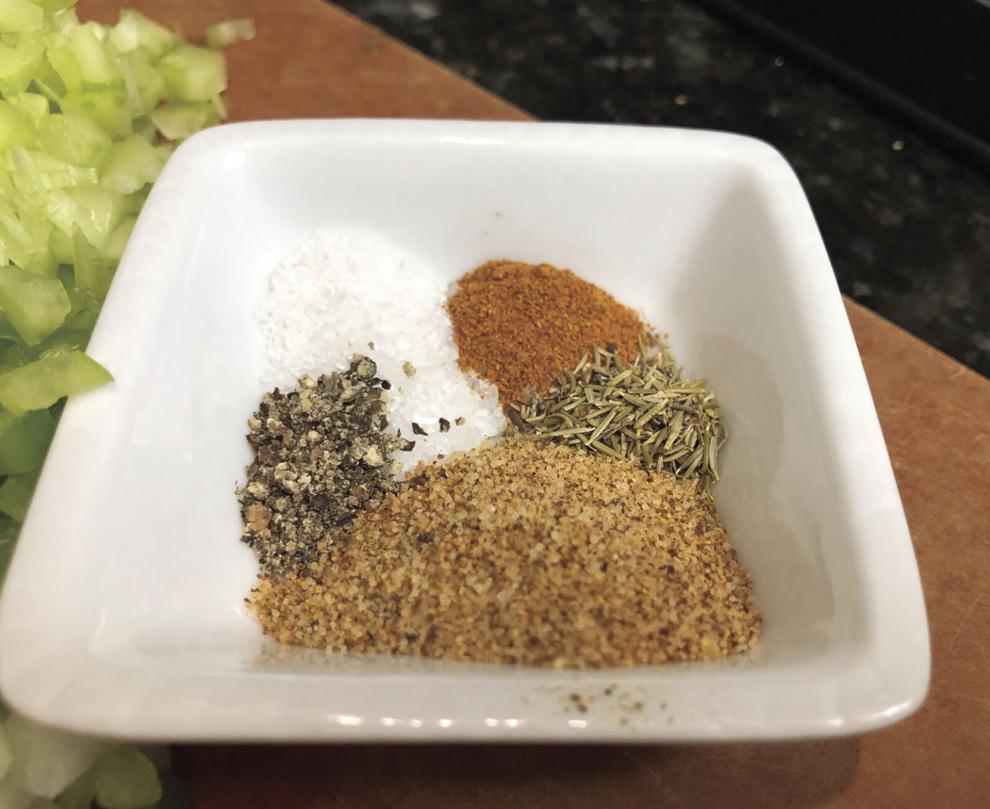 Make the roux. In a Dutch oven or large skillet over medium-low heat, melt ½ cup of the butter. Add the flour and reduce the heat to low.
Cook, stirring constantly, until the mixture is medium brown. Keep the heat low and stir constantly to prevent scorching. This can take up to 30 minutes. To me, the lower and slower the better.
Add the chopped vegetables and seasonings; cook until vegetables are softened. Gradually whisk in the COLD fish stock** and let simmer 15 minutes or until thickened.
Add crawfish, green onions, remaining butter and sherry; bring to a simmer. Simmer for 4 to 5 minutes. (If you have time to let this simmer for a couple of hours, the flavors marry even better.)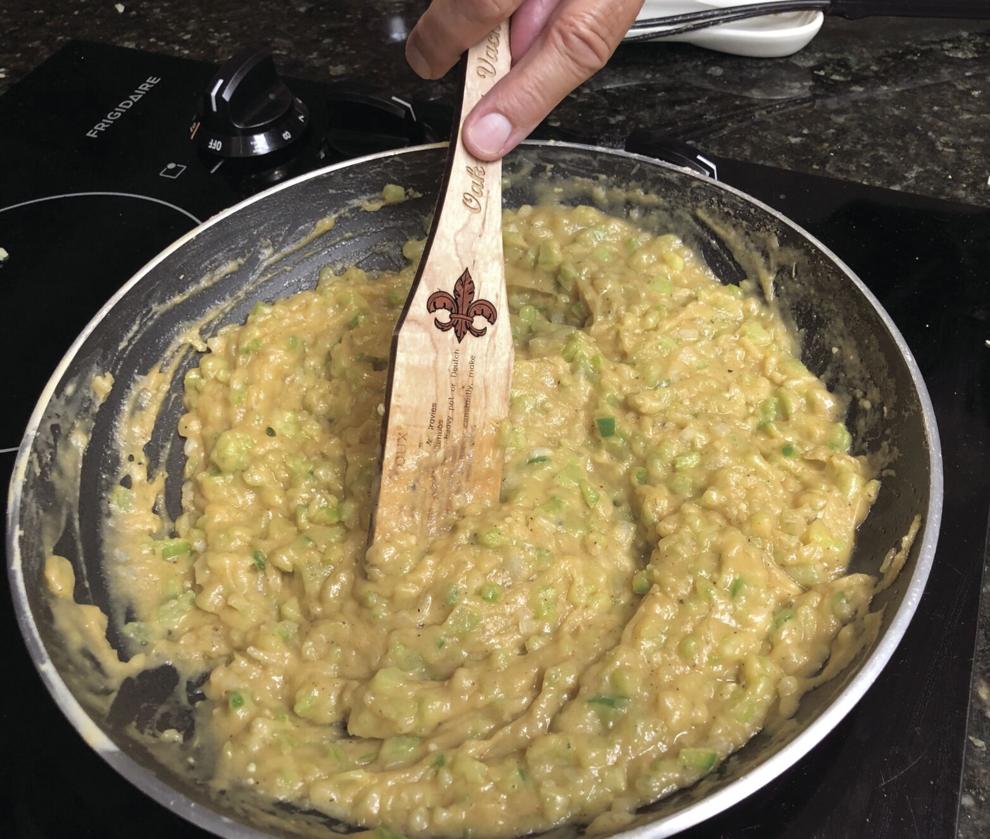 Cover the pan, remove from heat, and let stand for 15 minutes.
Serve the crawfish étouffée around a mound of hot rice. Sprinkle with a little parsley before serving.
*While cooking and peeling your own crawfish is admirable, it is even more tedious than roux-making. Commercially frozen and thawed crawfish tails are an acceptable alternative.
**Add cold liquid to hot roux (or cold roux to hot liquids). If both are hot, the mixture may clump up quickly and you'll end up with lumps.
Of all the chef instructors Gourmet Gallery hosted, Sheri Raleigh was an all-time favorite. A fourth-generation Creole, Sheri is a master of Creole and Cajun cuisines. She owns Cast Iron Skillet, and she taught several classes, including one featuring Grillades and Grits.
Grillades and Grits
Courtesy of Sheri Raleigh
2 lbs. veal or round steaks, cut into 6-8 equal pieces
3 T extra virgin olive oil
1 ½ c bell pepper, chopped
1 ½ c diced Roma tomatoes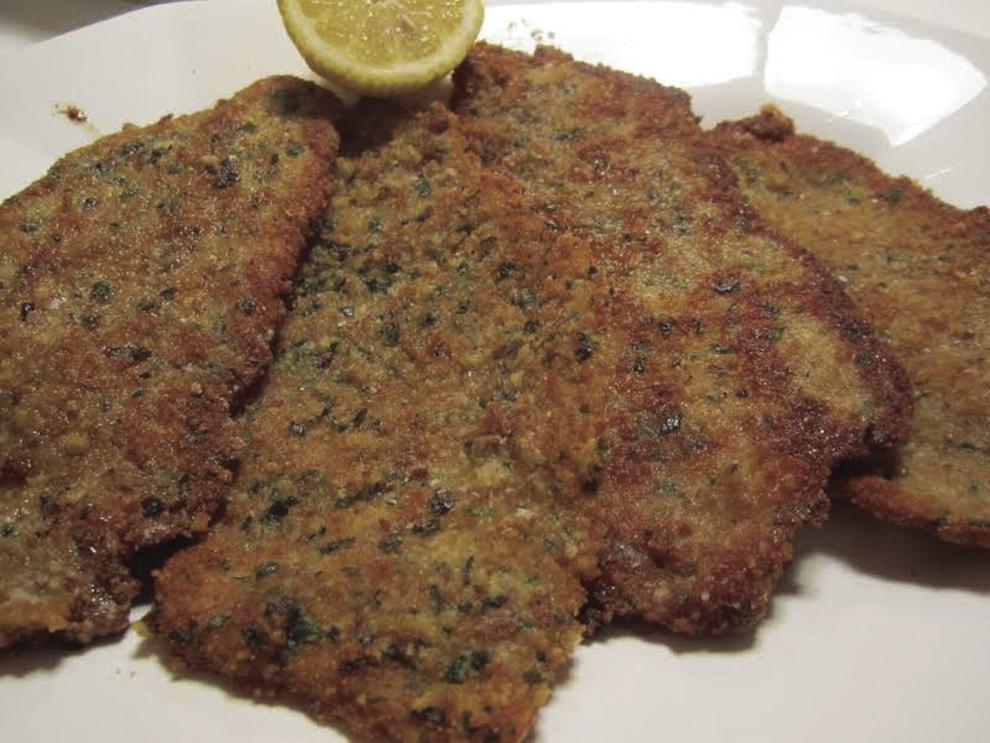 Pat the steaks completely dry with paper towels and season them with Creole seasoning, salt, and black pepper. One at a time, dip the steaks into seasoning to coat them evenly. Then shake off the excess flour.
In a heavy 12-inch cast iron skillet, heat the extra virgin olive oil over medium heat. Brown steaks, four at a time, turning them with tongs and regulating the heat so that they color richly on both sides without burning. As they brown, transfer the steak to a plate.
Pour off the fat remaining in the skillet, add butter, and melt it over moderate heat. When the foam begins to subside, add the onions, green peppers, celery, garlic and, stirring frequently, cook for about 5 minutes, or until the vegetables are soft but not brown.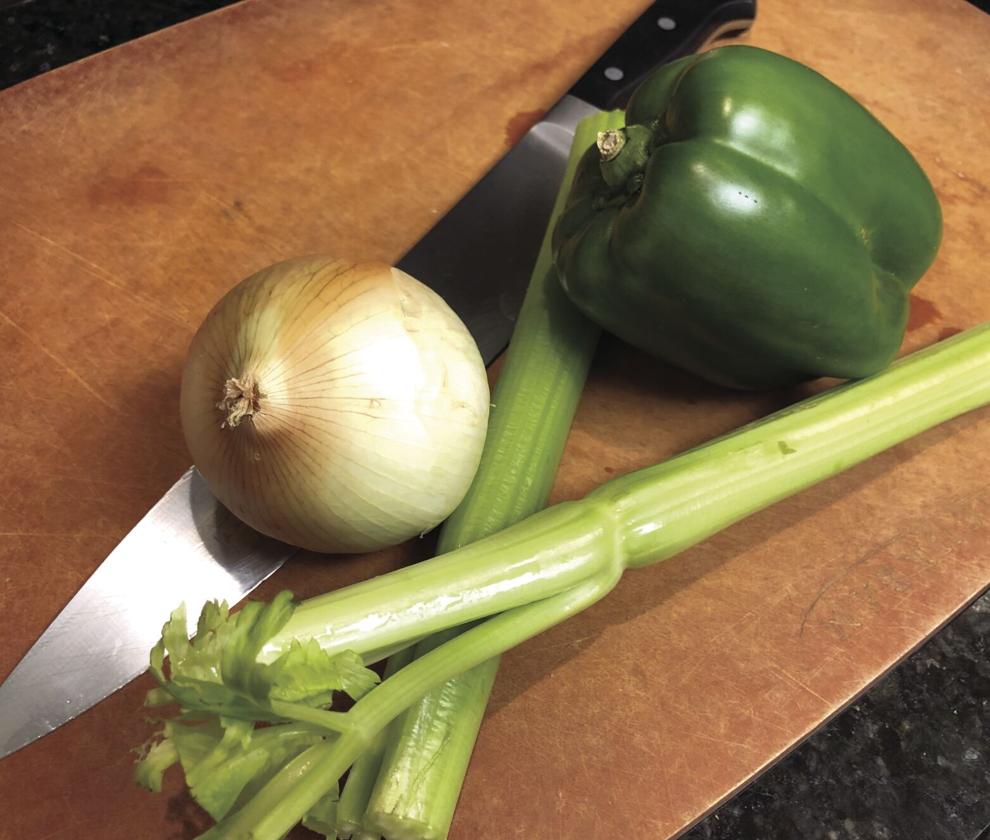 Add roux and stir in the beef stock, tomatoes and bay leaf, and bring to a boil over high heat. Reduce the heat to low, partially cover the skillet, and simmer for 20 minutes.
Place the steaks into the liquid and coat them with the vegetable mixture. Simmer partially covered for about 20 minutes, or until the veal is tender and shows no resistance when pierced with the point of a small sharp knife. Add tabasco or cayenne pepper for heat.
There is no need to rue making roux. I think you will find it much easier to tame than Shakespeare's Katherina.
Happy (roux) cooking and eating! 
Karyn Miller Brooks' passion for food, cooking and bringing people together spurred her decision to open Gourmet Gallery, a locally owned cooking school. After graduating from Texas A&M with a degree in journalism, she studied culinary arts at Cambridge School of Culinary Arts and Orange Coast College. Karyn married Joe Brooks in January 2016, and he shares her passion for food and cooking. She has one daughter, Molly, and two stepchildren, James and Becky.