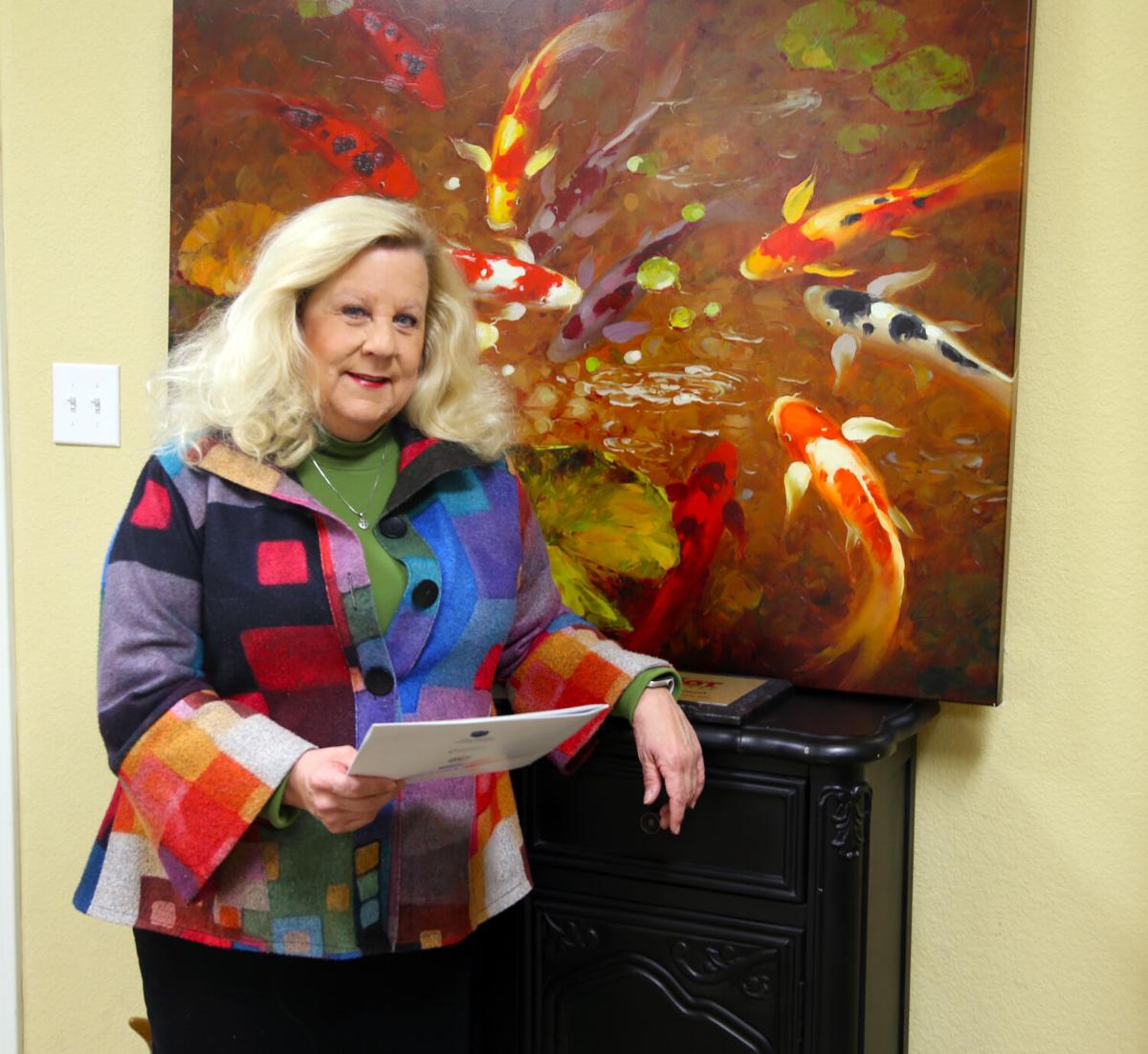 Home has been the new workplace, schoolroom and fitness gym for almost a year now because of COVID-19, and real estate agent Jennifer Robbins continues to play an important role at the table in helping prospective homeowners find their dream house.
A manageable cost of living, multiple job opportunities, no state income tax and (mostly) favorable year-round weather make Waco a desirable living destination. Friendly folks and the Magnolia empire remain a big draw for prospective homebuyers.
All these factors about Waco make Robbins and her real estate team grateful they play a part in helping clients make that important step in securing rental property or buying a home.
Robbins was born and bred in Cedar Rapids, Iowa, and raised with Midwestern family values.
"We were a small, close family, we three kids and mom and dad," Robbins said. "We were a Beaver Cleaver home."
Self-sufficiency was a trait valued and taught in her family. She was not allowed to drive a car until she knew how to change the belts and fluids. Being able to change a tire was also part of the learning curve before driving. Learning to cook and sew was also part of her Midwestern upbringing, along with the tall cornstalks that swayed beyond her girlhood home.
Robbins recalled she wanted a Barbie Dream House as a young girl, but instead of getting the pink plastic fortress, she got cardboard and scraps of fabric and wallpaper to build her own version. She never imagined one day she would be helping prospective homebuyers purchase their own piece of the American dream, she said.
Life Changes
Robbins dreamed of being a surgeon when she grew up. Life, however, threw her a curve ball when she was a junior in high school and her mother was diagnosed with terminal cancer. Although admitted to the pre-med program at the University of Iowa, she declined acceptance after having spent so much time in the hospital helping care for her mother
"I couldn't stand the smell of hospitals," confessed Robbins, and life began to lead her down a different path.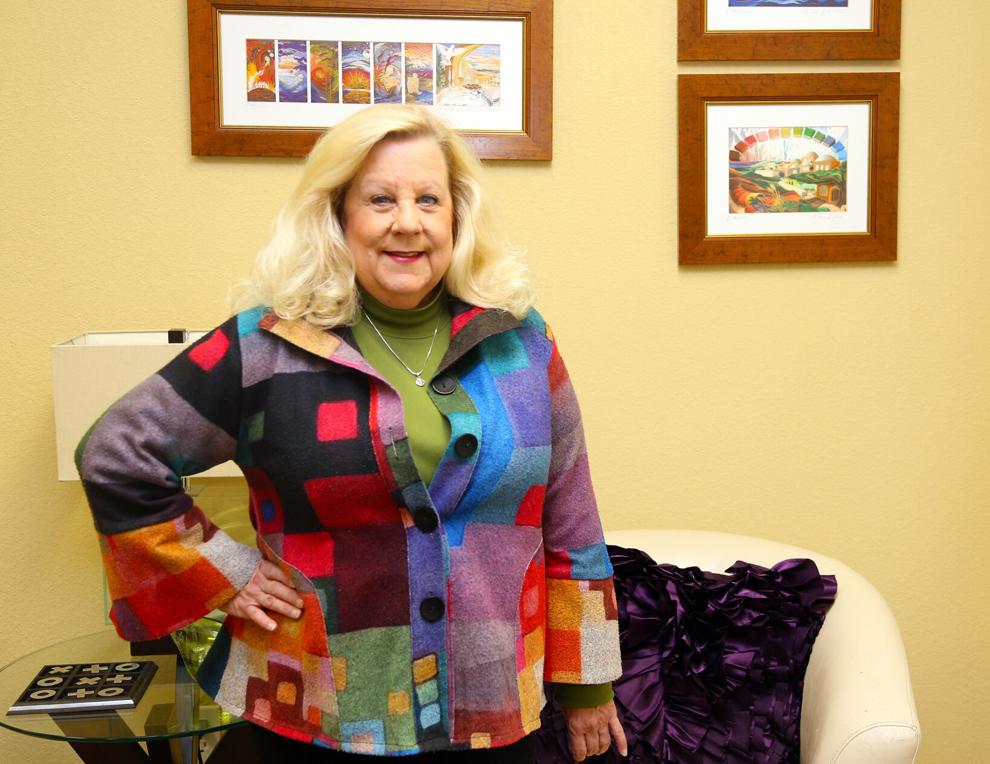 At 26 Robbins married and moved to Waco where homage to cotton, instead of corn, took place. She began at McLennan Community College to study biology, but that door closed after going through a divorce, and she suddenly became a single mother. After a few unsuccessful interviews, Robbins landed a teller job at First National Bank.
A great boss recognizes potential in an employee and encourages them to make learning a lifelong pursuit. Robbins described her boss, Terry DeWitt, in glowing terms.
"He was a brilliant man who taught me about cash flow and investing," she said. "He always encouraged me to take classes and keep learning."
Later, he was hired in a new position for a mortgage banker and hired Robbins to be his "due diligence coordinator," a job that entailed awareness of buying and selling mortgages. She managed that job and the 60-hour work weeks it required, while single parenting and studying to be a real estate agent.
Foundation
Robbins wanted her business to reflect the Christian principles she holds close in her heart, thus CIF Real Estate Services Inc. was born over 16 years ago.
Competency, integrity and fidelity are the three pillars of professional ethics in real estate, she explained. CIF is the parent company of Alinea (pronounced "Ah-lee-nea"). The Alinea symbol, a backwards P, is a symbol used in writing that means a new thought or a new way, and while a business must make a profit to succeed, Robbins wanted to pursue success based on spiritual foundations.
CIF Real Estate Services has approximately 15 agents that specialize in helping buyers and sellers, and manages over 500 properties, both commercial and residential.
"A servant's heart and attitude, competency, integrity, fidelity, and a successful mindset with love of God at the core is the business Alinea seeks to be about," Robbins said. Her days stay busy in the local real estate scene and she attests to the fact that housing remains a "star" according to a recent economic performance report.
Irons in the Fire
Robbins teaches classes at MCC as an adjunct professor to help others learn the ropes in launching a real estate career. Her enthusiasm about life is contagious, and she values giving time and resources to meaningful nonprofits such as CareNet, Habitat for Humanity, Pack of Hope and the Alzheimer's Association.
Last year she served as president of the Waco Association of Realtors. The Sapphire Room in Hewitt, another project Robbins manages, is a venue available for events such as weddings or parties.
Several years ago, Robbins created G22:14, a nonprofit based on the Old Testament story Genesis 22:14 in which the Hebrew patriarch Abraham is ultimately rewarded for his obedience to God.
Although in its infancy stage, G22:14's mission will be to help people live meaningful and productive lives, she said.
"I love Waco and I love people!" said Robbins, where, together, her words and actions feel quite at home, together. 
---
CIF Real Estate Services Inc.
(also does business as Alinea)
416 Sapphire Blvd., Hewitt
Mon-Fri, 10 a.m. to 5 p.m.